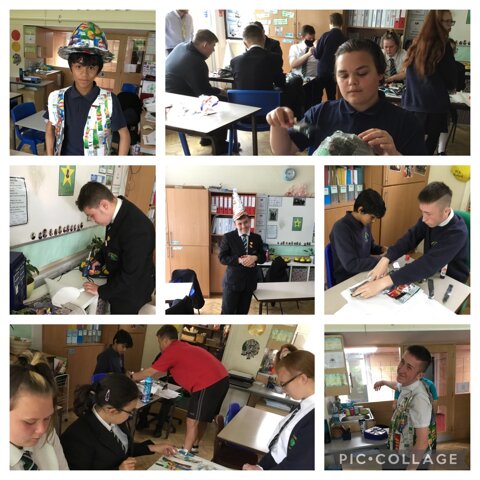 3J have been very creative this week. we have been learning about sustainability and recycling.
To help with this 3J have been making clothes out of recycling old crisp packets, bottles and newspaper.
There were some very good designs and 2 of our class will be attending the Eco…
Category: 3J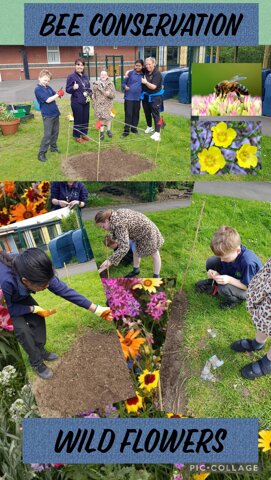 Eco club have been learning about biodiversity. We have talked about the importance of bees and how we need them to pollinate our plants. We decided to create a conservation area and we sowed wild flower seeds. We will water and watch our flower grow over the coming weeks.
Category: Eco Blog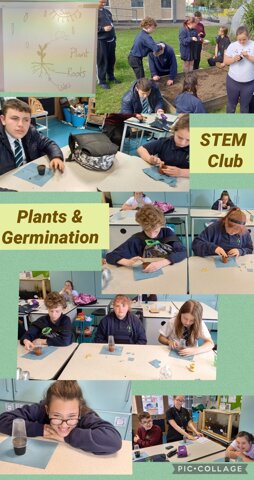 STEM Club learnt about what plants need to grow and planted some sunflower and apple seeds.
The pupils gave their seeds a mini greenhouse lid to aid germination and should see results in a couple of weeks.
Category: After School Clubs Blog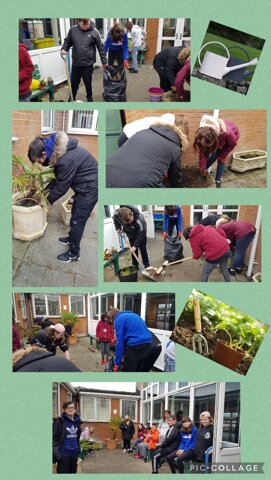 Students in KS5 have been designing and have begun preparing a outside dinner space for our staff. Today they have cleared the area of unwanted furniture, rubbish and weeds. In the coming weeks they will be costing and voting for the best design then moving on to creating a lovely space for our…
Category: Sixth Form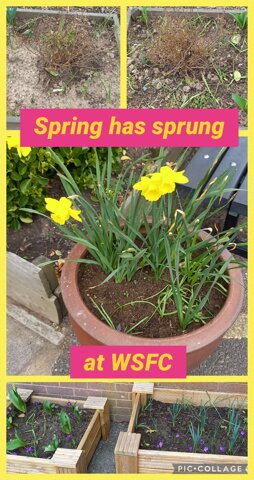 Spring flowers planted earlier in the year by WSFC students are starting to create a beautiful display on the first day of Spring.
Category: Sixth Form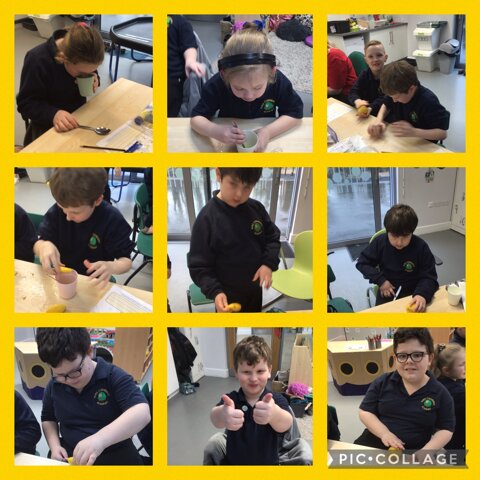 In science, we continued to learn about Fairtrade. We made lemonade using Fairtrade lemons and sugar. We then tasted it all to see if it was a success. It was very yummy!
Category: 2M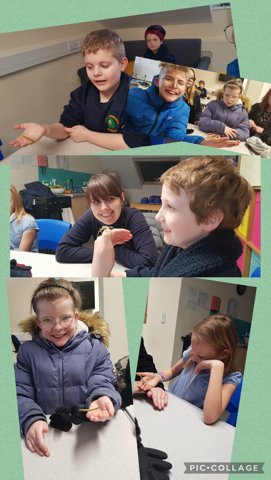 We have been learning facts about Stick insects and why they are an important part of the words eco system. We even got to look and hold PCA's very own family of Stick insects currently living in our sixth form.
Category: Eco Blog
ECO Learning outside the classroom KS2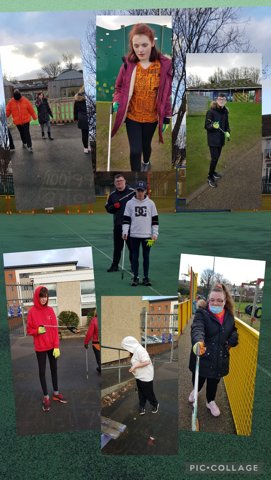 Sixth Form students have been busy this week litter picking all over the school grounds. We have enjoyed making our school look clean while walking in the fresh air and sunshine.
Category: Sixth Form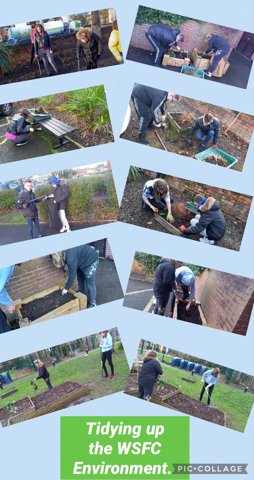 WSFC pupils litter picked, weeded and planted spring flowering bulbs in preparation for a beautifully floral spring.
Category: Sixth Form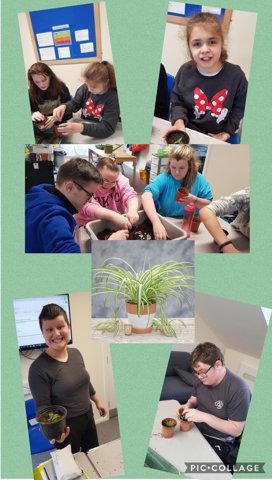 As part of our ASDAN horticulture module we have been learning about house plants. Today we have researched how to care for Spider plants. We have potted Spider plant runners to take home and care for.
Category: Sixth Form
KS5 ECO Gardening Asdan Horticulture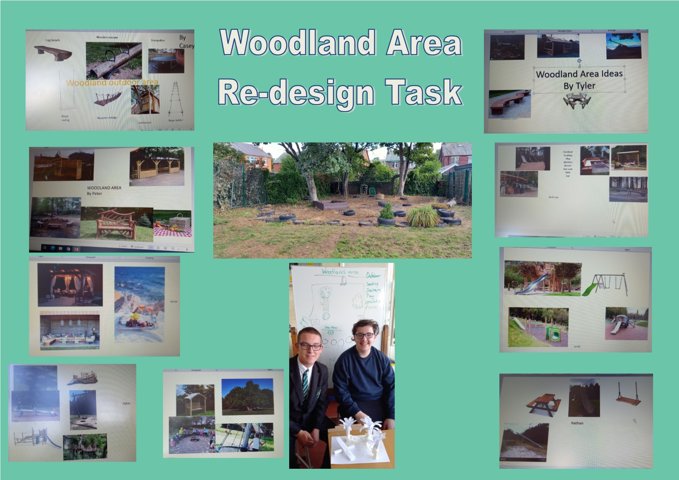 4G have been given the task of redesigning the woodland area at the bottom of the school field.
They firstly did a survey of the area, measuring it and plotting where the existing trees were and went on to research ideas of equipment that could be added to the area to make it a more appealing…
Category: 4G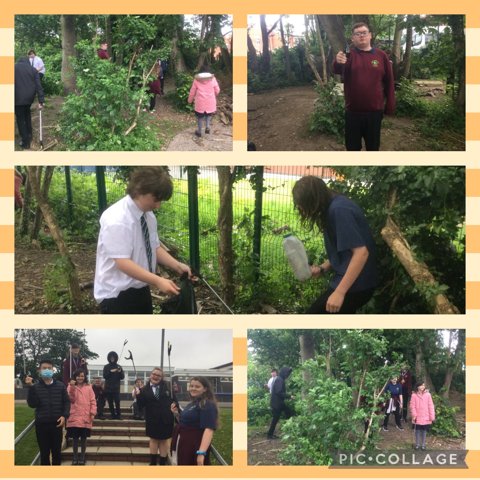 This morning 4I went out into the forest school & around the Muga to pick up litter as part of the The Big Clean up. Luckily the rain held off!
Category: 4I 2020-21