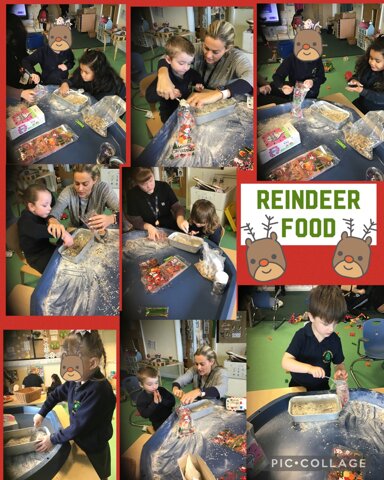 Pupils in 1P have been working on their fine motor skills making reindeer food. Pupils tipped poured and mixed glitter, icing sugar, and bird seed. Then used large spoons to mix it all together scoop it up onto the spoon and gently pour into Christmas bags.
Category: 1P 2023-2024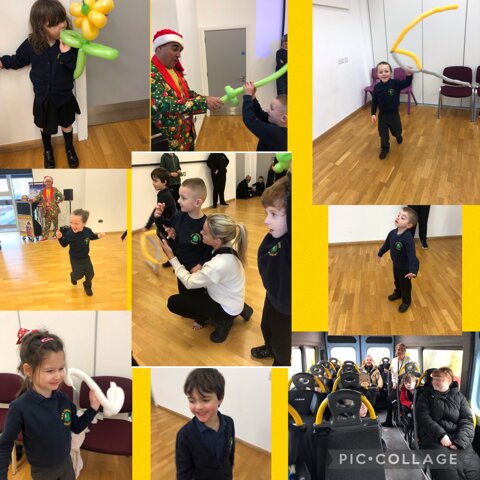 We had a fantastic time visiting the Oracle for our first class trip. We travelled on the school mini bus and enjoyed magic tricks, party games and ballon modelling with Adrian Catch. After our picnic lunch we returned to school after a wonderful day which was enjoyed by all.
Category: 1P 2023-2024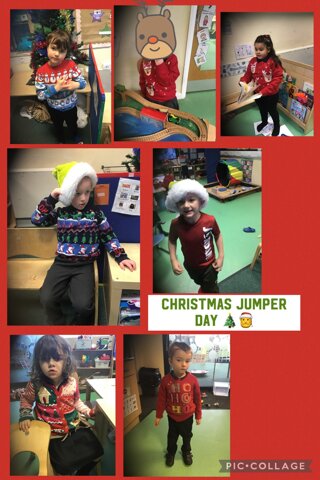 1P are fully in the Christmas spirit today rocking their Christmas jumpers. Don't they all look fab!
Category: 1P 2023-2024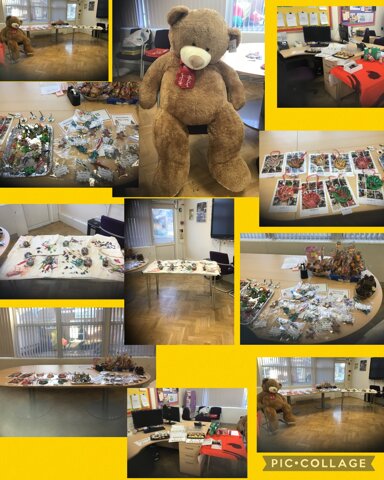 Thank you to everyone who came to visit us at our KS1 Enterprise stall. We had homemade cakes, biscuit decorating, sweet raffle bags, crafts and Christmas decorations on sale. We raised lots of money for school and the pupils had a great time making things in class and helping to sell things on…
Category: 1P 2023-2024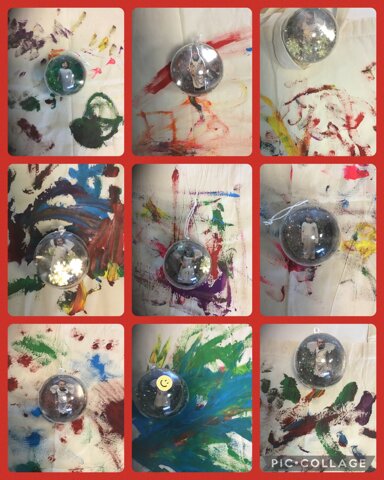 For Enterprise pupils in 1P have made their own baubles and designed their own shopping bags to sell. The baubles are personalised with pupil photos and the bags will be labelled with your child's name and their age. Letters will be sent home tomorrow with information about how you can purchase…
Category: 1P 2023-2024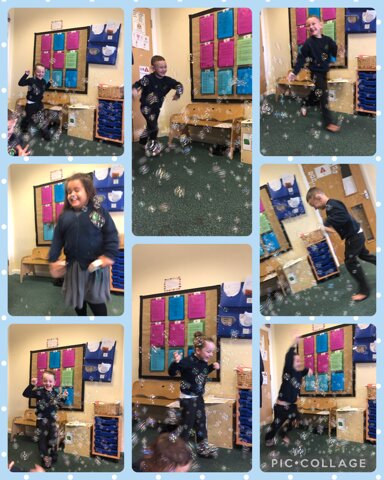 We finished off our day with some bubble popping games. Can you see how much we love bubbles?
Category: 1P 2023-2024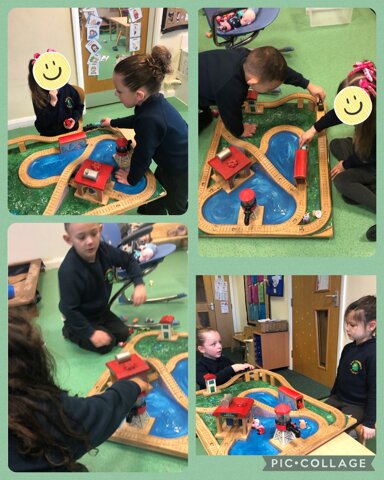 We are super proud of our learners who are developing their play skills when playing alongside their peers. We have been working on accepting others play alongside us, taking turns and sharing. Today pupils in 1P achieved all of these things whilst playing together with the train set.
Category: 1P 2023-2024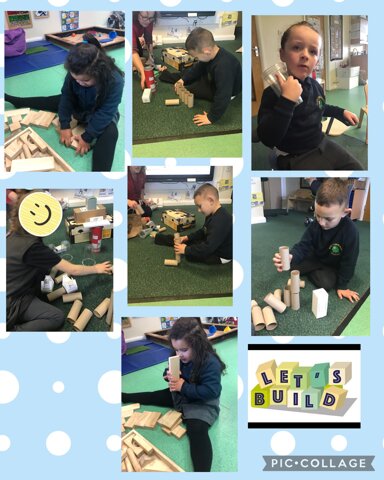 Pupils in 1P are developing their interest in building and construction. They had great fun junk modelling in their DT lesson this week.
Category: 1P 2023-2024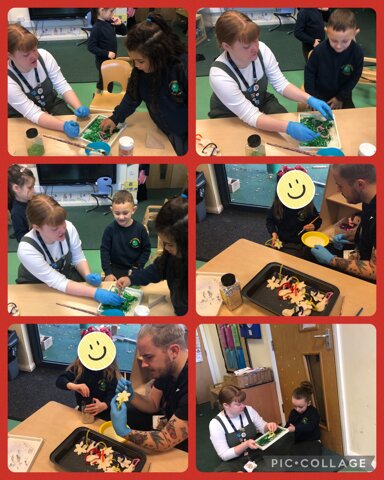 Pupils in 1P have been busy making their Christmas decorations to sell at our Enterprise fair. We are looking forward to seeing all of our friends and families and we hope you come and visit our stall.
Category: 1P 2023-2024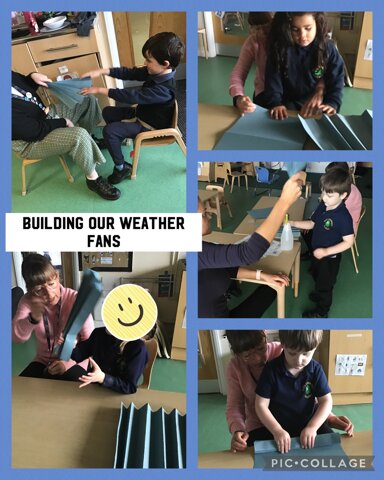 Category: 1P 2023-2024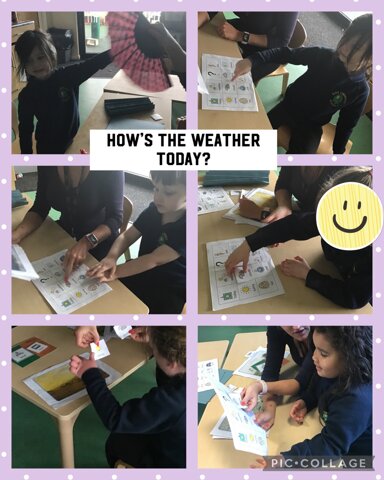 Pupils in 1P have been learning about the weather. We have been learning how to talk about and identify wind and rain in real life and in pictures using symbols and communication boards. We used fans to create wind and water sprays to create rain. We also made our own weather fans and enjoyed the…
Category: 1P 2023-2024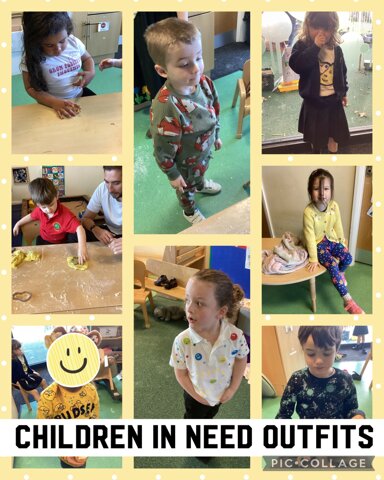 Pupils in 1P had a fantastic day doing lots of fun activities whilst taking part in raising money for a fantastic cause. Everyone looked great in their outfits and I would like to say a special thank you to our children and their families for all of their donations.
Category: 1P 2023-2024