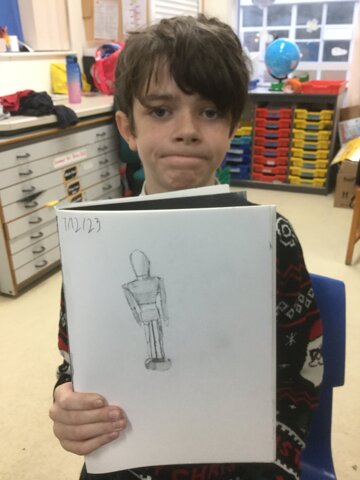 3H achiever of the Week this week is Kaylum. For producing this outstanding piece of observational figure drawing in Art. Well done Kaylum, a very worthy effort!
Category: 3H 2023-2024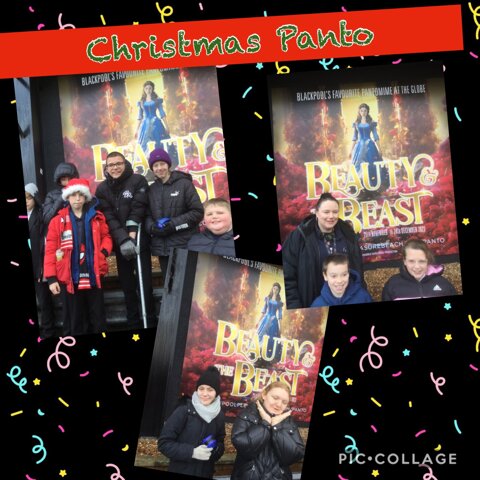 3H enjoyed our annual trip to the Pleasure Beach today to watch this year's show - Beauty and The Beast. Everybody thoroughly enjoyed themselves and got into the Christmas spirit....oh no they didn't......
Category: 3H 2023-2024
3H produced some fabulous observational drawing this morning in their Art lesson. Mr Hull was very pleased with everybody's efforts - many of whom had never drawn from life before like this. Very impressive work!
Category: 3H 2023-2024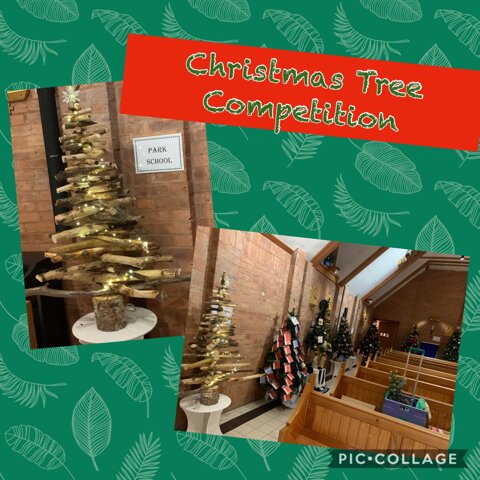 A big congratulations to everybody for creating our fabulous Christmas Tree entry which is now on display over the weekend. Our tree was on display at St Christopher and St Nicolas Church on Hawks Side Road until Sunday from 11am until 4pm. Well done 3H.
Category: 3H 2023-2024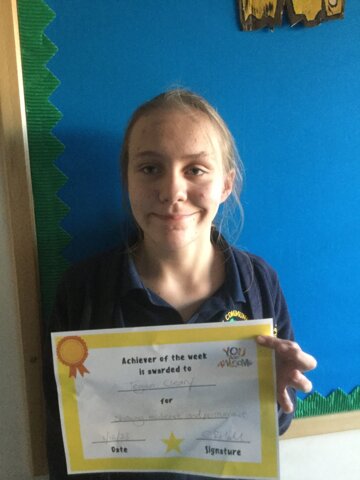 This week for showing determination and resilience throughout, Tegan has become 3H Achiever of the Week. Well done Tegan!
Category: 3H 2023-2024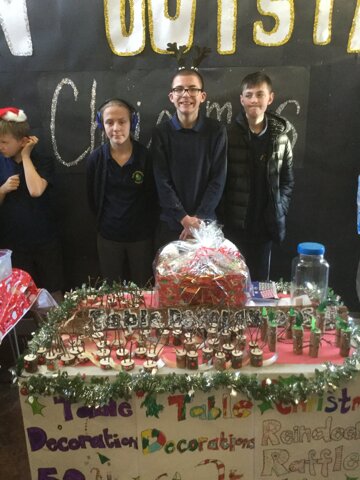 Well, after all the hard work and preparations behind the scenes, The Christmas Enterprise market is finally here! Good luck 3H, and remember......sell! sell! sell!
Category: 3H 2023-2024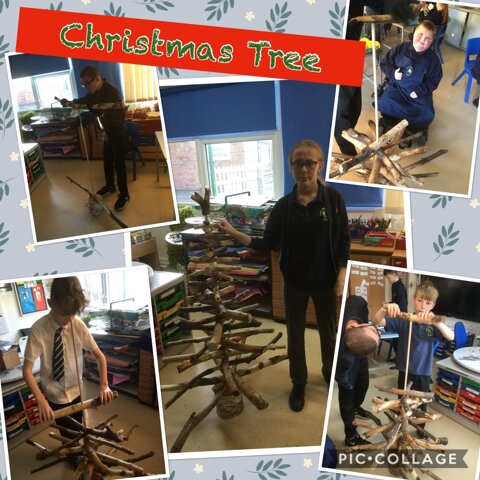 3H put the finishing touches to their stick Christmas Tree made in their Forest School lessons during Arts Award. Pupils learnt how to whittle safely using vegetable peelers and drilled holes using a pillar drill to safely construct the design. The work is due to be entered into a local schools…
Category: 3H 2023-2024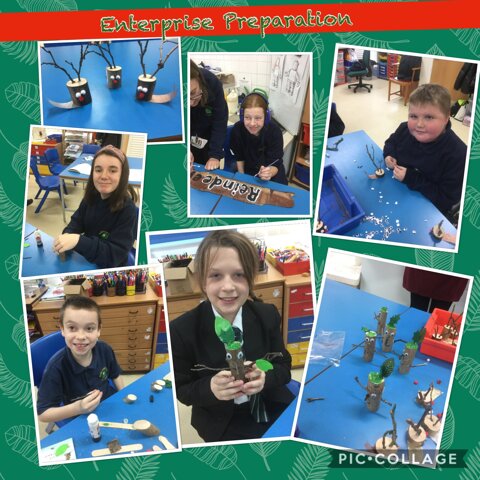 It was a real team effort from everybody today as we put the finishing touches to our Enterprise project ready for the big day on Thursday. Smiles all round as we even had time to spare at the end of the day to relax and reflect on a job well-done!
Category: 3H 2023-2024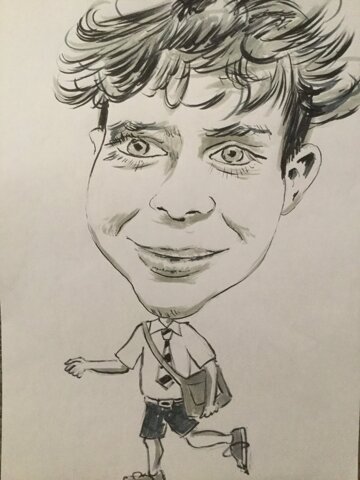 Achiever of the Week is Connor. For having a consistently good attitude towards his work in all lessons.

Chris
Category: 3H 2023-2024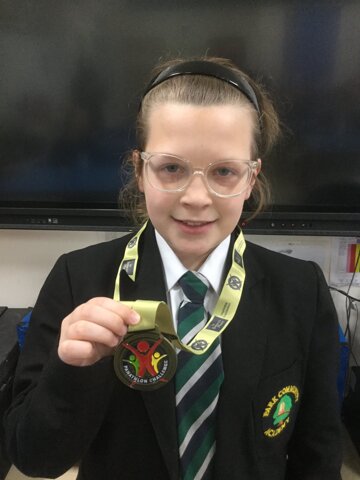 A huge well to Abi who travelled down to London this week to represent the school in a swimming competition - at the Olympic Pool from the 2012 games. Abi did really well winning her activity race and was rewarded with a trip to the Olympic Stadium and Buckingham Palace. Abi couldn't wait to come…
Category: 3H 2023-2024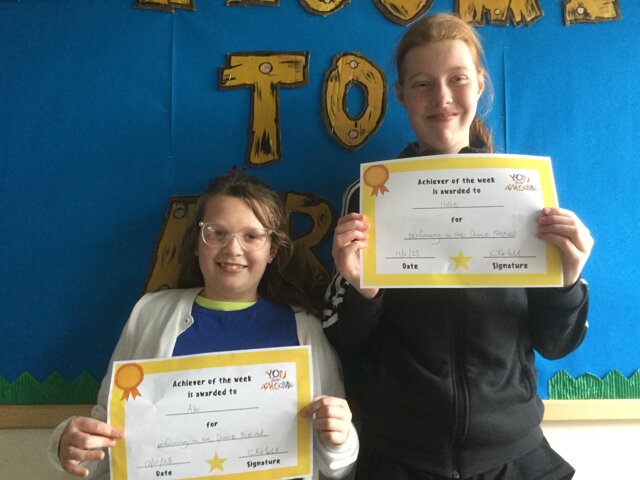 Well done to Abi and Hollie for performing so brilliantly on Wednesday night at the Winter Gardens you are 3H Achievers of the Week. Congratulations!
Category: 3H 2023-2024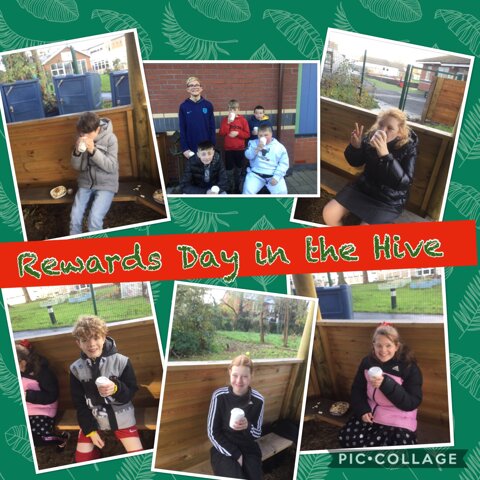 As part of their rewards day treat 3H went into the forest school this morning to make their own hot chocolate using the kellikettles. We all enjoyed the day rounded-off by a special Children in Need assembly this afternoon. Have a lovely week d everyone!
Category: 3H 2023-2024