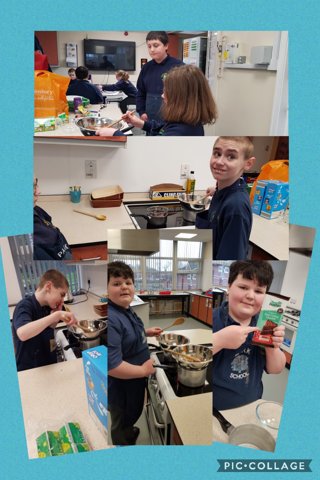 To take part in fair trade fortnight pupils from KS3 have been busy making fair trade rice crispy cakes. They have used the traditional way of melting their chocolate on the hob.
Well done everyone, can't wait to try them!
Category: Eco Blog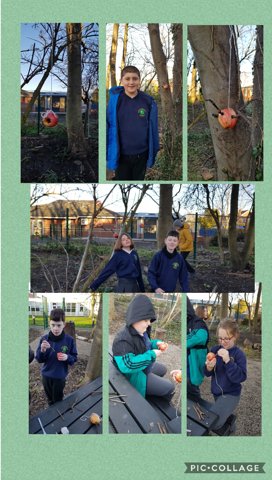 Pupils in KS3 are taking part in the RSPB's Wild Challenge. Their first challenge is to take part in the Big Schools Bird Watch. This afternoon we have been making bird feeders using apples, twigs and sun flowers. We then put them up around the forest school.
Category: Eco Blog
ECO KS3 Learning outside the classroom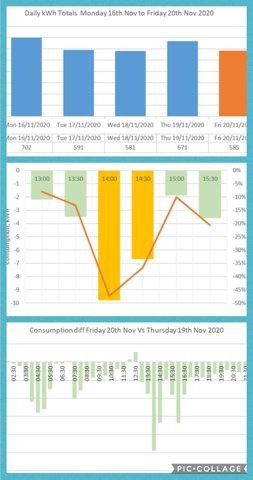 2017~20%reduction
2018~21%reduction
2019~35%reduction
2020 ~42%reduction!!
Category: Eco Blog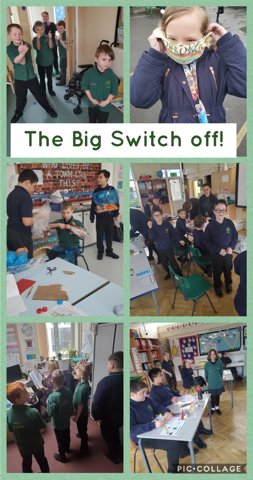 Well done to all our ECO warriors for reducing energy consumption this afternoon. Pupils took park in lots of activities that involved recycling, reducing and reusing.
Category: Eco Blog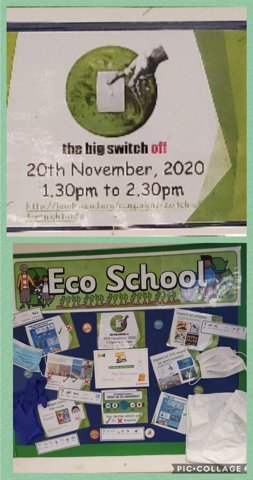 We are looking forward to Our Big Switch off on 20th November 1.30pm until 2.30pm. Our focus this year is 'The impact of Covid on Sustainability.' JOIN IN AT HOME BY SWITCHING OFF ALL OF YOUR ENERGY DURING THIS HOUR!
Category: Eco Blog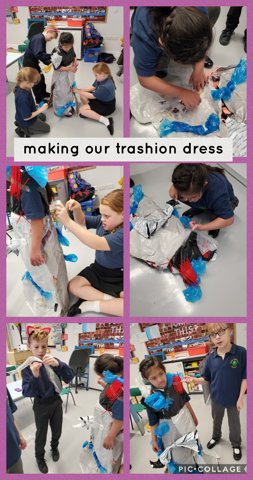 2H made a dress out of rubbish today! They were inspired by Marina Debris who collects rubbish from the beach and makes clothes out if it!
Category: Eco Blog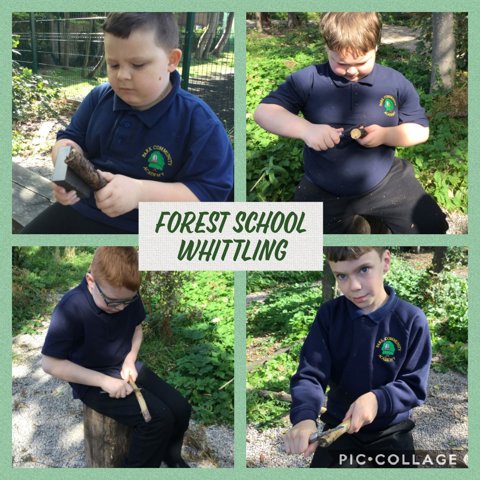 The Foresr School is now open for lunchtime clubs as well as curriculum learning. KS2 enjoyed whittling sticks on today in preparation for our ECO Xmas tree!
Category: Eco Blog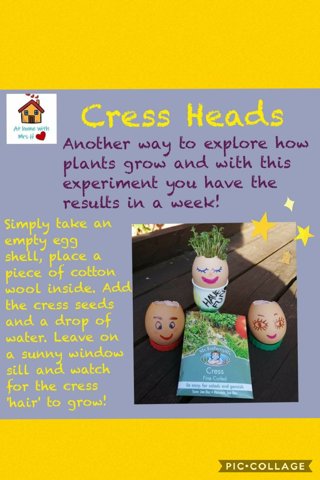 Fancy being creative whilst growing your plants? Try making these funny Cress Head creations. Don't forget to tweet your designs!
Category: Eco Blog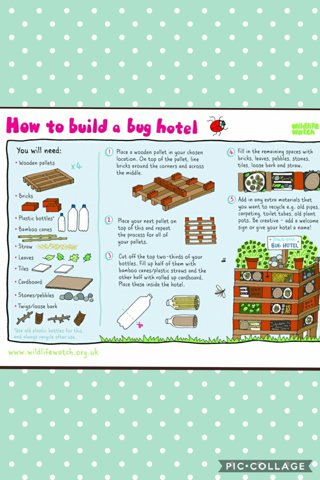 Every wondered how to encourage bugs into your garden? The Wildlife Trust have shares a great set of instructions for making a bug house!
Category: Eco Blog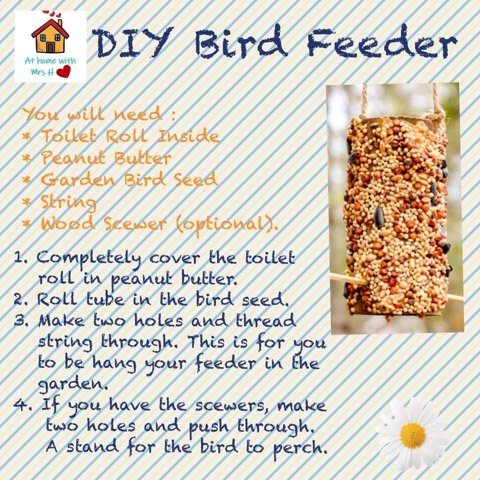 Category: Eco Blog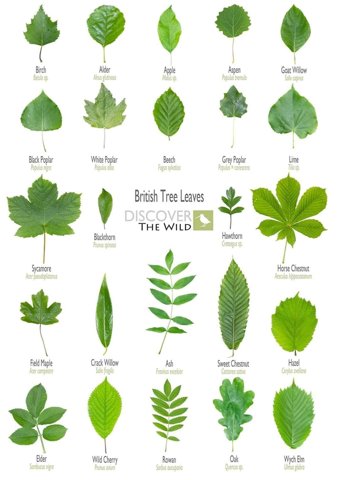 Which leaves can you see whilst out on a walk? Look at the shape, size and texture. Use this key to name them.
Category: Eco Blog
If your out on a walk you could collect;leaves, branches and flowers. Have a go at creating your own outdoor art!
Category: Eco Blog