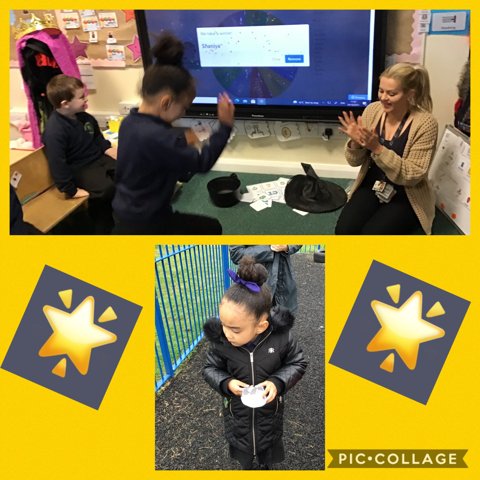 Well done Shaniya. You are our star this week for singing along to our lunchtime song. ⭐️
Category: 1P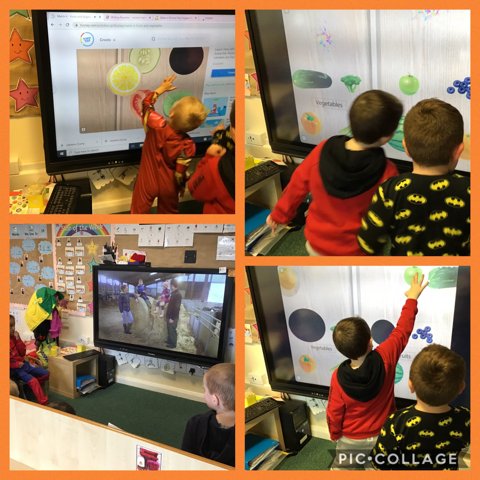 We spent the morning learning all about harvest ready for our harvest assembly in the afternoon. The children were fantastic at sorting fruit and vegetables on the IWB and enjoyed learning about the life of a farmer.
Category: 1P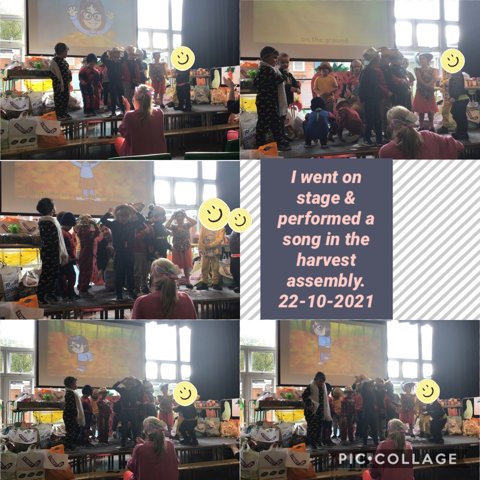 Well done to all the children from KS1 who performed on stage in front of a large audience in the whole school assembly today. You were fantastic and everyone is proud of you. ⭐️

You can sing the song they performed at home with your child by clicking on the link below.

Category: 1P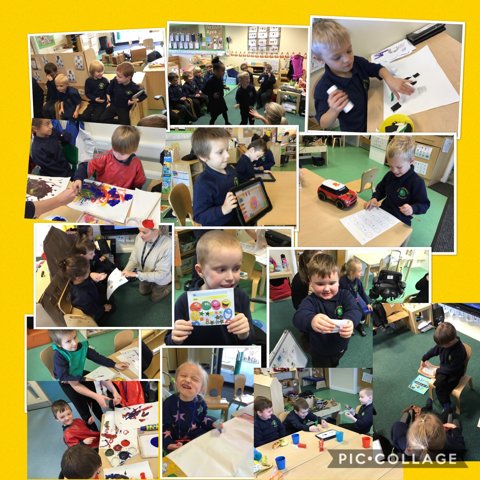 Happy half term to all the pupils in 1P. Well done for having a fantastic half term. You have learnt lots, made new friends, settled into your new classroom environment, and had lots of fun. I hope you all have a lovely week at home and a well deserved rest.
Category: 1P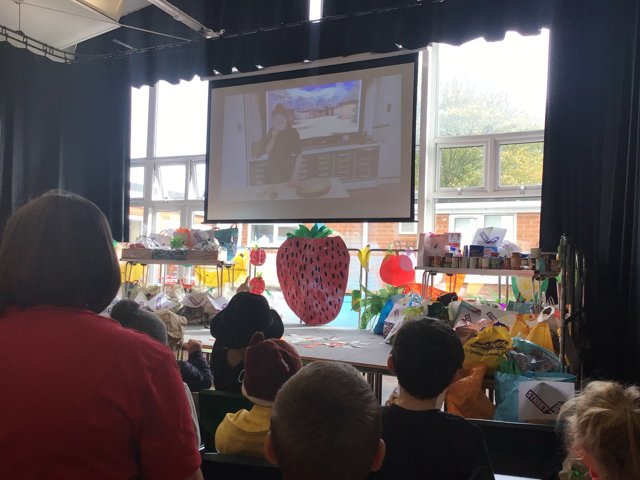 2M provided KS2s contribution for the harvest assembly. We retold Handa's Surprise using different adjectives. Well done!
Category: 2M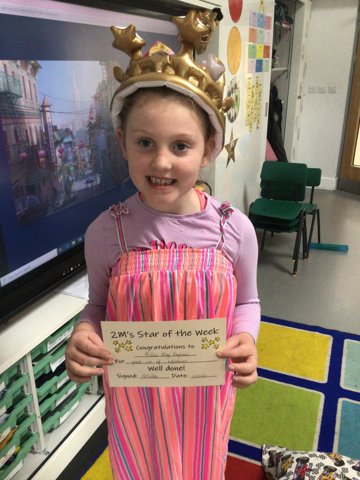 Well done Millie-May, you have been amazing all week and really impressed us with your use of adjectives in English
Category: 2M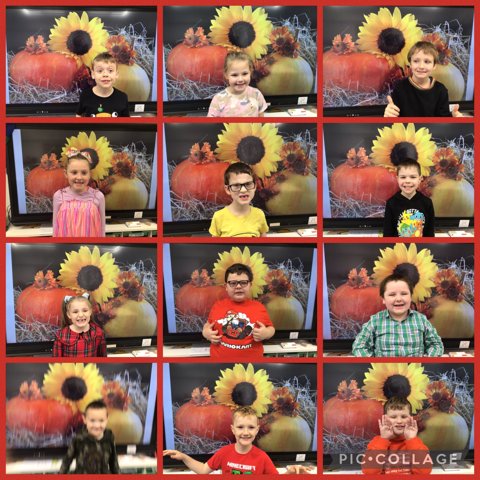 Everyone in 2M looked amazing today! Thank you for all the donations, they will be going to an amazing cause, at Street Life.
Enjoy the holidays!
Category: 2M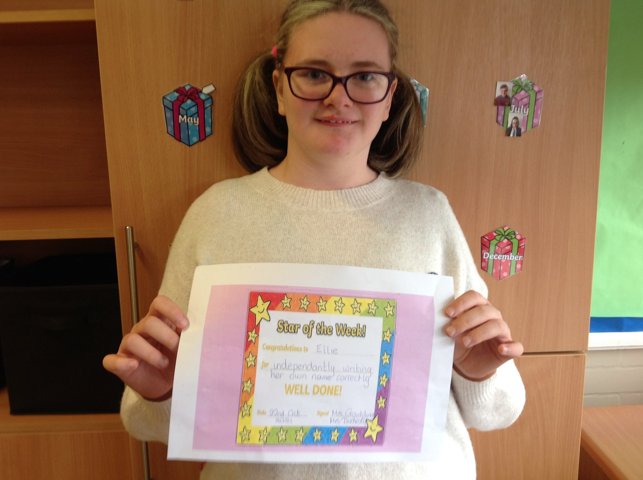 Congratulations Ellie for being our Star of the Week in 4S for beautiful writing and writing your name independently. Well done Ellie!
Category: 4S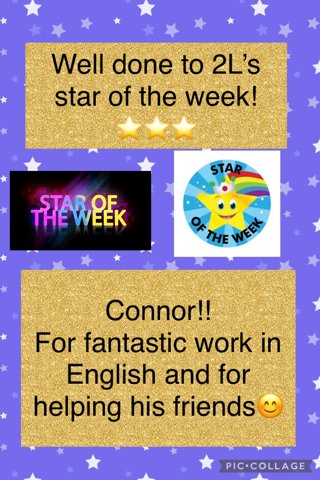 Well done to this weeks star Connor!

And well done to all of 2L for a fantastic first half term in ks2, you have all done amazingly well and have made all your teachers proud, have a lovely half term and we will see you all back in November!
Category: 2L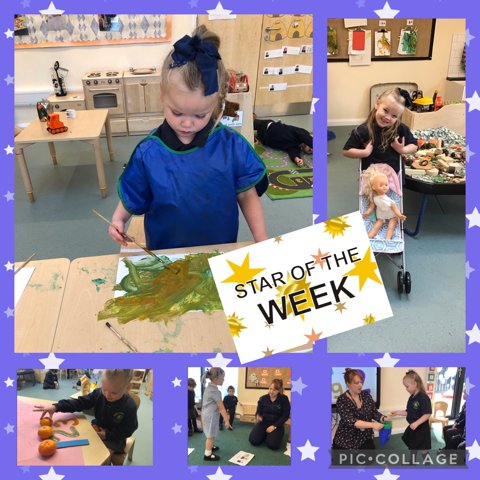 1B's star of the week is …… Ellie.
Well done, you have been doing some great work this week.
Category: 1B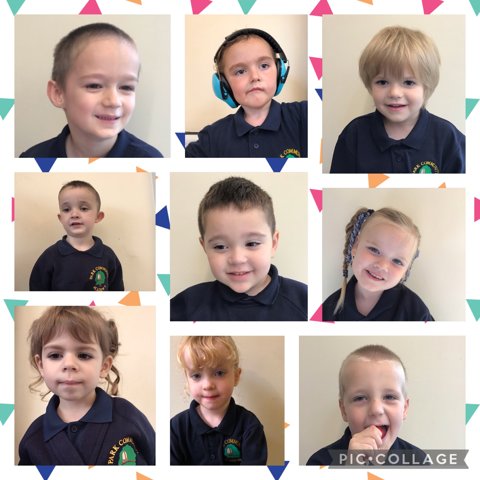 Well done 1B you have had a fantastic first half term, enjoy your week off.
Category: 1B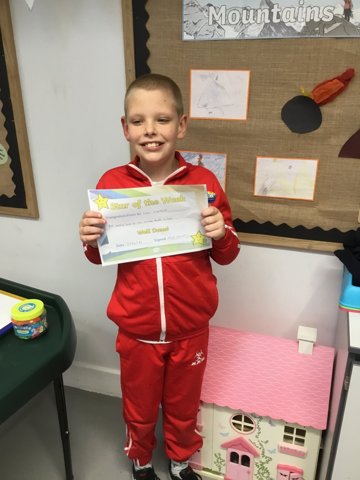 Well done to Leo for working really hard this week on learning his number bonds to 10!
Category: 2HY