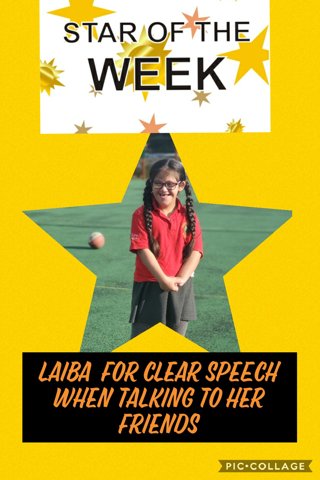 Category: 2H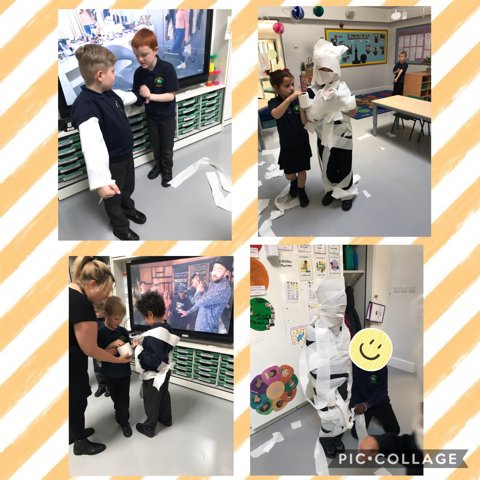 After working so hard for the past eight weeks we had a well earned Halloween themed party this afternoon. Our favourite game was the mummy game. We had to turn our partners into a mummy before the timer went off. Great team work everyone!
Category: 2HD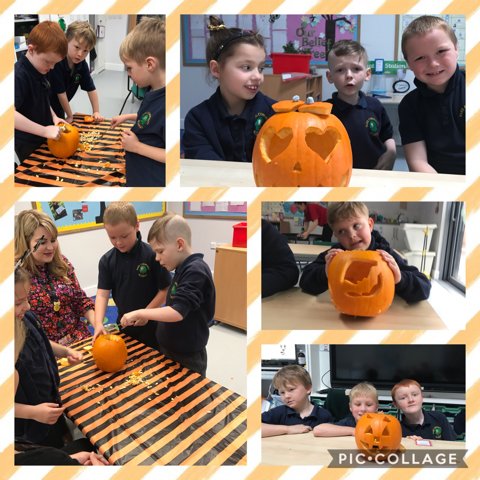 We worked as teams today to carve our own pumpkins.
Category: 2HD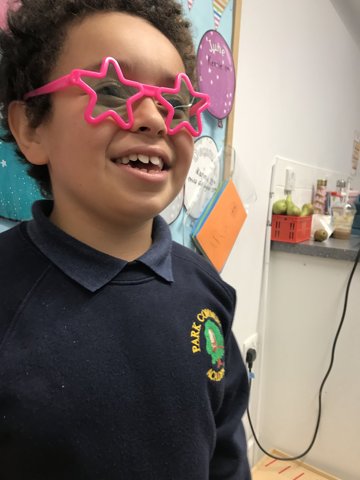 Well done Isaac! You have been asking lots of questions all week.
Category: 2HD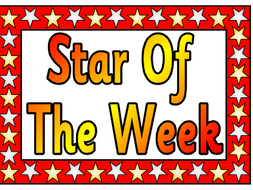 Well done Elisha for being 3Gr's Star of the Week for always trying her best in all of her lessons.
Category: 3GR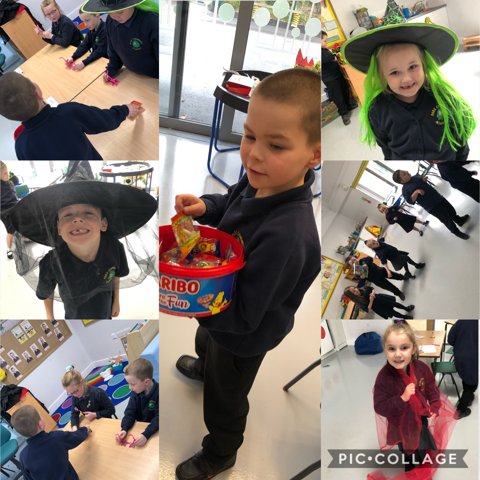 2B have had a wonderful afternoon. We have all been dancing along to our favourite songs and playing lots of party games! Lucas kindly brought in some treats for his friends in 2B and gave them out. We hope you all have a wonderful half term. Keep safe and we will see you very soon.
Category: 2B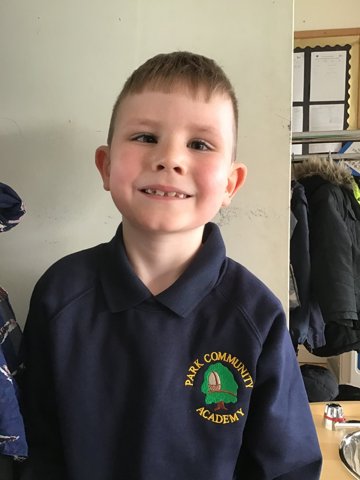 This week Connor is our star for sharing his new book with his teacher called 'counting with a ladybird.'
Connor has been working really hard on counting within the book and has counted the spots up to 10.
Well done!
Category: 1C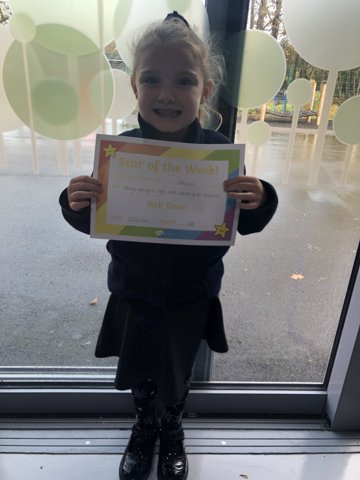 The star of the week in 2B is Shania for always getting it right and impressing her teachers. Well done Shania!
Category: 2B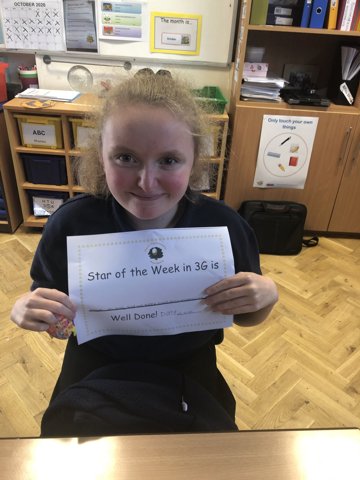 Star of the week is Imogen for being a caring friend well done.
Category: 3G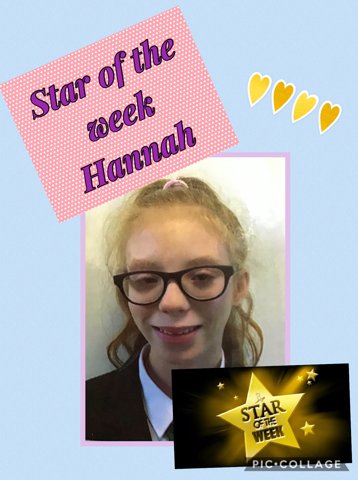 Well done to Hannah, this weeks star of the week. Hannah has improved in confidence this week and has proven to be just a lovely girl to be around!
Category: 3S
Key Stage 3 star of the week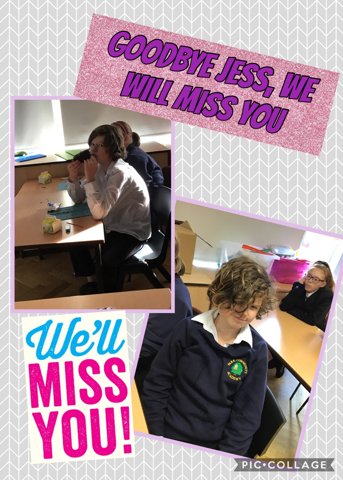 We are sad to say goodbye to Jessica, who is starting a new school, next term. We have all loved having you as a member of 3S and have been a great friend to us all. We wish you the very best and good luck at your new school. We are sure you'll be amazing!
Category: 3S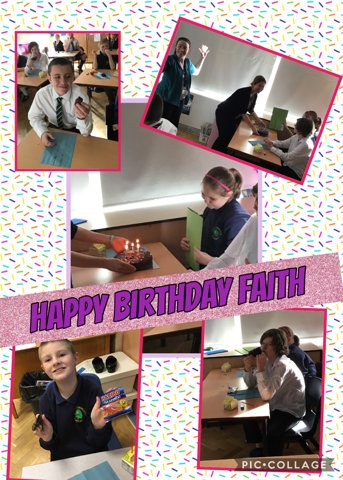 This afternoon, we celebrated Faith's birthday. We hope you have a lovely day on Sunday, for your 13th birthday. What a wonderful way to end the last day of term!
Category: 3S