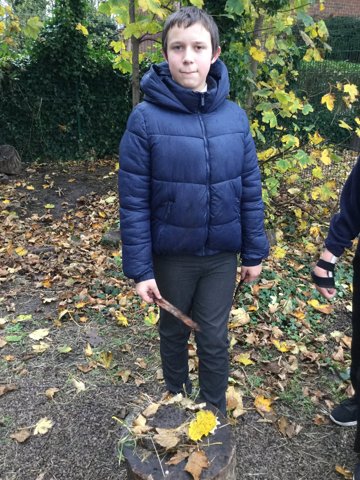 As part of his arts award Daniel made this incredible birds nest from what he could find around him! Amazing and completely independent work!! Well done
Category: 3H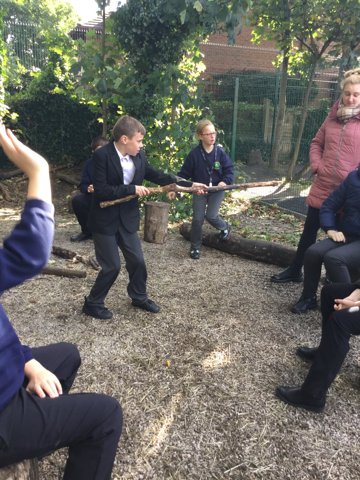 KS3 took part in there chosen arts award activity which is Forest school. We spoken about how to keep safe in the forest school and then played a few Forest school games that involved "this is not a stick it is a...".
Category: 3W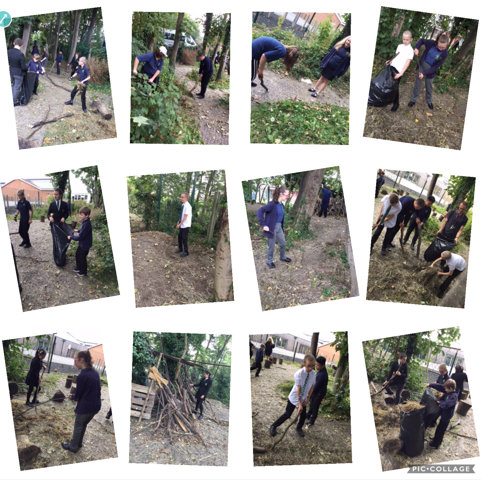 3H have spent some time cleaning up the Forest school area this afternoon. We are so impressed with their team work skills & their efforts!
Category: 3H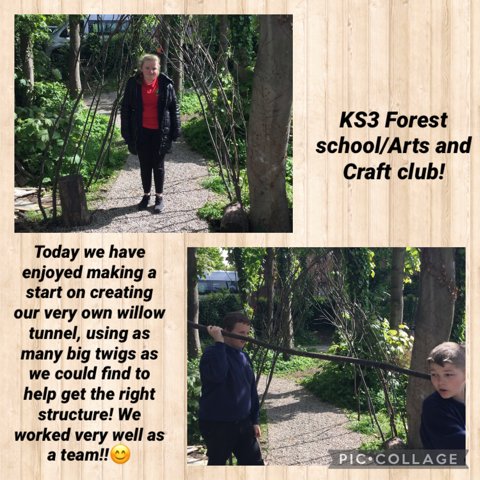 Today we have enjoyed making a start on creating our very own willow tunnel, using as many big twigs as we could find to help get the right structure! We worked very well as a team!!
Category: After School Clubs Blog
KS3 Arts and Crafts Forest School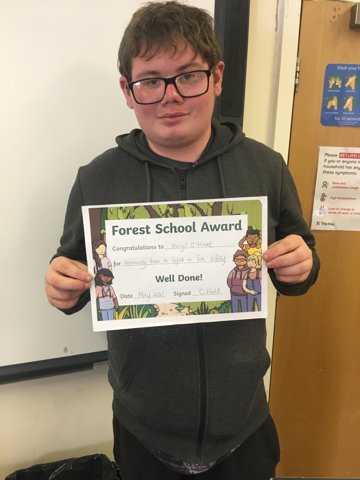 Well done to Kaiyl who took part in forest school activities today, he received an award for his efforts!
Category: 4I 2020-21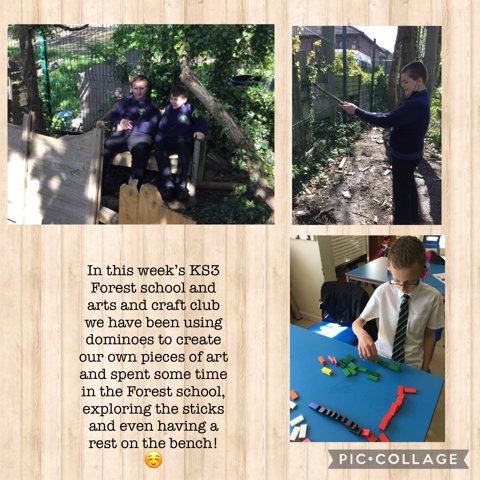 KS3 Students have enjoyed settling in to KS3 Forest School/Arts and crafts club! We have been using dominoes to create our own pieces of art, drawing freehand or tracing using carbon paper and exploring the Forest school looking at sticks, rocks and even having a rest on the bench!
Category: After School Clubs Blog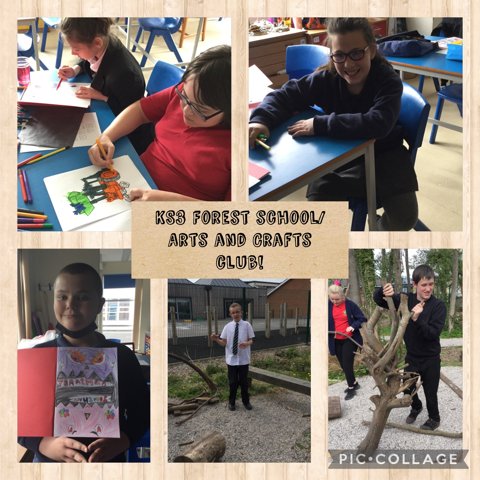 KS3 students have loved being back in after school clubs!! Arts and crafts/Forest school is so much fun, we have started title pages for our sketchbooks and spent some time exploring the Forest school! ☺️
Category: After School Clubs Blog
KS3 Arts and Crafts Forest School