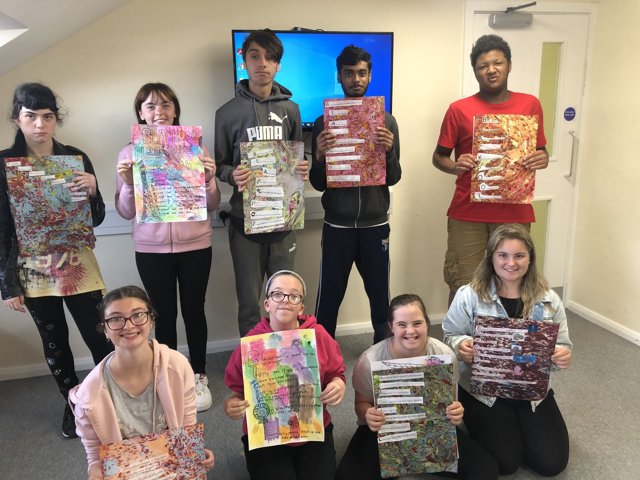 5P have been working on an exploring poetry module in English. They have made their own special paper to mount their poems about Blackpool on.
Great work team 5P!

We have had a brilliant day being all back together again. We took part in British Science Week and looked at some inventions. Wallace and Gromit was a particular favourite! We then looked at the homework machine poem written by Shel Silverstein which gave us an idea to invent our own homework…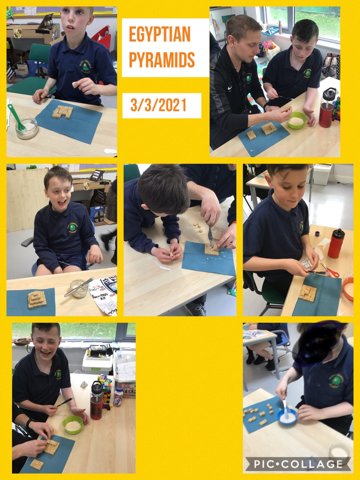 Mrs Shaw followed on with our Egyptian theme into topic.
We learnt about different types of pyramids, how they were made and about the rooms inside.
We then even got to make our own pyramids out of sugar cubes and icing sugar.
it was so much fun!!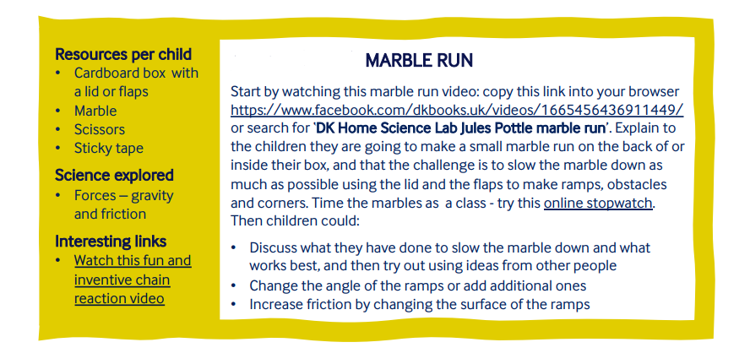 Watch the video on how to create a marble run at home and the forces that act on the marble such as gravity, friction, air resistance, acceleration and deceleration.
Then using a smooth angled surface at home (with your parent/carer's help raise one side of the kitchen table…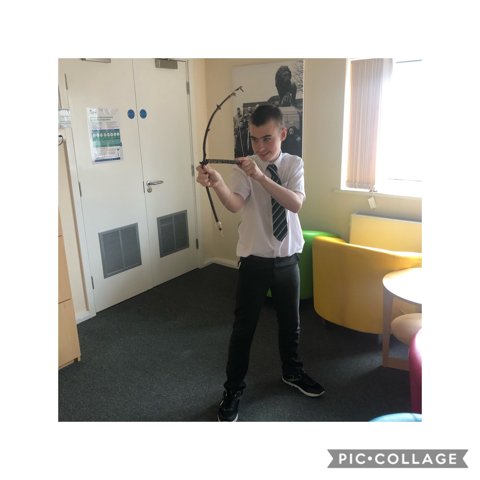 Today we searched for twigs in our forest school area to make bow & arrows. We even had a competition to see who could fire their arrow the furthest. A little bit of rain never hurt anyone!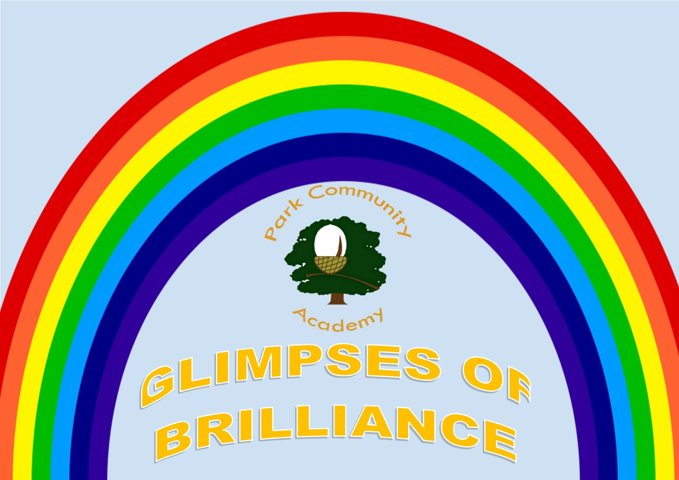 Dear parents/carers,
Please if your child does anything creative be it art, cooking, photography, origami, drawing, sculpture/model making, sewing etc. please take a picture of your child with their piece of work and send it to the 4T email address.
Not only can it be used in the…
KS4 Art Creative Arts Cooking Arts and Crafts 4T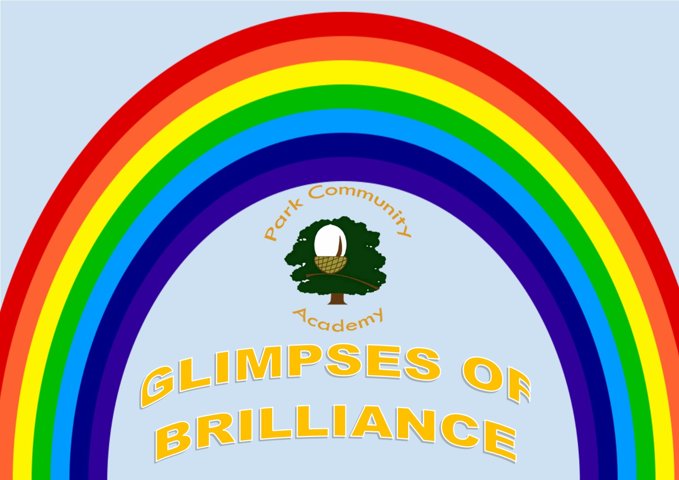 As part of our preparations in welcoming our pupils back into school, Mr Hull would like to create an end of year whole-school display/exhibition of their work 'Glimpses of brilliance' that celebrates what they have been up to over the last few months since lockdown began.
In helping PCA and…
KS4 Art Creative Arts Cooking Photography Arts and Crafts 4T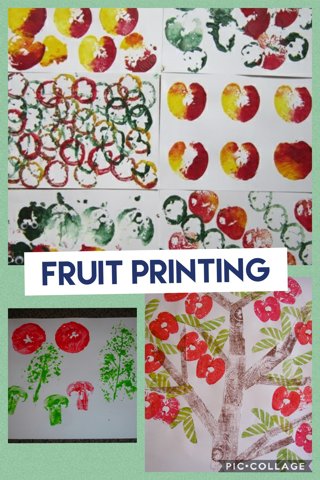 Don't throw out old fruit and vegetables! Have a go at creating prints of them. What shapes and textures can you create ?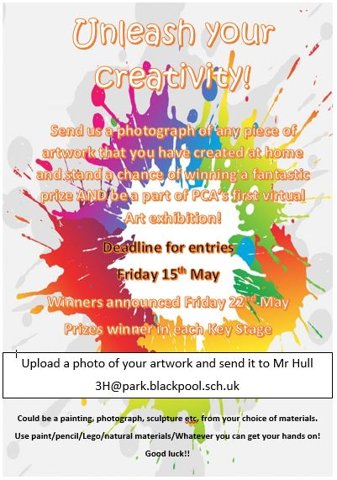 Don't forget to enter any artwork you have done during lockdown into Mr Hull's Art Competition.
It can be in any medium, be it painting, collage, sculpture, photography, legal graffiti, natural materials, murals etc.
Just take a picture of your artwork and email it to…
KS4 Art Creative Arts Arts and Crafts 4T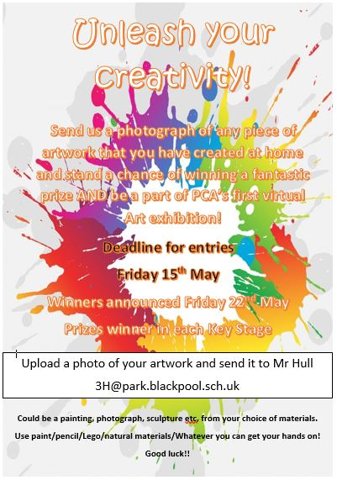 Good morning 4T,
Mr Hull has opened a PCA wide Art competition open to all students.
Send a photo of any artwork that you have created at home and you could win a fantastic prize.
It could be a painting, photograph, sculpture etc, from your choice of materials.
Use…
KS4 Art Creative Arts Arts and Crafts 4T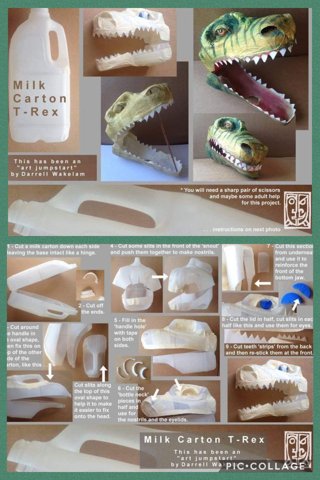 How amazing is this dinosaur ? All you need is an empty milk bottle , tape , paint,and scissors.
Good luck and please send us a picture of your creation, to our class email -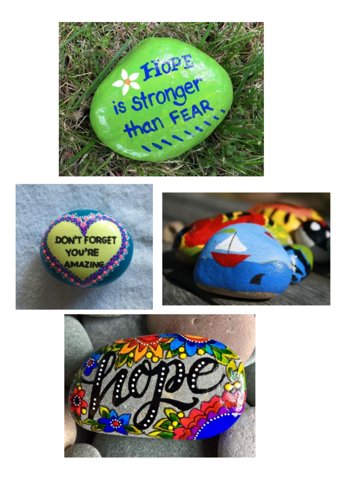 In the next few days, why not keep your spirits up with a bit of creativity.
Paint a pebble and then, either write your name, or write a message of hope on the pebble. Make your painting bright and cheerful.
Perhaps when we are all back in school you could bring them in and we could place…
KS4 Creative Arts Mental health Arts and Crafts 4T