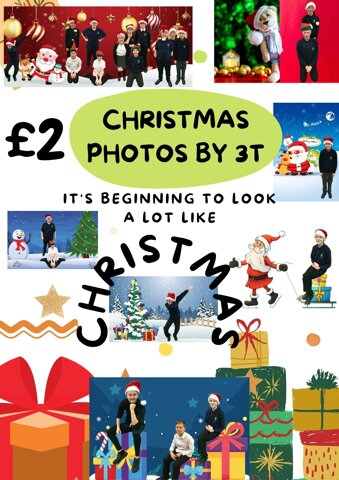 3T have been busy taking photographs of every pupil in PCA to put on a Christmas background.
We know some of you can be a little shy when it comes to Santa but 3T will make sure you are on the nice list!
And all for £2.
We will email you the photo once we have received your…
Category: 4S 2022-2023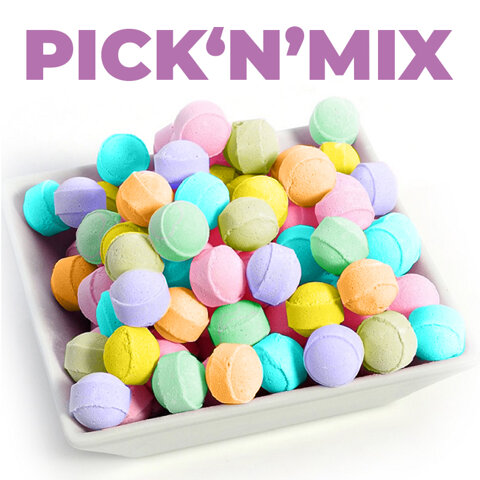 2M are making bath bombs for PCA's Christmas enterprise. Order forms are available from school, please request one from your class teacher.
Don't worry if you don't manage to pre-order, they will be available to buy at PCA's Christmas enterprise market event on Tuesday 29th November.
There…
Category: 4S 2022-2023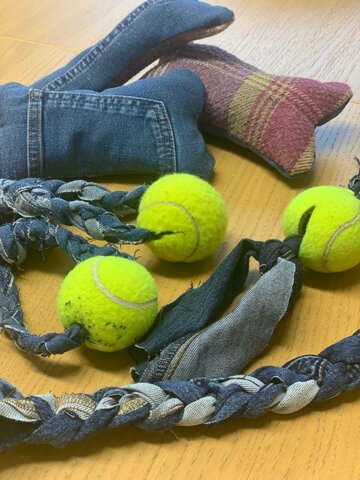 Come along to 4C's stall to buy your pet a toy for Christmas.
Category: 4S 2022-2023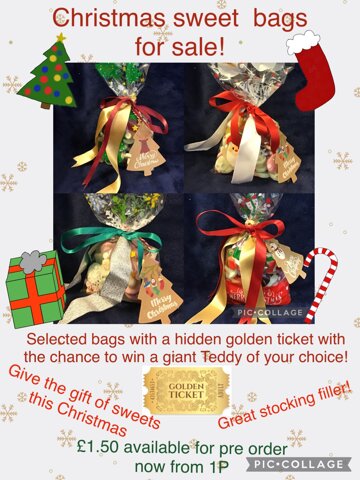 Category: 4S 2022-2023

Today we decided to visit our new 'safe space' room which has had a lovely new mural painted onto the wall. We all agreed that this is a nice space to come of we need a bit of quiet time away from the hustle and bustle of the school day.
Category: 4S 2022-2023

We all went for a class trip to Mr Whittaker's room so that FOUR of our fabulous children could post their PCA way tickets into the KS4 box. We are incredibly proud of you Kris, Anna, Tori-Lea and Emma! What a great example you are setting.
Category: 4S 2022-2023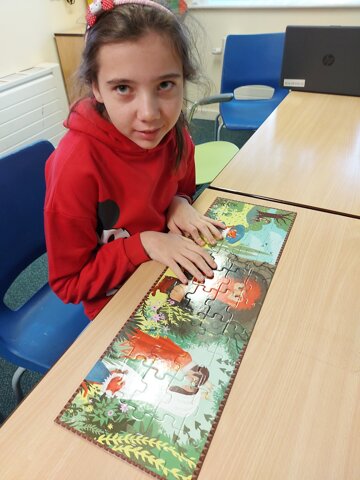 Lilly was very proud to show us her jigsaw skills today and completed this on her own!
Category: 4S 2022-2023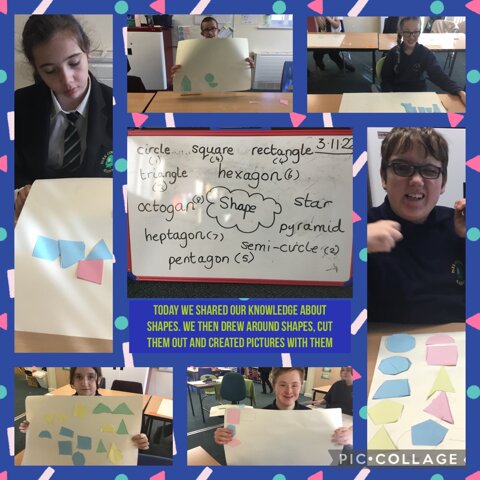 Look at our shape collage pictures. We drew around shapes, cut them out and creayet our own collages.
Category: 4S 2022-2023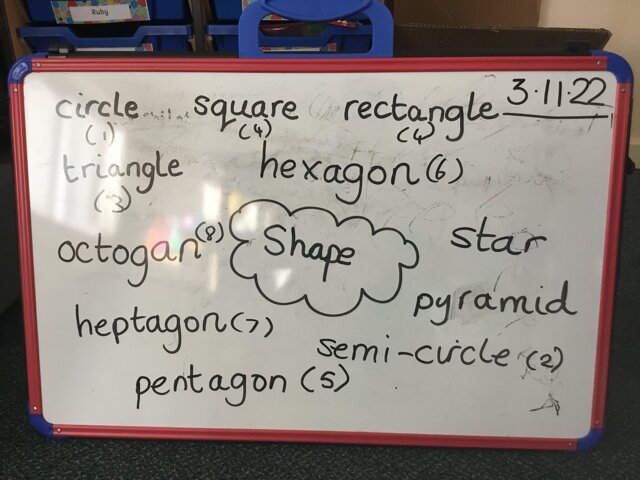 We shared our knowledge of shape as a class in maths today. Look at all of the words we used!
Category: 4S 2022-2023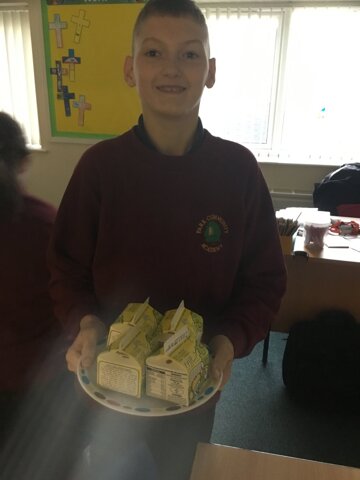 Aaron has the task of handing out the milk each morning to everyone in his class. However, Aaron didn't have enough hands to carry it all until he came up with his own initiative, he used a plate to carry all of the milk to everyone. Great time saving initiative Aaron!
Category: 4S 2022-2023
Here is our daily timetable, with a few changes - Year 11 have college all day on a Thursday). Please remember your homework is given out on Wednesdays and must be in by Monday! Please try and bring in your reading book and diary everyday.
Category: 4S 2022-2023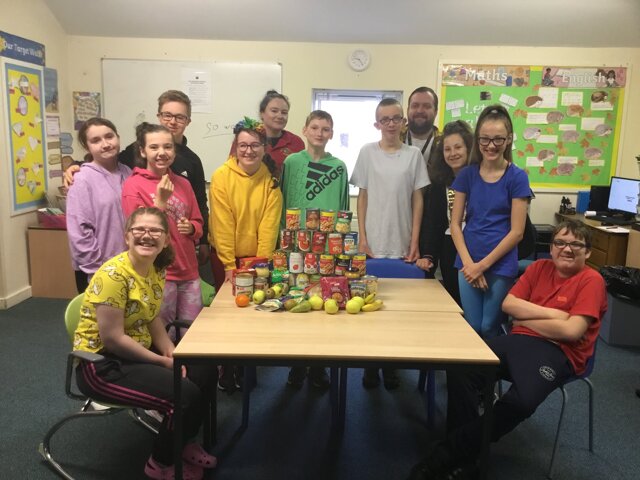 We have come together as a community at PCA to help others in our community who are less fortunate than us. Happy harvest!
Category: 4S 2022-2023