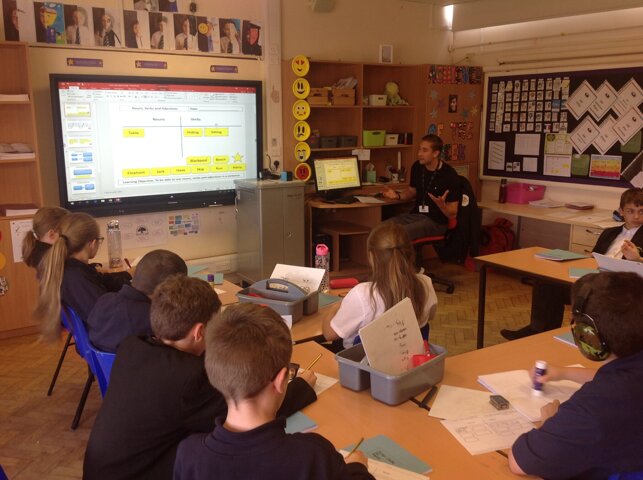 Today in English we solidified our knowledge on verbs and nouns thank s to Mr Beckett's very catchy song!
We sorted words into verbs and nouns into columns and then read through a passage and highlighted the nouns and verbs.
Well done 3W!
Category: 3W 2022-2023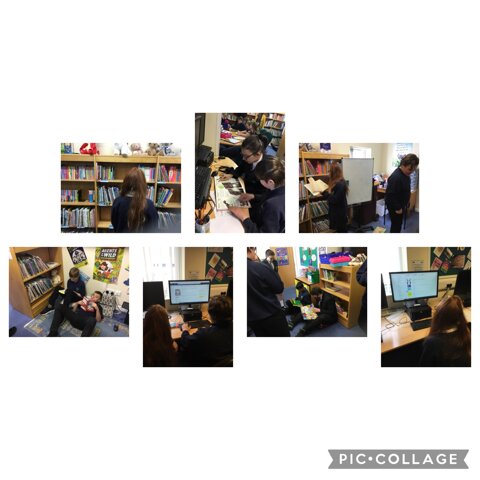 In our English lesson this week we got a special treat from Mrs Swift, we got to visit the library within school.
We got to pick a book we wanted to read and sit down and relax with our books reading them.
We also got to research some books online that Mrs Swift could order for…
Category: 3J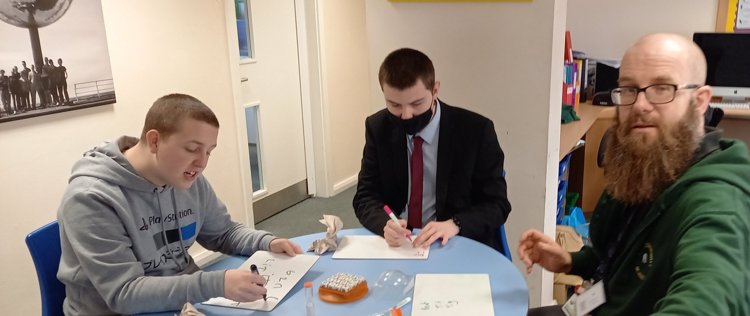 Kowen, Jamie, Connor & Mr Woodward enjoyed an educational game of Boggle at lunchtime.
Category: Sixth Form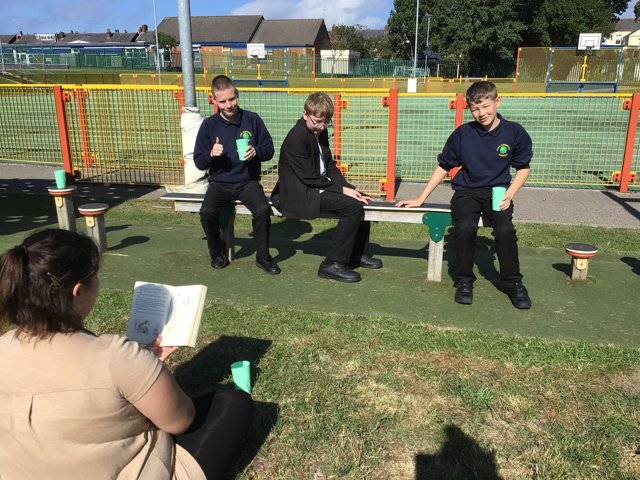 4M have enjoyed the late summer sunshine while listening to Miss Pilkington read George's Marvellous Medicine. A book written by Roald Dahl who is a famous author.
Category: 4M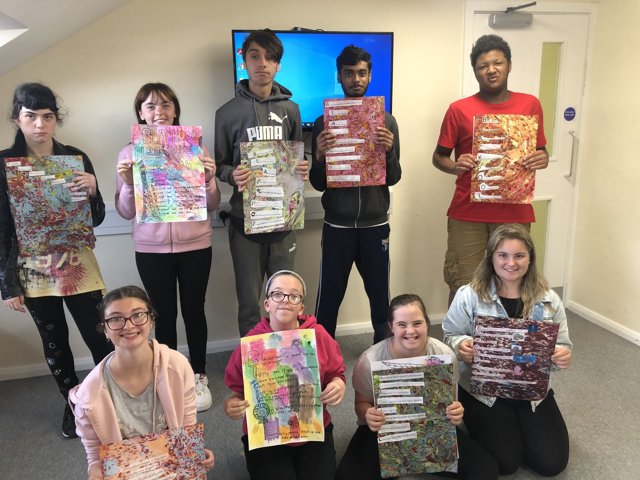 5P have been working on an exploring poetry module in English. They have made their own special paper to mount their poems about Blackpool on.
Great work team 5P!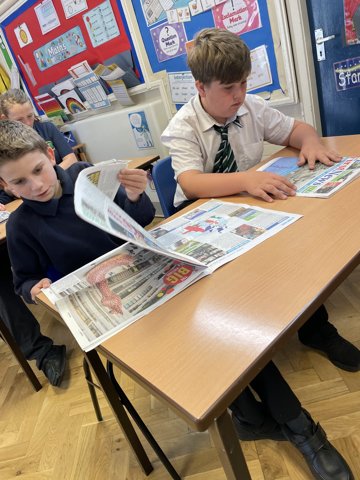 We have been having a look through newspapers this morning. Most of the students in our class had never had a look through one before.
We compared how news reaches us now & what was the best way.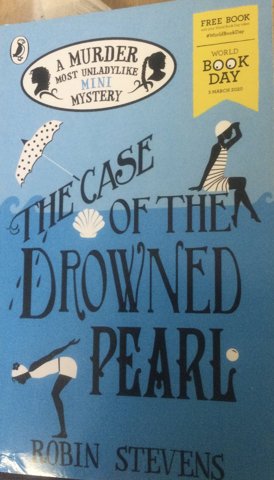 4I started a new class novel today - The case of the drowned Pearl. The pupils enjoyed taking it in turns to read a passage from the book.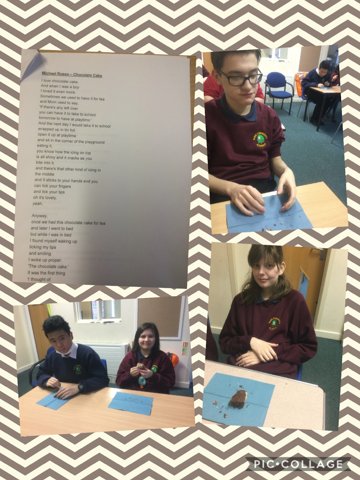 This morning 4I were extremely lucky to have some chocolate cake! They were reading the poem "Chocolate cake" by Michael Rosen in their English lesson with Mr Bradford.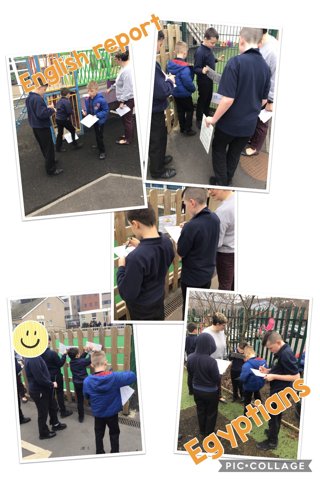 In English Mrs Shaw set us a scavenger hunt around the playground with facts related to ancient Egypt and a Letter to make a an acrostic poem. We had lots of fun finding out the facts and making our acrostic word! (afterlife).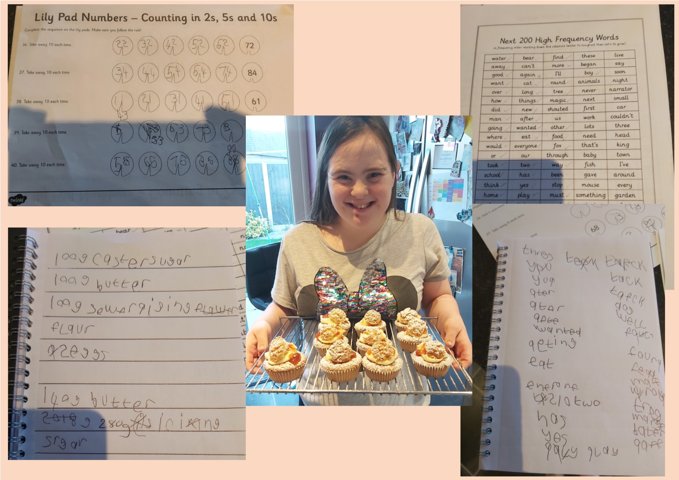 Katie has continued her impressive home schooling run with some Maths, Spellings and Baking.
Well Done Katie!
KS5 maths English Cooking Lifeskills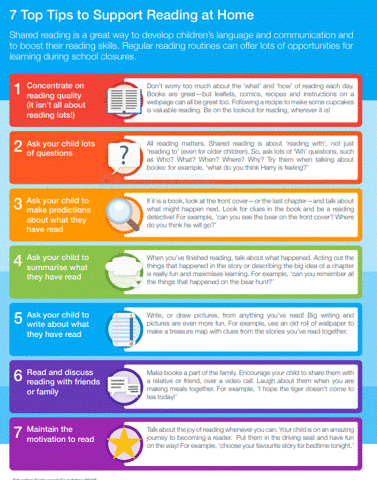 Here are 7 top tips to support reading at home for parents/carers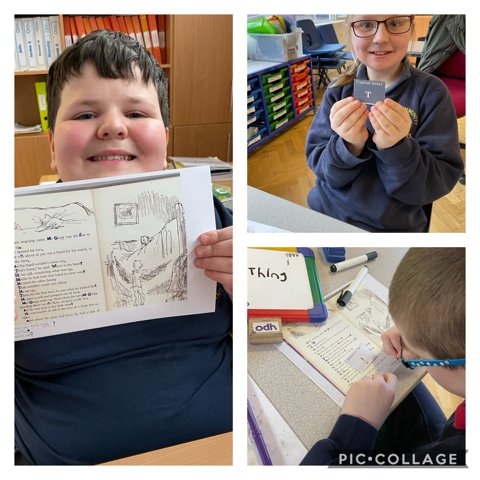 Today we've had fun learning all about different punctuation in writing.