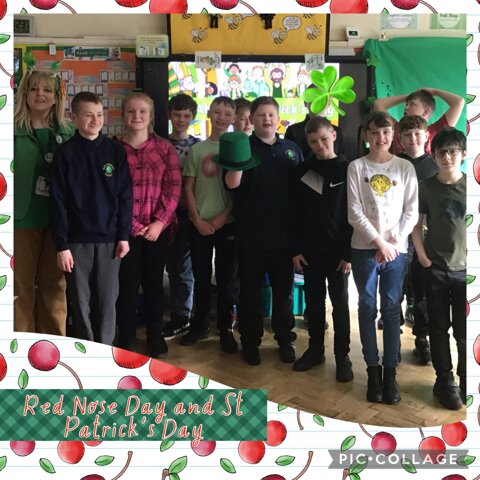 3T have had a very busy day celebrating St Patrick's day and Red Nose Day. We dressed up as Mr Men and Little Miss characters or wore our own clothes and took part in a whole school dance to raise money for Comic Relief. We also learnt about St Patrick's day in class and took part in different…
Category: 3T 2022-2023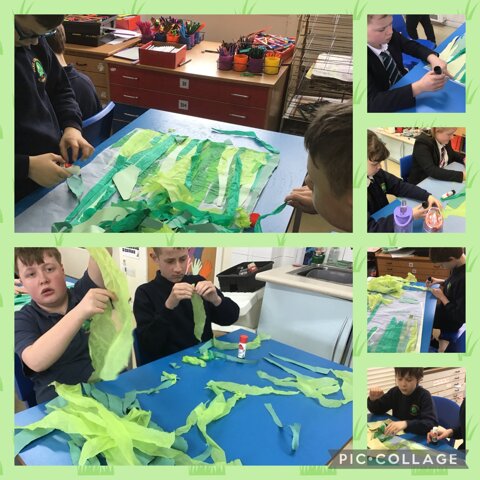 3T have been busy preparing for the fashion show by helping to create a meadow backdrop that will be displayed on stage. We worked as a team to rip different green materials and glued them onto transparent paper.
Category: 3T 2022-2023
This morning we have taken part in a BBC live lesson on the subject of Forces. This was part of British Science Week and taught us all about forces and how they affect speed.
Category: 3T 2022-2023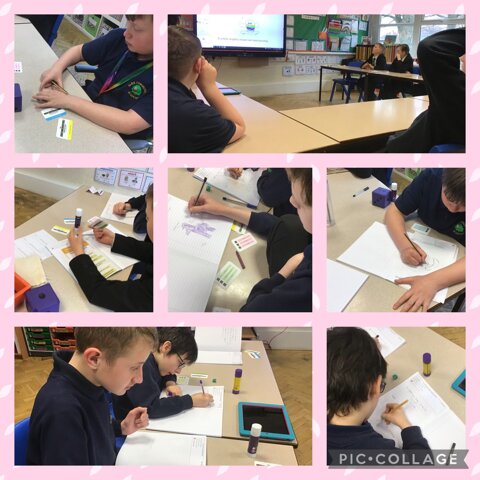 In English this week 3T have been learning about diagrams used in fiction and non fiction books and how these diagrams can be labelled. In todays lesson we played a silly sentence game and then made diagrams to match the silly sentences with labels attached.
Category: 3T 2022-2023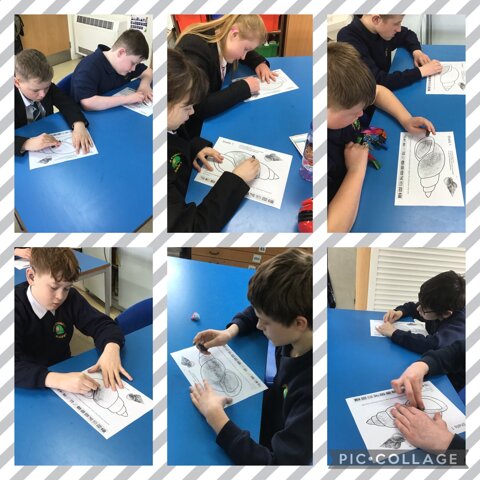 In art and design 3T have been exploring different textures that can be created through shading . We focused on shading a shell to create a smooth or bumpy texture with darker contrast to make it look 3d.
Category: 3T 2022-2023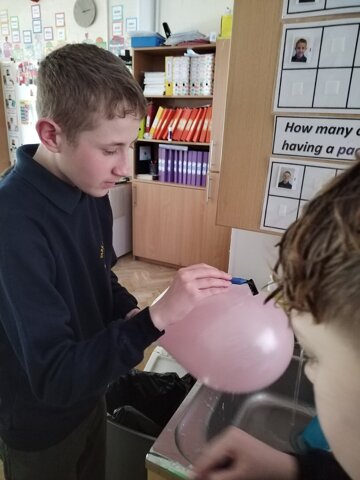 Pupils in 3T have been learning how to shave using a balloon, shaving foam and a razor. I wonder how many balloons popped?
Category: 3T 2022-2023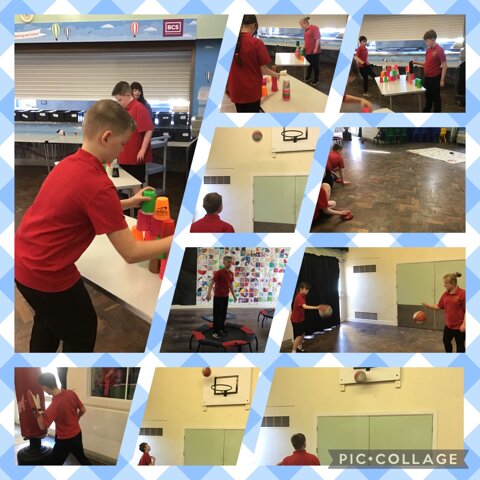 In PE this week 3T have been focusing on improving their health and fitness by practicing different movements through enjoyable activities such as basketball, cup stacking, curling and boxing.
Category: 3T 2022-2023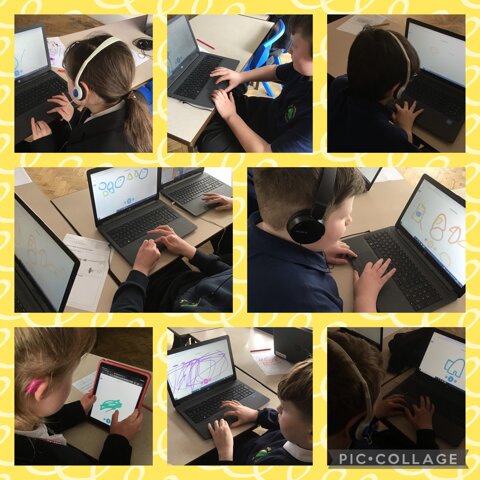 In computing in 3T this week we have been experimenting with sound using the laptops. We used the Chrome Music Lab to connect images to sounds as we experimented with the pitch of the music.
Category: 3T 2022-2023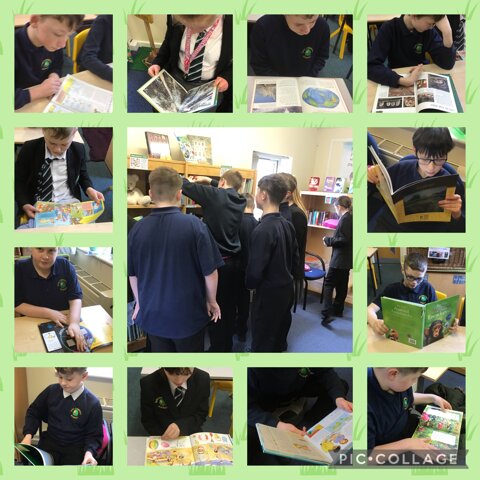 In humanities this week 3T have been looking at echo systems. We searched the library for books with different facts about echo systems in them. We then read our books and shared the interesting facts that we found about different animals, plants and other living things.
Category: 3T 2022-2023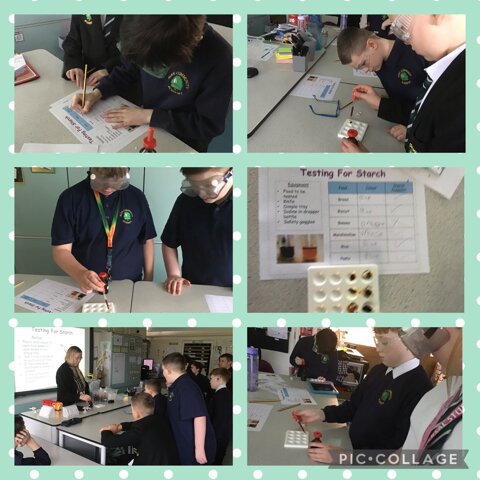 In science this week 3T have been experimenting with iodine. We tested what foods changed colour to blue when reacting to the iodine and could therefore record what foods contained starch.
Category: 3T 2022-2023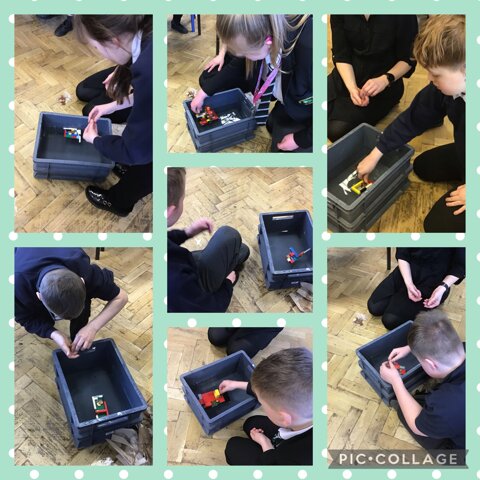 In STEM this week 3T created Their own boats out of Lego. They followed instructions to make their boats big enough to carry coins but also have the ability to float. Pupils used their patience and resilience to test their boats on the water to record how many coins their boat would carry before…
Category: 3T 2022-2023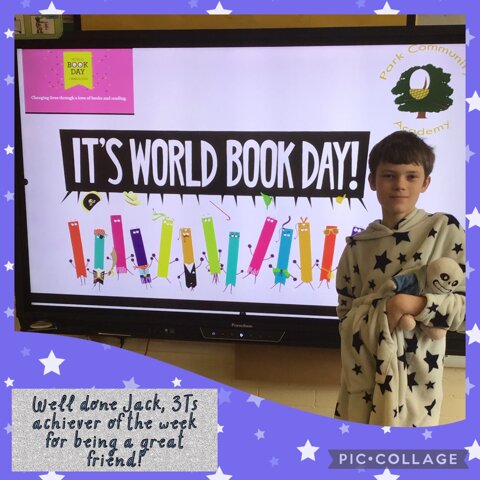 Well done to Jack for being this weeks achiever of the week in 3T for being a great friend.
Category: 3T 2022-2023