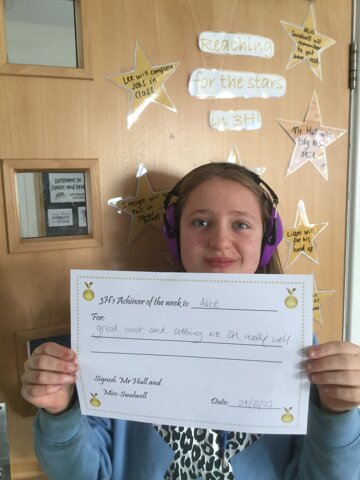 Well done Alice. You are 3H achiever of the Week. You have settled in really well to the class, and produced consistently good work in all of your lessons. Keep it up!
Category: 3H 2022-2023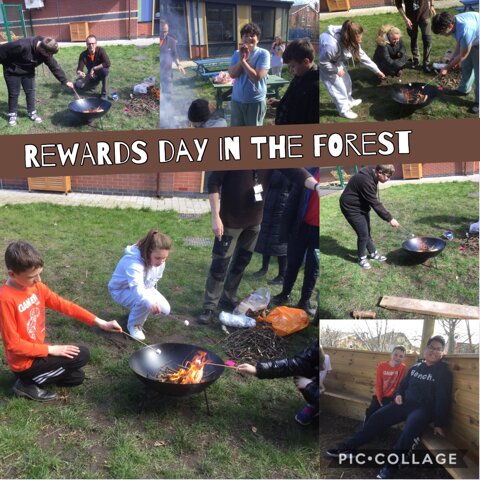 As a special end of term reward for working really hard over the last term, 3H were treated to a special bacon or sausage sandwich for breakfast. Then later in the day we all went outside to the forest school and learnt how to create a s'more over the fire pit. 3H really enjoyed how to toast…
Category: 3H 2022-2023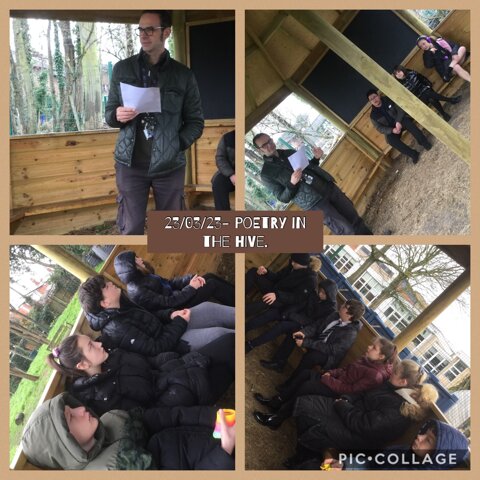 3H learned about a special sensory poem about nature outside in the Hive this morning. Even the weather contributed as the wind and the rain helped everyone to appreciate being undercover whilst listening
Category: 3H 2022-2023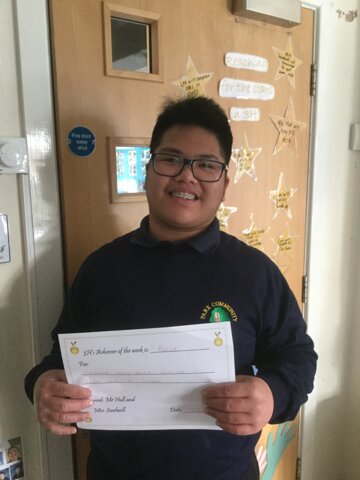 Congratulations Patrick. You are 3H aAchiever of the Week for demonstrating improved confidence and independence in the classroom.
Category: 3H 2022-2023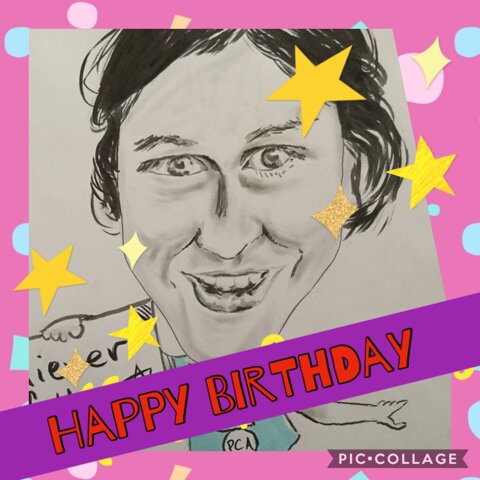 Happy Birthday Alexis! Hope you have a wonderful day
Category: 3H 2022-2023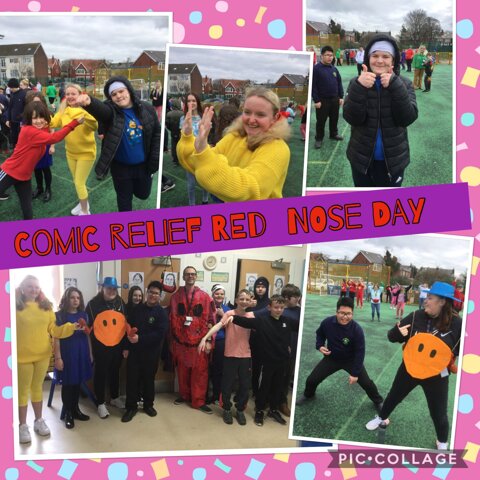 It's Red Nose Day! As we do our bit for Comic Relief this year, our theme for dressing up was 'Mr Men' Everyone was out on the MUGA this morning taking part in a Danceathon, with a special assembly this afternoon. All in a day's learning in 3H!
Category: 3H 2022-2023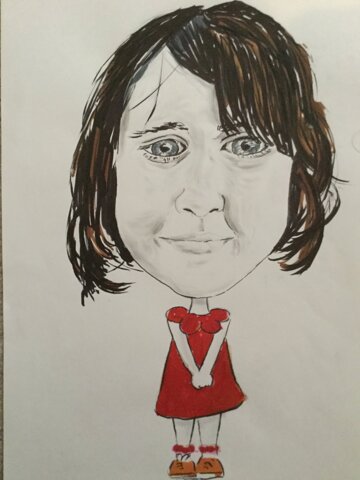 Big congratulations to Sarah - our Achiever of the Week. Not only did different members of staff but some of your peers also said you deserved this for being calmer and much more focused during lessons. Keep it up!
Category: 3H 2022-2023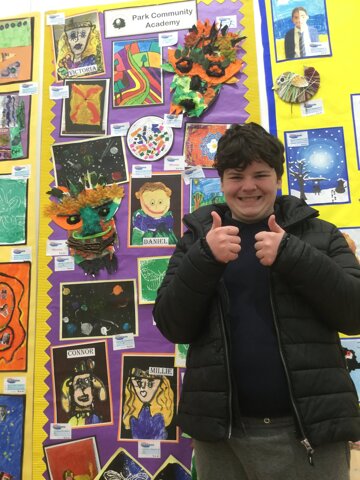 A big congratulations to Liam who had some of his Art included in this year's Seasiders Art Exhibition at Blackpool and the Fylde College. Liam was delighted to see his work on display as we looked around. Liam was also awarded a special prize in assembly this afternoon for following the PCA way…
Category: 3H 2022-2023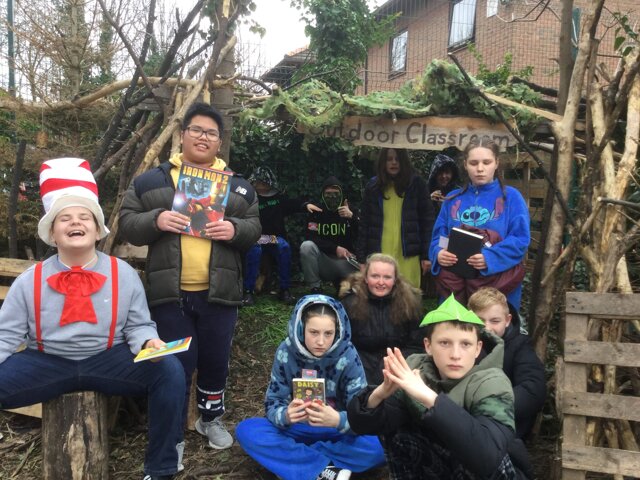 As part of our World Book Day celebrations, we all enjoyed reading outside today in the Forest School. Afterwards we all enjoyed a hot chocolate and finished the day off with our class novel.
Category: 3H 2022-2023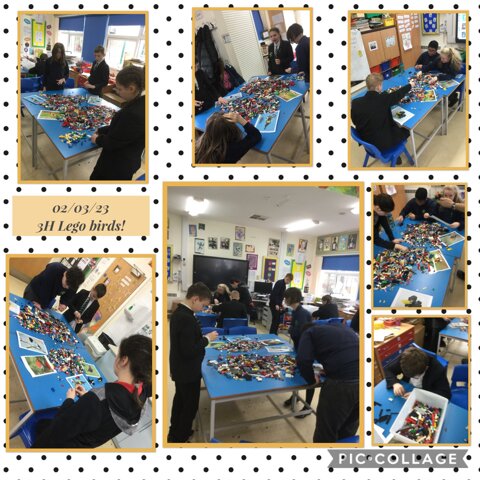 3H have enjoyed making birds using the lego today, exploring the different ways they can create the colours and shapes of the birds. Well done 3H! Imogen had a fantastic knowledge of the different birds! We are so impressed!
Category: 3H 2022-2023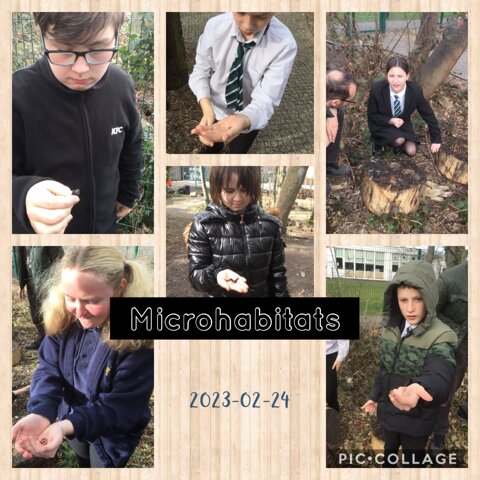 In Geography today, 3H found-out all about Microhabitats. We had a good nosey around the forest school to discover which bugs or creepy craw lies could be found on our school site.
Category: 3H 2022-2023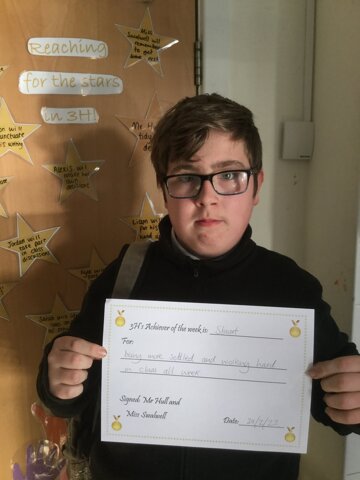 Receiving his first Achiever of the week since moving to 3H, this week we are very proud to be giving the honour to Stuart - for settling into his new class, and working hard in lessons all week. Well done, keep it up you have been amazing!
Category: 3H 2022-2023