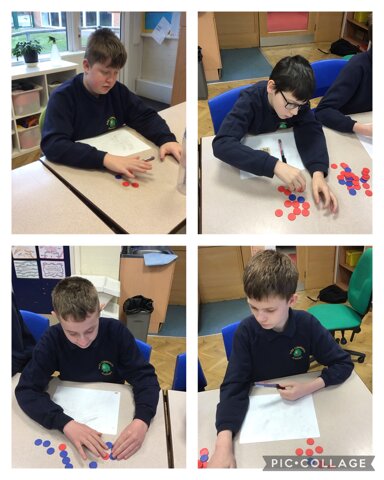 Some of our children in 3T were discovering how to use counters to help them with their multiplication questions.
Category: 3T 2022-2023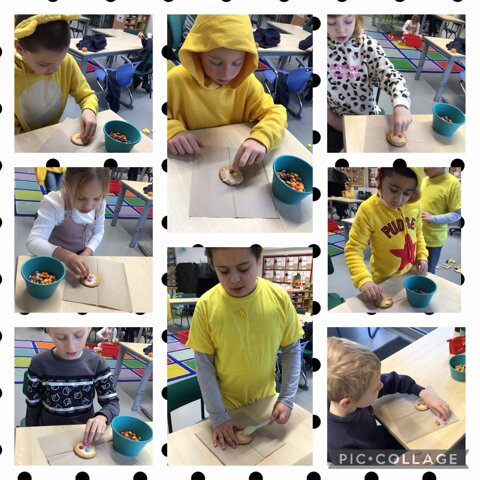 2M incorporated Children in Need into Maths this morning. They decorated their biscuits Pudsey themed and used smarties & skittles onto them for Pudsey's spots & counted them as they put them on! Great job everyone!
Category: 2M 2022-2023
maths key stage 2 #childreninneed KS2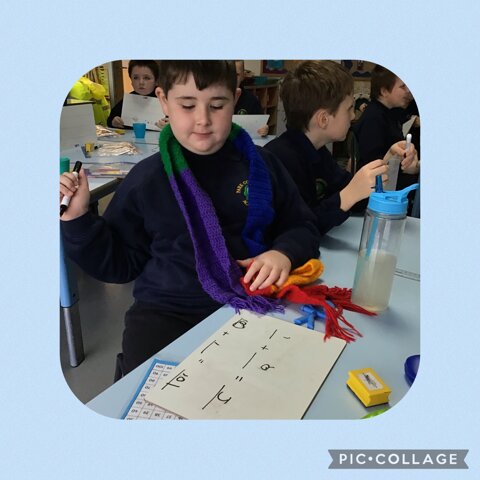 During maths today Josh blew us away with his attitude to keep pushing himself to try more difficult maths.
He was so proud of himself he wanted to show other teachers and can't wait to show mummy and daddy.
We are so proud of you, well done Josh ⭐️
Category: 2K 2022-2023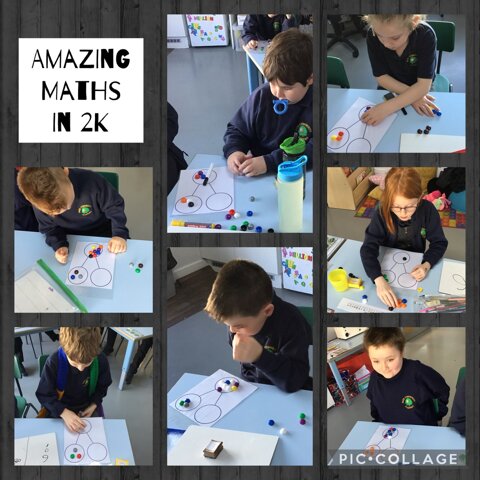 Last week Miss Kerr introduced the class to part-whole models.
It didn't take 2K long to master the method and now can independently solve maths problems using it.
Well done everyone, you amaze us everyday!!
Category: 2K 2022-2023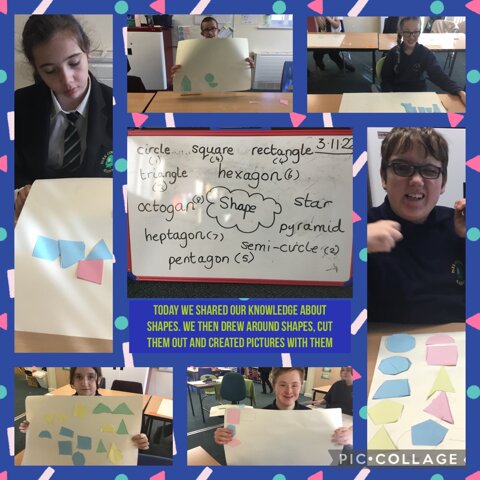 Look at our shape collage pictures. We drew around shapes, cut them out and creayet our own collages.
Category: 4S 2022-2023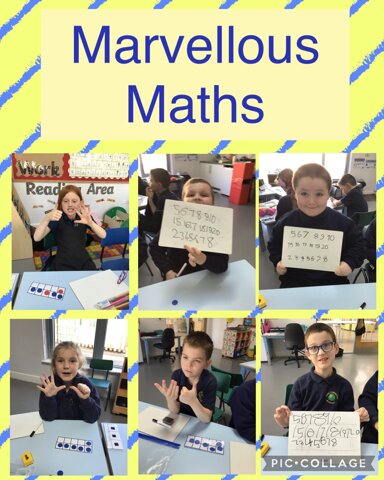 There's no stopping 2K.
They can't wait to show us how well they can do maths.
Every lesson they push themselves further to knock Miss Kerr's socks off!!!!
Category: 2K 2022-2023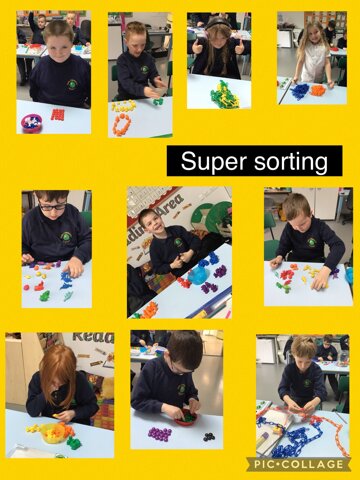 The pupils of 2K did some sorting in maths.
They were all given shapes of different colours and size.
It was great to see how they chose to sort them and they were helping each other with suggestions too.
Marvellous Maths!!
Category: 2K 2022-2023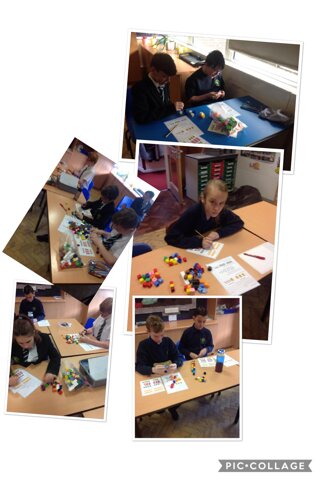 In Maths we were comparing numbers and working on less and more than.
we used cubes to help us visualise the numbers and see which was bigger and smaller.
Well done!
Category: 3W 2022-2023