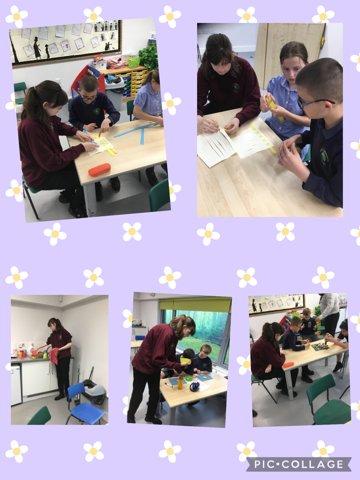 For her work experience, Natasha has been helping the pupils in 2HY & she worked so hard, well done!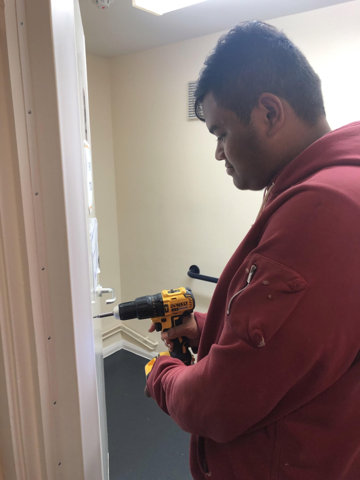 It's all in a day's work for Steven! He is helping to fix a door on his work experience role of Site Supervisor. Mr Jones (senior) is imparting his expert knowledge to Mr Jones (junior) and what a great job he is doing. Well done Steven!!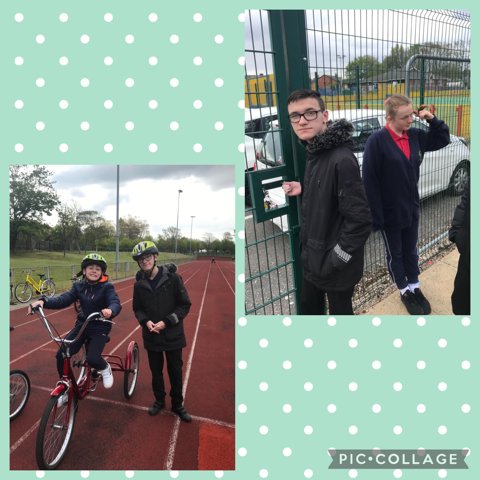 Harvey has had a fantastic week working alongside Mr Johnson & Mr Whittaker in the P.E for his work experience placement. Good work Harvey!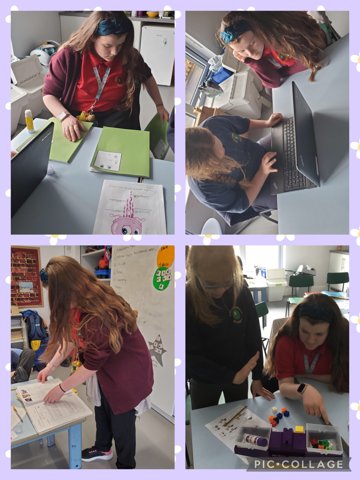 Chloe is working really hard in 2H this week for her work experience. The staff in 2H are so impressed with her efforts & believe she would be fantastic working in a school in the future! Keep up the good work!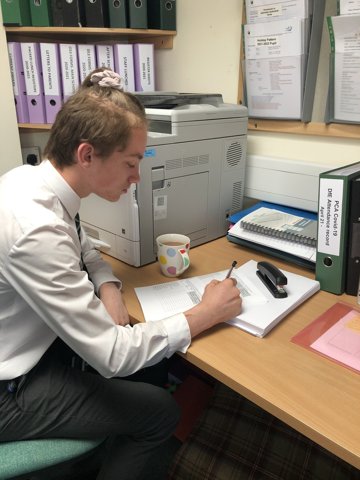 Kieran is really enjoying his work experience in the front office, the ladies are working him hard!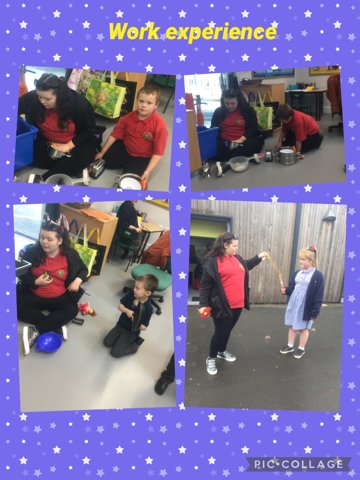 Olivia had fun this afternoon during her work experience in key stage 2. Some pupils decided to stay inside because of the rain & Olivia helped keep the occupied.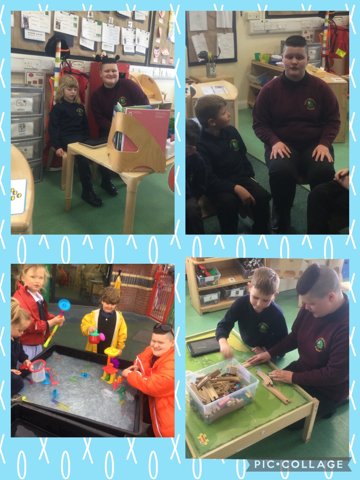 Hannah had a fantastic work experience session this afternoon in Key stage one! Unfortunately the pupils had to come inside due to bad weather so Hannah was quick to keep the children occupied and happy.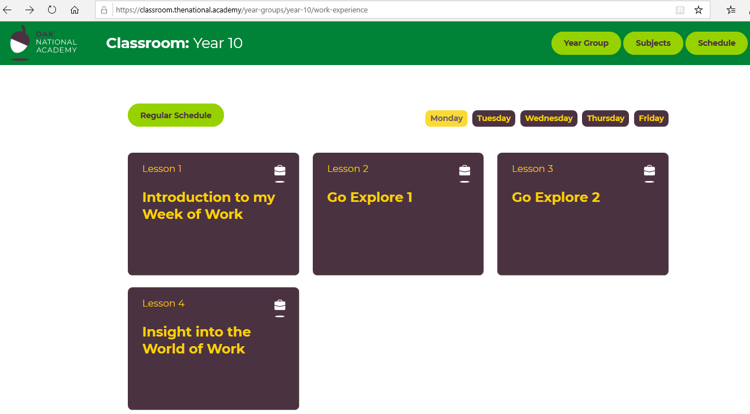 The Oak National Academy has a whole section on Work Experience.
This includes daily lessons on topics including introduction to the world of work, CV creation, work life balance, recruitment and much more.
KS4 Work experience Workskills World of Work 4T
Can you guess what has been brought back from work experience at the Grinning Gecko?
Long and scaly it is the skin of a snake. As snakes grow it sheds it skin.
Nathaniel says the best thing about work experience is cleaning out the Terrapins.
It's not your usual work experience but…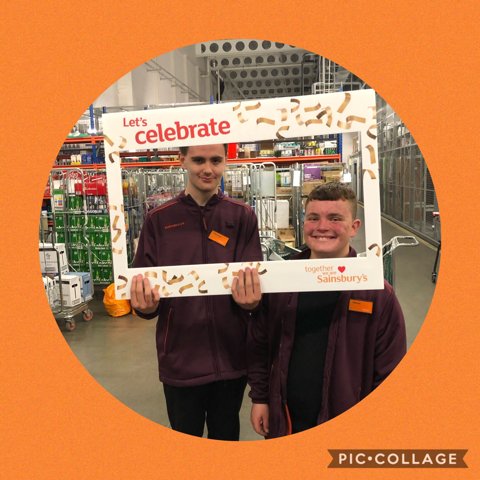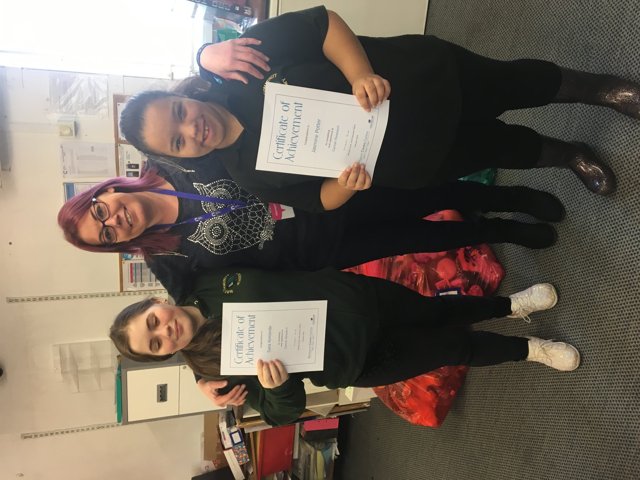 Rachel from Cancer Research is pictured with Sara and Jasmine who have completed their work experience placement. This has been a very successful placement and both young ladies have grown in confidence over the last six weeks.
Well done to all.