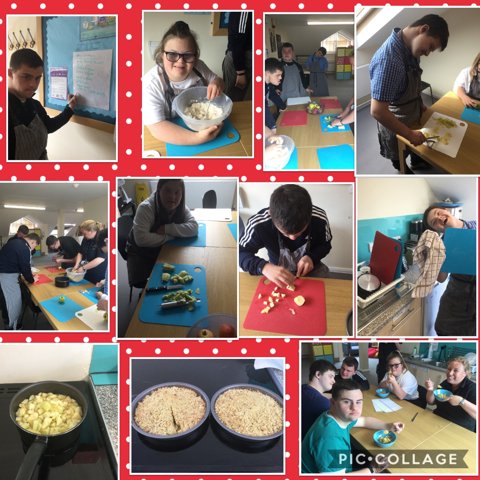 Category: Sixth Form 2020-21
KS5 Lifeskills preparationforlife 5B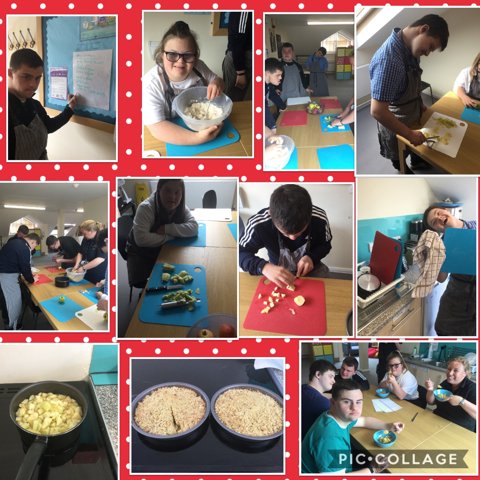 Category: Sixth Form 2020-21
KS5 Lifeskills preparationforlife 5B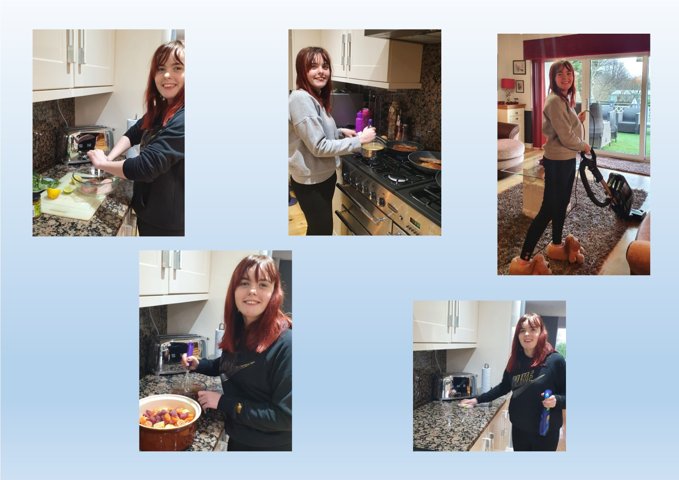 Jade has been working really hard at her 5P Life Skills Passport while learning from home.
This week she has made meals including steak and hotpot, has tidied up the kitchen after herself and has also helped with cleaning the house by vacuum cleaning.
Great effort Jade!
Category: Sixth Form 2020-21
KS5 5P Lifeskills preparationforlife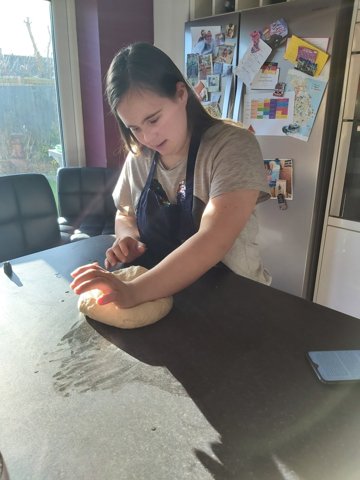 Category: Sixth Form 2020-21
KS5 maths Cooking Lifeskills preparationforlife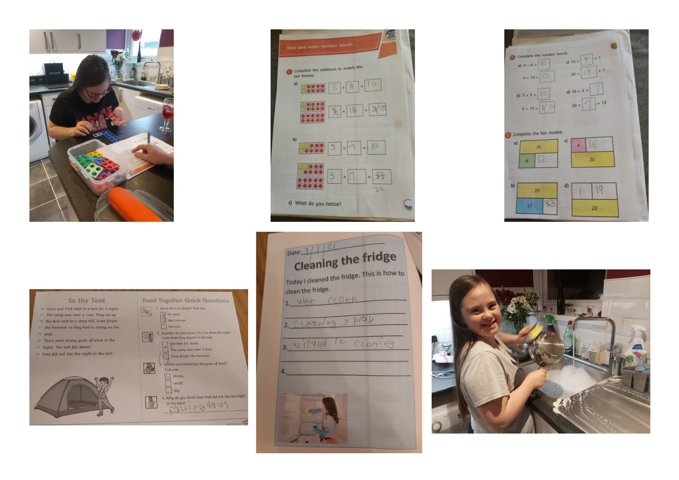 Katie has once again sent in pictures to show how well she is doing at her home learning with Mum.
She is working hard at Maths, English, Reading and her 5P Life Skills Passport.
Well done Katie!
Category: Sixth Form 2020-21
KS5 maths English Reading Lifeskills preparationforlife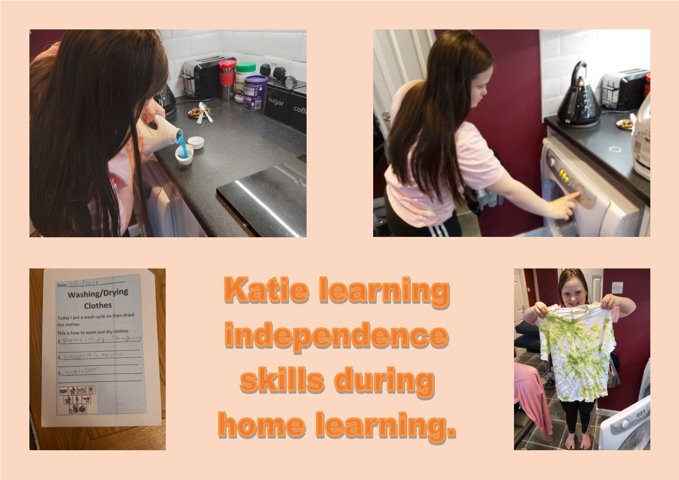 During home learning Katie is learning to use the washing machine as part of 5P's home learning passport.
Category: Sixth Form 2020-21
KS5 5P Lifeskills preparationforlife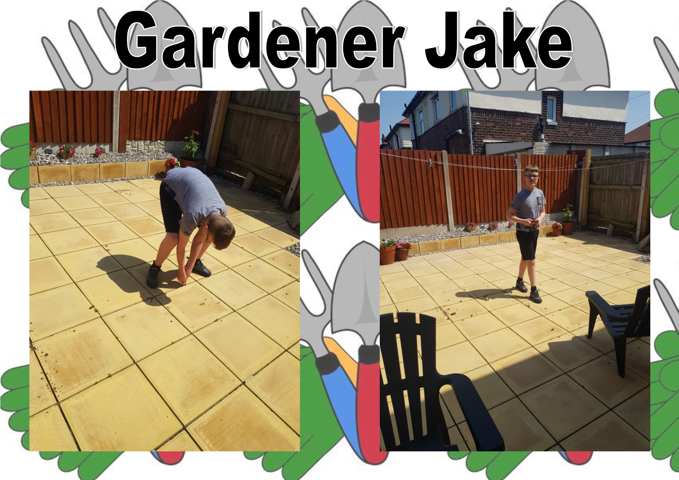 Jake is loving helping out in the garden during this lovely weather!
He's weeding to keep on top of their recently refreshed garden, well done Jake!
KS4 Gardening Lifeskills preparationforlife 4T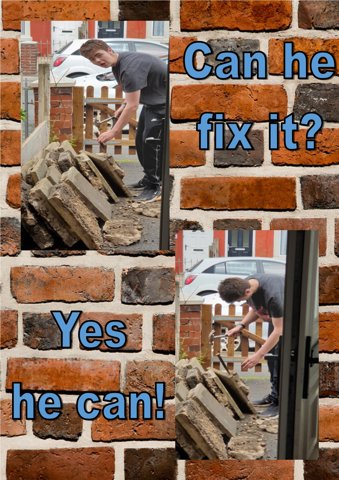 When he's not working hard at the home learning Braden is helping out at home.
Here he is carefully removing cement from paving stones to reuse them.
It looks like hard work Braden, well done!
KS4 Lifeskills preparationforlife 4T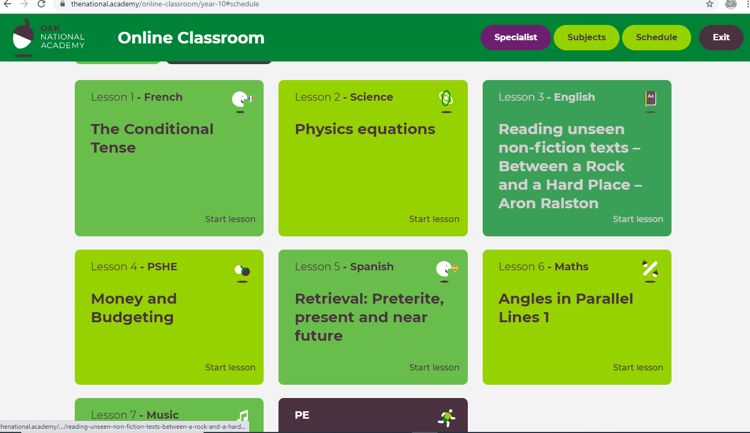 Today's Oak National Academy lessons are online at https://www.thenational.academy/online-classroom/year-10#schedule
Particularly useful is the PHSE lesson on Money and Budgeting.
KS4 maths English Science Reading PE Lifeskills preparationforlife 4T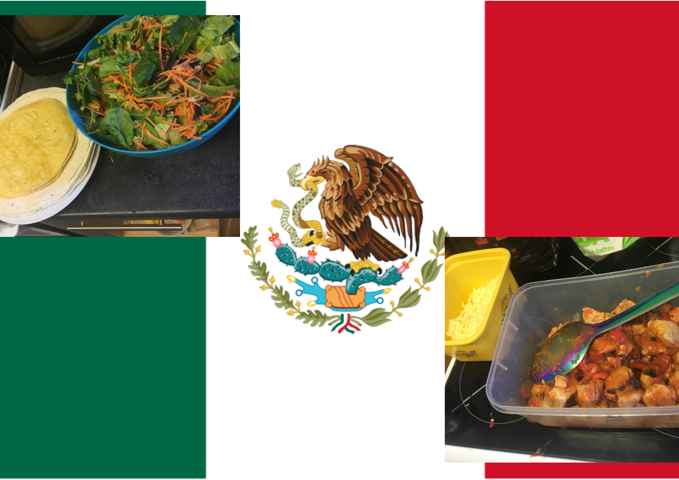 Over the half term Charlie broadened her culinary horizons with a bit of Mexican cooking, she cooked Enchiladas for her family.
Well done Charlie, keeping working on your life Skills like cooking.
KS4 Cooking Lifeskills preparationforlife 4T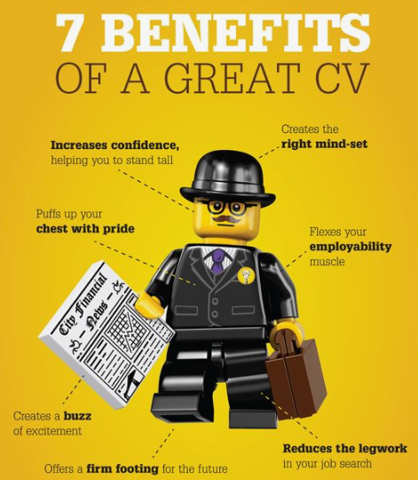 The National Literacy Trust are running an initiative at the moment whereby they offer ideas and help for you to create your CV and then afterwards have it checked by leaders of industry who are CV experts.
A CV (curriculum vitae) is a written overview…
LOTC KS4 English World of Work preparationforlife 4T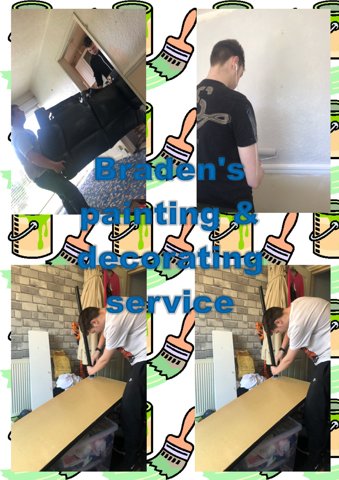 Braden has been brushing up on his lifeskills.
Yesterday he helped to paint and decorate his Grandad's lounge.
Good effort Braden, a career in painting and decorating could be on the cards!
KS4 Lifeskills preparationforlife 4T