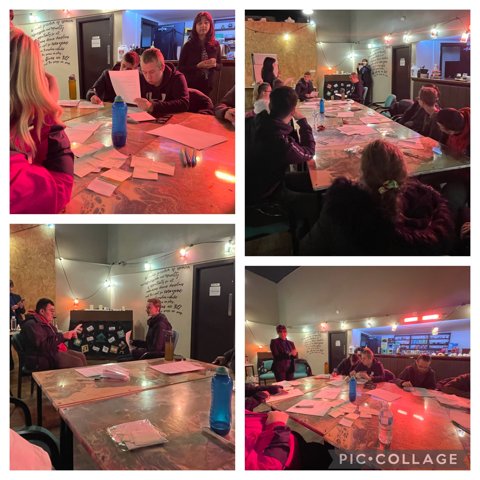 For the past 6 weeks, our Year 14's have taken part on a careers course with the fantastic Sam's Place. They have learnt to understand the process of getting a job, how to prepare for interviews and what type of questions employers and likely to ask !
Sixth Form Careers Communication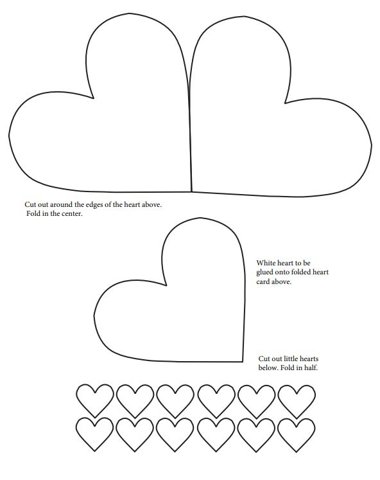 Morning 2H!
Yesterday was send a card to a friend day. however, because it was Sunday there is no mail!
I think we should send a card today instead! it could be one of your friends, neighbours or family (nan, grandad, auntie or uncle)
You could send a card for any reason, maybe…
Communication Mental health 2H Friendship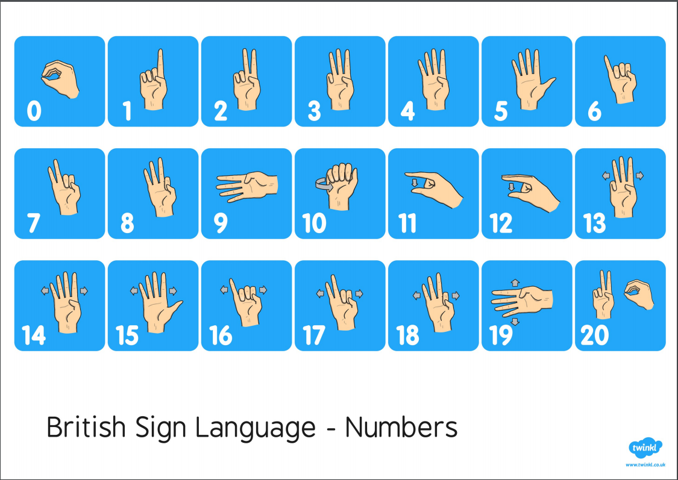 Morning 3I
Following on from our last sign lesson.
Today we look at numbers, remember to make sure to use your writing hand to make the signs.
when you get to 11 the arrows specify what direction they move, 11(pinch thumb and first finger together twice), 12(pinch thumb and first 2…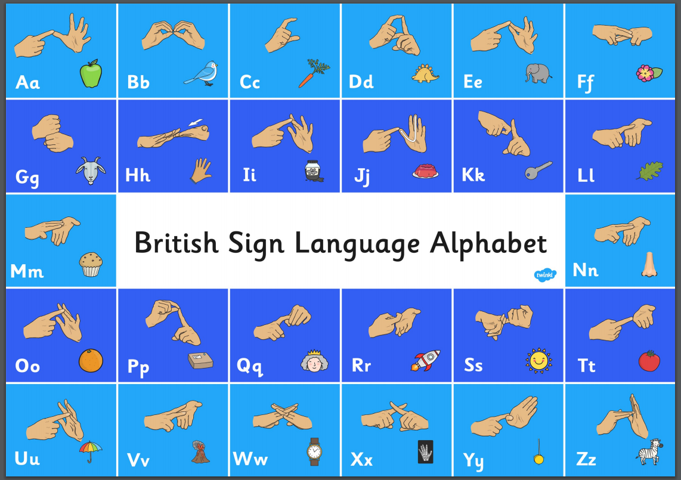 Hello 3I,
Knowing the BSL alphabet is a fantastic tool. it allows you to spell words out to people who use BSL. so even if you don't know the sign for "ball" for example, you can spell "B" "A" "L" "L" using your finger spelling.
make sure you use your dominate hand (the hand you write…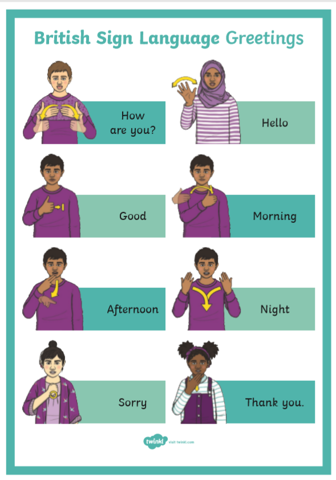 Morning 3I
At park we have many friends who use BSL (British Sign Language) as a way to communicate.
being able to communicate with our friends (and them being able to communicate back to us) means they can feel more included, involved and feel like they can participate in lessons, playing…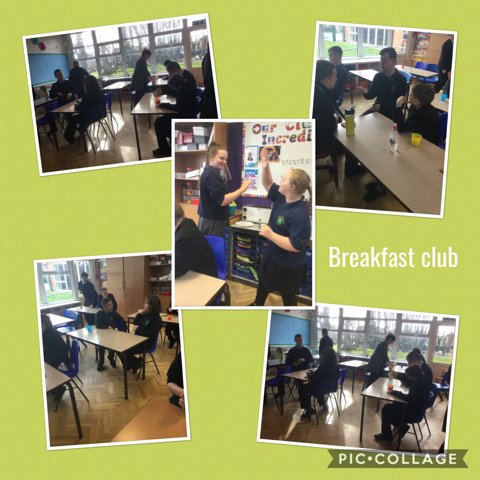 This morning we had our communication breakfast club. We all had jobs such as, making toast, giving out milk and water, giving out fruit and wiping tables if we spilled,
we all worked extremely hard showing great teamwork and having lovely conversations, well done 3I!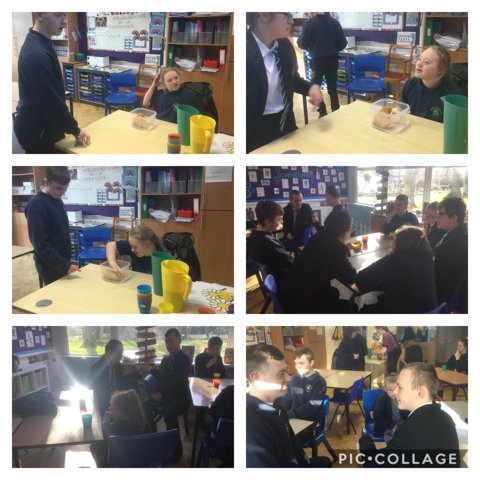 In our communication lesson this morning, we have practiced having a coffee morning ready for the Fairtrade coffee morning on Monday.
we made sure to let our server (Blerina) know what we wanted to order, using eye contact to make sure she knew we were talking to her and using our…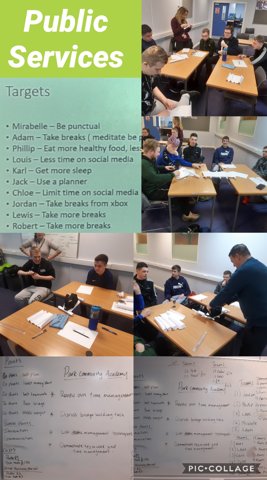 Pupils first of all reviewed their personal targets that they set for themselves the previous week.
Following this the pupils worked in groups on a bridge building task which drew on teamwork, time management and communication skills to plan and build the best bridge using limited resources.…
LOTC Communication Teamwork b&fc collegelinks publicservices Timemanagement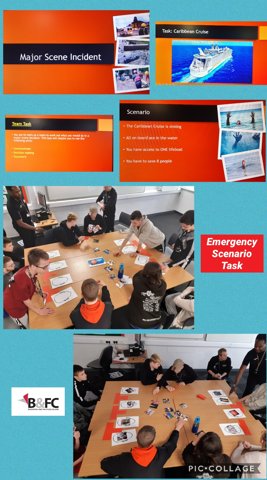 The public Services students looked at a hypothetical emergency scenario situation. Onboard a sinking cruise ship with only 1 lifeboat the students had to work together displaying teamwork, communication and decision making to decide which 8 people they would save.
KS5 LOTC Communication Teamwork collegelinks publicservices BandFC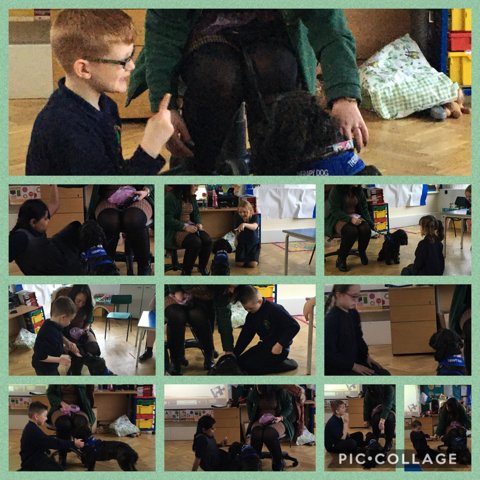 We had a visit from Coco today.We gave different commands to her and if she got it right she had a treat.She knows what "Down," "Sit " and ""Speak" means.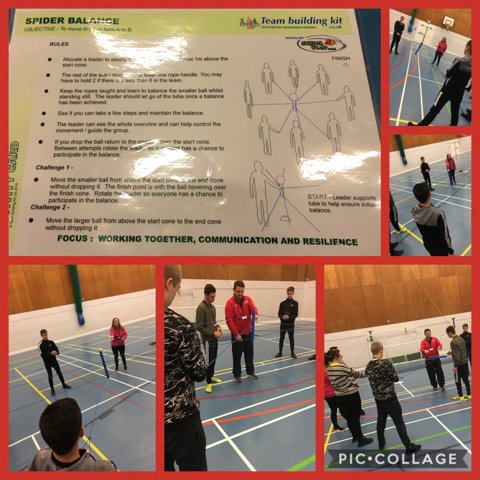 The next activity that Jason introduced to us was spider balance goals was set was to move the bomb from the location without dropping. Even though it was tricky jack as team leader got the team to work together and be confident. Great work
KS5 Sixth Form targets Communication Teamwork leadership publicservices BandFC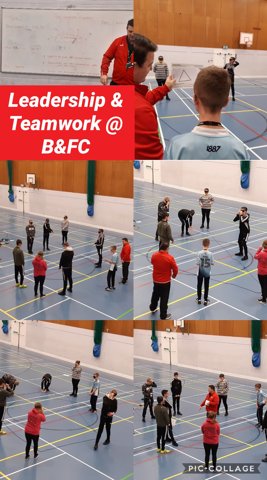 The Public Services students completed tasks targeted at improving their teamwork, leadership and communication skills. The first task "Blind Shapes" involved the pupils being blindfolded and holding onto a large rope loop and being directed by the team leader to make different shapes with the…
KS5 LOTC Sixth Form Communication Teamwork leadership collegelinks publicservices BandFC