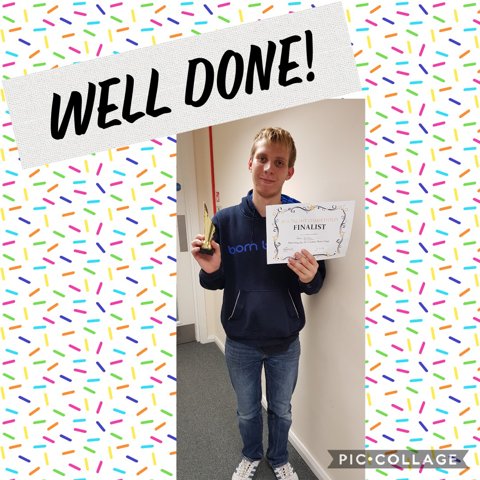 A big well done to Reece, who was a winner at PCA's Got Talent this afternoon. He won the sixth from category, with an amazing rap he made up himself, with a great beat that got everybody moving. He blew us away with his confidence on stage.
Great performance!
Category: Sixth Form
Performing Arts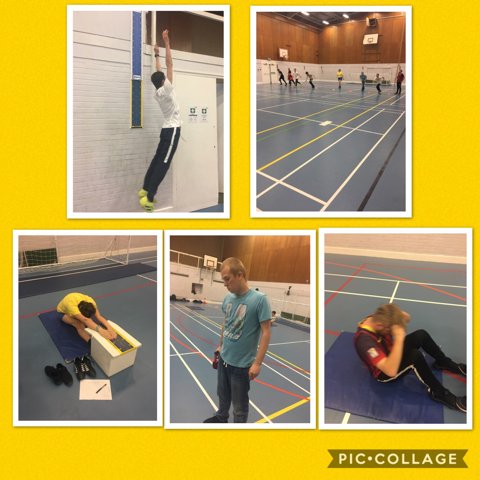 Another great afternoon with public services in BFC doing fitness test. Well done Philip with doing 38 sits ups in 1 minute
Category: Sixth Form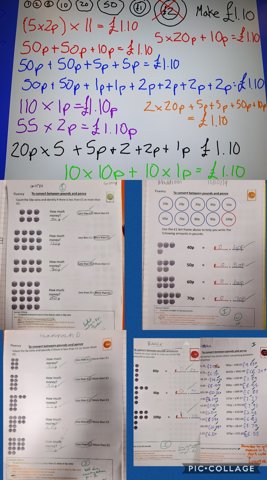 Starter Challenge of making £1.10 using a variety of coin denominations in as many ways as possible.
This was followed by Chilli Challenge worksheets counting amounts in 5 and 10 pence coins and a Superhot worksheet converting values in pence into a value in pounds.
Category: Sixth Form
KS5
Maths mastery
Functional maths
WSFC
Money management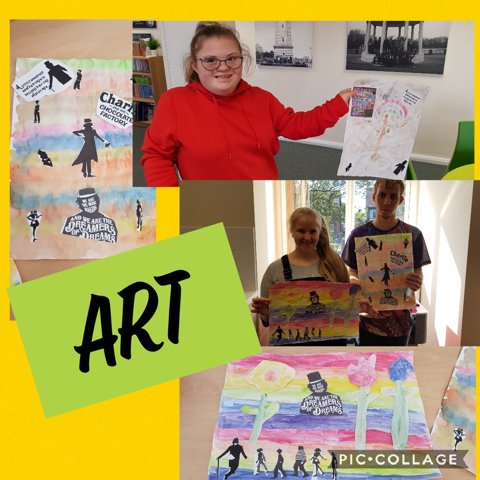 Sixth form Art students have been using water colours to create colourful backgrounds, then sticking on silhouettes from the book Charlie and the Chocolate Factory. They look amazing! Well done everyone!
Category: Sixth Form
KS5
Art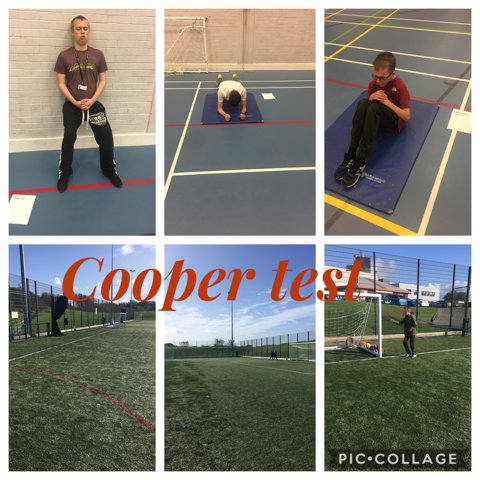 Public services took part in a Cooper test running/walking around for 12 minutes 2.5miles without stopping. Robert did a fantastic 8 laps without stopping.
Category: Sixth Form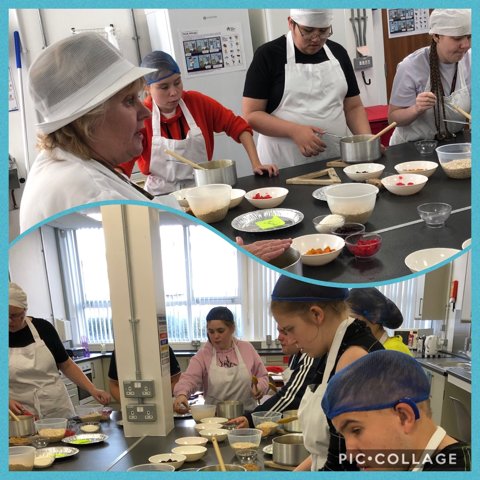 Today the Sixth Form Catering group are making Flapjacks. We have measured a lot of ingredients today! Working in pairs we are also developing our teamwork. Fantastic I can't wait to see the end result!
Category: Sixth Form
Blackpool and The Fylde College
Catering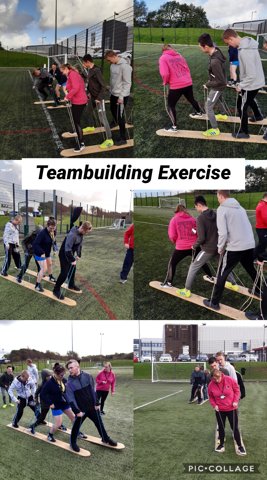 Pupils on the Public Services course split into two groups and in their groups picked a team leader after discussing what makes a good team leader.
Pupils went outside onto the football pitches and competed in a team race moving in unison on large wooden "skis".
Category: Sixth Form
KS5
LOTC
Blackpool and The Fylde College
Sixth Form
College Links
Teamwork
Public Services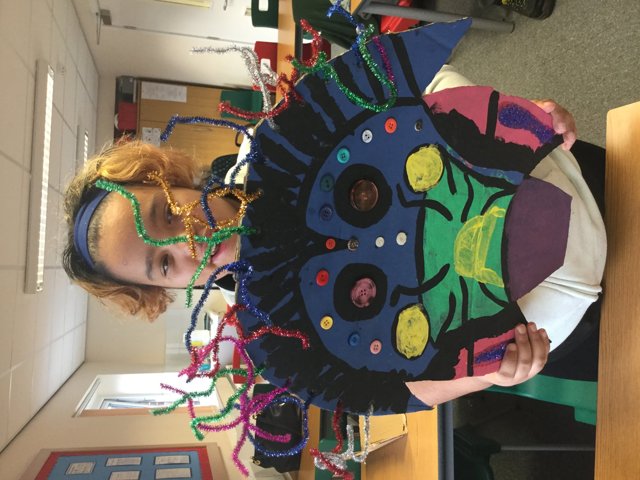 Jasmine has created an amazing African Art mask. Using mixed media, paint, cardboard and collage Jasmine has really enjoyed making her mask over the last five weeks and has worked very hard. Well done!
Category: Sixth Form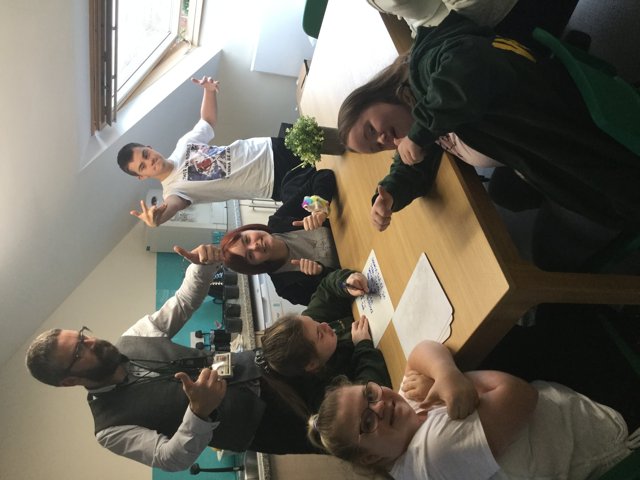 Today the ASDAN cafe is open! Cameron and Nat are making the orders whilst Sara and Danielle are taking the orders. Everyone else is working out the price. It's a top team effort.
Category: Sixth Form
maths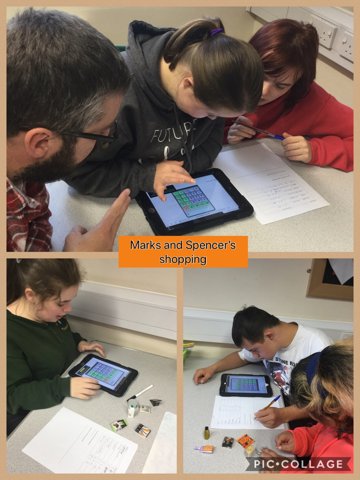 Today we have used the Marks and Spencer website to find our groceries. We have found a range of products and found how much each item will cost then added up our list.
Molly and Jade had the most expensive items with Jasmine and Nat spending the least amount.
Category: Sixth Form
Functional maths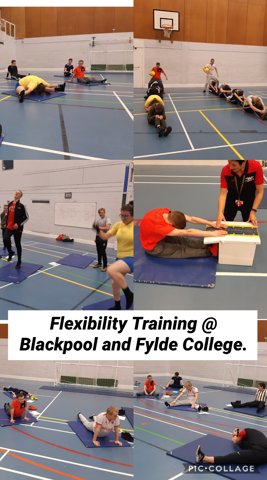 This afternoon pupils on the Public Services course were involved in flexibility training to improve their scores in the "Sit and Reach" test and generally increase their flexibility.
Category: Sixth Form
KS5
LOTC
Blackpool and The Fylde College
College Links
Public Services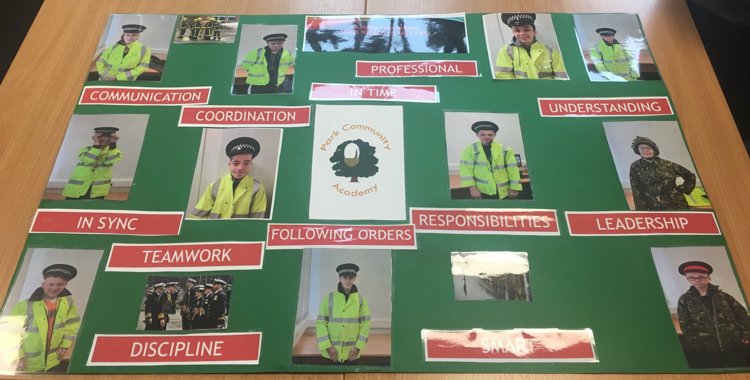 This morning in public services pupils have worked in a group to create a poster all about the passing out parade. By adding skills and pictures of them dressed in professional uniforms looking very smart.
Category: Sixth Form