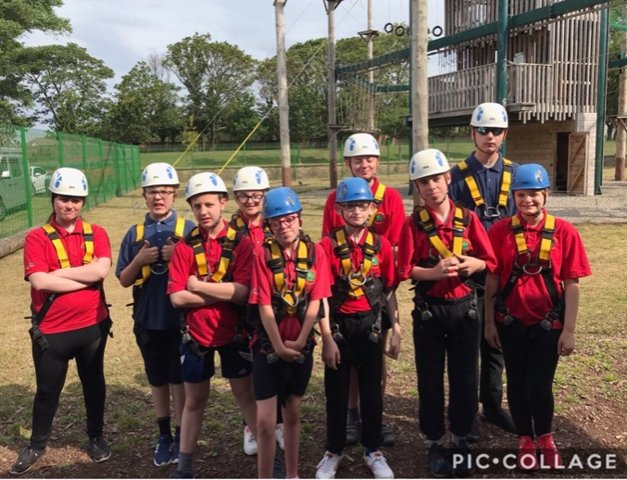 Tiffany had a fantastic day at the high rope centre today at Stanley Park for her rewards day!
Category: 4W 2018-19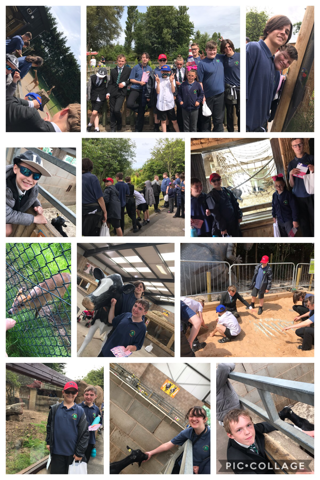 Jack had great fun being an architect.
Category: 4W 2018-19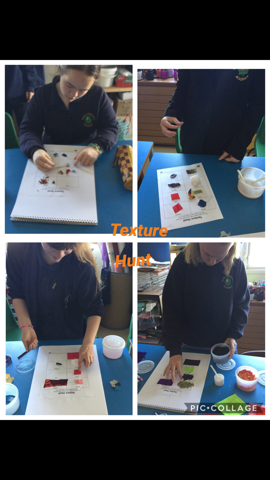 In Art today we had a textures hunt of various materials.
Category: 4W 2018-19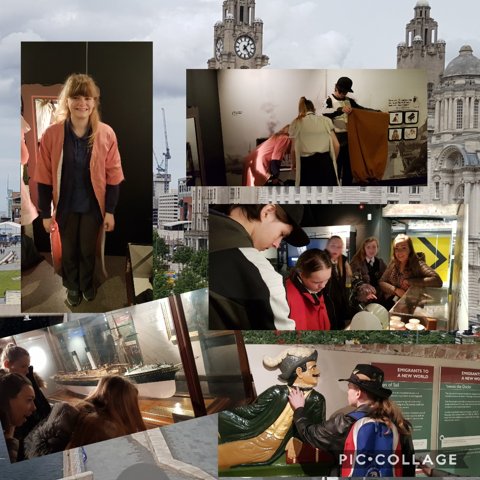 4W had an amazing time at the Maritime museum and the museum of Liverpool as part of their Travel and Tourism unit.
Category: 4W 2018-19
Learning outside the classroom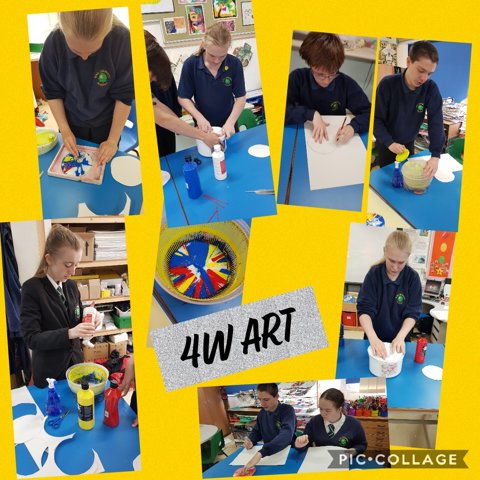 4W have been trying new techniques in Art this week. We have been using salad mixers to spin the paint, creating beautiful patterns!
Well done 4W!
Category: 4W 2018-19
Art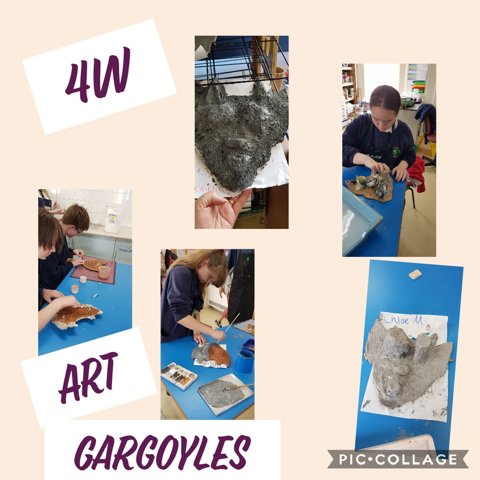 4W have been making 3d Gargoyles. 4w have used sand to give their Gargoyles a stone effect.
Well done guy's they look fab.
Category: 4W 2018-19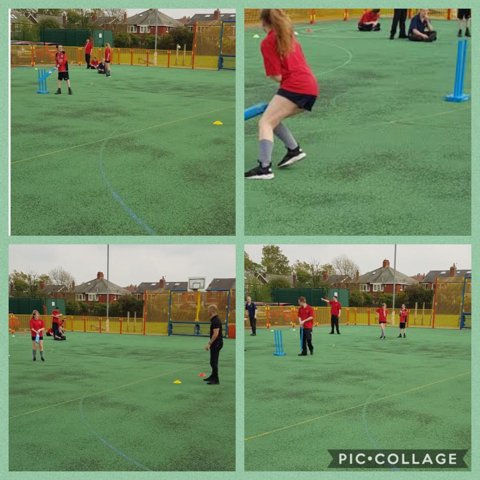 Today in P.E 4w have been learning and practicing how to play cricket following instructions and working as a team.
Category: 4W 2018-19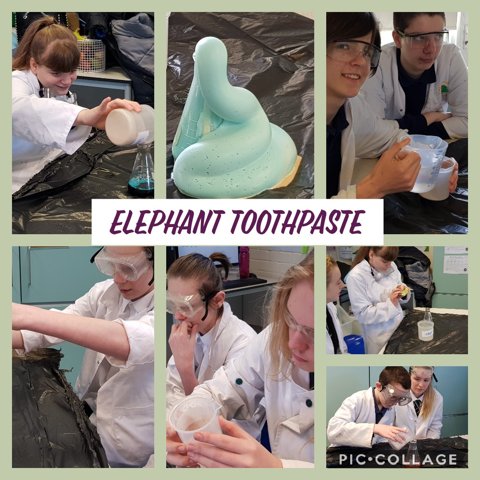 4W experimented with household products to create a chemical reaction resulting in a fabulous coloured foam. The experiment is called elephants toothpast as it oozes out of the test beaker like toothpaste from a tube. We all enjoyed watching each others and comparing reactions.
Well done…
Category: 4W 2018-19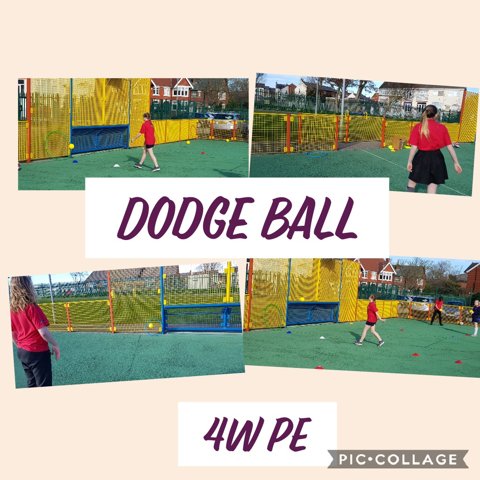 4W practiced their ball skills and then followed the rules to play a few games of dodge ball. They were all fab showing showing off their ball and dodging skills, great team work everyone.
Category: 4W 2018-19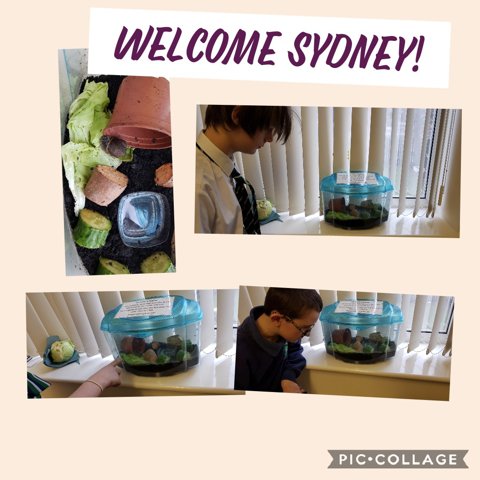 4W welcomed a new friend into our class this afternoon. Meet Sydney the giant African snail. We will be taking care of him in class, keeping his home clean, feeding and giving him water. The pupils are very excited to have him in our class.
Category: 4W 2018-19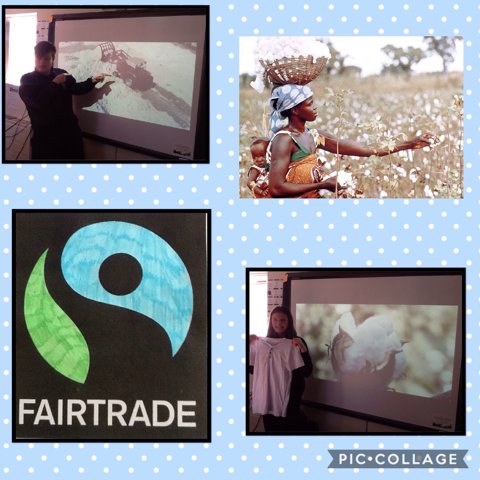 Key stage 4 have been looking into the production of cotton T-shirts. They have looked at the process of turning cotton into items of clothing, how much the farmers are paid for the cotton & how much the clothes are sold for. Do you the farmers are paid a fair price?
Category: 4W 2018-19
KS4
Fair trade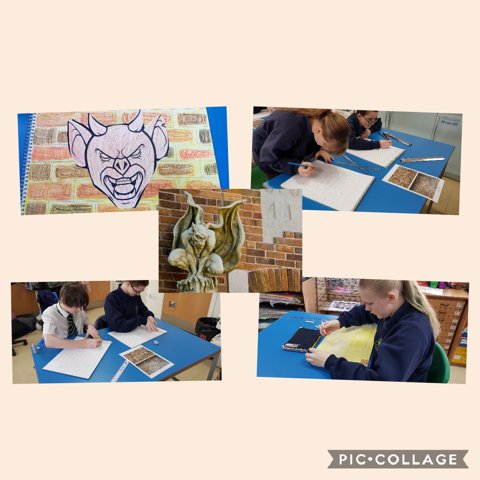 4W have carried on with their Gargoyles project this week, creating old walls where you could find Gargoyles. The pupils have been using crayons to blend colours together to create an old brick effect.
Great work!
Category: 4W 2018-19