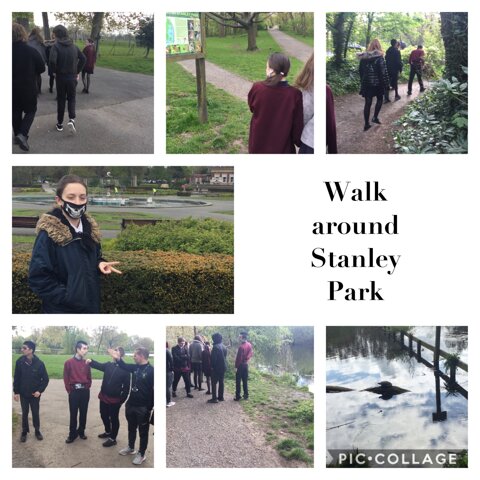 Today for our PE Lesson we went on a walk around Stanley Park, it was great to get out into the fresh air to start our Monday off.
Category: 4TJ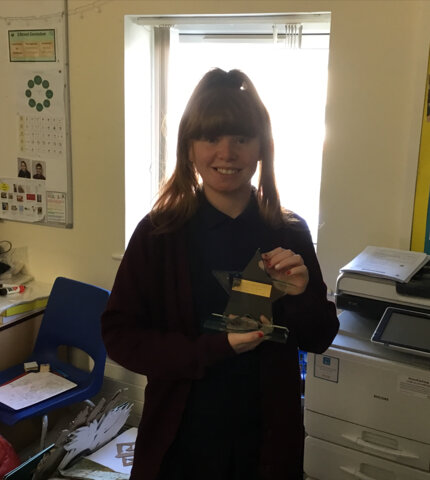 Big congratulations to Katie on winning your "you rock" award, superb job!
Category: 4TJ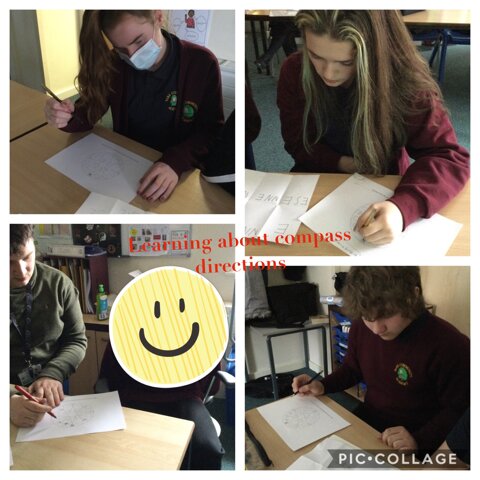 In our D of E lesson we learned about compass directions, by the end of the lesson we were able to fill in a 16 point compass.
Category: 4TJ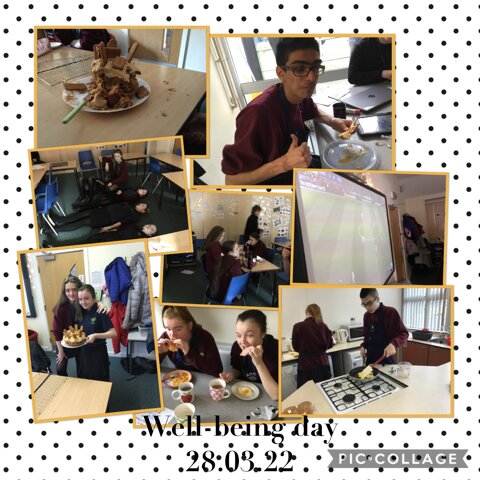 4TJ had a great well-being day!

we spent the morning making a cooked breakfast before some spa treatment, hair care and a few games of FIFA in the afternoon, as well as making a delicious Biscoff cake to eat during the afternoon.
Category: 4TJ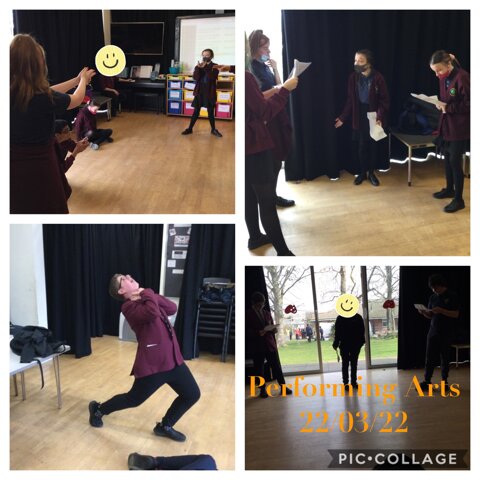 We had a really fun Performing Arts lesson, our warm up games were splat and wink murder (featuring very dramatic deaths) before working on our scenes for our performance of 'DNA'
Category: 4TJ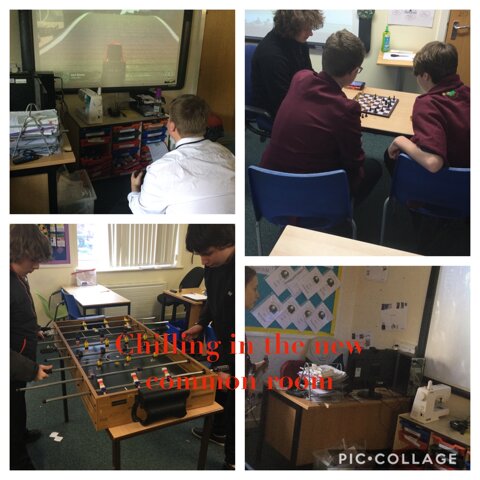 Year 11 have been enjoying spending lunch times in the brand new Year 11 common room, they played table football, jenga , chess and a PlayStation.
The common room is open every lunch time (except Thursdays) to all Y11 students.
Category: 4TJ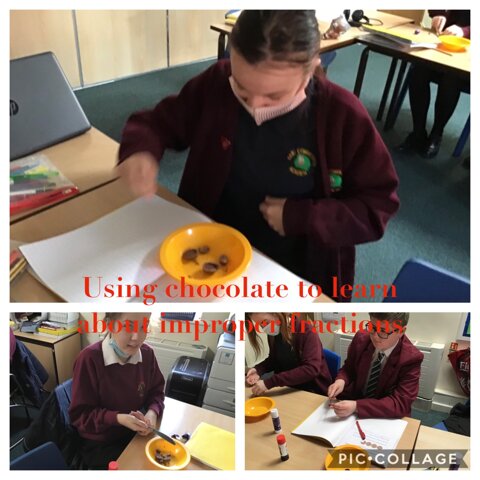 In maths this week we've been working on improper fractions and mixed numbers, we liked having a visual aid to help us, so we used chocolate eggs (and ate them afterwards)
Category: 4TJ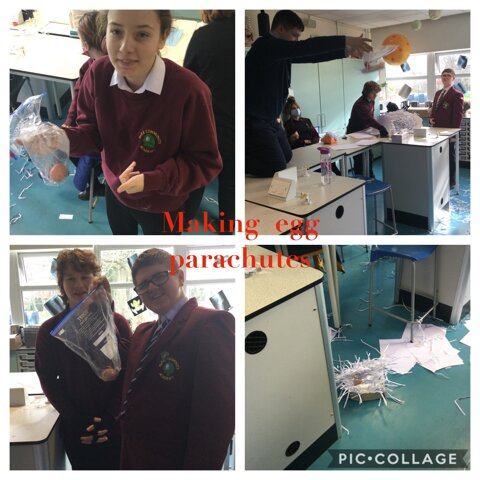 4TJ had an eggcellent lesson making egg parachutes in Science this week.
Some of the parachutes were eggsquisite and we had a cracking time.
Category: 4TJ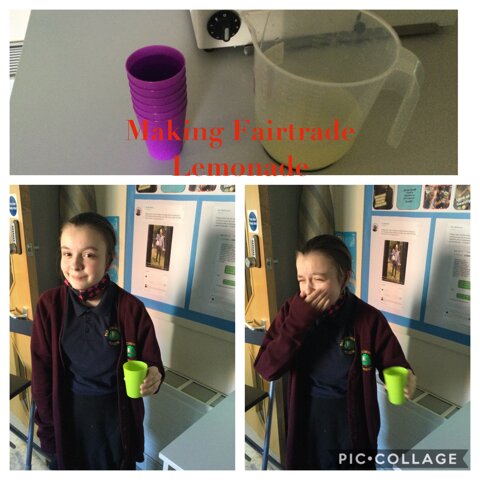 In our first Science lesson with Mrs. Irving we made our own lemonade, it tasted a bit sour for most of us!
Category: 4TJ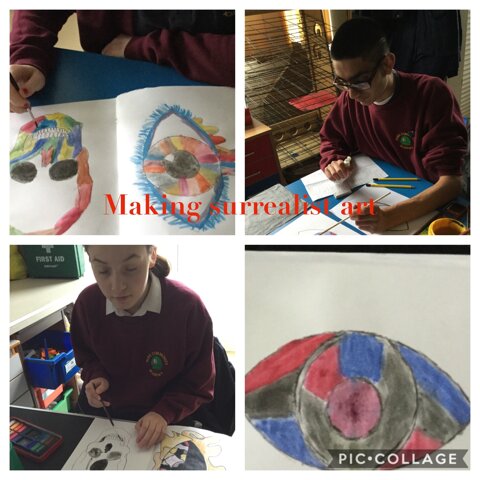 4TJ were using watercolour paint in Art to experiment with lots of surreal ideas for their portrait project
Category: 4TJ
We had a great time during our college visits yesterday, including a visit to fusion for some free time at gateway campus.
Category: 4TJ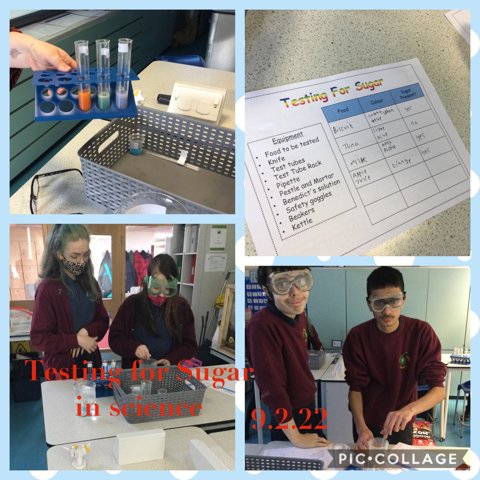 Today in Science we tested different foods using a solution to see if they contained sugar.
Category: 4TJ