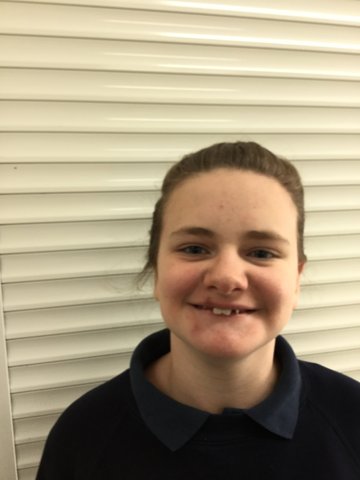 Well done Ellie. You are 4H Star of the week this week for your fabulous handwriting you produced at home this week. Well done!
Category: 4H 2020-21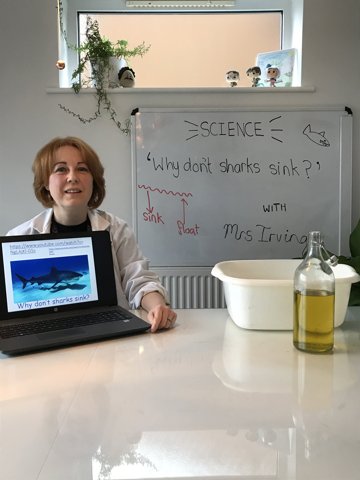 The Science Department have made their own TV studio and have uploaded lots of live lessons into your Google Classroom folders. Here is Mrs Irving making a film which asks the important question 'Why don't sharks sink?' There is a practical demonstration using simple home equipment and suggestions…
Category: 4H 2020-21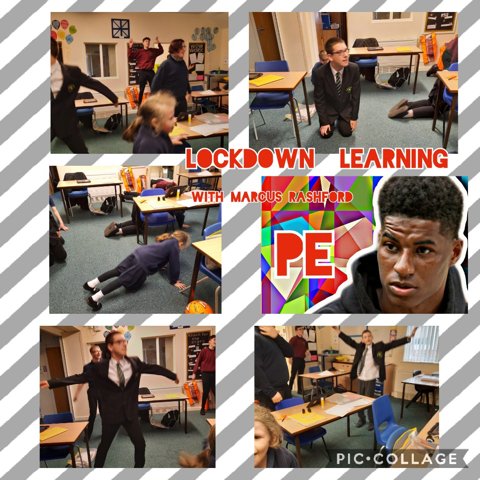 Today we have been doing a quick warm up stretch session with Manchester United and England footballer Marcus Rashford. Everyone got involved and really enjoyed Marcus' PE lesson!
Category: 4H 2020-21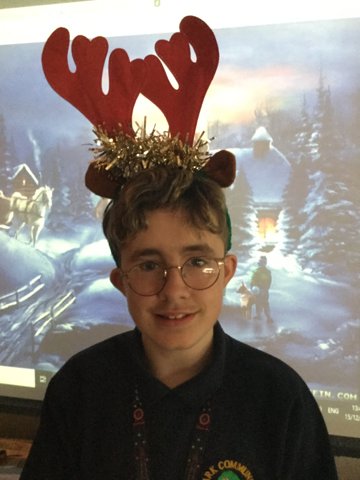 Well done Kamron. You are 4H's final Star of the week of 2020. For making some really grown-up and mature decisions. Have a great Christmas!
Category: 4H 2020-21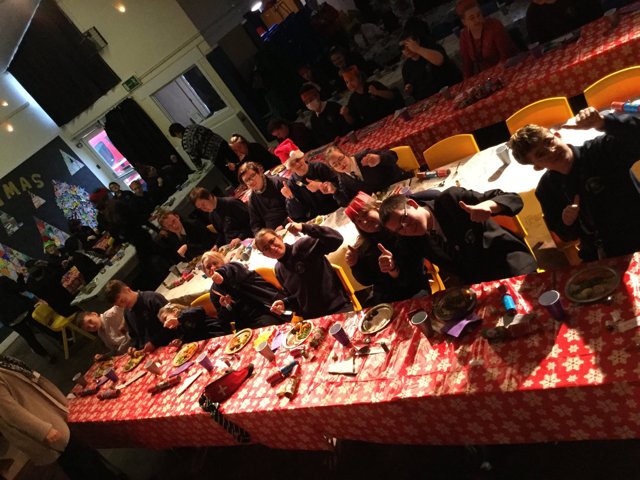 Thumbs up from everybody at lunchtime today as we all enjoyed a delicious Christmas dinner.
Category: 4H 2020-21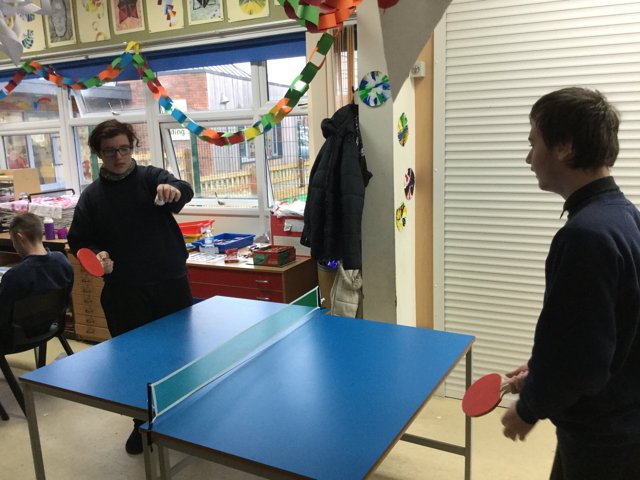 After our Christmas dinner 4H enjoyed a little bit of fun in the classroom playing table tennis this afternoon. Scott and Adrian both excelled themselves.
Category: 4H 2020-21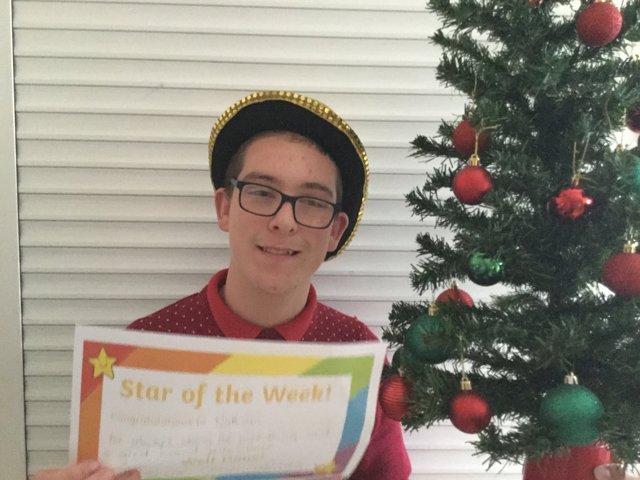 Well done Nathan. A well-deserved Star of the Week. Not only for always getting it right, working hard and being a great role model to others, but treating us all this morning to those fabulous musical performances in class.
Category: 4H 2020-21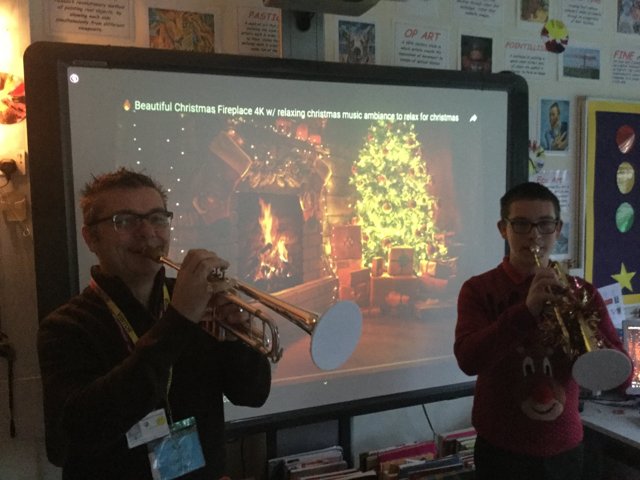 We were all treated to a fabulous performance this morning by Nathan who played two beautiful Christmas carols in class. 'Rudolph the Rednose reindeer' and Let it snow' Fabulous Nathan. Well done
Category: 4H 2020-21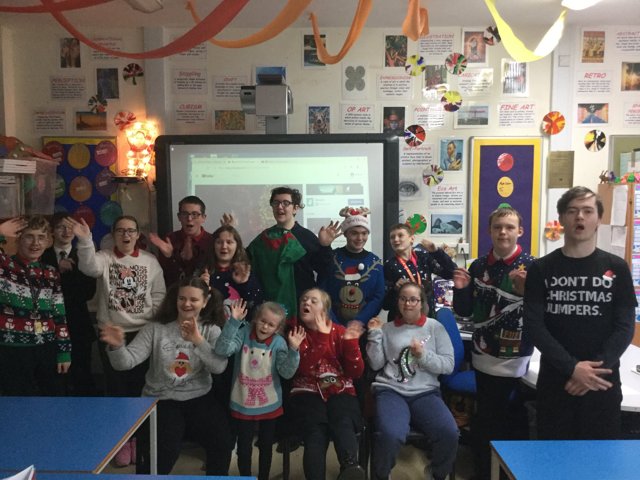 We're starting to get into the Christmas mood now. Christmas Jumper Day is here and 4H have dressed to impress! Great effort everyone!
Category: 4H 2020-21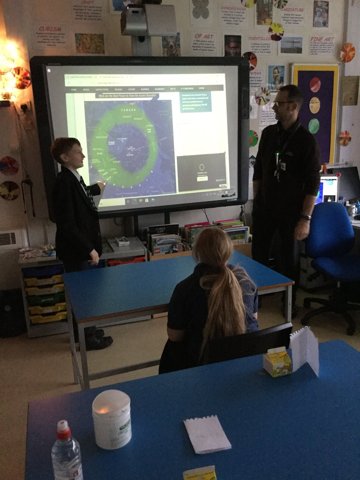 After watching Newsround this morning, 4H discussed the amazing 'Northern lights' Aaron successfully pointed out to the rest of the class where Norway was on the map which is a really good place to go and see them. The learning was based upon social relationships from their Entry Level PSD…
Category: 4H 2020-21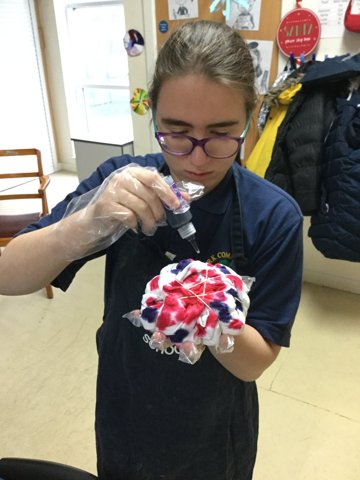 Looking full of concentration, Gabriella learnt how to create a Tie-Dye textiles t-shirt today. She is studying her Entry Level Art qualification this year, and has made a great start to her project so far. Keep it up.
Category: 4H 2020-21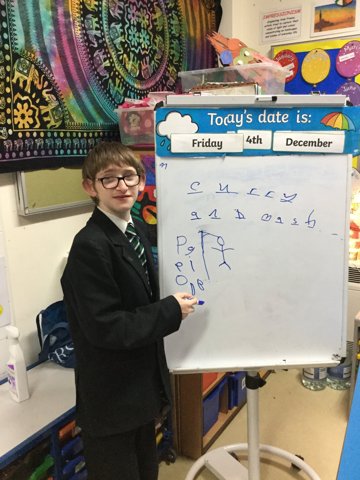 Good fun had by all in our Fun Friday activities. Jamie really enjoyed taking the lead in our game of hangman. Using a theme of favourite meals none us could work out what Jamie's was - until he won and we lost! Curry and Mash anyone?
Category: 4H 2020-21