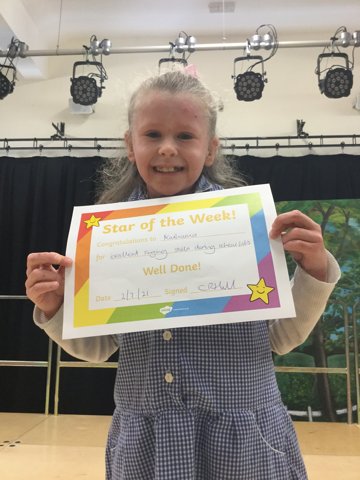 Well done Kasharna. Star of the week for your excellent singing during our musical performance.
Category: 4H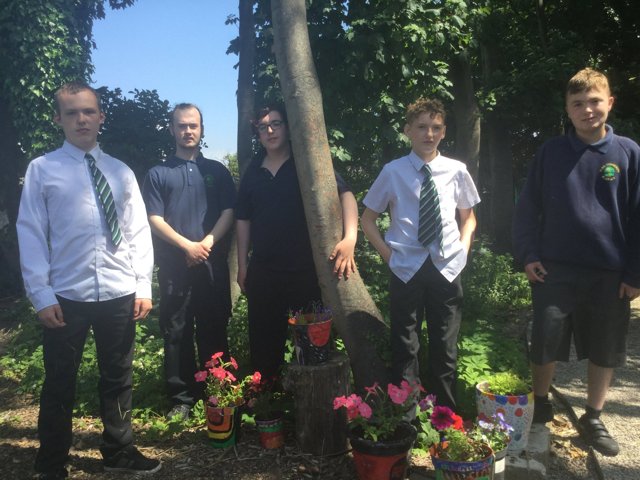 4H pupils showed their 'Green finger skills' by planting flowers in their painted flower pot designs today. Creating their own design to decorate a plant pot, pupils then finished their work by taking their work into the Forest, and putting them on display in the secondary walkway. Well done…
Category: 4H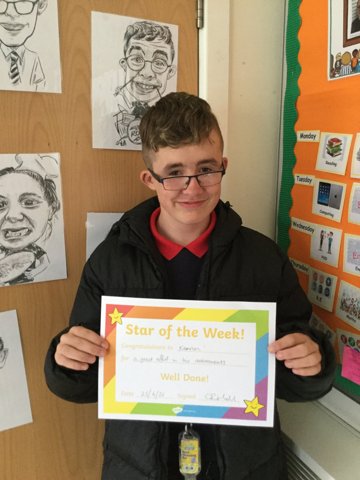 Well done Kamron. You have won a very deserved Star of the Week for your efforts in your assessments this week.
Category: 4H
Well done Scott. You asked some great questions during our Careers lessons earlier this week! Star of the week for you!
Category: 4H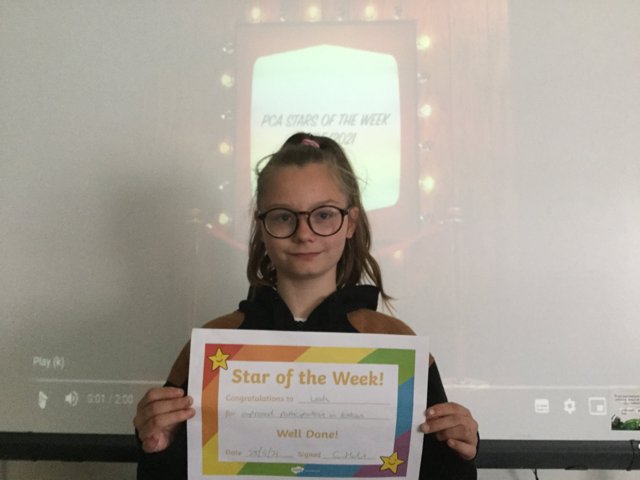 Well done Leah. You are 4H Star this week. For improved participation in lessons. Keep it up!
Category: 4H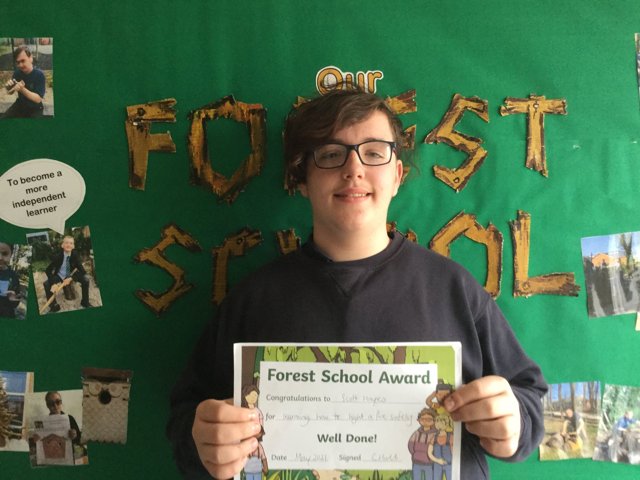 Scott was presented with a certificate today for successfully learning how to light a camp fire during outdoor learning day. Mmmm....tasty marshmallows!!!!
Category: 4H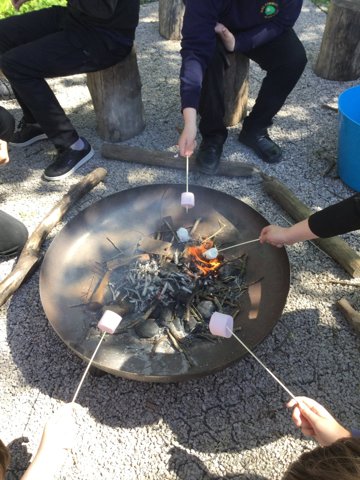 To help the school celebrate National Outdoor Learning this week, Scott took part in a special fire pit event in the Forest. He learnt how to safely light and create a fire to toast marshmallows creating a delicious s'more with chocolate biscuits. Mmmm....delicious Scott!
Category: 4H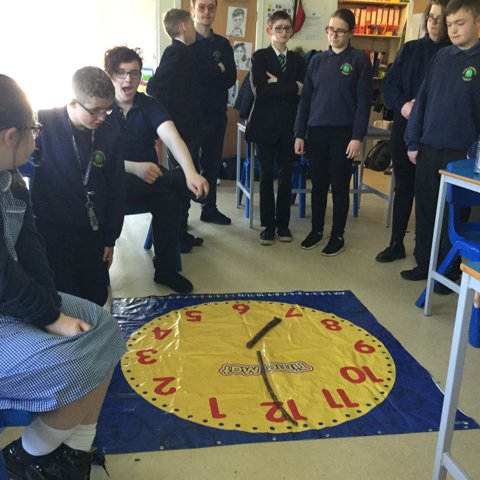 This morning, 4H used the giant clock to help them work-out different times of the day. Working together pupils listened to each other to follow teacher instructions, and set the hands to the right time.
Category: 4H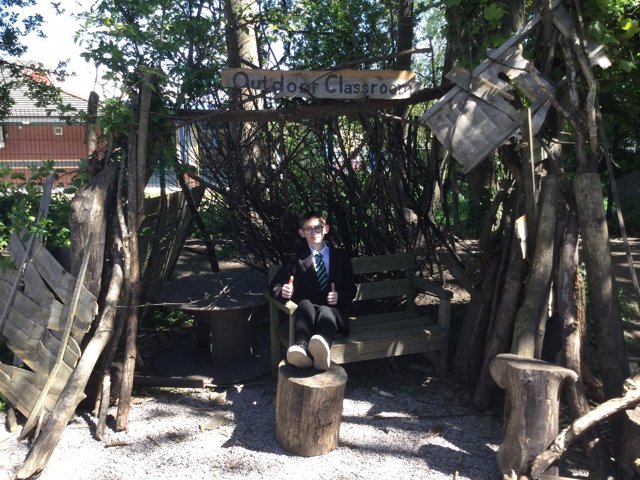 After helping Mr Hull set-up the outdoor learning area for an afternoon Forest School activity, Jamie took a well-earned rest by relaxing in the den he helped make earlier! Take it easy Jamie!
Category: 4H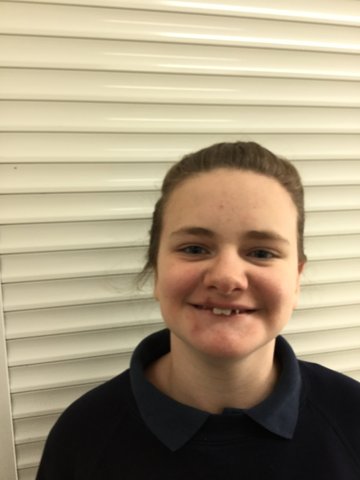 Well done Ellie. You are deserving of 4H star this week for being especially helpful at home to Mum. Keep it up!
Category: 4H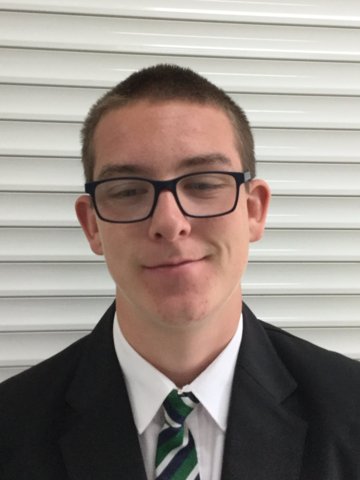 Well done Nathan. A star this week for helping Ellie with her work in lessons. Keep it up!

Category: 4H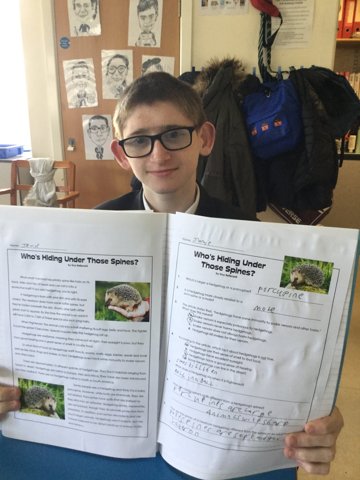 During Hedgehog awareness well, 4H enjoyed a fascinating learning experience finding out all about their habits, habitats and what we can do to help protect them. Great work everyone.
Category: 4H