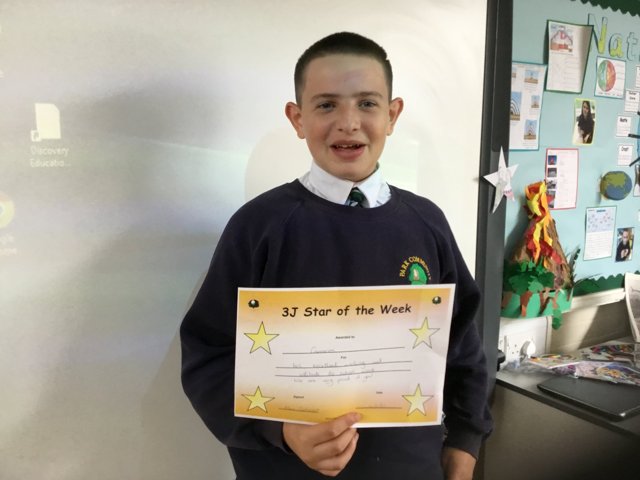 Cameron is our star of the week for his excellent piece of writing this week. Well done Cameron!
Category: 3J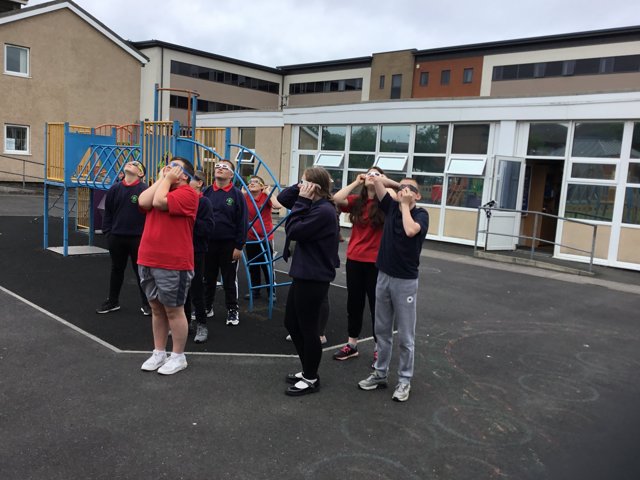 We put on special glasses to try and see the eclipse. Unfortunately it was so cloudy we couldn't see anything.
Category: 3J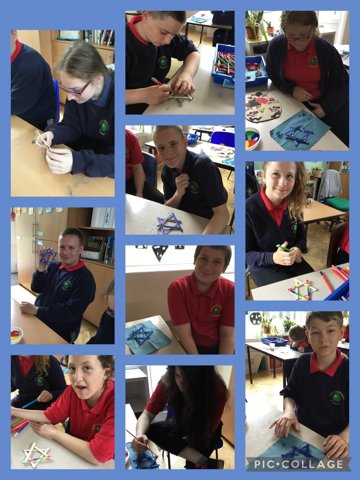 In art we made and decorated Star of David's.
Category: 3J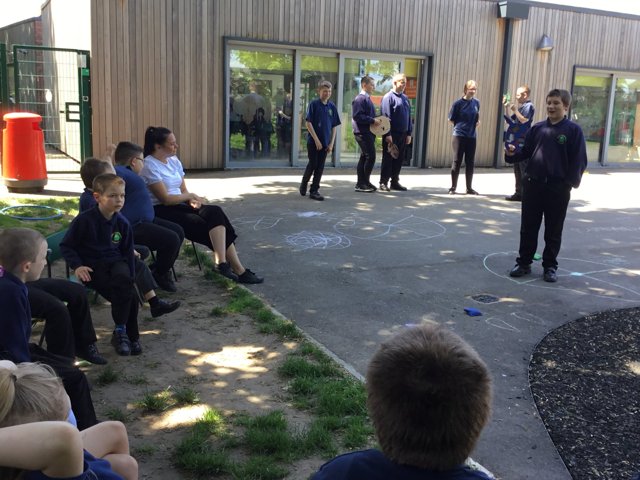 This afternoon 3J showed 2B the wonderful masks they have made in their arts award lessons. They explained what they had done and how other people could make their own.
Category: 3J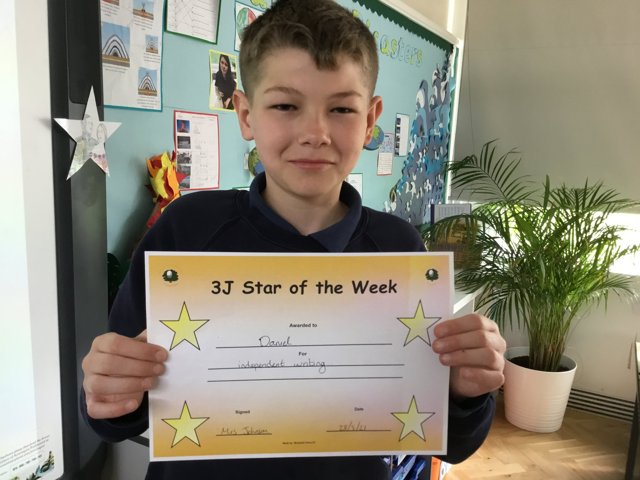 Daniel completed some great independent writing this week which is why we made him our star. Well done Daniel.
Category: 3J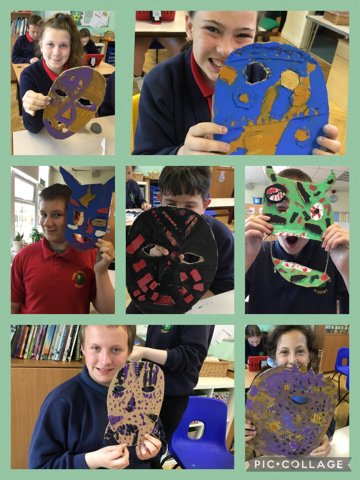 In arts award we painted the masks we designed and made. Don't they look great!
Category: 3J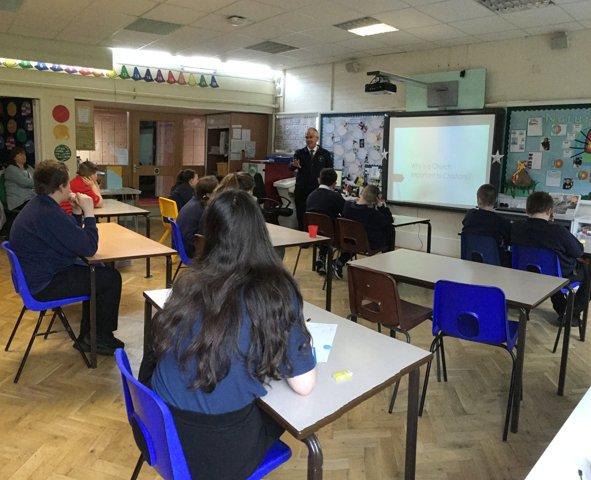 Mr Bradford came to speak to 3J about why he visits church each week. This has helped us complete our Entry Level work so thank you Mr Bradford.
Category: 3J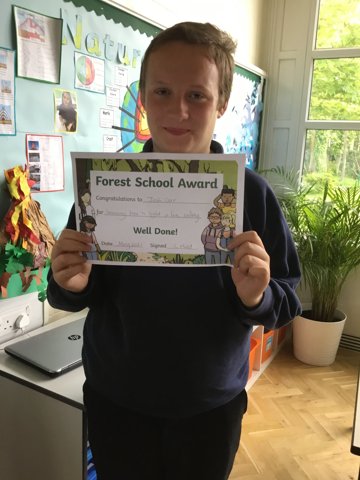 Josh spent an afternoon with Mr Hull in the forest school and worked so hard he was given this award. Well done Josh.
Category: 3J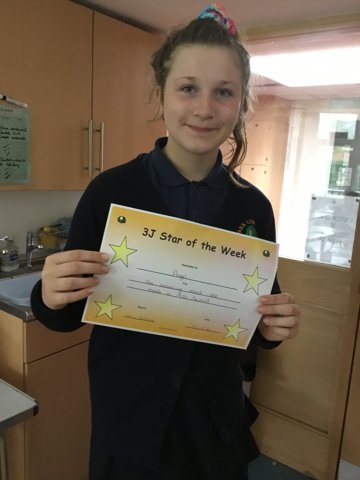 Angel completed some amazing work during our arts award lesson and is our star of the week.
well done Angel!
Category: 3J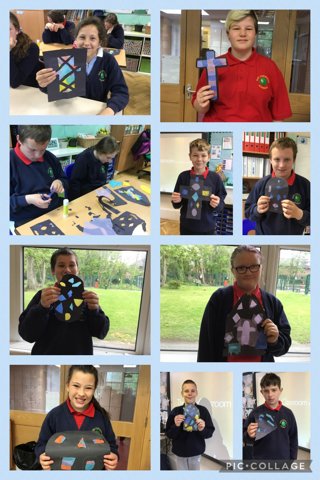 In RE we have been learning about the features inside a Christian church. Today we made our own stained glass windows.
Category: 3J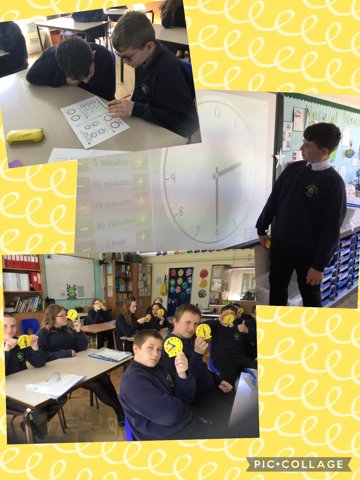 We have been doing lots of work about time this week. We've got brilliant and telling the time to the hour and half past and have been looking at quarter past and quarter to.
Category: 3J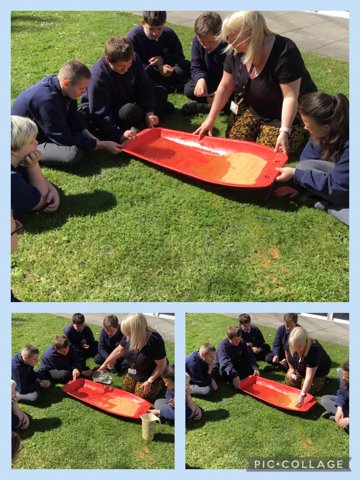 In humanities 3 J have been learning about tsunamis and created their own giant wave model today.
Category: 3J