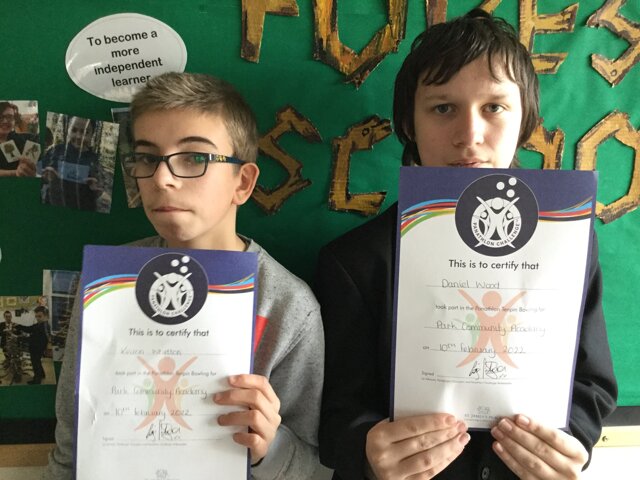 Well done to both Daniel and Keiron for taking part in a successful Ten Pin Bowling Challenge this afternoon representing the school and doing themselves proud with their excellent sportsmanship.
Category: 3H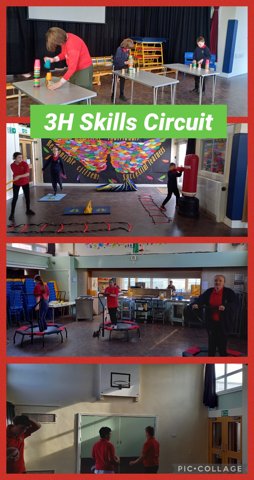 Category: 3H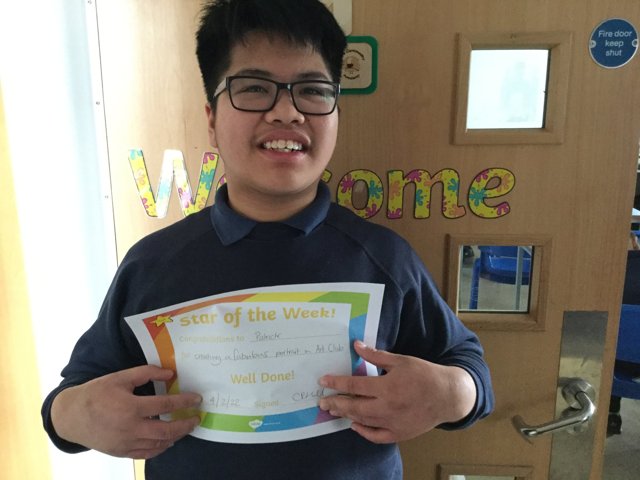 Well done Patrick. What a super portrait you created in Art Club. Our class superstar this week!
Category: 3H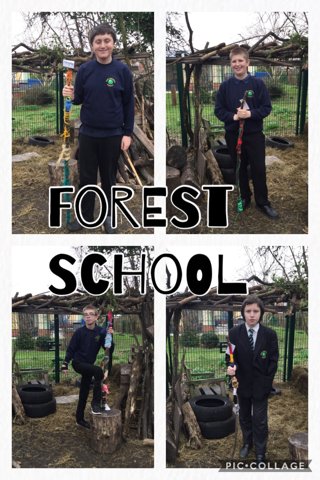 Great work by Matthew, Leo, Keiron and Daniel in Arts Award this afternoon. Pupils finished learning about the purpose and traditions of Journey Sticks, and finished creating their own outside in the Forest School. These ancient skills were first honed by aboriginal tribes and helped them navigate…
Category: 3H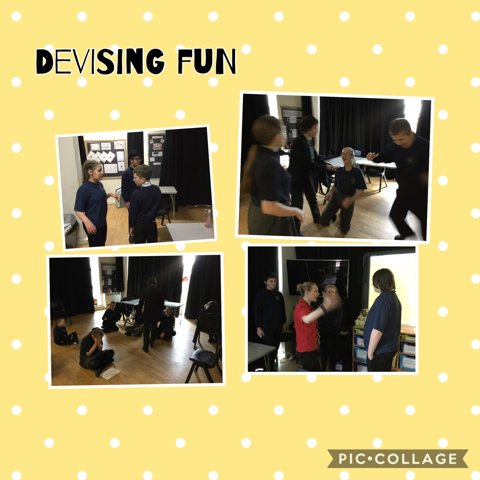 Today in performing arts we have been getting our theatre in education performances on their feet!! We are working in three groups and can't wait to share our performances with the other groups in a few weeks.
Category: 3H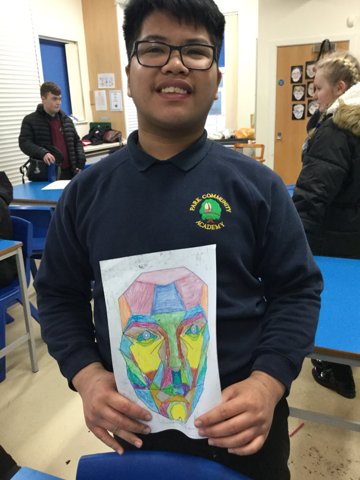 Patrick created this fabulously creative and colourful portrait tonight in Art Club after school. Well done Patrick - what neat colouring skills!
Category: 3H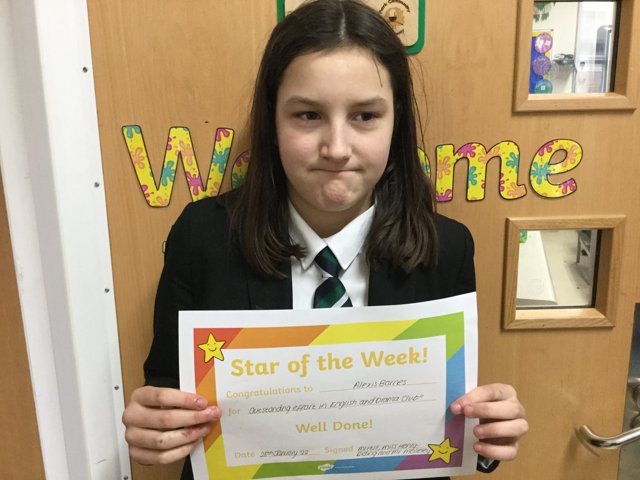 Well done Alexis you are 3H Star of the Week for your outstanding effort in English and Drama this week. Keep it up!
Category: 3H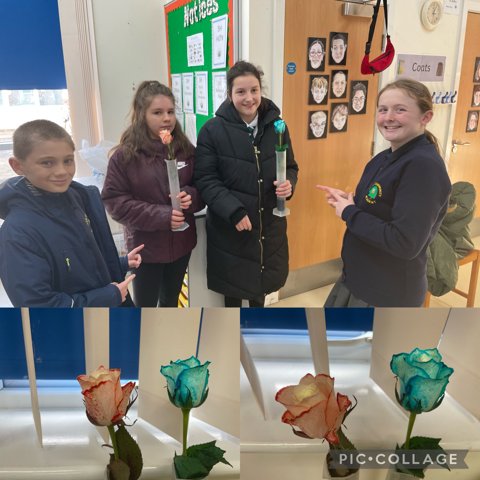 In science we are learning all about plants and this week we talked about all the secret tubes that help the plant take in all the water & nutrients. We put two different coloured dyes in the water and waited for two days for the roses to change colour, we were all so amazed at the results!! Well…
Category: 3H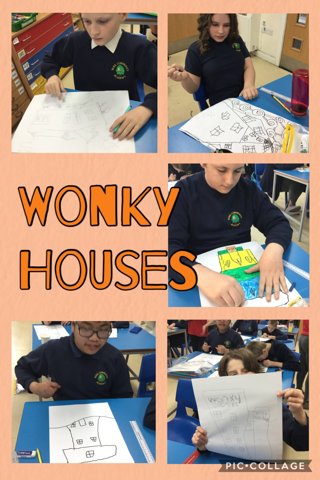 In Art this week, 3H learnt all about the work of Austrian artist and architect Friedensreich Hundertwasser. His 'wonky house' designs gave everybody plenty of ideas to create their own colourful and creative designs.
Category: 3H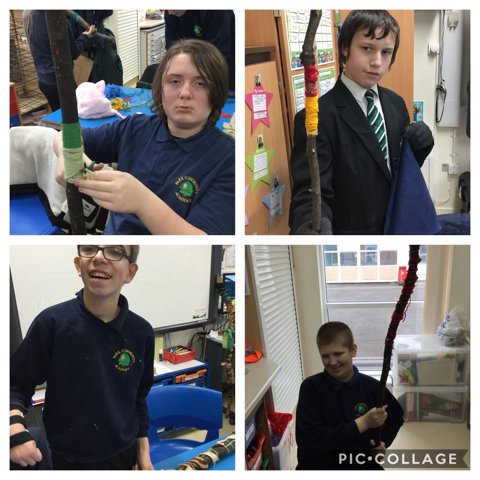 Brady, Kieron, Leo and Daniel learnt about Aboriginal Journey sticks during their Arts Award lesson today. Everybody learnt how to weave and tie knots attaching wool, string and different fabrics to create their own unique design. Pupils will be taking them for their own' walkabout trip' in nature…
Category: 3H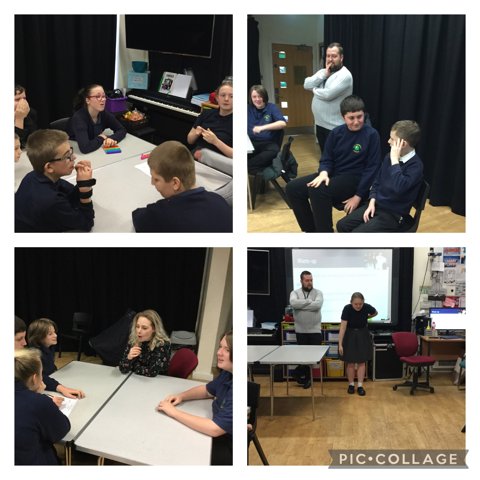 In Performing Arts today we played a very challenging but fun improvisation game! Then we sat down in our groups and discussed/planned our theatre in education performance piece. Well done 3H for a super focused lesson!
Category: 3H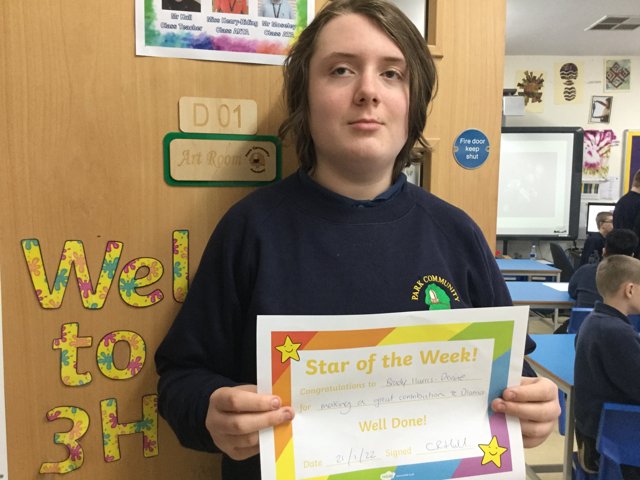 Well done Brady. Your first star of the Week this year. For your enthusiastic efforts during Music and Drama this week. Keep it up!!
Category: 3H