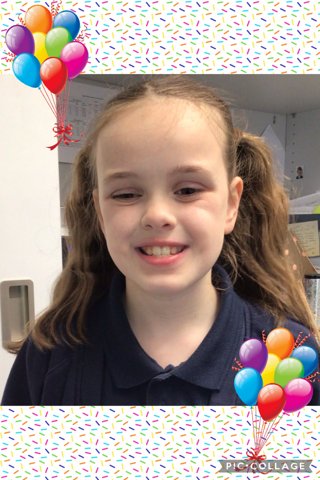 Happy 10th Birthday Miley, we hope you have a wonderful day from all of your friends in 2M.
Category: 2M
We headed over to 2C today, to watch their arts award assembly. In KS2, we learn about different types of art in Arts Award. When we are in year 6, this will go towards the Explore award. We will have to do an assembly on our favourite artists and what we enjoyed most over the year.
Category: 2M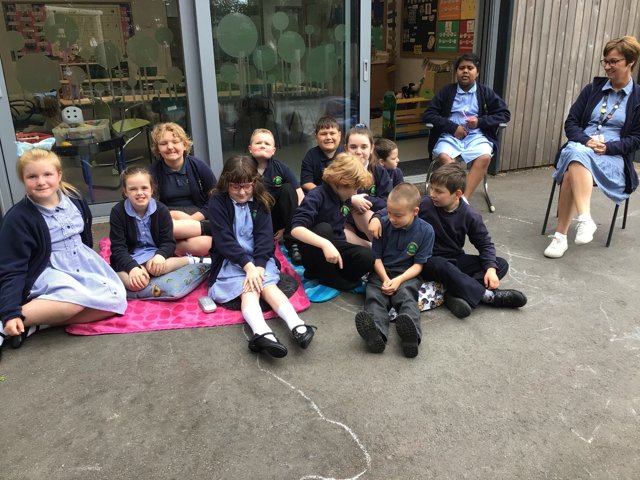 As the weather was so lovely, we decided to have a story outside on cushions and blankets. In art we are learning about puppets so we read Pinocchio to suit our art topic!
Category: 2M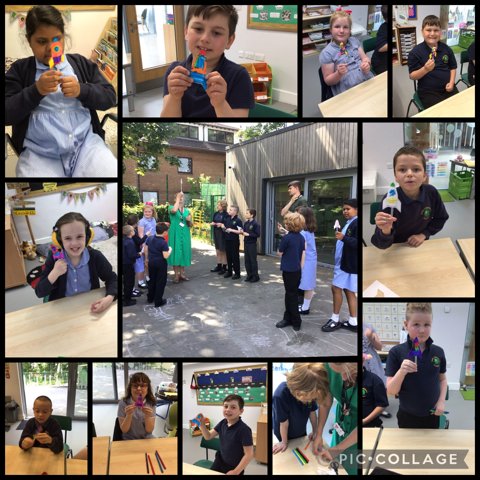 In science, we have learnt about space and how rockets are made. We then made our own rocket, seeing how far the rocket would go!
Category: 2M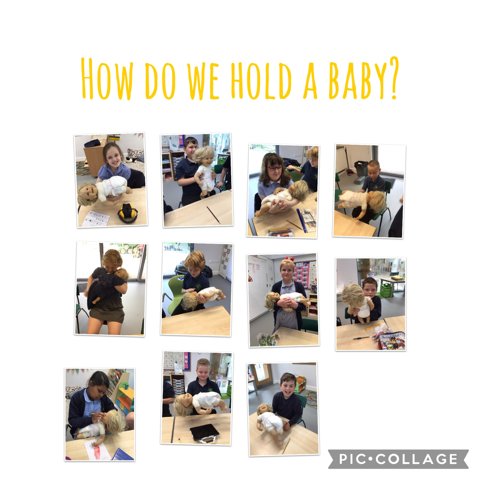 2M helped Miss Ainsworth and taught her how to look after a baby. We all demonstrated the correct way to hold a baby, making sure to support it's head.
Category: 2M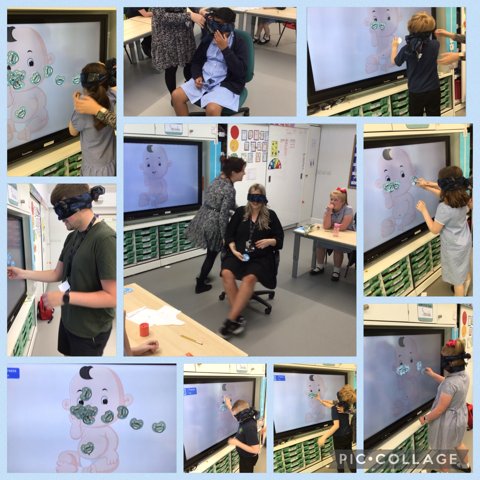 As part of Miss Ainsworth's last day before she goes off to have her baby, 2M had a baby shower for her! We had to spin in a circle blindfolded and then try to put the dummy on the baby. The person closest to the mouth won!
Category: 2M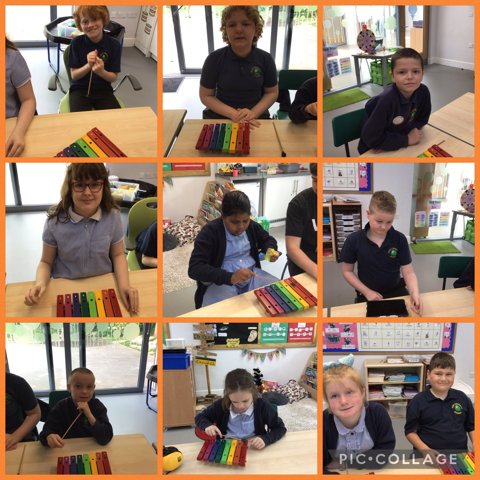 Today we have been learning how to play 'Happy Birthday' on our xylophone's. Today is Joshua's birthday, so we have been practising ready to sing happy birthday before our party this afternoon. Fantastic work 2M.
Category: 2M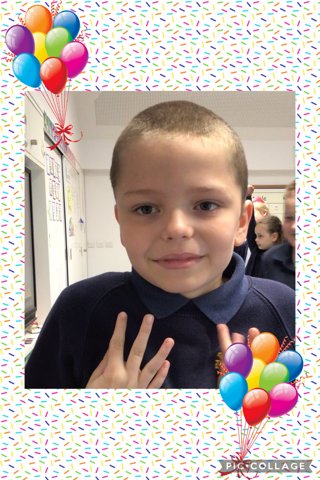 Happy 9th Birthday Joshua, we hope you have a wonderful day from all of your friends in 2M.
Category: 2M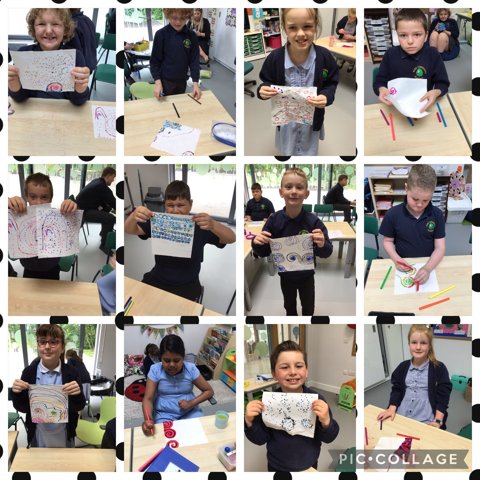 During arts award we have been looking at mandala. Mandala originated in Tibet and is used as a symbolic spiritual tradition to help meditation. It is made up of small circles and dots. Today we have created our own mandala pattern using kitchen roll and 4 different coloured pens. They all look…
Category: 2M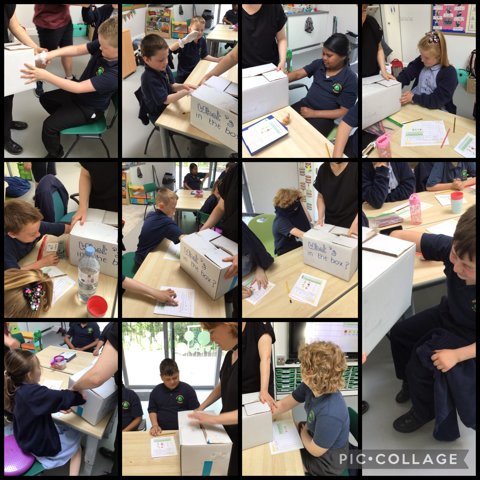 Today in science we have looked at our hands with "touch". We have played the game what's in the box to feel different objects and guess what they could be. We think they did a fantastic job!
Category: 2M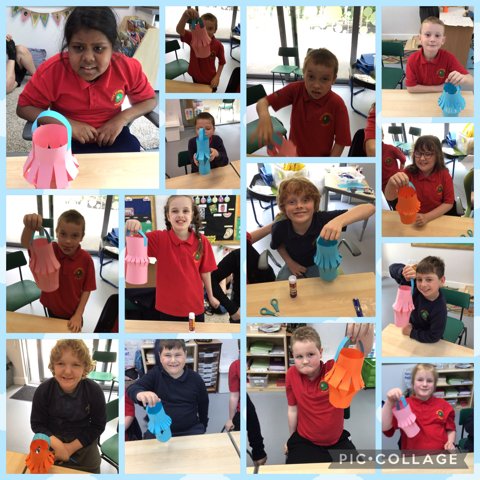 Wesak is the most important of the Buddhist festivals and is celebrated on the full moon in May. Celebrations vary from one country to another. In Thailand and Indonesia, for example, special Wesak lanterns are made of paper and wood. In China, dancing dragons are incorporated into the…
Category: 2M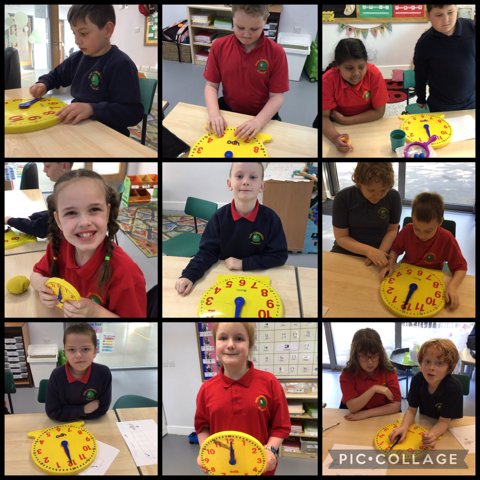 This morning we have been learning all about o'clock and half past. We have used the large dialogue clocks to look at morning, afternoon and bed time; moving the hands of the clock to find the right time.
Category: 2M