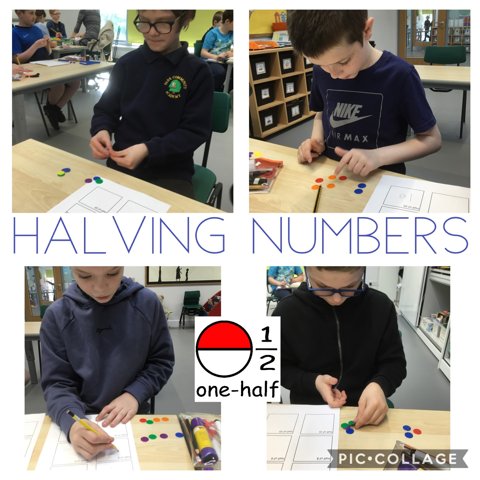 In maths this week we have been looking at half. We have learnt that half is something split into 2 equal pieces or amounts. We have found half of a shape, an amount and now numbers.
Category: 2HY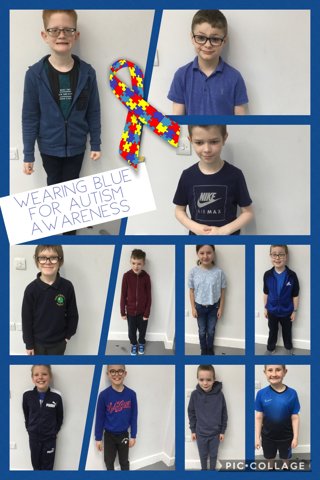 A big thank you to everyone in 2Hy for wearing blue and donating £1 for autism awareness.
Category: 2HY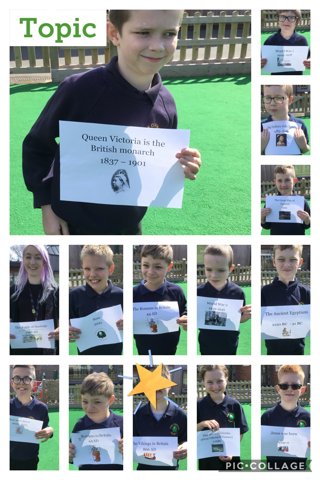 In topic, this term, we are learning about Victorian's and the seaside. Today we put a timeline together to understand where the Victorian's were in history.
Category: 2HY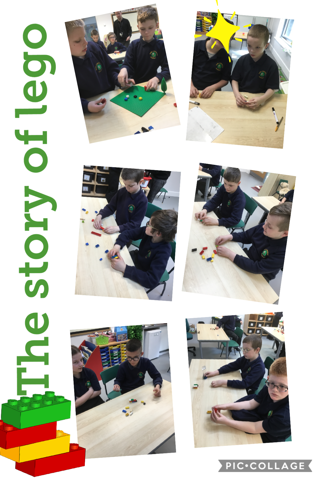 This half term, we will be looking at using lego to create art, in arts award. Today we began by learning all about how lego was invented and then had some time to create some things.
Category: 2HY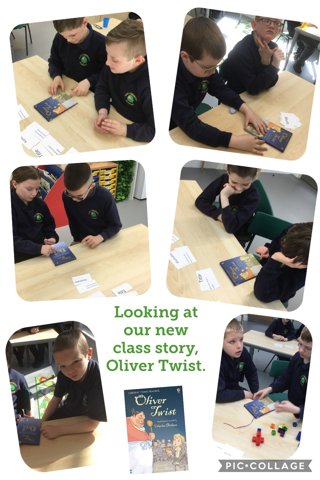 Today, we began to look at our new class story Oliver Twist. We recapped words such as title, blurb, author and illustrator. Then we used the front and back cover to predict who we thought the characters would be, where the story was set and what we thought might happen.
Category: 2HY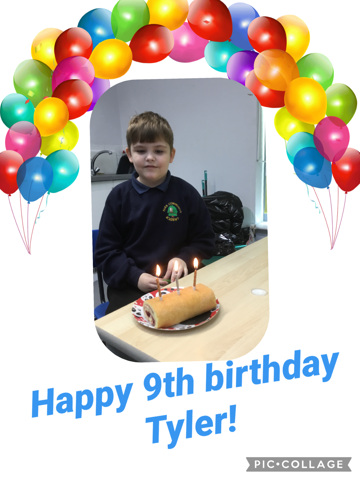 Happy birthday Tyler! We hope you have had a lovely day.
Category: 2HY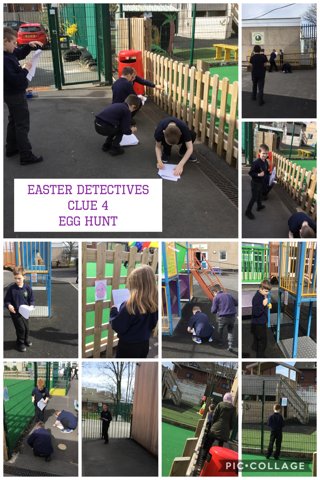 Every day this week, 2Hy have completed an Easter detectives clue. Today we had to search for Easter eggs containing numbers outside and rearrange the words to make a sentence.
Category: 2HY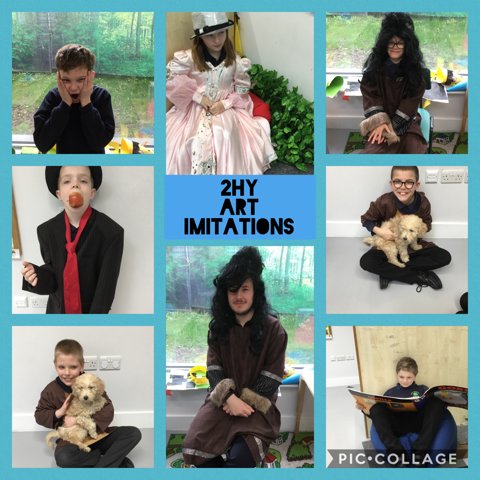 Today we took part in the PCA art challenge, we looked at famous paintings then imitated them. Daisy the new therapy dog and Mr Sagar even got involved!
Category: 2HY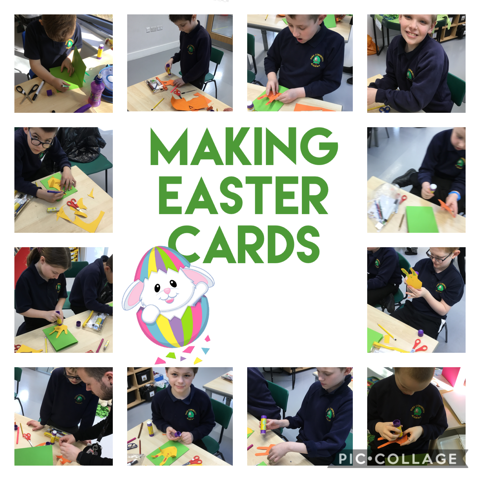 This afternoon, we made easter cards for our family and friends. We used our hands to make bunnies and then stuck them onto our cards and added some detail. We are very proud of the finished pieces.
Category: 2HY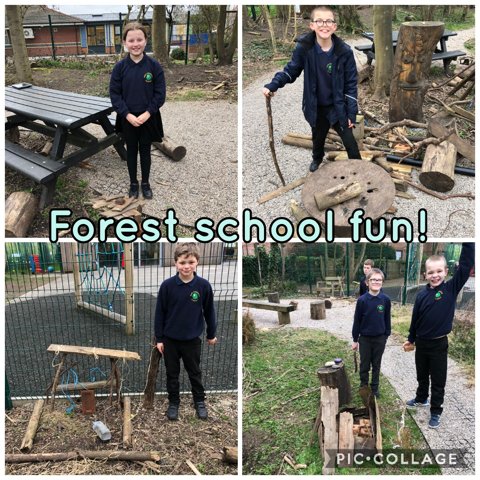 This afternoon, Mrs Heaney took us into the forest school to build some fairy houses. We really enjoyed spending time in the forest school and working together.
Category: 2HY
Everyone in PCA stopped at 9:15am and danced for 20 mins! We had so much fun and raised lots of money for Red Nose Day!
Category: 2HY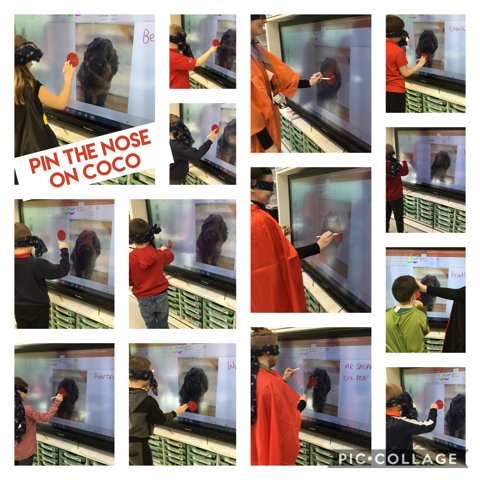 We played lots of fun games but enjoyed pin the nose on coco the most!
Category: 2HY