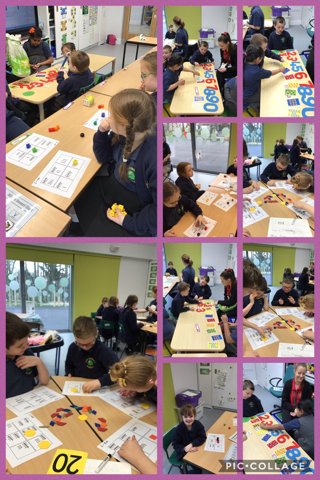 This morning some of the children have been playing tally bingo and some have been ordering, identitfying and matching numbers. Some children were using tallies to 20 and some to 10. We had a great practical lesson and had biscuits for prizes.
Category: 2B 2018-19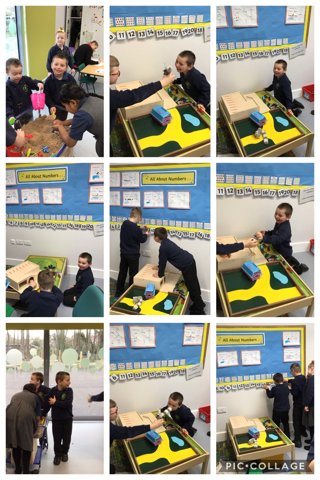 This morning we welcomed Joseph into our class. Joseph has moved to us from class 1B. As you can see he has already settled in really well and we have had lots of excited smiles from him which has been lovely to see. Joseph has already made lots of friends. We are so happy to have him with us in…
Category: 2B 2018-19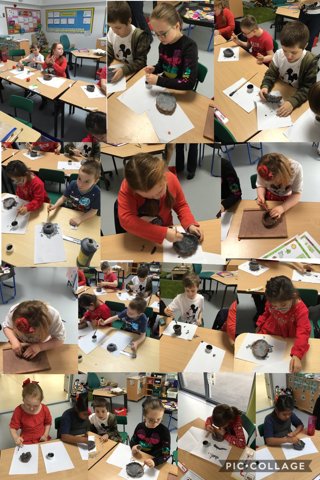 Class 2B have been checking on their pots everyday and have been really eager to paint them. Today in Art we learnt about mixing colours and how adding white paint to any colour would make it lighter. We mixed our own light grey to paint our pots using black and white paint.
Category: 2B 2018-19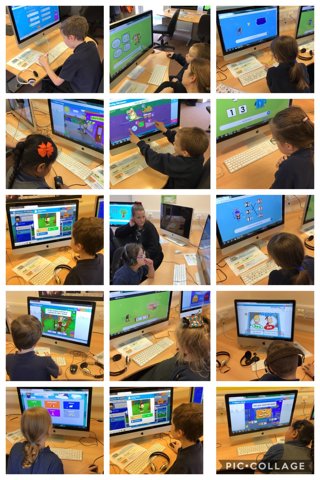 Wednesday afternoon was a very important day for us as we went to use the computers in the ICT suite for the very first time. For some of us it was our first time visiting this room and using a computer. All the children were fantastic and really enjoyed accessing different educational programs on…
Category: 2B 2018-19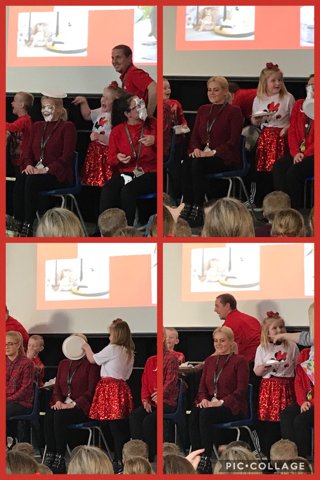 Our Red Nose Day assembly was great fun. All the children loved the teacher challenges. Lottie thought it was brilliant that she was able to put a cream pie in Miss Pownall's face.
Category: 2B 2018-19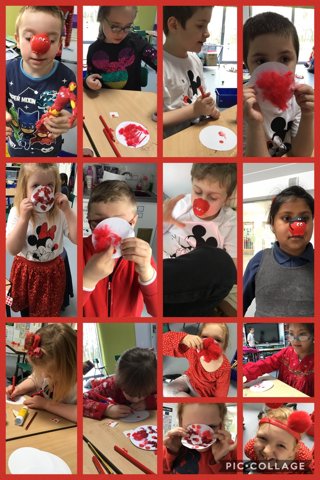 We had such a fun day celebrating Red Nose Day and helped contribute towards raising money for such a special cause. We all came to school wearing red and bought yummy cakes from the cake sale. We wore our red noses and learnt about how our donated money was spent helping children all over the…
Category: 2B 2018-19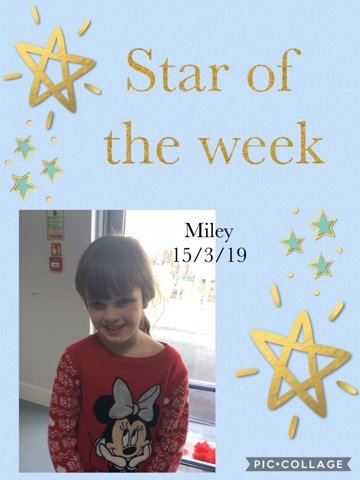 Miley for a fantastic swimming lesson.
Category: 2B 2018-19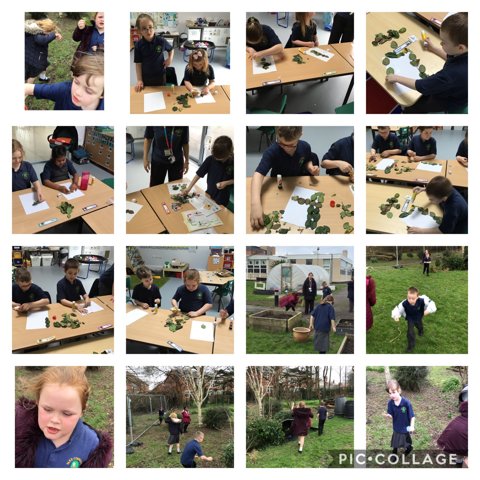 In our arts award lesson today we were looking at creating pieces of art using natural materials in the style of Andy Goldsworthy. First we learnt all about him and looked at some of his work. We focused on his art work made from leaves and looked at how he used patterns and different leaf colours…
Category: 2B 2018-19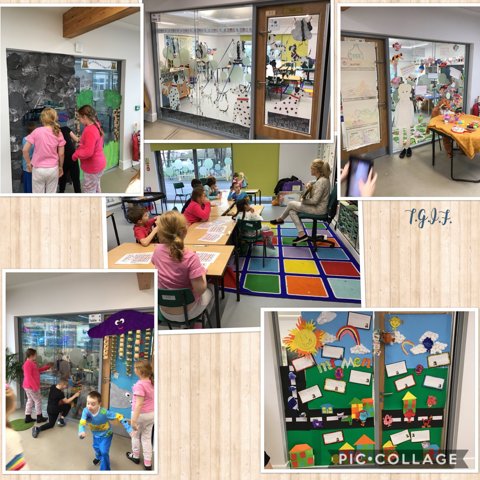 All classes in school decorated their doors for book day. These are the doors from the classrooms in the Berry building. Can you recognise which books they are from? We listened to stories in class, ate biscuits and drank hot chocolate. We have had a lovely comfortable day in our pyjamas. ❤️
Category: 2B 2018-19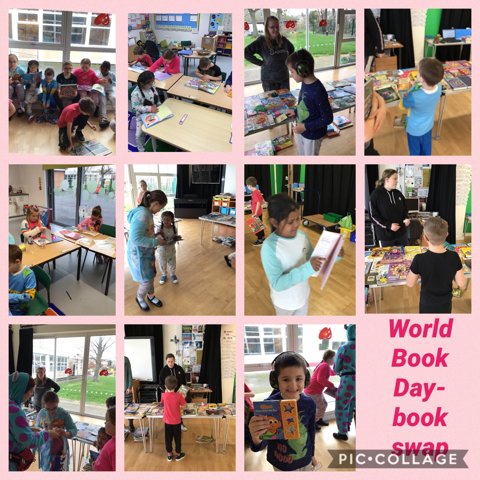 We have been to the book swap stall this morning to swap a book we had finished with with someone else's finished book. We were all very excited to get back to class to read our new books and look at all the books we had chosen as a class.
Category: 2B 2018-19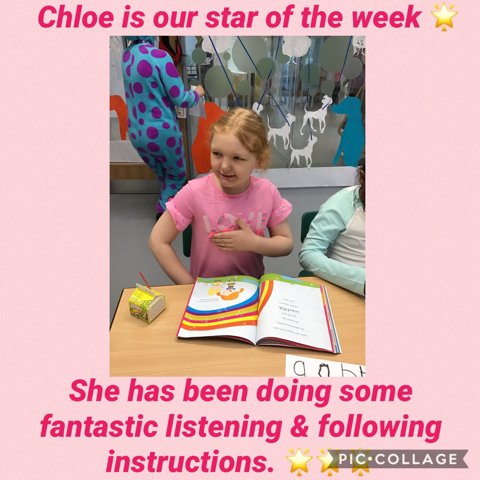 Category: 2B 2018-19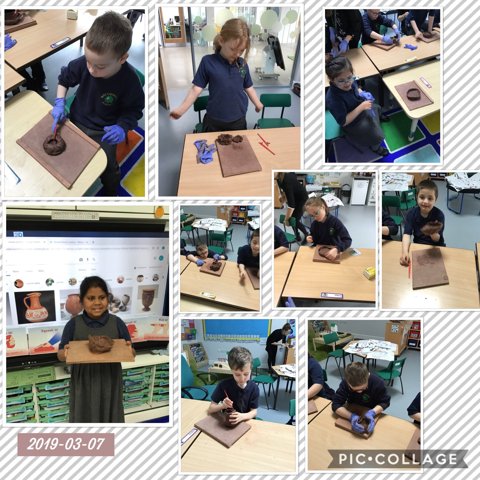 Today class 2B made their own Roman pottery. They used their fine motor skills learnt in previous lessons to squeeze, squash, roll, stretch & mould the clay into the shapes of Roman pots. We learnt about why the Romans shaped their pots this way and what they used them for. All children worked…
Category: 2B 2018-19