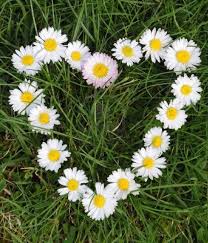 Can you make your own daisy chain?
What shapes can you make? Circle, Square, Rectangle?

You can pick some daisy's in your garden or when you go for your daily exercise
Then cut a small slit through the middle of the stem, without breaking it in half
Thread the stem of another…
Category: 2B 2018-19
Good Morning, As it is Monday have a listen to the days of the week song and join in if you know it!
https://m.youtube.com/watch?v=LIQsyHoLudQ
Category: 2B 2018-19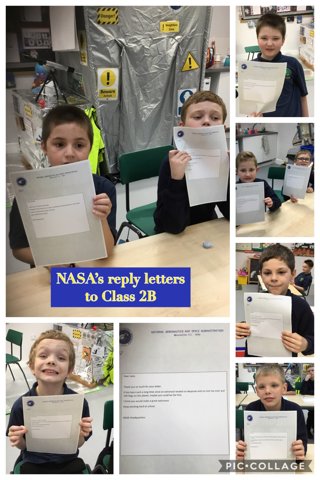 Class 2B sent application for Astronaut jobs to NASA and they replied to each pupil.
Class 2B was very excited with their special mail.
Category: 2B 2018-19
2B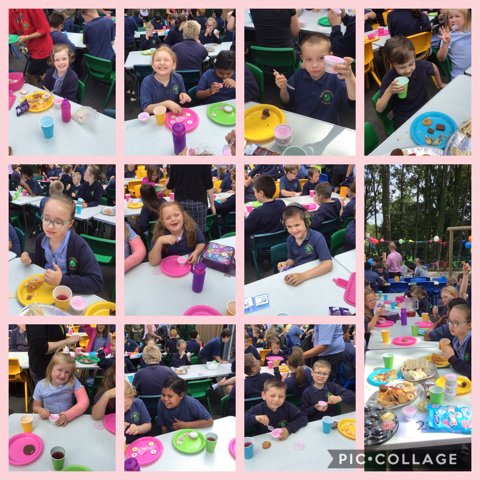 On Friday we had party food for lunch outside on the playground as part of the celebration for the opening of our new classrooms located in our new building which has been officially named The Berry building.
Category: 2B 2018-19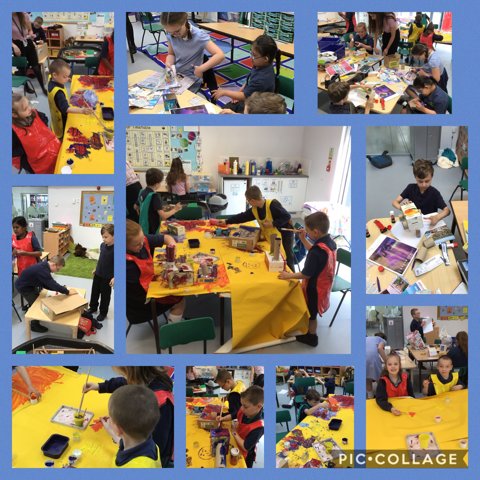 We named this mornings Art lesson ' Art Attack'. We had so much fun making junk models, mixing paint, gluing, sticking and adding glitter. We used lots of fine motor skills and lots of communication skills when we were requesting resources, using scissors to cut things carefully and moulding and…
Category: 2B 2018-19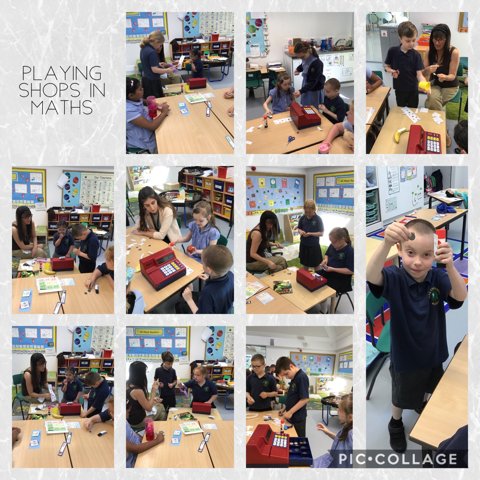 We have been learning about money in maths & today we had so much fun putting our learning into practice when we played shops in our lesson. We had two tills and we took it in turns to be the shop keeper. The rest of us were the customers and we waited patiently for our turn to go to the till to…
Category: 2B 2018-19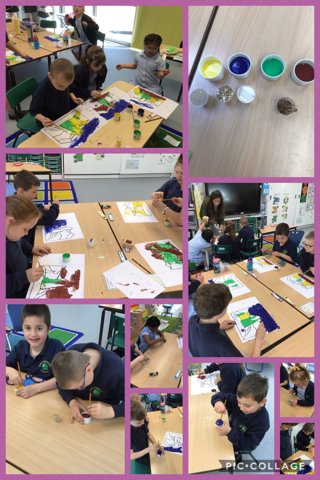 In Art we made textured paint by additing different ingredients to our paint and mixing it up to create different consistencies. We used lots and of new words about different textures & created some amazing countryside scenery pictures.
Category: 2B 2018-19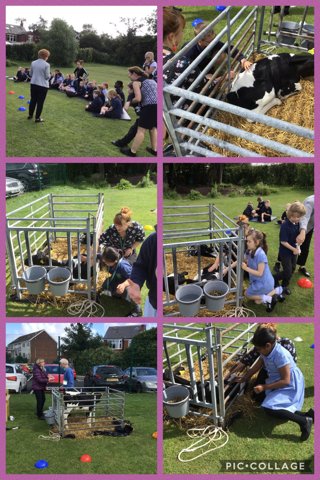 Last week we had a very special visitor in school. The children were very excited to go and meet the calf and were so kind, gentle and quiet when they were around him. They sat nicely and listened to the farmers talk all about the calf and the dairy farm where he had come from. As a reward the…
Category: 2B 2018-19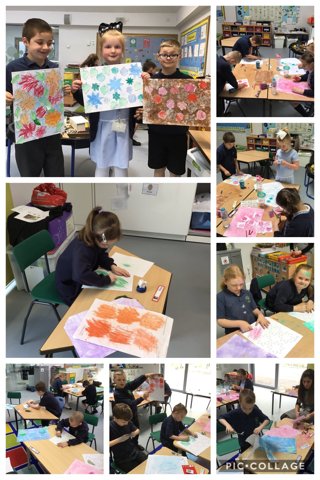 Over the past few weeks we have been busy designing our own wallpaper in our Arts Award lessons. We carried on with our Mother Nature design theme to create some floral wallpaper using crayons, chalks and pastels. We learnt techniques to create different shades of the same colour and used…
Category: 2B 2018-19
As the school year is coming to an end the staff in 2B are looking forward to seeing parents & carers at parents evening to share all of the amazing achievements your children have made this year. We are all so proud of them & we cant wait to share their work with you & talk about their progress.…
Category: 2B 2018-19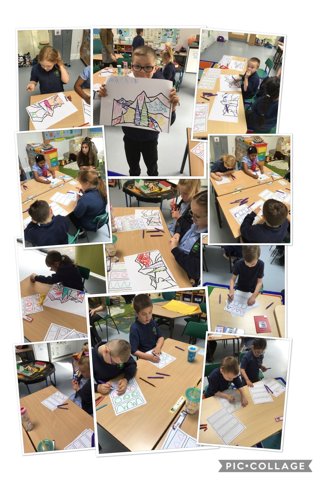 We produced some amazing countryside pictures in Art using patterns. First we practiced lots of different patterns and styles. We were encouraged to use lots of different colours and patterns to make our work vibrant. The results were fantastic. Well done 2B.
Category: 2B 2018-19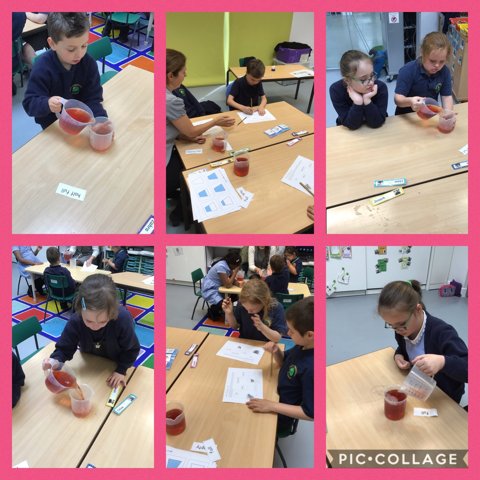 In Maths we have been learning about capacity. We focused on full, half full, almost full, almost empty and empty. We were great at doing this and managed to follow instructions to pour the correct volume of liquid into a measuring jug.
Category: 2B 2018-19