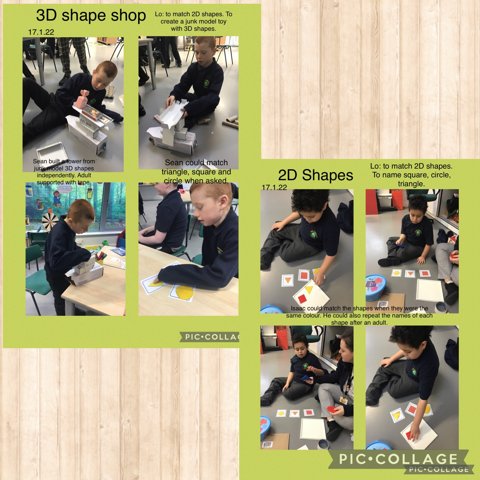 During Maths Sean and Isaac explored 2D and 3D shapes.
We did some great shape matching and tower building with our junk 3D shapes.
Great learning boys!
Category: 2B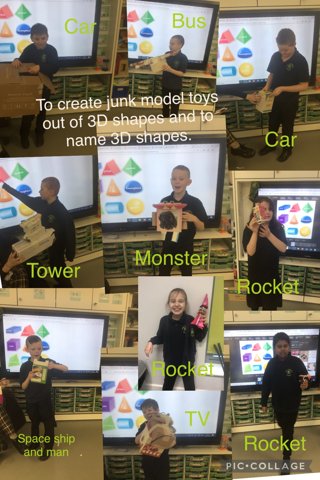 2B have been learning all about 3D shapes.
Mrs Barton brought in lots of lovely junk and everyone made a toy and could tell us what 3D shapes they had used.
Great work everyone!
Category: 2B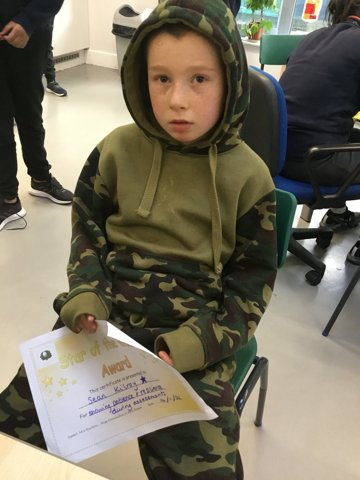 Well done to Sean who is 2B's star of the week for showing patience & resilience during his assessments this week! Well done Sean!
Category: 2B
key stage 2 Star of the week KS2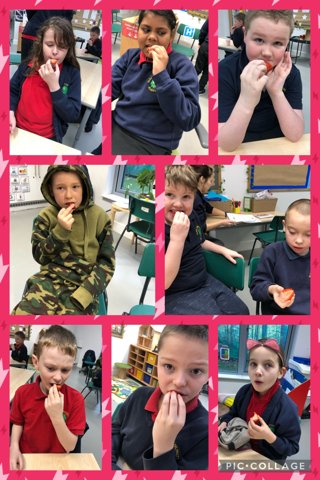 This morning for fruity Friday, 2B enjoyed tasting strawberries.
We learnt why they are good for us, whey they grow & discussed how we like to eat them.

They were delicious!
Category: 2B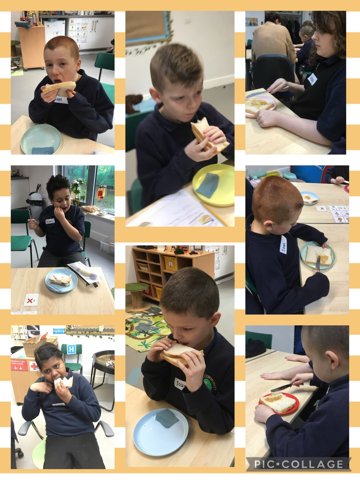 As part of our new topic, Paddington Bear, today 2B made their very own marmalade sandwiches. They then wrote out the ingredients, equipment & instructions of how to do it.

After tasting their sandwich, the pupils then wrote an account of what they did & how it…
Category: 2B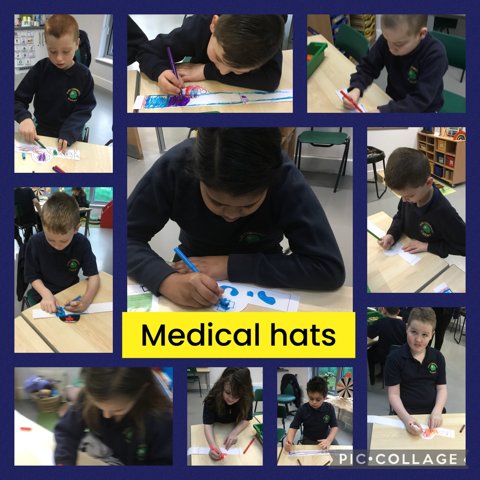 This term we will be learning about Florence Nightingale.
To start off our learning 2B have all created their own medical hats to wear in our hospital role play area.
We have also talked about looking after our patients.
Category: 2B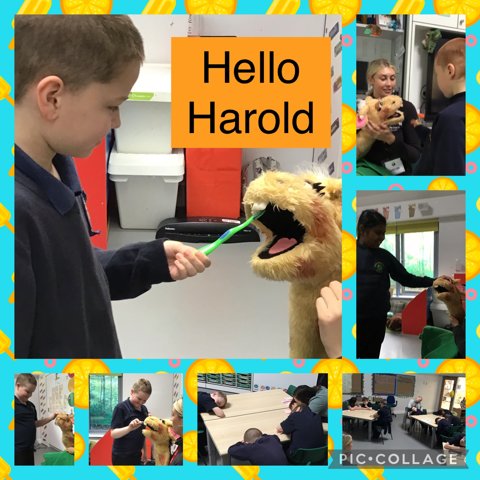 Today 2B had a very special visitor.
Harold the Giraffe came to visit us to help us learn all about looking after ourselves.
We talked about brushing our teeth, eating healthy food and getting lots of sleep.
We all had a turn at brushing Harold's hair and teeth too.
Category: 2B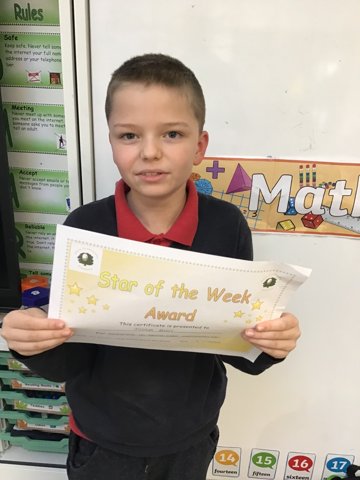 2Bs star of the week is Joshua for fantastic independent work on seasons! Great job Joshua!
Category: 2B
key stage 2 SOTW Star of the week KS2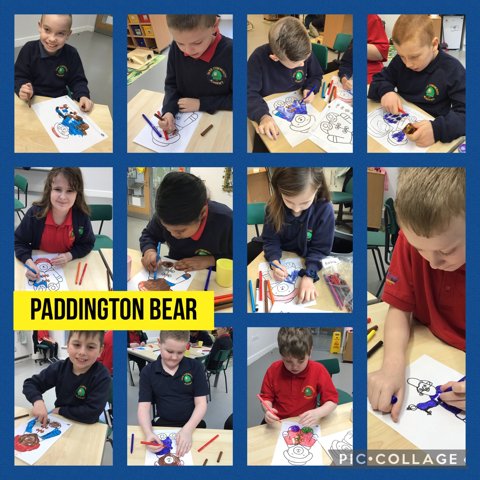 This term 2B are going to be learning all about Paddington.
Today we have coloured his picture for our display in class.
Logan even drew his own Paddington, well done Logan!!!!
Category: 2B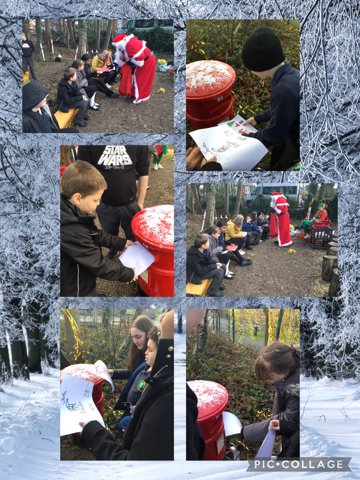 We have had a magical afternoon in the Winter Wonderland today with a VERY special visitor!
Category: 2B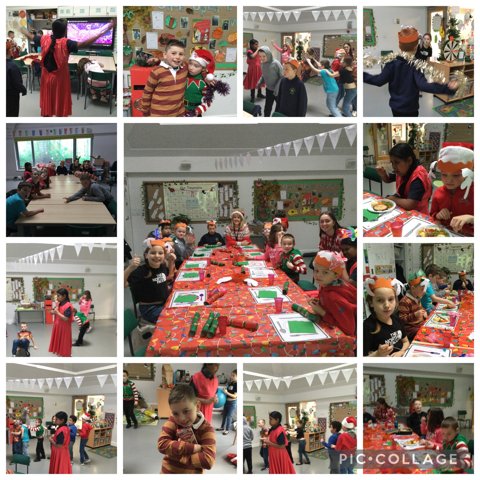 We have had a wonderful time today! We have eaten our dinners and enjoys party games and dances today.
Category: 2B

2B have enjoyed exploring the 'Elf Yourself' today in their computing slot! We enjoyed asking each other to take a photo and then making our friends and teachers do funny dances!
Category: 2B