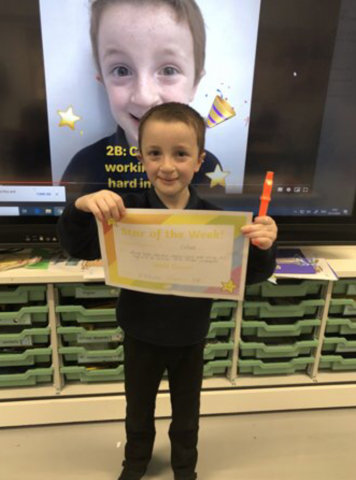 A big well done to our star of the week this week... Callum!! For your fantastic confidence at your first swimming lesson. Well done Callum!
Category: 2B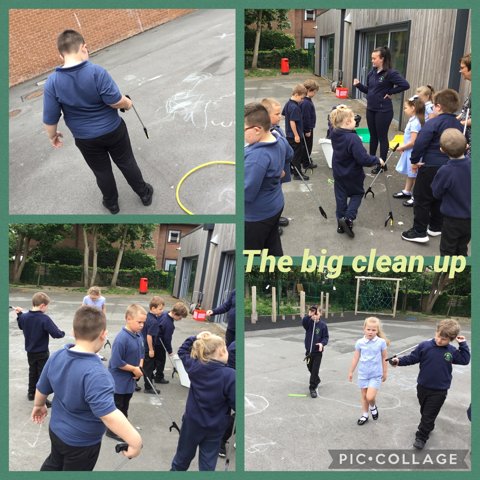 2B have been litter picking to contribute towards the big clean up!! Mrs Bridges was very clumsy and dropped her recycling on the way to the bin so 2B picked it all up. What a great job 2B!
Category: 2B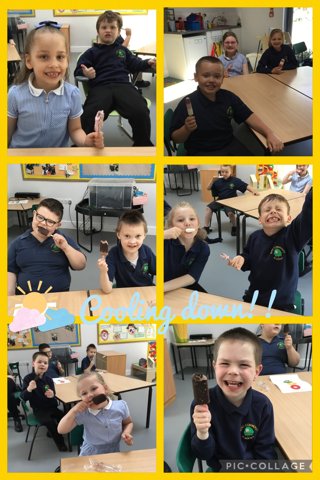 The sun has come out and after all of our hard work today Miss Slack gave 2B a little treat. Yummy yummy ice cream!! Well done 2B for all of your hard work since coming back to school.
Category: 2B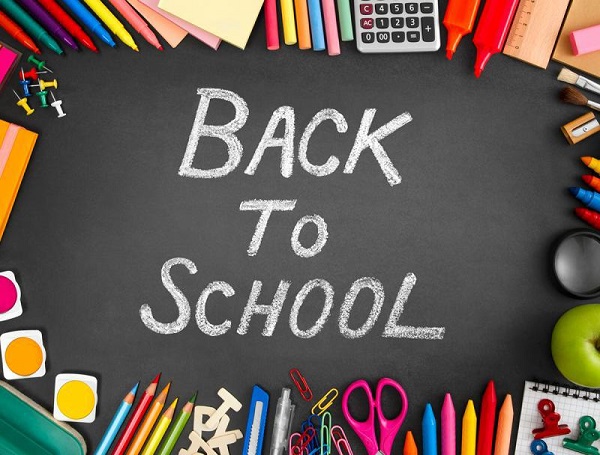 We hope you have all had a lovely half term break! Looking forward to seeing all of your smiley faces at school today.
Category: 2B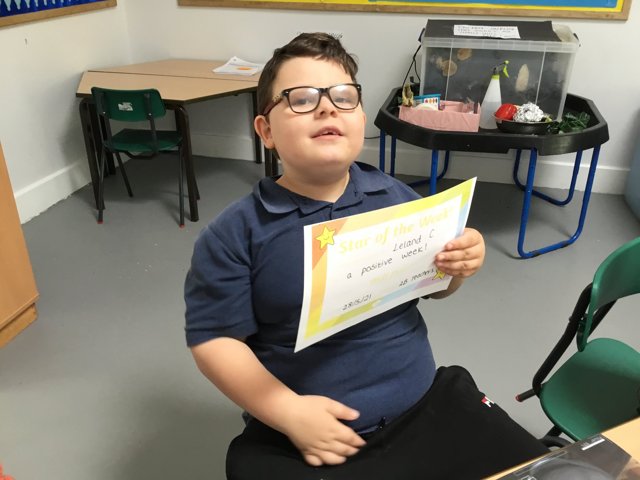 Our star of the week this week is Leland!! For having such a super positive week, well done Leland.
Category: 2B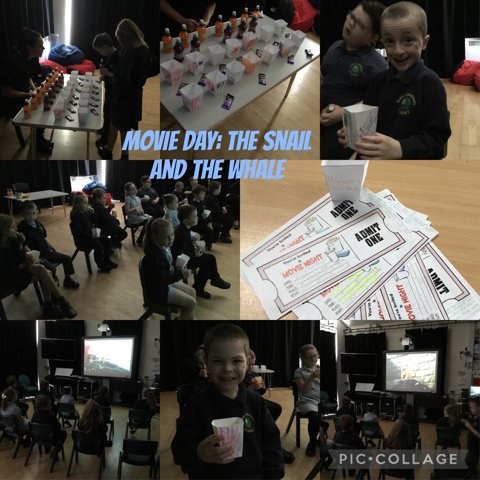 Today is Movie Day in 2B!! We have made our tickets and popcorn boxes and are watching The Snail and the Whale in our very own movie theatre. The snails remind us of our snails in 2B.
Category: 2B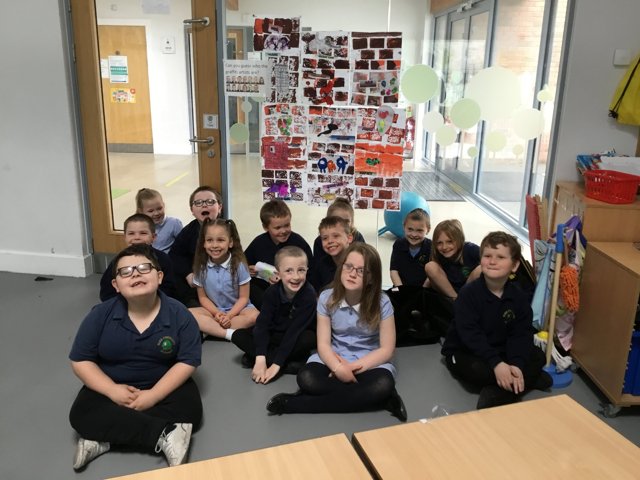 Great work everyone!!
Category: 2B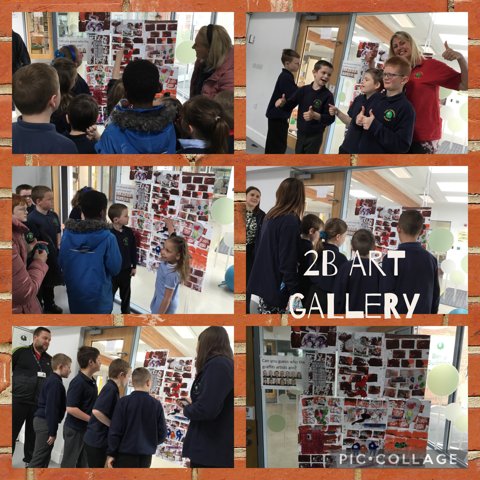 In arts award 2B have been making their very own graffiti art work, after weeks of preparation... today was the day!! We have displayed our graffiti art on our very own gallery wall. We asked our audience to guess who's graffiti art is who's and what they liked about them. Well done 2B!! Great…
Category: 2B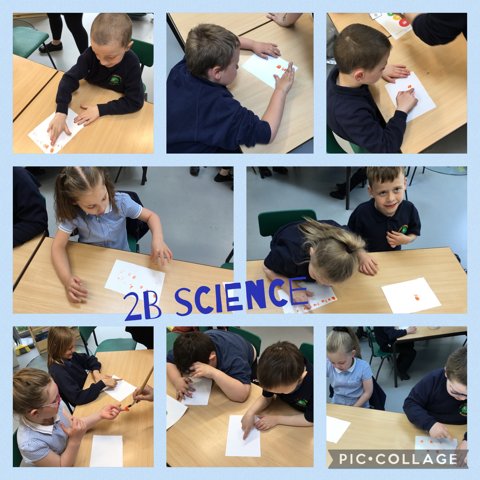 In science today we have been looking at the sense 'touch'. 2B have been looking at fingers prints and how we can see our own unique finger print. We used some paint and paper to see our fingerprints, Sophie and Lucas had a swirly finger print. Great science work 2B!
Category: 2B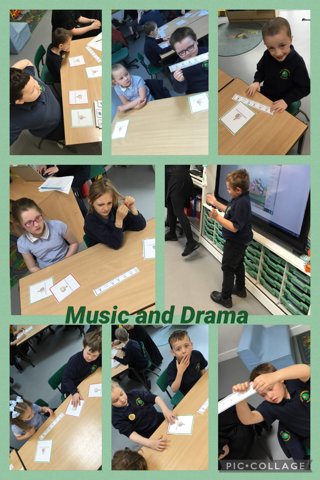 In music and drama today 2B performed the finale of their music and drama song 'I wanna play in a band'. Miss Molloy filmed the performance and we all watched it back to tell our friends what we liked about each others performances. Sophie liked how Lacey rocked out to the music, Addison liked…
Category: 2B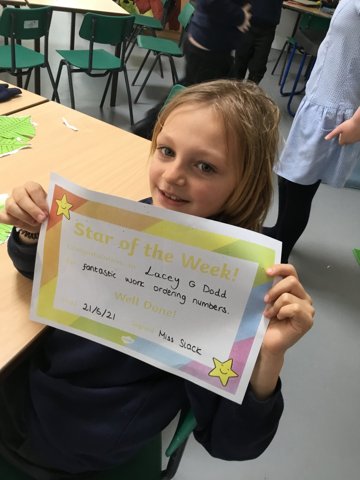 Well done to our Lacey long legs for fantastic maths work! We are so proud of you.
Category: 2B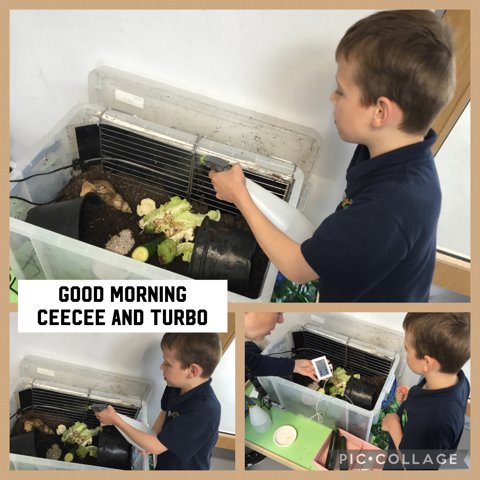 2B have said a big good morning to Cee and Turbo this morning, Harley checked the temperature to make sure it was warm enough and sprayed the soil to make it damp. Great work 2B!
Category: 2B