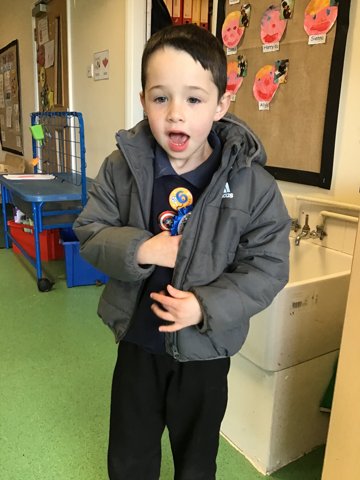 Happy birthday Harry-Blu, we hope you have had a fantastic day!!
Category: 1P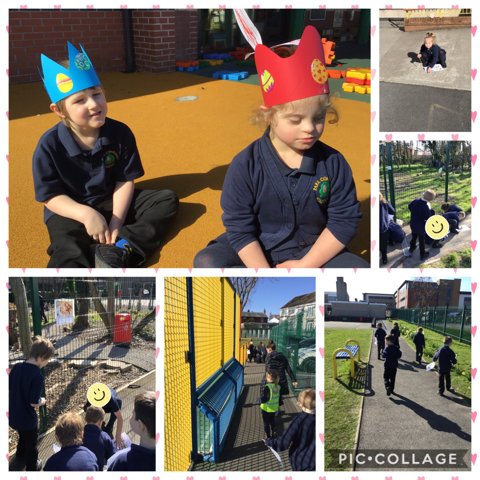 Today we wore our Easter crowns to perform our Easter bunny song for assembly. We have entered our crowns into the whole school competition to win a yummy Easter Egg. We then went on the big Easter hunt that's been created around the school grounds. We had to find patterned Easter eggs and Easter…
Category: 1P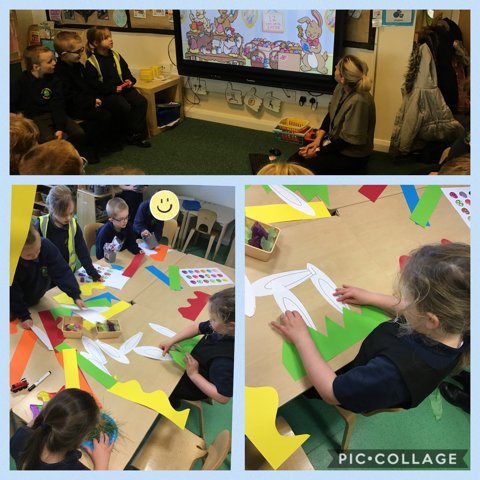 We have been doing lots of Easter fun today. We listened to a story, went on an Easter hunt to find all the eggs and created some brilliant hats. Well done everyone!
Category: 1P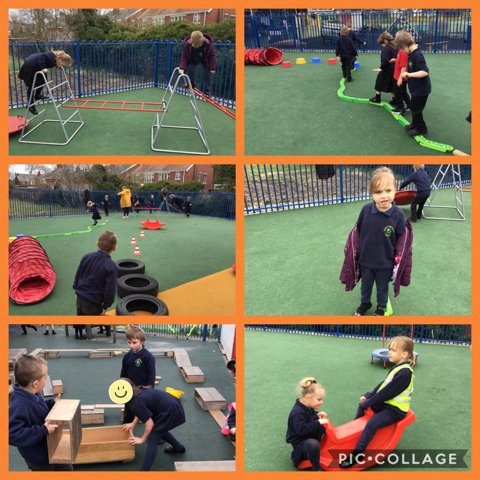 The children really enjoyed making their own obstacle course today. They found it so much fun and used so many skills like communication, building and balancing.
Category: 1P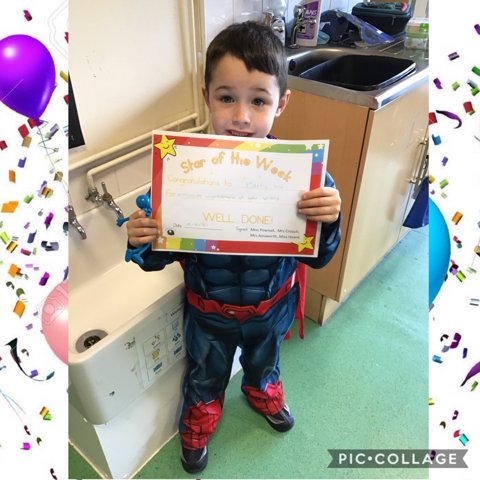 Well done Harry-Blu you are our star this week for making huge improvements in your writing. We are so proud of you!
Category: 1P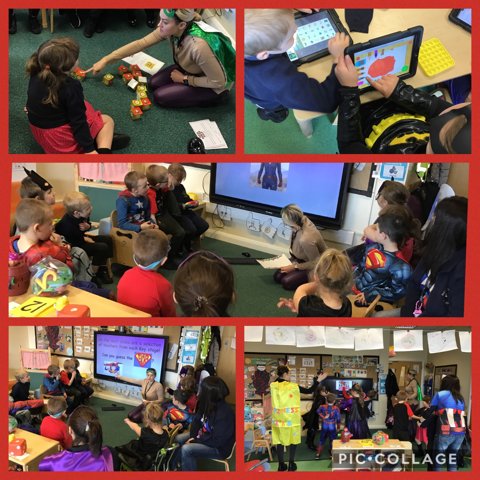 It is Red Nose Day today and the children have had so much fun. This morning we had a dance-a-thon and followed different dance moves from a range of staff across PCA. They have designed their own red nose and bought one too. They also joined in games such as 'guess the superhero'. It has been a…
Category: 1P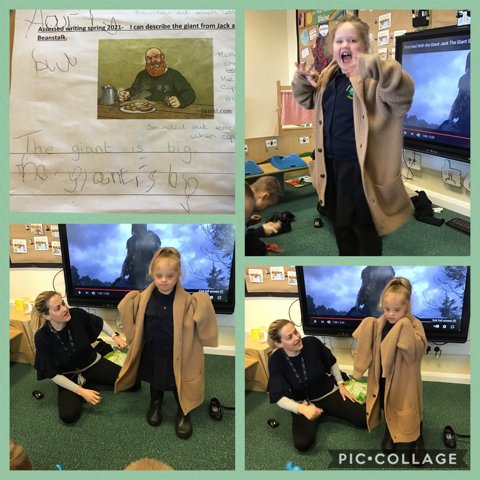 We have been reading the story Jack and the Beanstalk. Today the children tried on some Giants clothes and acted out being the Giant from our story. They then thought of the best words they could use to describe him. Some of the words the children came up with were big, scary, smelly and greedy.…
Category: 1P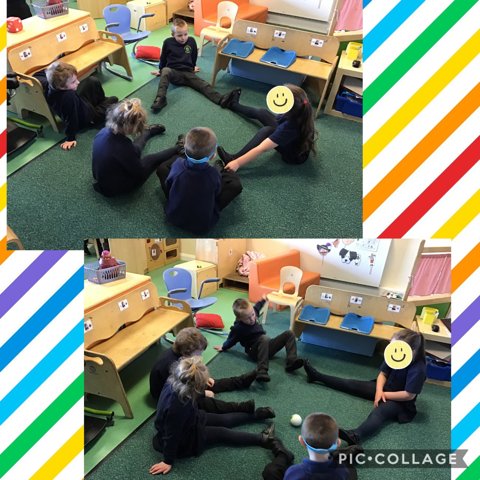 After working hard in their lessons, the children were allowed some choose time. They decided to create a game where they have to pass the ball to each other. They used fantastic communication skills and listened to their friends nicely. We are so proud of them for being so kind.
Category: 1P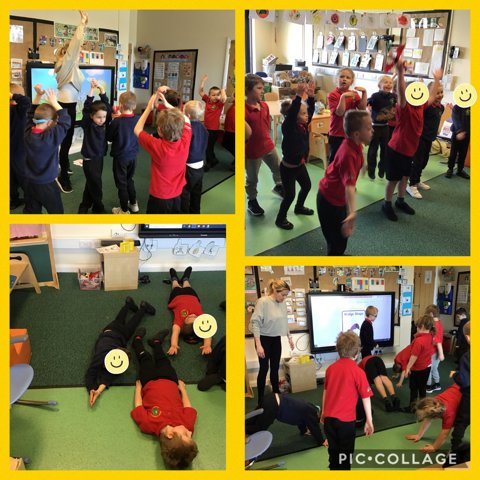 In PE we have been practicing some gymnastic moves. The children enjoyed stretching in different ways and making different shapes with their body. They also had an opportunity to choose some of their favourite movements and demonstrated them in front of their friends. Well done everyone!
Category: 1P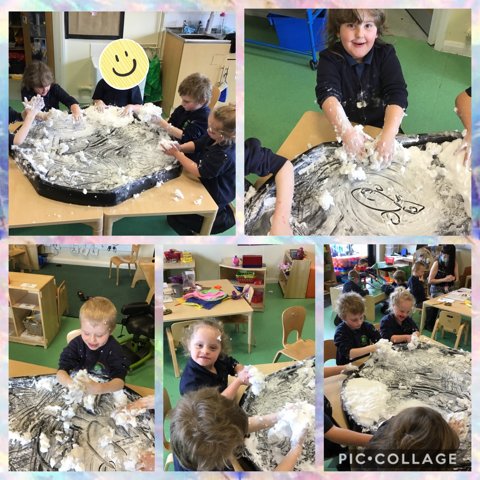 We have been focusing on our fine motor skills this afternoon. The children used shaving foam to mould with and to draw letters and shapes. They have had a fantastic time!
Category: 1P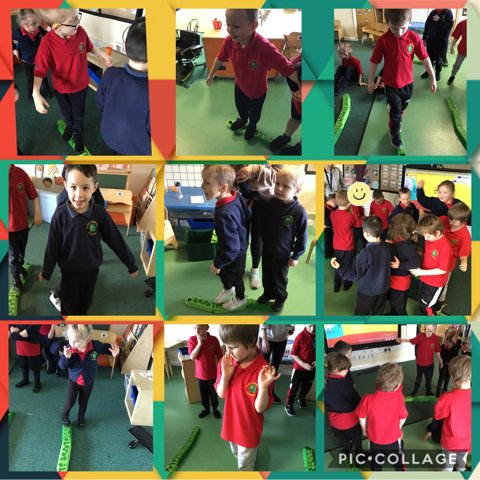 We have had a great day in PE having a go at balancing. The children had a go at balancing on the snake trail and did a great job!
Category: 1P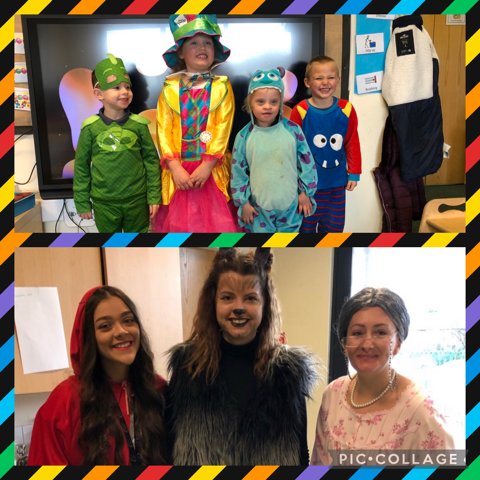 The teachers in 1P decided to dress up as characters from the story ' Little Red Riding Hood'.
They put on a show for the children and re-enacted the story out. The children loved it! After we also had a cat walk for all the children to show off what they were…
Category: 1P