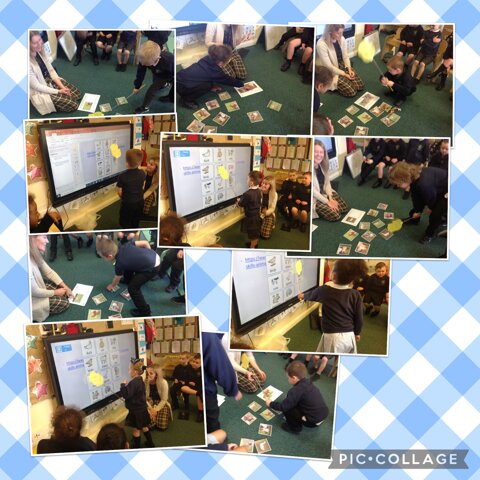 In 1P we have been identifying animal sounds in songs and poems
We listened to different animal sounds and played a game of SPLAT where we had to splat the correct animal once we heard their sound.
We were fantastic at finding our animal pictures and recognising the animal sounds…
Category: 1P
Today in 1P,
we have been exploring animals today,
we were exploring the texture of fluff so that we could create our sheep for our animal lesson,
we were seeing if we liked or disliked the texture of fluff.
we really enjoyed making our sheep!
Category: 1P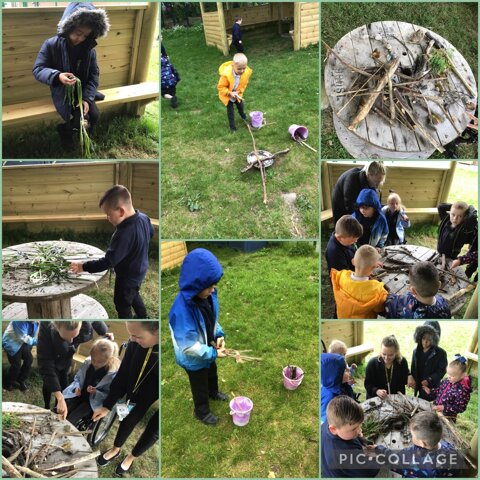 In art we enjoyed looking at the artist Andy Goldsworthy. We went into our new forest area to identify natural materials which he uses to create sculptures. We had ago our selfs creating sculptures that we found.
Category: 1P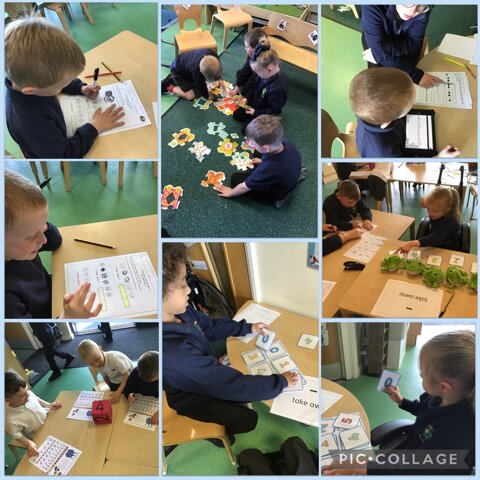 In maths we have been working really hard to learn how to subtract, we have been taking one object away from a group of objects to see that we have less objects then when we started!
Category: 1P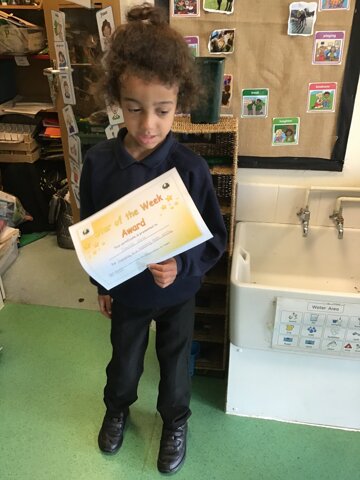 Jahvonte is our star this week, for engaging in a matching maths activity! Well Done Jahvonte!
Category: 1P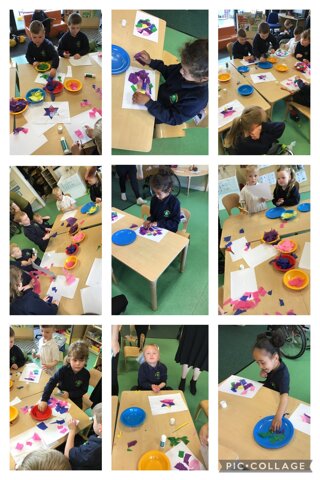 In R.E this week we have been looking at Judaism, we have been designing our own stain glass star of David's out of different coloured tissue paper and then placing our star template on top to make our own stain glass Star of David!
Everyone loved creating their stars and had so much…
Category: 1P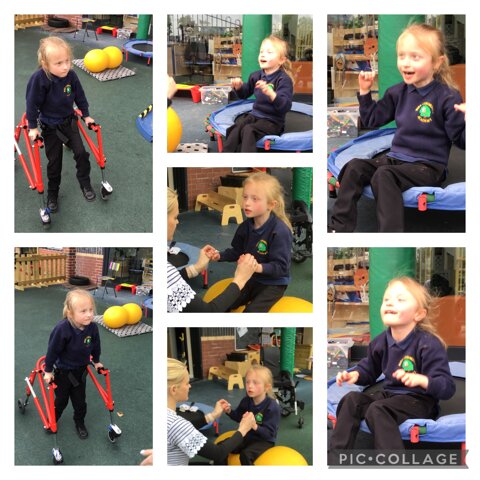 In P.E,
Heidi has been working on walking independently in her frame and building her leg strength, she has also been focusing on strengthening her core with gross motor on the trampoline and the balancing ball.
Heidi really enjoys the activities on the trampoline and the balancing ball!!!
Category: 1P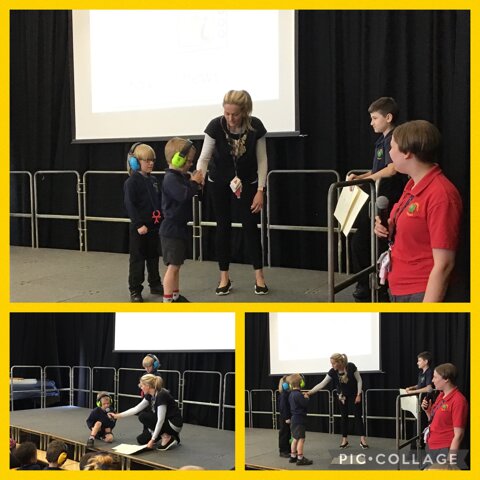 Joshua and Milo went up in assembly to show everyone their reading skills. They stood up in front of the KS1 and 2 audience to read lots of words from the year 1/2 high frequency word list. Great work!
Category: 1P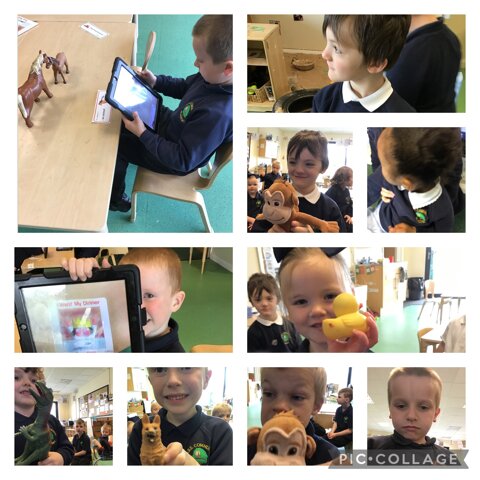 In ICT we continued learning about taking photographs. We were all given different instructions to take pictures of different things. Some of us were asked to find and take pictures of animals, some us took pictures of something we thought was beautiful and some of us had to find objects a certain…
Category: 1P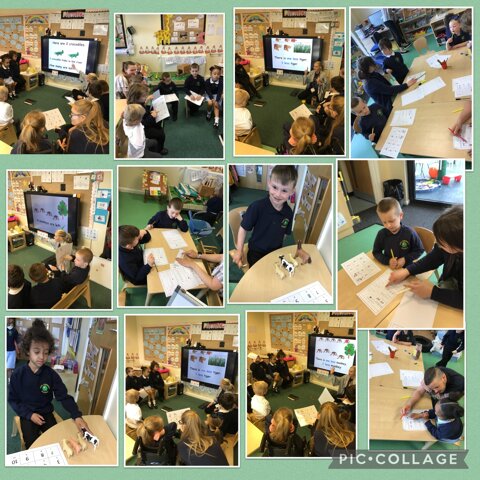 In maths today we worked out how many left after taking one away. We are continuing with our animal theme to help us with our maths this half term.
Category: 1P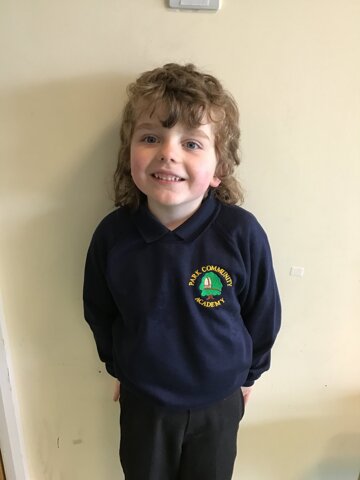 Micheal has had a great first day in 1P. He has settled in really well, made some new friends and had lots of fun.
Category: 1P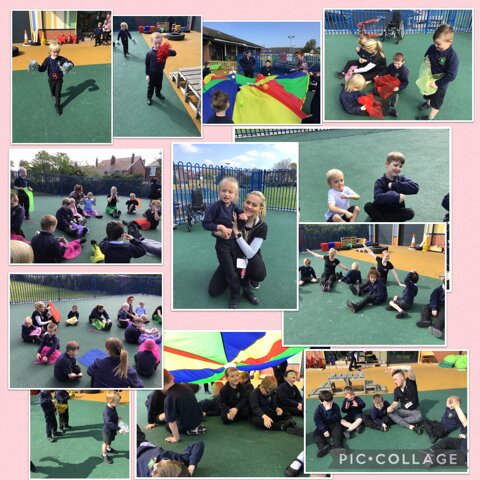 We had such a great time taking part in world dance day with the dance team that came into visit us in key stage 1.
Category: 1P