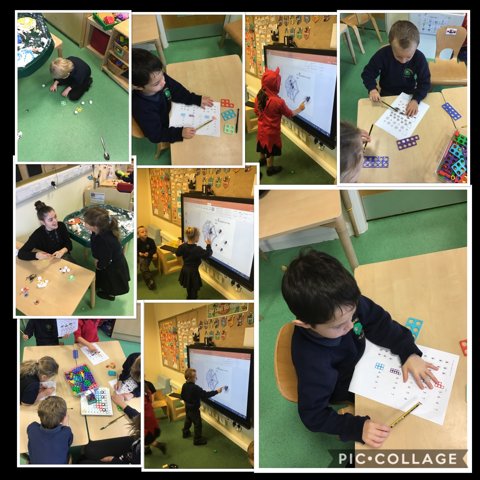 In maths this week we had a spider invasion. We had a challenge to catch the spiders and then use our counting and sorting skills to find out how many we had caught. We used numicon to help us with our counting.
Category: 1P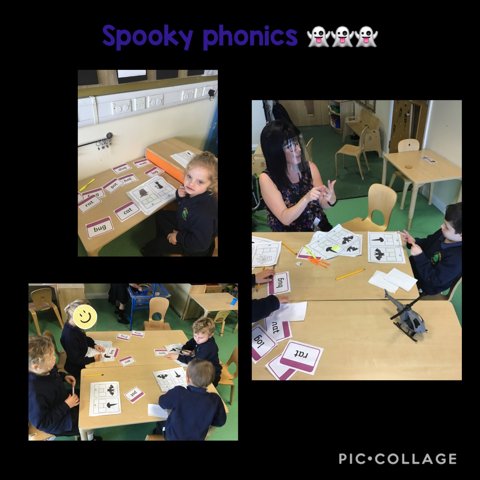 In phonics today the children were set different challenges. Some of them were asked to identify initial sounds to match words to Halloween themed picture cards. Others were asked to break down the sounds in words to read and match them to the correct picture cards. All children then either copied…
Category: 1P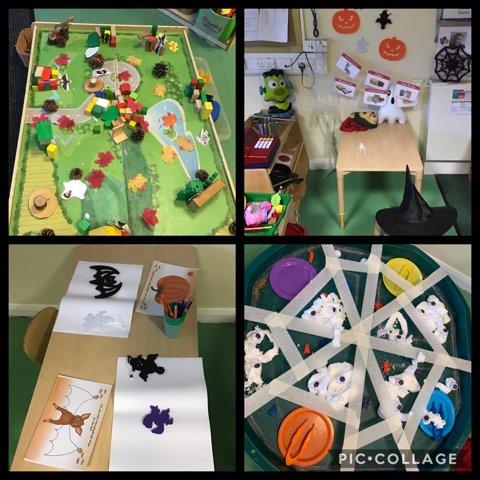 1P have had so much fun exploring the Halloween themed activities set out as part of their continuous provision this week.
Category: 1P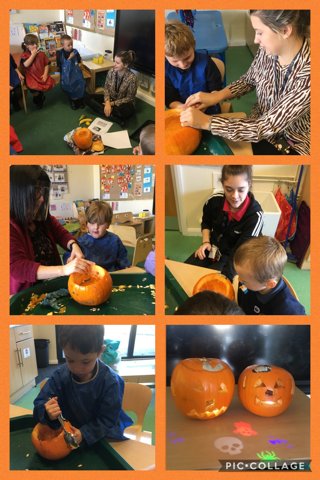 Today Miss Hanlon brought a feely bag into class 1P with something inside. We had to guess what it was so we all put our hand inside and had a good feel then tried to describe what it felt like. Aliylah said it was slimy. We all decided it was a pumpkin and we were right. Harry-blu found a seed.…
Category: 1P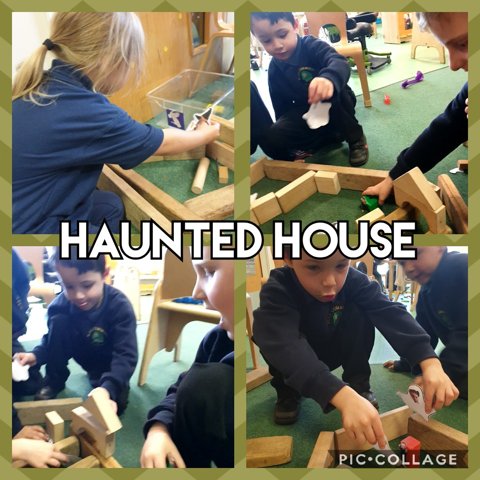 Miss hanlon turned us all into a spooky halloween character and printed us out. We used them to create a haunted house from blocks and really enjoyed using our mini people to create different scenarios. Logan said "oh no the ghosts are going to get him." Harry-blu said " quick run…
Category: 1P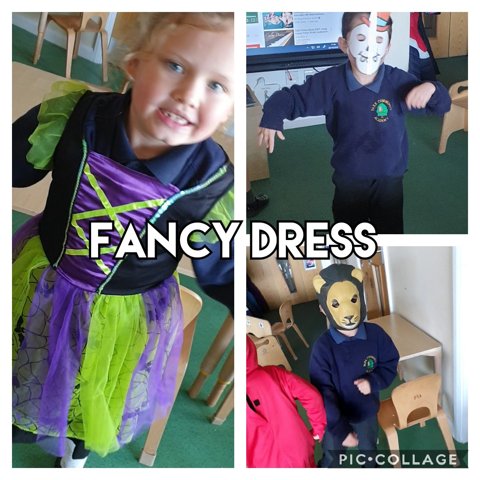 After reading Winnie the Witch, we got to try on lots of different halloween costumes. We had witches, skeletons, monsters, dinosaurs and lots of other scary characters. We really enjoyed scaring each other and our teachers.
Category: 1P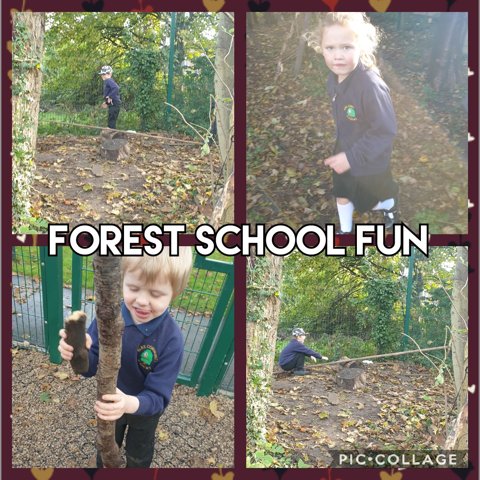 Because we loved the forest school so much yesterday, Mrs Heaney let us spend some more time in their this morning. We built lots of different bridges to walk across, see-saws and seats. We really enjoyed taking risks, being creative and exploring nature.
Category: 1P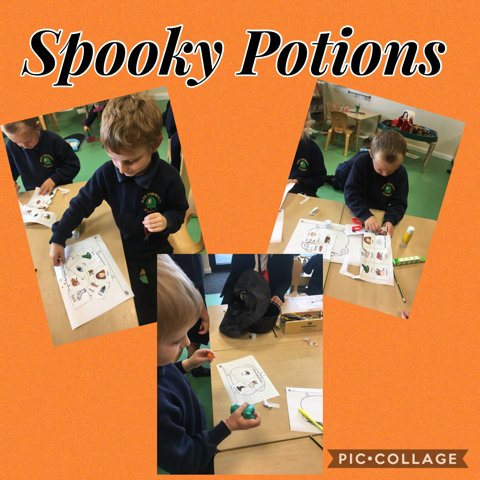 Today 1P have been making Spooky potions. They chose ingredients like spiders legs and cobwebs then they waved their wand and said what their magic potion would do. Well done, 1P!
Category: 1P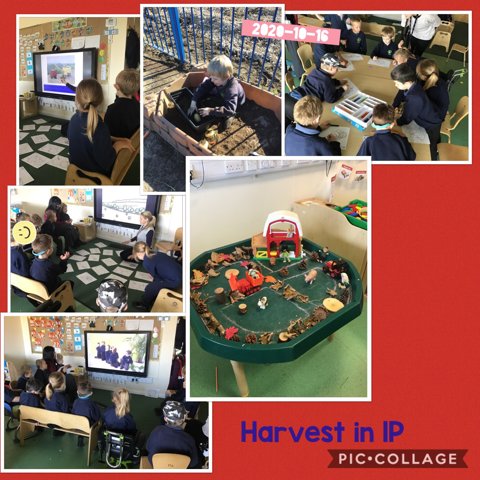 We have been learning all about harvest today. We have enjoyed finding out where our fruit and vegetables come from and also watching how the combine harvester cuts all the wheat which is then sent away to make bread. We have also really enjoyed watching classes from KS1 and 2 put on their harvest…
Category: 1P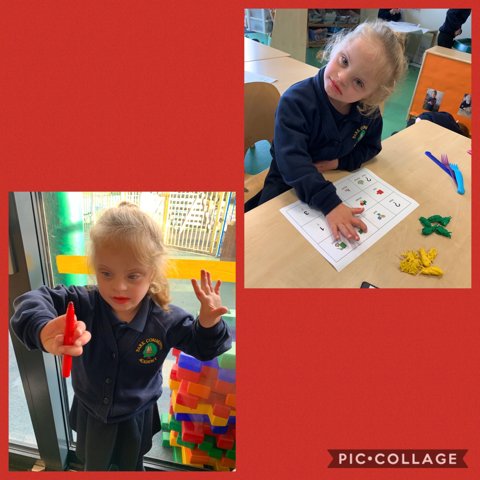 Sienna in our class loves pretending to be the grown up in the room and always enjoys role playing teachers. Today Sienna thought creatively to use red pen for lipstick and independently sat behind the teachers desk pretending to talk on the phone and type on the computer whilst mimicking a…
Category: 1P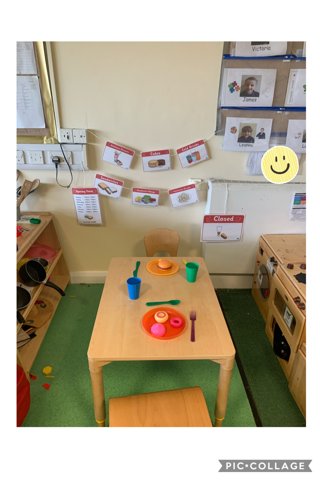 In our English lessons we have been focusing on the story ' Tiger who came to tea'. The cafe is all set up for the children to come in tomorrow. Hopefully the tiger does come and visit too!
Category: 1P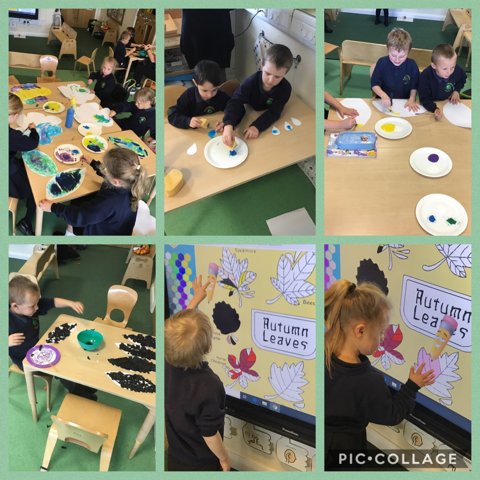 In art today we made flowers, leaves, rain drops a sun and some seeds to use as props for our harvest song. ☔️
Category: 1P