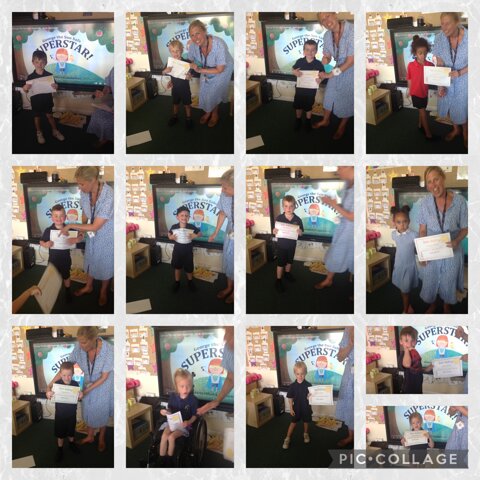 Congratulations to everyone in 1P,
today we were given tasks to complete all about safety in the sun and the hot weather.
Our knowledge on the sun and what we need to carry and have in order to stay safe in the sun was brilliant.
Everyone earned there certificates and we were all…
Category: 1P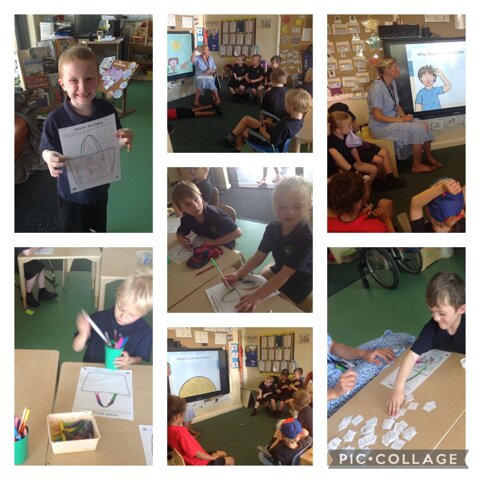 In 1P as part of our learning about sun safety we were learning about what we would be carrying in a bag on a hot day.

We decorated a bag with felt tips and glitter and when that was finished we had a variety of objects that are helpful in the hot weather and not helpful, our job was to…
Category: 1P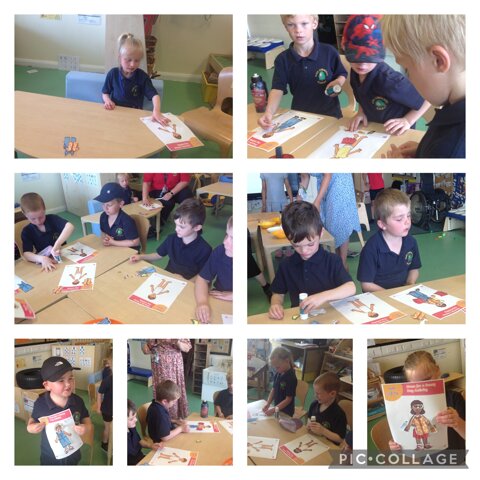 Today in 1P we were learning all about sun safety and becoming experts on how to be safe in the sun.

we were looking at what kind of clothes we should be wearing in the sunshine and hot weather, we had a choice between summer clothes and winter clothes and we had to identify summer…
Category: 1P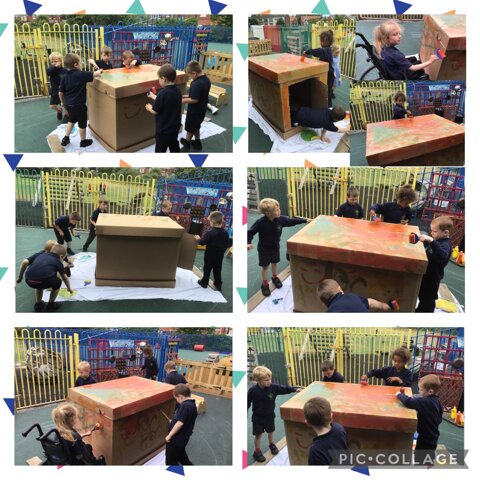 What a great job we did, painting our role play house using rollers this afternoon. Everyone worked together to get the job done. Great team work 1P.
Category: 1P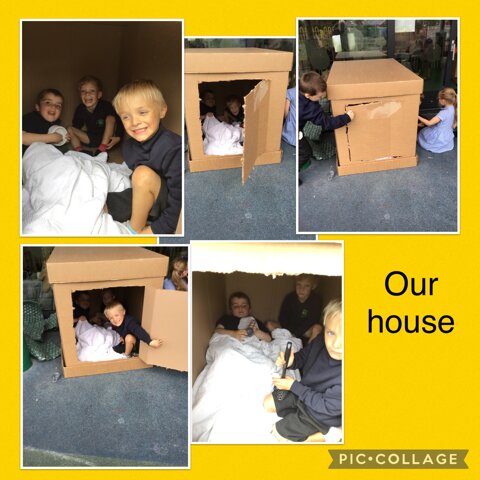 We have had lots of fun playing houses with a big box this morning. We are going to decorate and paint our house this afternoon using rollers.
Category: 1P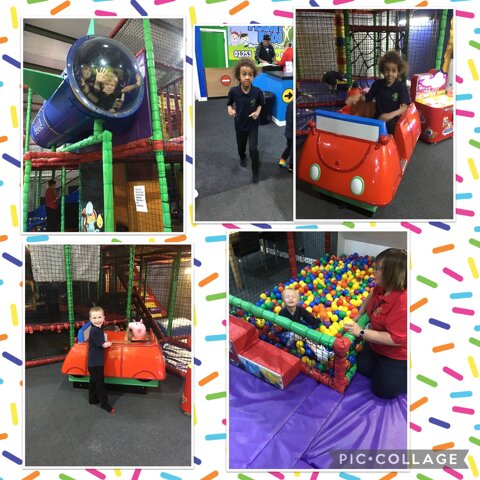 Category: 1P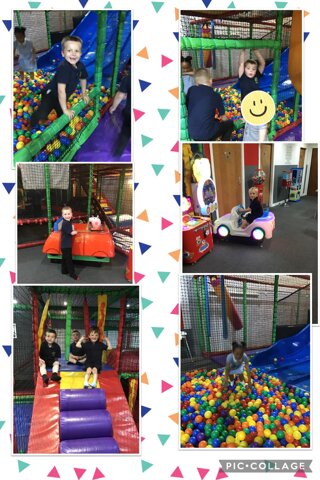 Category: 1P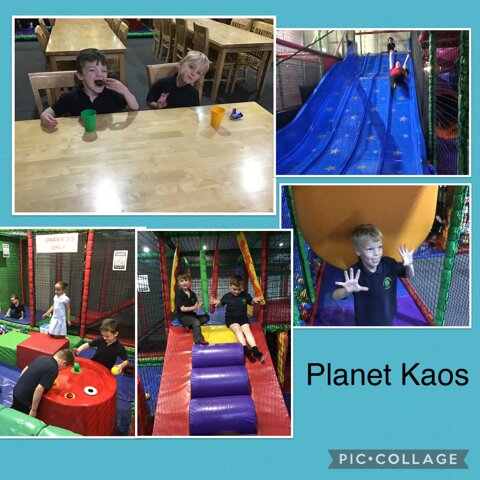 Category: 1P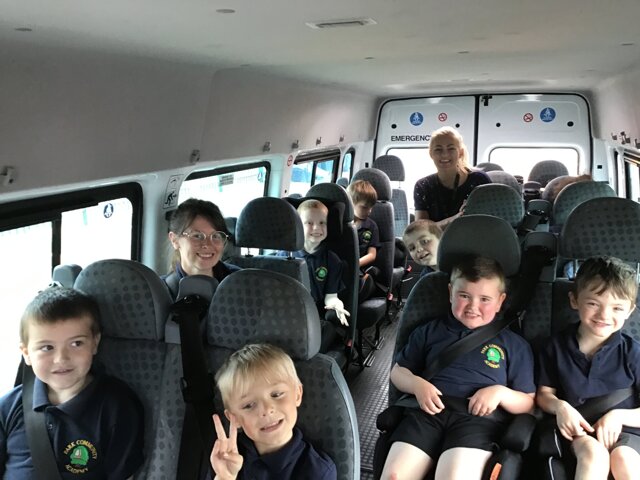 On the minibus ready to set off to Planet Kaos for our rewards day trip. Can you tell how excited we all are.
Category: 1P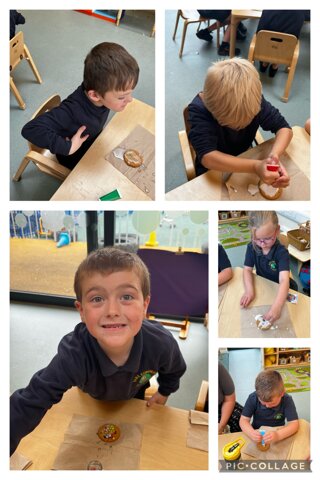 In Miss Heard's KS1 club, we made our own yummy biscuits. The ingredients we used were, icing, sprinkles and smarties!
Category: 1P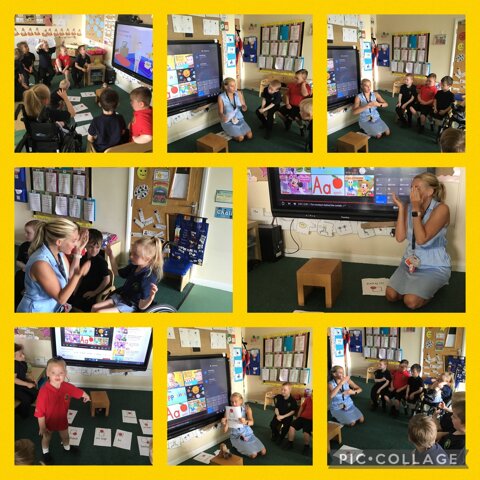 Today we practiced using prepositions to describe where the monkey was hiding. We used symbols to help us and we're fantastic at copying all the signs to match the symbols. You can have a go at singing along to the Where's the monkey song at home with your child, we have been singing along to this…
Category: 1P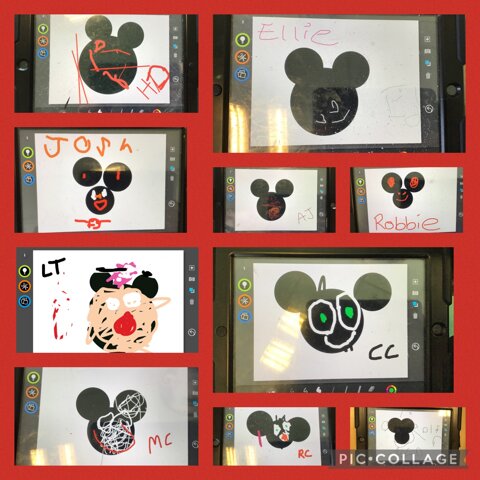 We have been learning how to use drawing tools on the iPad. We looked at Mickey Mouse being drawn on a computer at Disney World and had a go at using tools to make our own Mickey Mouse. Aren't they amazing?
Category: 1P