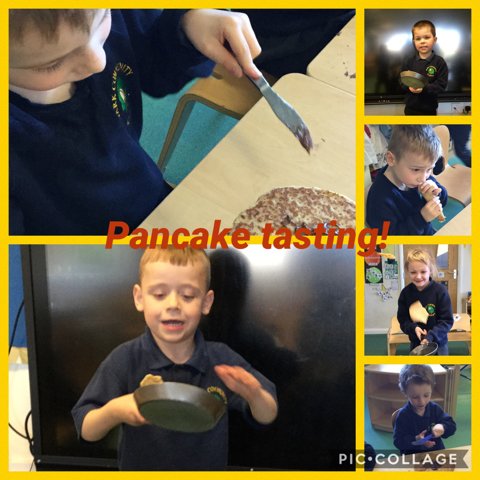 The children in 1H had a great time making and eating their pancakes this afternoon. They each had a go at tossing their pancake which some were very good at! Then they got to choose from a range of toppings before eating them.
Category: 1H 2018-19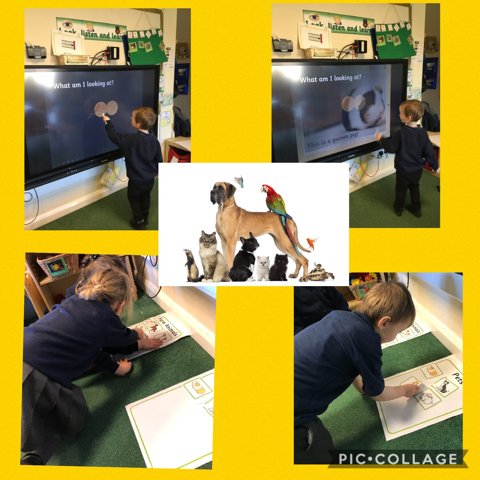 In science the children were looking at a different type of animals.... pet animals! The children took turns to identify the pet animals that they could see... then we talked about the pets that live in our houses.
Category: 1H 2018-19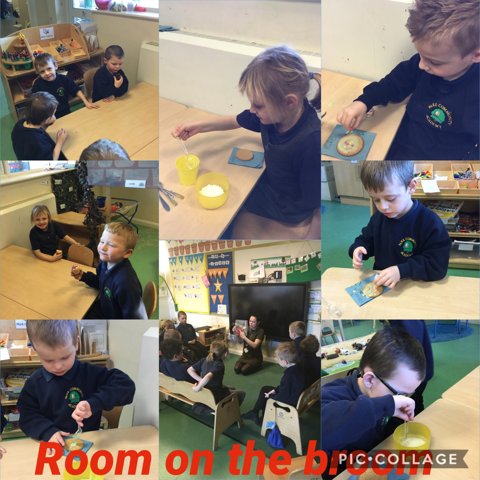 This morning in literacy we read the story room on the broom, the children listened with interest and helped the witch cast her magic spell...
Category: 1H 2018-19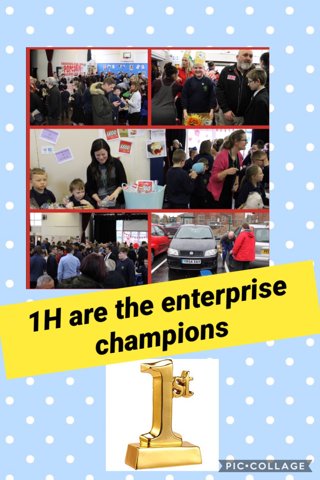 KS1 got a lovely surprise in assembly this afternoon when 1H were announced the winners of the enterprise competition followed by 1R in second place. All of the children did amazingly well and did us all proud, 1H would just like to thank everyone that came and supported us throughout the…
Category: 1H 2018-19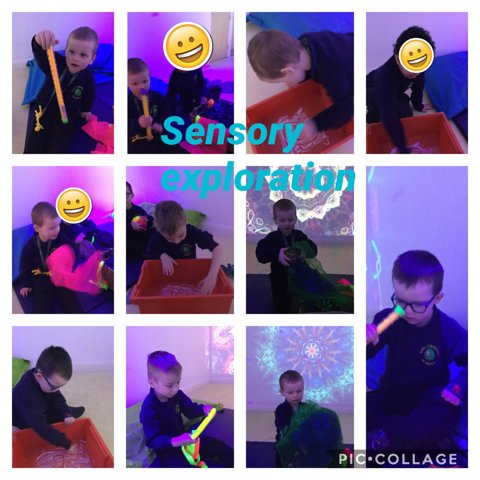 The children had lots of fun working their fine and gross motor skills during phonics! They wrote their names using baby lotion and used all of the new sensory equipment to practice drawing in the air!
Category: 1H 2018-19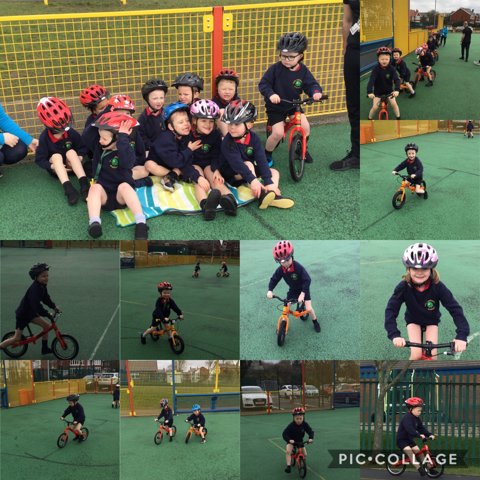 The children had a fantastic last session on the balance bikes! They got to put all their new skills to the test as they explored the big space on the mugger. The children had to follow instructions and listen carefully, they went fast and then slow and followed each other in a line. Then they had…
Category: 1H 2018-19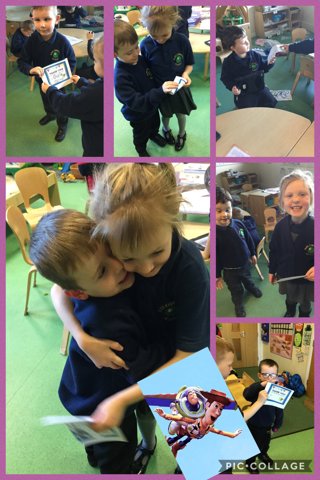 In assembly today lower primary thought about sharing and being a good friend. We had a story about sharing and thought about who is our friend in class. We each made a friend a certificate for being a good friend.
Category: 1H 2018-19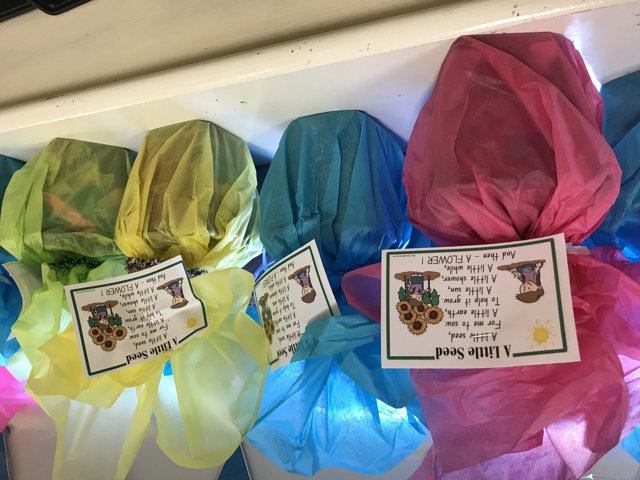 Buy your sunflower kit for just £3.
includes
-Hand decorated pot
- 1 bag of soil
- 2 sunflower seeds
Category: 1H 2018-19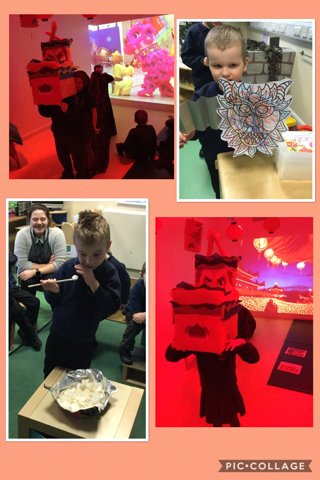 We have been learning about Chinese New Year today. We listened to the story of the animal race, watched a video of a dragon dance and even used chopsticks. We all had a great time acting out the dragon dance and we also made our own mini Chinese dragons.
Category: 1H 2018-19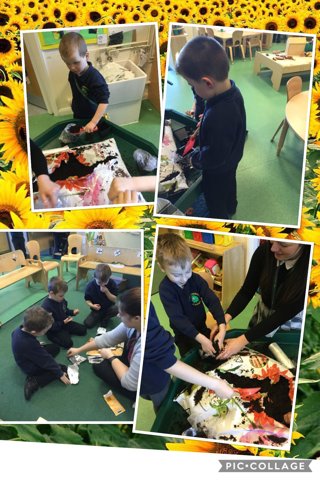 We have been busy preparing for the enterprise market. We have decorated plant pots, baggged up soil and counted seeds for our sunflower growing kits.
Category: 1H 2018-19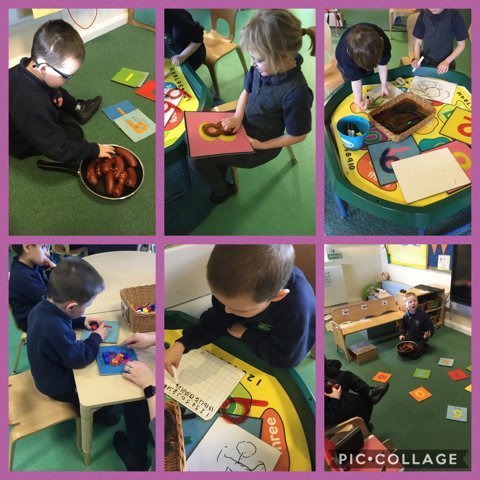 It was all number Fun in 1H for NSPCCs National Numbers Day! We have been singing, drawinging, sorting and chanting anything to do with numbers. Great work 1H
Category: 1H 2018-19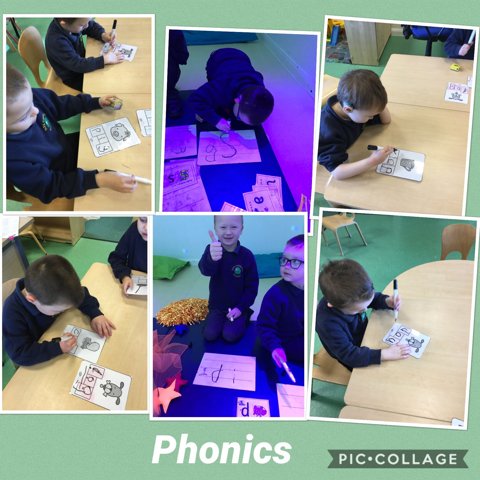 We work hard in our phonics sessions everyday and our hard work is showing, look at the fabulous letter formation from these two groups.
Category: 1H 2018-19