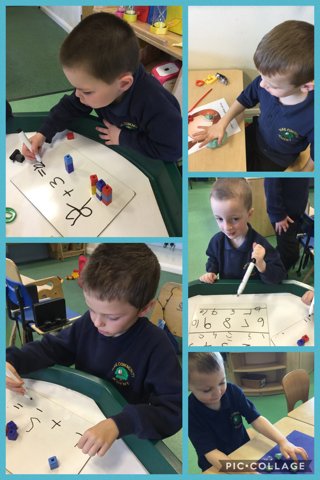 Adding, taking away, capacity, size and reasoning were all the skills we were building on in maths today, using a range of practical resources to engage, support and further our learning.
Category: 1H 2018-19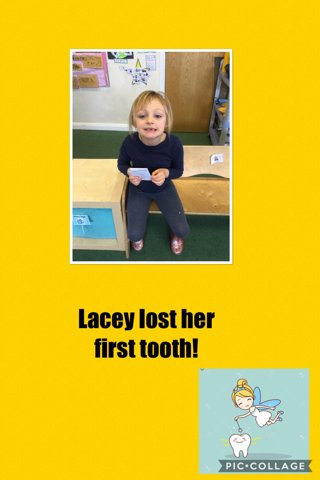 Lacey got a big surprise this afternoon when her wobbly tooth finally fell out, all of her friends were excited for her and she couldn't wait to go home and put the tooth under her pillow to see if she would get a special visit from the tooth fairy!
Category: 1H 2018-19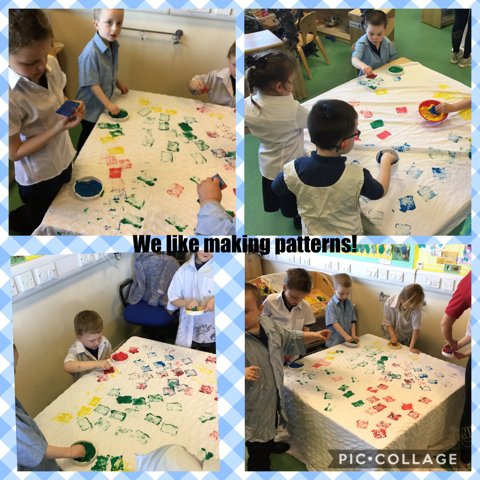 We had a very busy afternoon in 1H as we were making patterns using lots of bright colours for our wings... as we are all going to be flying down the runway as butterflies in the fashion show!
Category: 1H 2018-19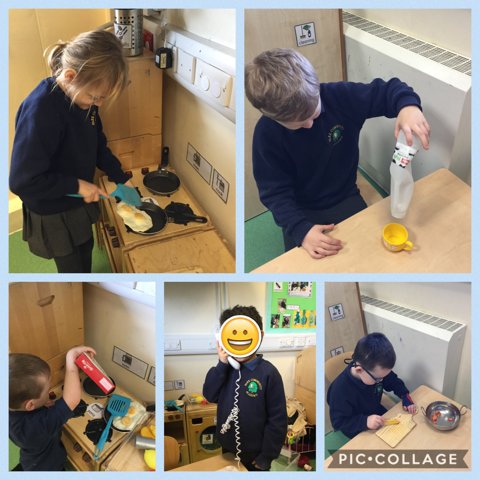 The children have loved practicing their basic skills in our new kitchen role play area... especially when Mrs hopwood put real food for us to chop, mix and cook.
Category: 1H 2018-19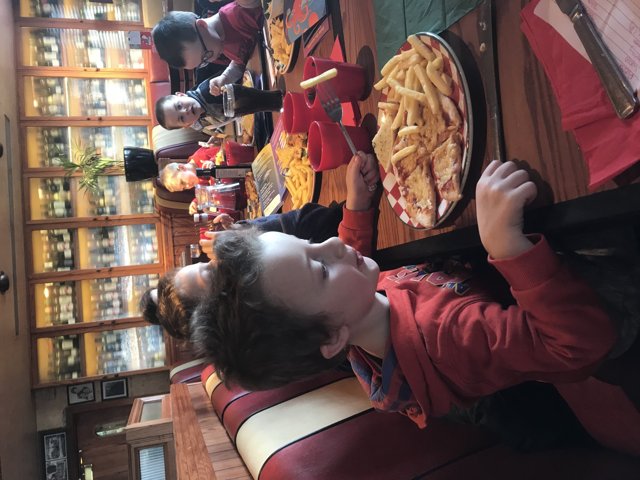 We thoroughly enjoyed our enterprise market place winners meal at Frankie and Bennys today.
Category: 1H 2018-19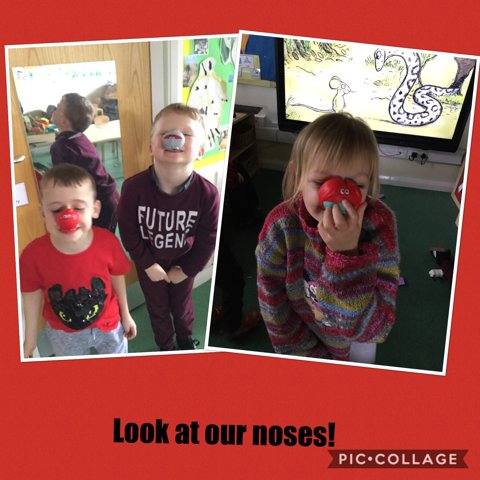 Thankyou to all the children and their families for their donations the children looked fantastic in their own clothes and red noses!
Category: 1H 2018-19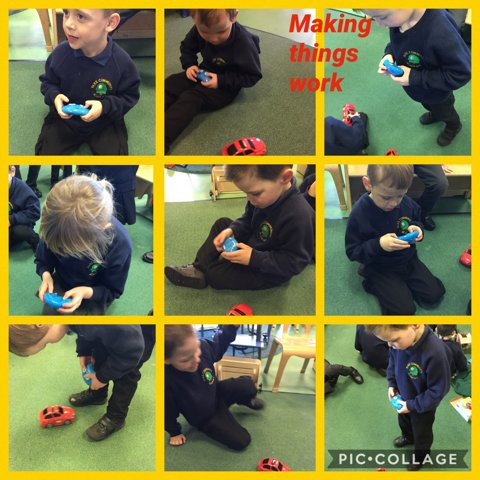 Today in ICT we had a problem to solve... Mrs Hopwood brought in some remote control cars for us to play with but there was a problem.... how could we make them work! The children began to investigate pressing buttons but they still wouldn't go then Jaxon had a great idea he said we needed to turn…
Category: 1H 2018-19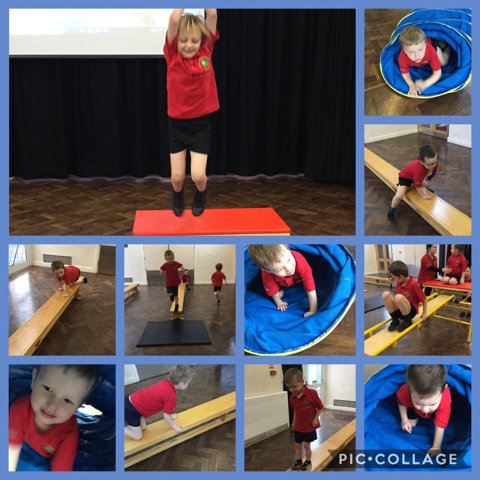 In gymnastics this week we were looking at different ways of travelling! The children took turns to move across the different equipment some children slid on their tummies or bottoms others walked and all of the children had a go at crawling through the extra long tunnel!
Category: 1H 2018-19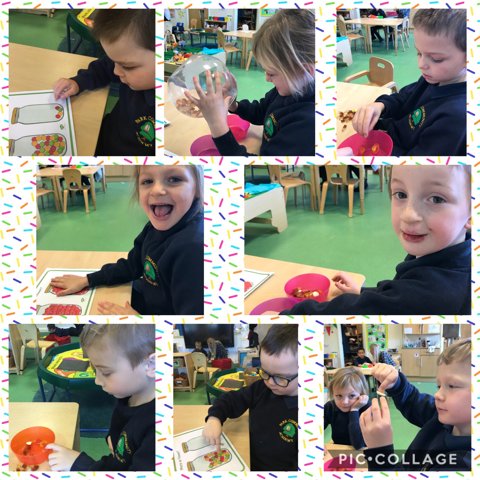 In maths this morning we continued to look at one or lots, the children each had to identify the bowl that had one and which one had lots.... they then had to see if they could choose the right amount themselves. Some children were even able to tell us how they knew one bowl had more than the…
Category: 1H 2018-19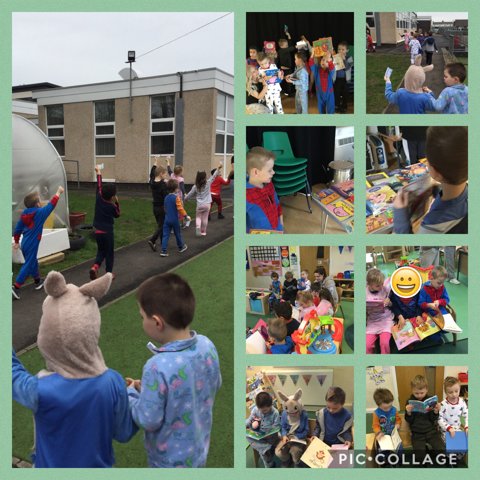 This morning we all lined up in single file ready to go and have a look at the PCA book fair. Thank you to everyone that brought in books to swap the children all got to look around the fair and choose their favourite book to take home!
Category: 1H 2018-19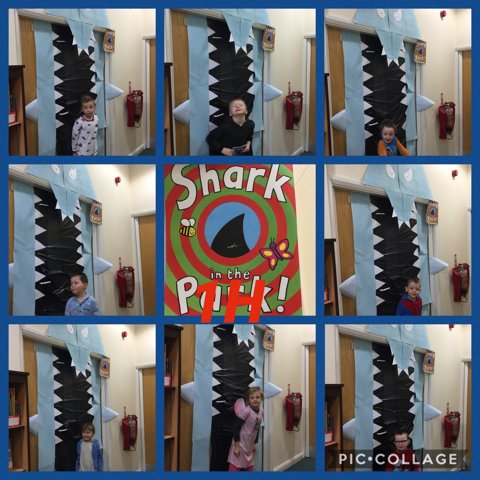 It was fantastic to see you all in your in your pyjamas to celebrate world book day, we have lots of fun activities planned including story time with a real author! Each class also had to decorate their door based on their favourite book and 1H unanimously agreed on "there's a shark in the…
Category: 1H 2018-19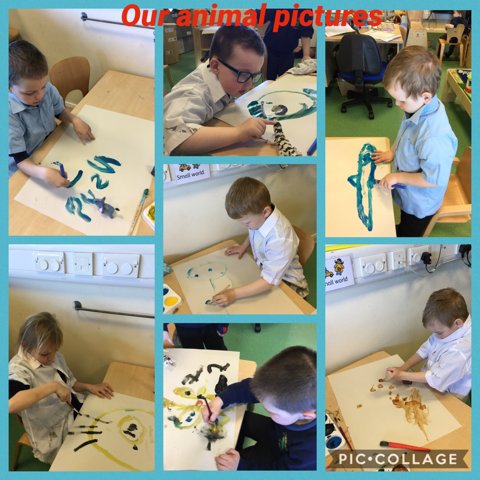 1H got creative this afternoon and painted a picture of their favourite animal. Cameron painted a blue whale, Jaxon painted a crocodile and Lacey painted a giraffe. They each looked at the animal they had chosen and carefully selected the correct colours to use.
Category: 1H 2018-19