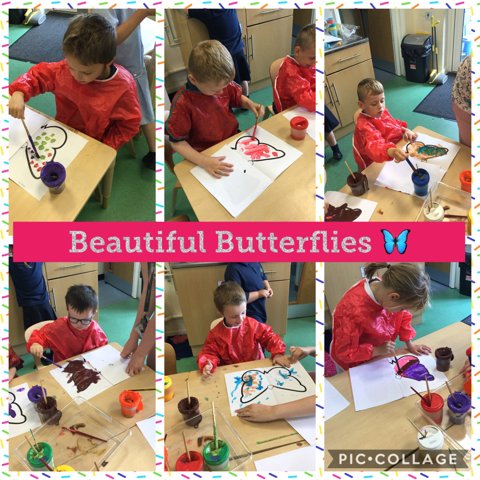 Today in Art we read the story 'the very hungry caterpillar'. When the story finished we learned that the caterpillar turned into a butterfly so we decided to make our very own beautiful butterflies. The children worked hard to paint just one half of the butterfly and then printed it onto the…
Category: 1H 2018-19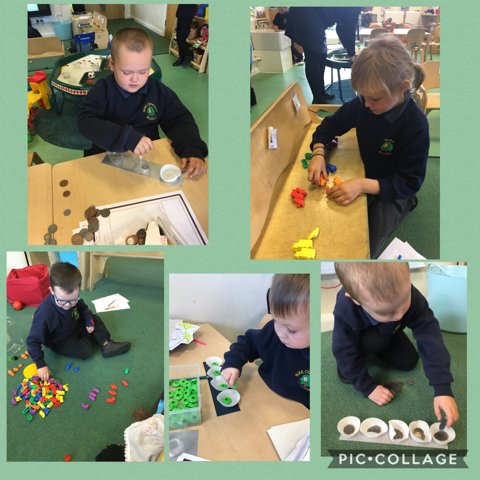 We have been sorting and grouping objects and money in maths today
Category: 1H 2018-19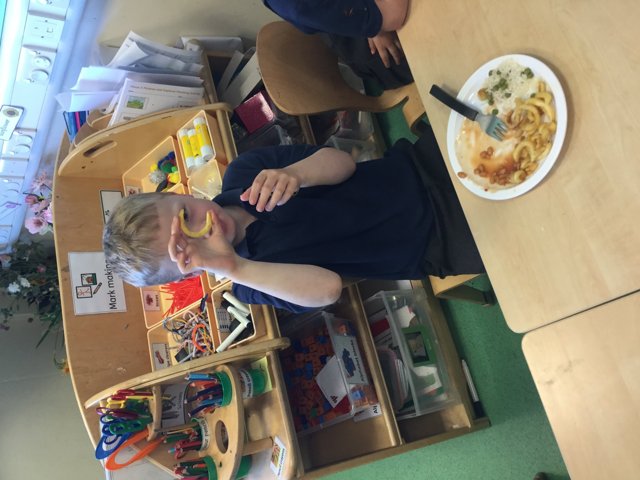 James was really clever at dinner time today. He picked up one of his curly fries and told us it was a 'c'. James was then challenged to think of 5 words that began with the 'c' sound to which he said "cat, Callum, Cameron, cake and cow" Challenge complete... Fantastic work James well done!…
Category: 1H 2018-19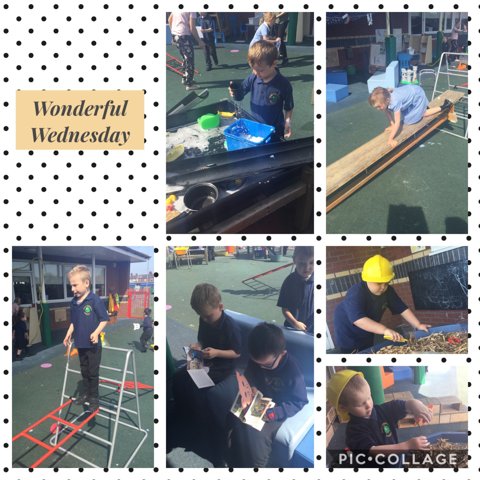 Making most of the sunshine while it lasts!
Category: 1H 2018-19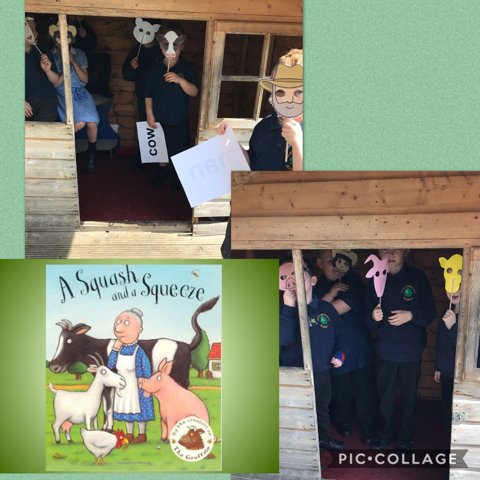 We enjoyed listening to the story A Squash and a Squeeze today. We went on to explore key words from the story and also acting it out.
Category: 1H 2018-19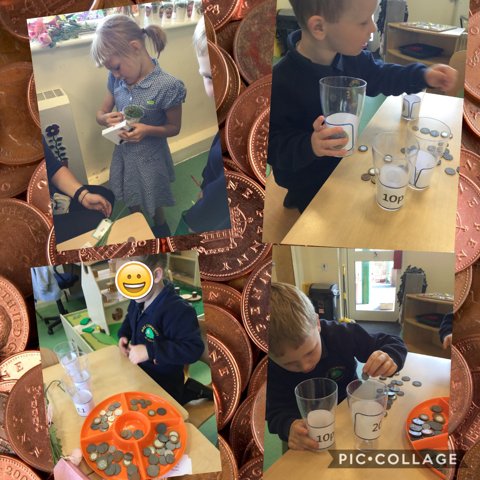 We are exploring money in maths. Today we have been sorting coins and using them to make purchases in our role play flower shop.
Category: 1H 2018-19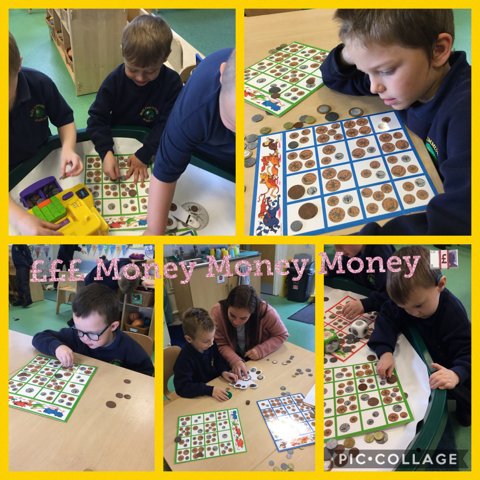 This morning in Maths 1H have been looking at money. We sung the 5 current buns song using our coins and lots have children have been practising their matching skills matching the different coins to the big picture. Cameron was even able to tell us the names of some of the coins too. Well done…
Category: 1H 2018-19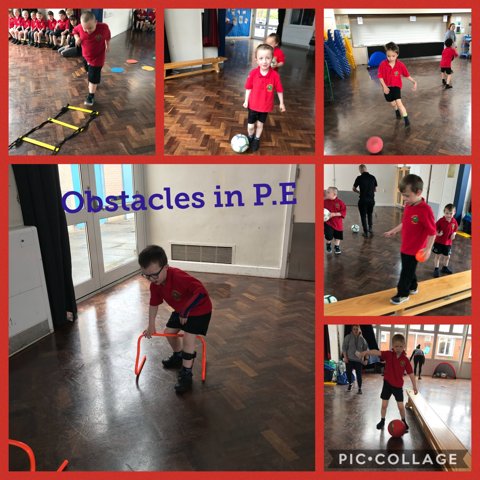 This week in P.E we have played lots of different games including the jungle game. The children had to use their skills to balance, climb, run and dodge the different obstacles in their way but their favourite part was running away from the scary tiger at the end
Category: 1H 2018-19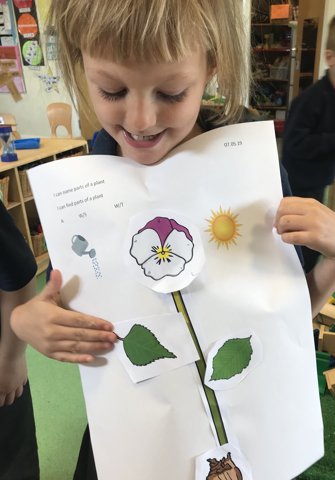 Lacey was very proud to show the flower she created. She is learning to name each part of a plant and can name the leaves, roots and flower.
Category: 1H 2018-19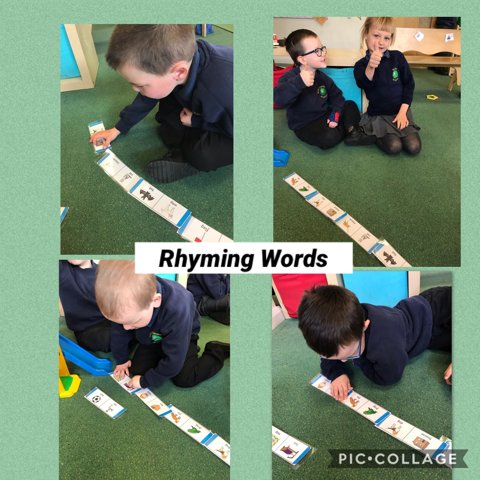 We have been learning about rhyming words. We have been listening to words being read out loud and gave them a cheer if they rhymed and a thumbs down if they did not.
Category: 1H 2018-19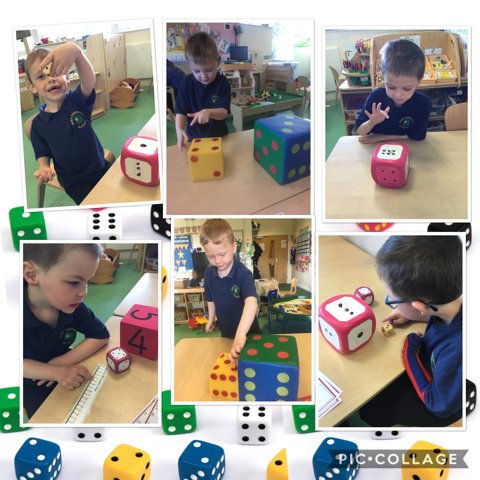 We have been using dice in maths. We rolled the diced then found the matching face on another dice. Some pupil went on the fine the correct numeral on a number line and discuss 1 more and 1 less than that numbers while others counted the spots and built a tower of blocks using the rolled…
Category: 1H 2018-19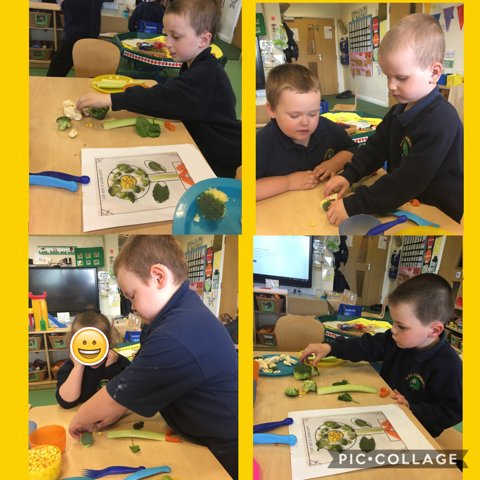 1H got creative in science today and created a representation of a flower using a range of foods. They are learning the names of the parts of the flowers and are watching the seeds they planted last lesson begin to grow.
Category: 1H 2018-19