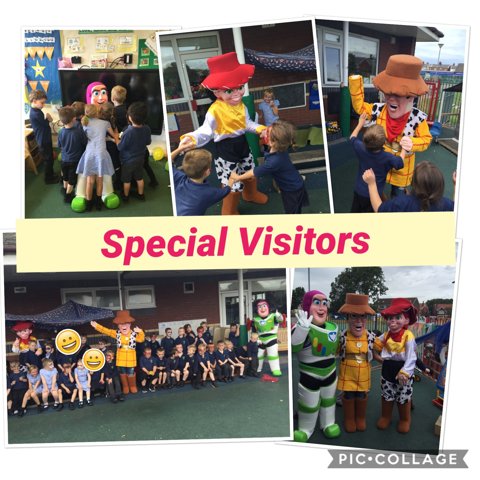 This afternoon was the most exciting bit of the day. Buzz, Woody and Jessie came to visit us! Everyone had so much fun dancing with them, giving them high 5's and cuddles. We then finished the afternoon off with a konga line around the playground lead by Buzz Lightyear... To Infinity and…
Category: 1H 2018-19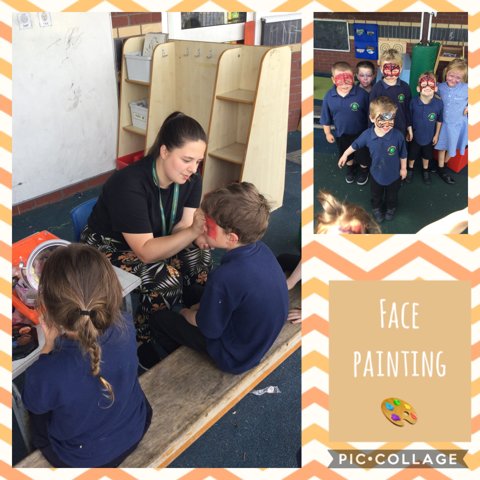 After dinner we all had our faces painted, some of us chose to be butterflies, some of us chose to be Chase from paw patrol and some of us chose to be a forkie but most of us chose to be a Spider-Man/Girl
Category: 1H 2018-19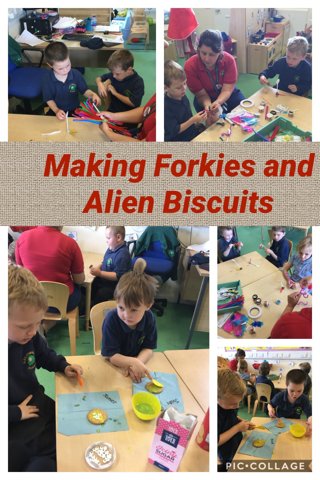 For rewards day today, 1H have had a Toy Story themed day. This morning we have all made a forkie and decorated an Alien Biscuit. We also went in the sensory room to watch the movie and had a toy hunt in the forest!
Category: 1H 2018-19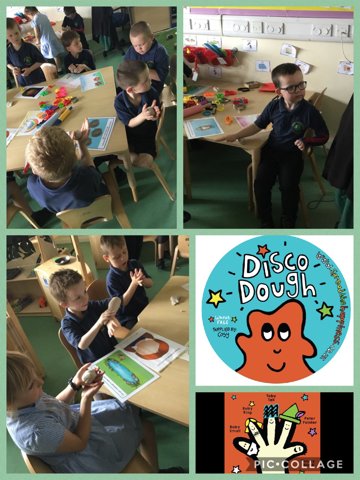 1H had a great afternoon practising their fine motor skills. They used play dough to practise; pinching, poking, rolling and squeezing!
Category: 1H 2018-19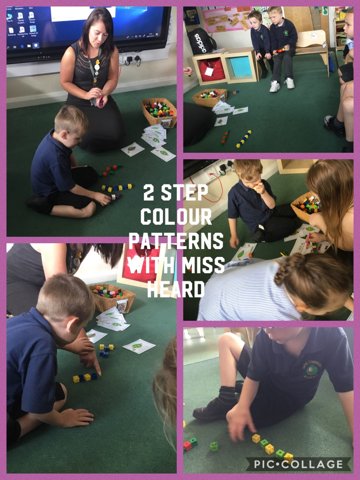 1H have had a great morning learning how the create colour patterns with Lego, cubes and crayons!
Category: 1H 2018-19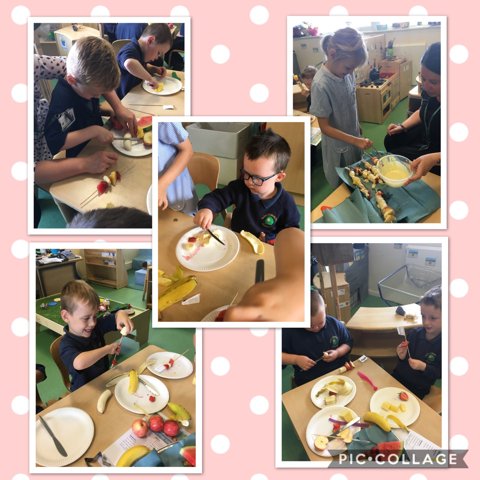 This morning 1H have made fruit kebabs. We read the very hungry caterpillar story one more time to refresh our memories on the different foods the caterpillar ate and then we made our own fruit kebabs drizzled in white chocolate. We developed our cutting skills using a knife to cut up the fruit…
Category: 1H 2018-19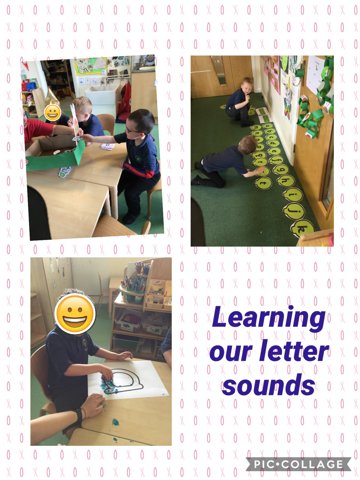 In phonics today we continued to learn our letter sounds. Some of us fed the caterpillar with the letters whilst shouting out a word that begins with that sound, we had some fantastic words including "snake, dinosaur, fish and gorilla". Some of us also decorated some letters using tissue paper and…
Category: 1H 2018-19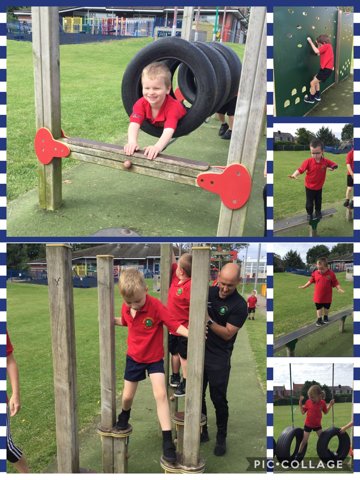 This morning in P.E we really enjoyed exploring the trim trail. All the children had a turn using their bodies to climb, balance, swing and jump across the different obstacles. We ended the lesson with a game of tig with all the teachers followed by a stretch and cool down.
Category: 1H 2018-19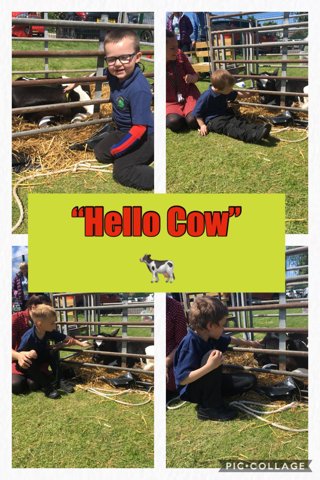 We had a very special visitor in school today.. a baby cow! Some of the children were able to tell us that baby cows are called calf's and they came up with some fantastic names for it including 'Jackie' and 'Transformer' but our favourite suggestion was Harley's idea to call it 'Farmer Jingles'!…
Category: 1H 2018-19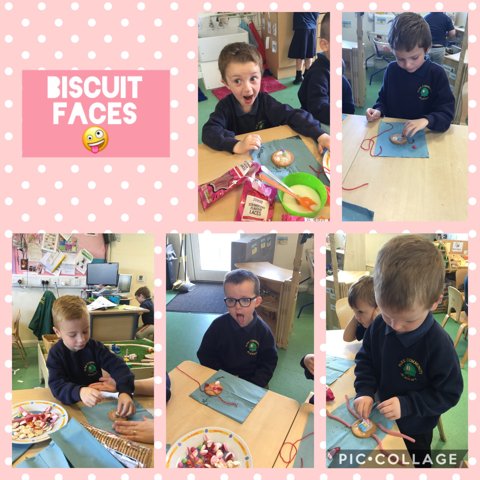 This morning we have learnt about different faces that we can make; happy, sad, excited, shocked and silly faces. We all had fun trying to make our own silly faces and then made biscuit faces using biscuits, icing and sweets. We will enjoy eating them for snack this afternoon yum yum
Category: 1H 2018-19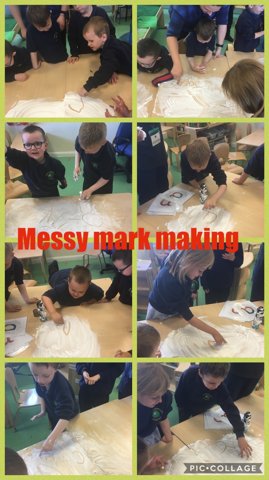 Today in our phonics lesson we were exploring the shaving foam. We all had a try at writing the first letter of our name and then continued to write our full names, write numbers, draw shapes and faces. Jaxon and James even had a go at drawing transformers in the foam. Well done everyone you all…
Category: 1H 2018-19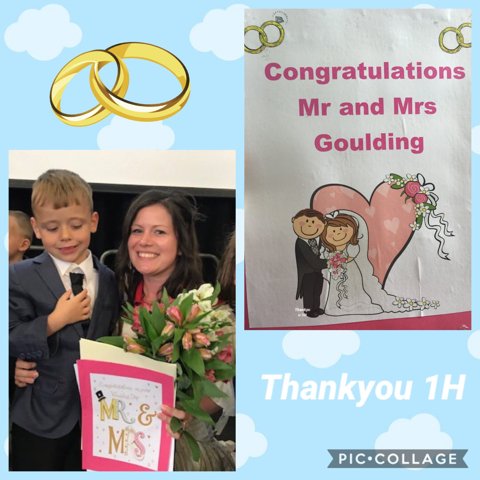 I just wanted to say a big thankyou to everybody in 1H for making my last school day as Miss Sagar very special especially Harley and Lacey for joining me on the stage in assembly ☺️
Category: 1H 2018-19