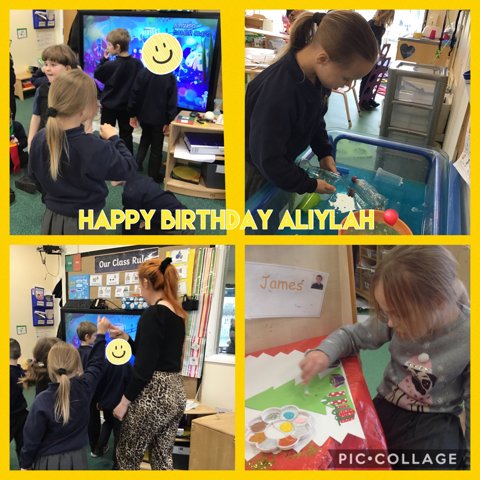 Happy birthday Aliylah 7 today! Wishing you a wonderful day. We enjoyed our class party this afternoon.
Category: 1C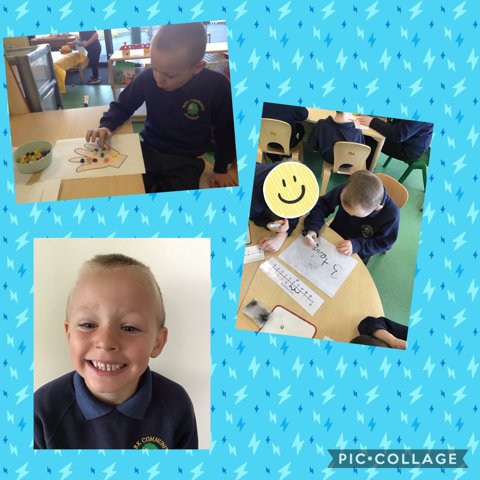 Well done to Logan who is our star of the week this week. Logan has completed some fantastic Maths work adding one more to a given amount and then completing the written sums. Fantastic Logan, well done!
Category: 1C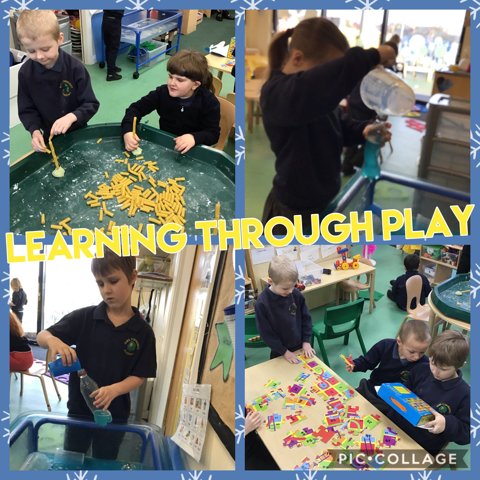 Continuous provision provides children with a variety of opportunities to develop crucial skills. Here you can see the children enjoying a threading activity, water play and a jigsaw. These activities are developing hand eye co-ordination, fine motor skills, problem solving, communication,…
Category: 1C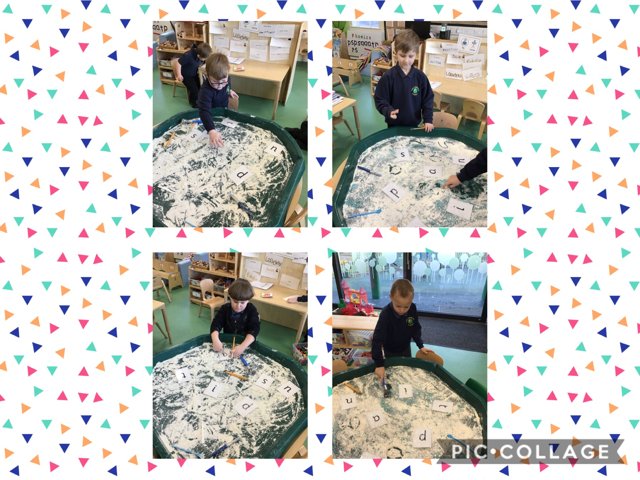 Well done 1C, you worked hard in the winter writing tray this morning. You found the letter sounds s,a,t,p,i,n and had a go at writing them in the sensory snow. Good job!
Category: 1C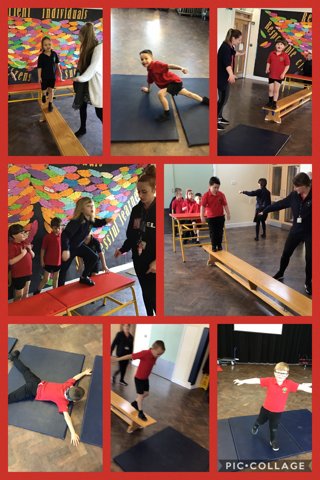 This term in P.E we are going to be focusing on our Gymnastics skills. This morning we enjoyed using some of the apparatus to climb and balance on. We then finished our sequence with a star position on the mats. Well done everyone.
Category: 1C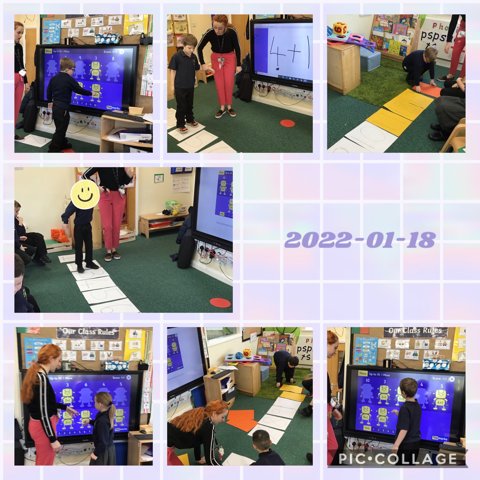 In Maths today we have been learning to add 1 more to a given number. We started with a game on the board and then enjoyed a jumping game using the number line. We all tried our best in Maths this morning and worked our brains super hard earning some extra outside play.
Well done everyone!
Category: 1C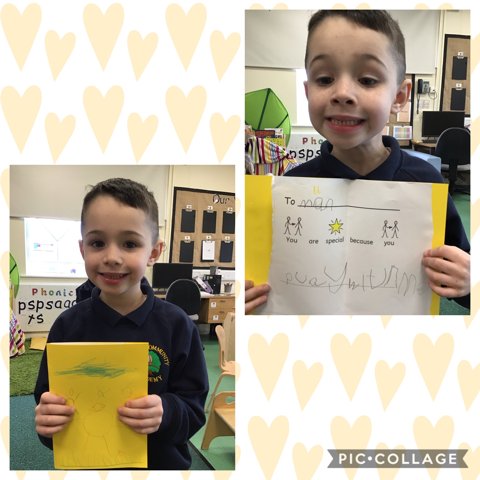 During our RE/PHSE lesson we discussed who was special us and why. Harry-blu made a lovely card for his mum.
To Mum
you are special to me because you play with me.
love Harry-blu
Category: 1C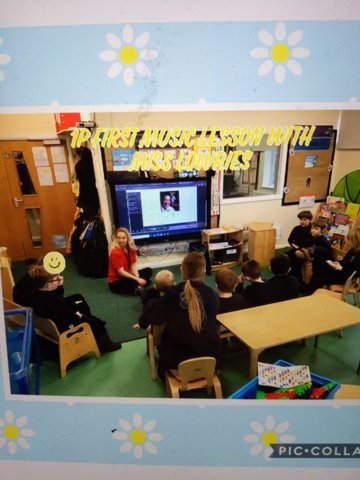 1C loved their first music lesson with Miss Lowries, we all enjoyed listening to 'a lovely day' it was a great start to the week.
Category: 1C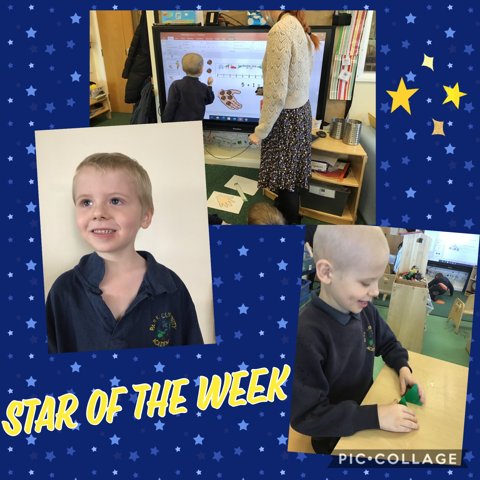 Well done to Jacob who is our star of the week this week for fantastic work in Maths. Keep up the great work Jacob!
Category: 1C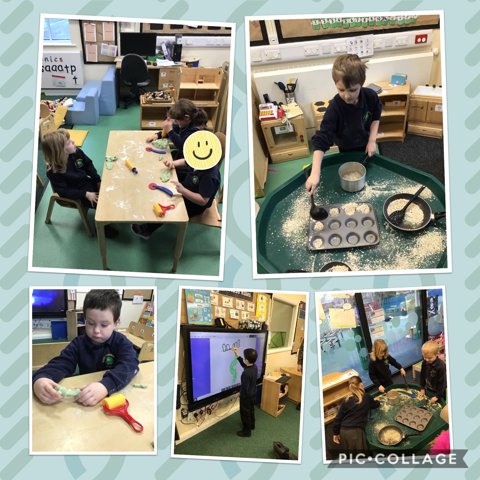 We really enjoyed our activities this morning, from making playdough beanstalks to making our very own magic mixtures in the role play area, we had so much fun this morning whilst we were settling in for the day.
Category: 1C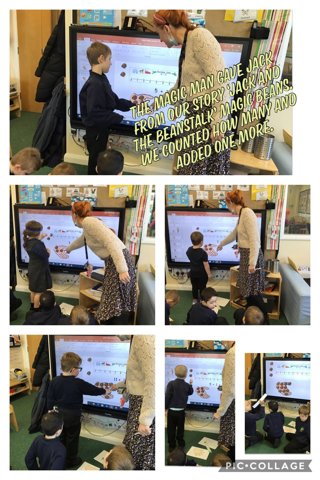 Category: 1C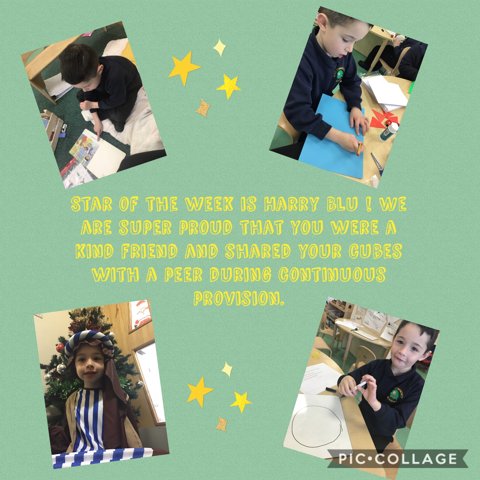 Category: 1C