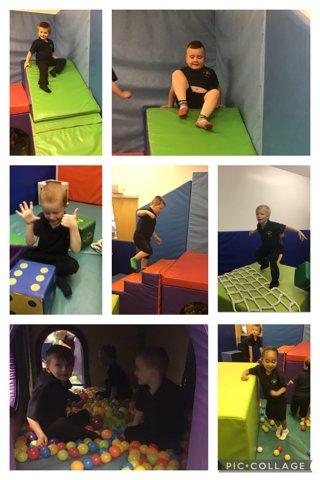 This afternoon we have explored the soft play room for the first time! As you can see, we had so much fun!
Category: 1B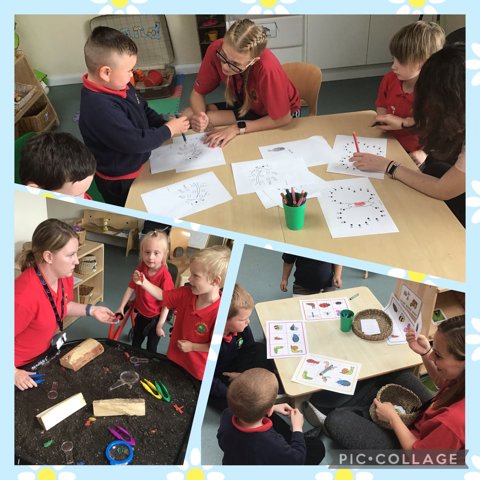 Lots of fun during Science this morning as we have continued to explore mini beasts. We have played mini beast bingo, we have tried hard to complete mini beast dot to dot drawings and we have searched for the mini beasts in the soil and looked closely at their features using the magnifying…
Category: 1B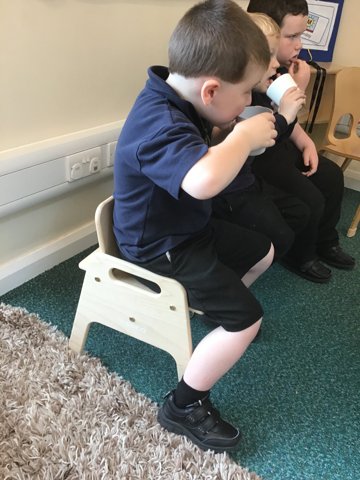 Today Logan drank his water from a cup today! This is a first for Logan who normally prefers his water bottle. Logan was really proud of himself - super job!
Category: 1B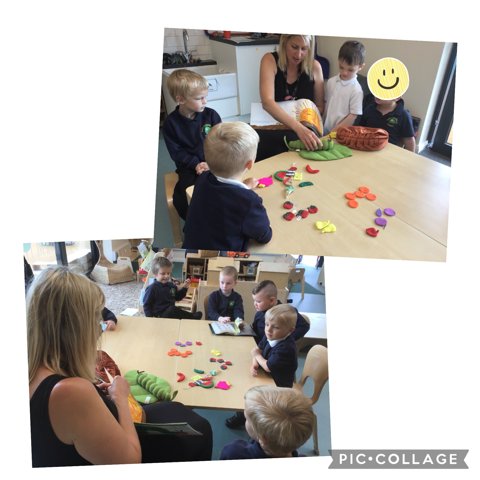 This week we are continuing our learning through the story of the very hungry caterpillar. Today the children had a go at retelling the story with Mrs Crouch using the props from our story sack. Super work everyone!
Category: 1B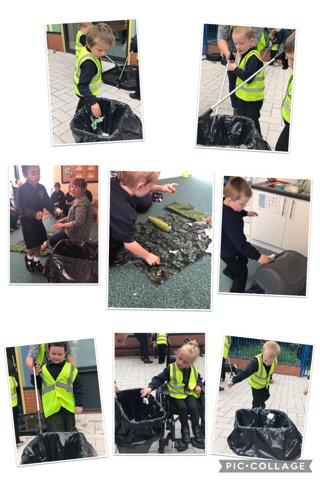 Today we met Cecil and discovered how sad he was because all the rubbish in the garden was blocking his house. So we helped him by using our litter pickers and collected all of the rubbish we could find and put it in the bin. Fantastic teamwork everyone Cecil is a very happy caterpillar!
Category: 1B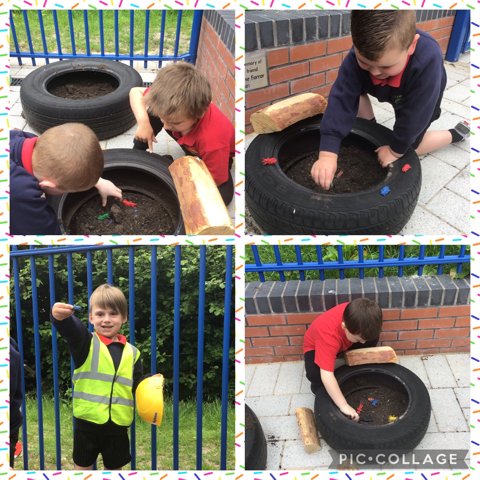 In our Science lesson this morning we have been learning about different insects and mini beats that live in the garden. We enjoyed digging in the tyres to find different bugs that live in the soil.
Category: 1B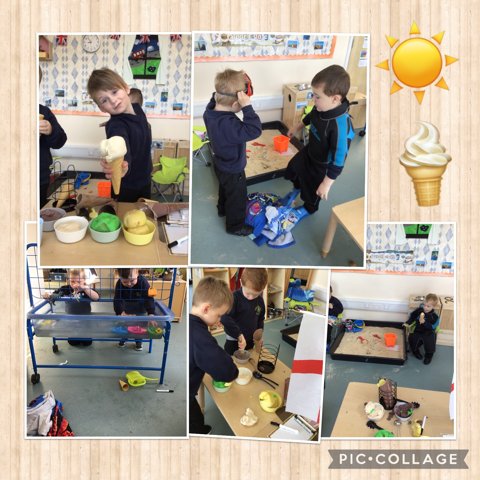 1B have absolutely loved our day at the seaside today. They made ice creams in the shop, made sandcastles on the beach and splashed in the sea! Don't they look great dressed up in the beachwear costumes!
Category: 1B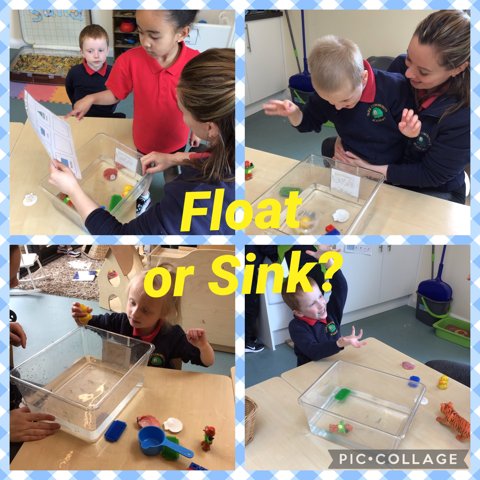 We've learnt all about sinking and floating this morning in Science.
Category: 1B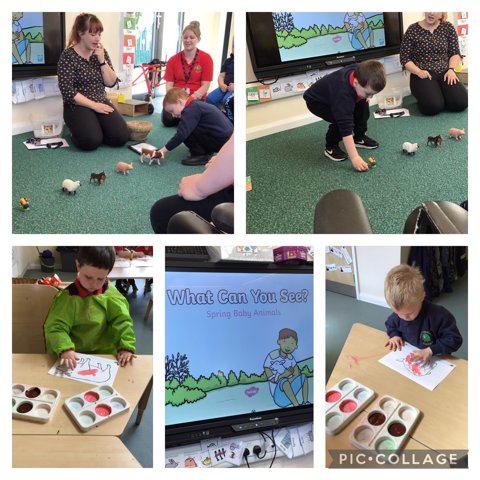 This morning in Science we have been learning about farm animals and their babies. First, we played a game where we sang 'what's in the box', we had to pull out a baby animal and match it to it's mummy. Next, we painted pictures of farm animals and then we completed a matching worksheet. Everyone…
Category: 1B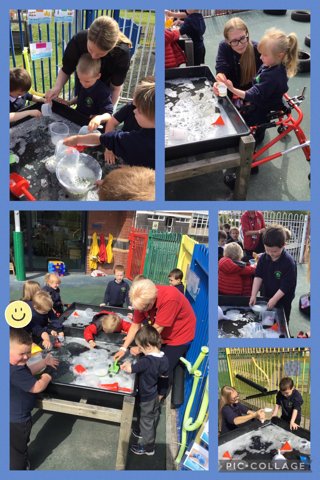 This morning we took our Maths lesson outside and explored capacity in the water area. Some of the children were able to tell us if the jugs were 'full' or 'empty', well done 1B!
Category: 1B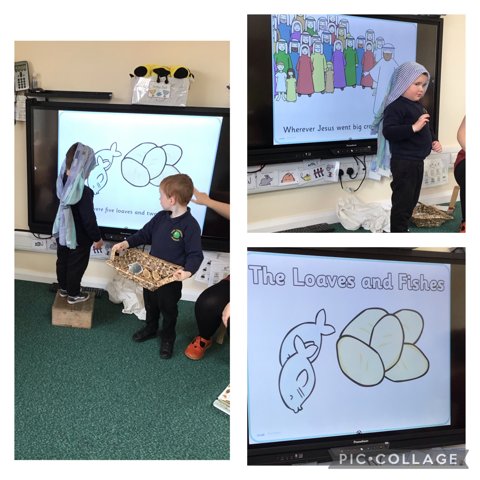 Today in RE we have been learning about the bible and how it is a special book for Christians. We read and role played the story "The Loaves and the Fishes". The pupils really enjoyed learning about this story and retelling it with their friends.
Category: 1B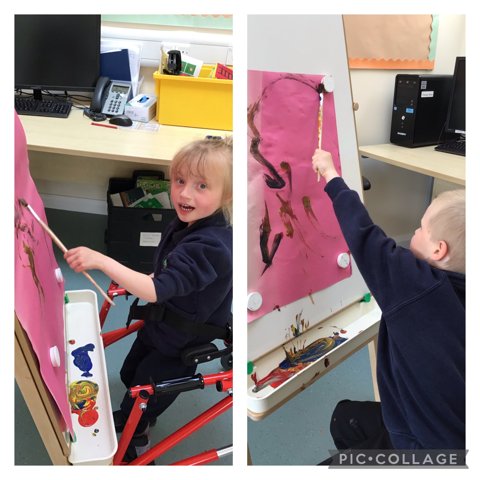 Heidi and Aiden have been doing some fantastic painting on the easels this morning! Look at the lovely straight and curved lines they've made!
Category: 1B