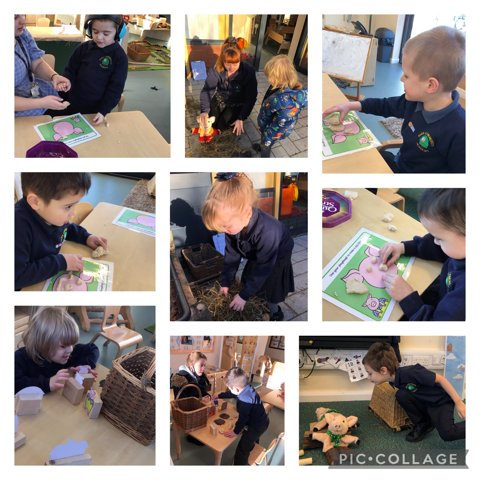 Today we continued our learning about the story of the Three Little Pigs. Today we focused on learning the names of the characters and so explore lots of different activities to help us understand and talk about the story. Some of us made straw houses, some of us made playdoh pig faces and some of…
Category: 1B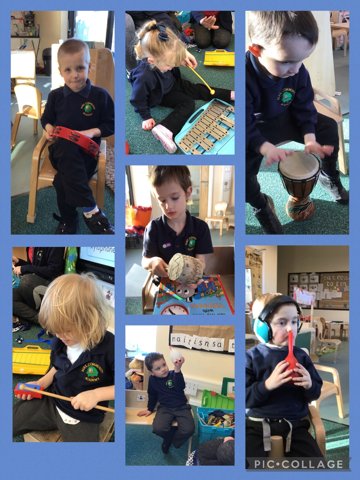 We had lots of fun in Performing arts today playing the musical instruments. We focused on starting and stopping and we all did fantastic!
Category: 1B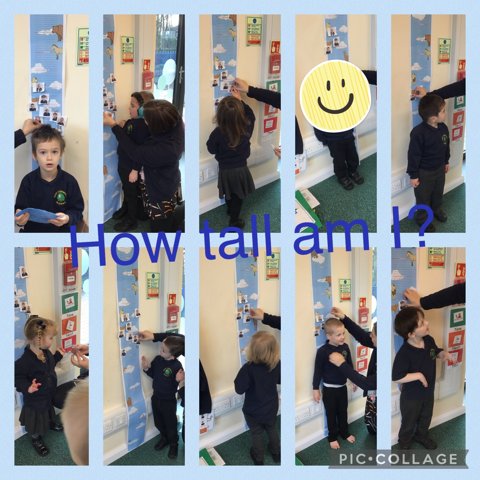 We really enjoyed measuring how tall we are during our Maths lesson this afternoon. We learned that we are all different heights as some of us are as tall as a lion, and some of us are as short as a deer.
Category: 1B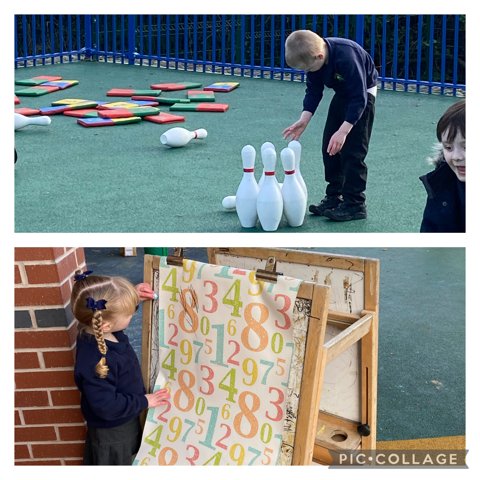 Kaylee and Aiden both played with something different during outside play today which was great to see. Kaylee looked closely at the numbers in the mark making area and had a go at making chalk marks over the top. Aiden chose to play with the bowling skittles - standing them up and knocking them…
Category: 1B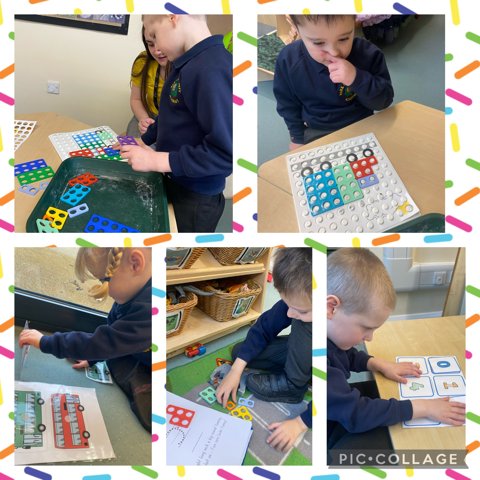 1B have done some super maths work today. Some children have been matching numbers, colours and shapes - others have been exploring numicon to develop their counting skills. Well done everyone!
Category: 1B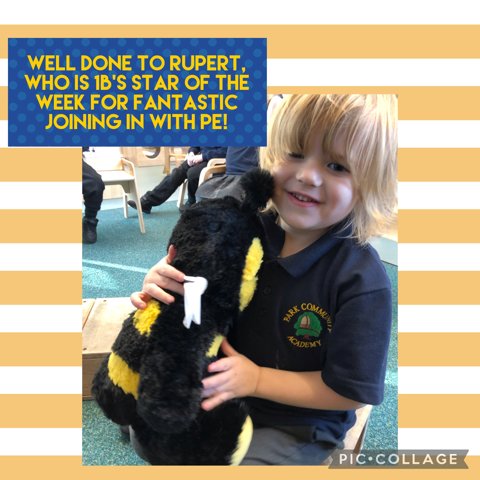 Well done Rupert!
Category: 1B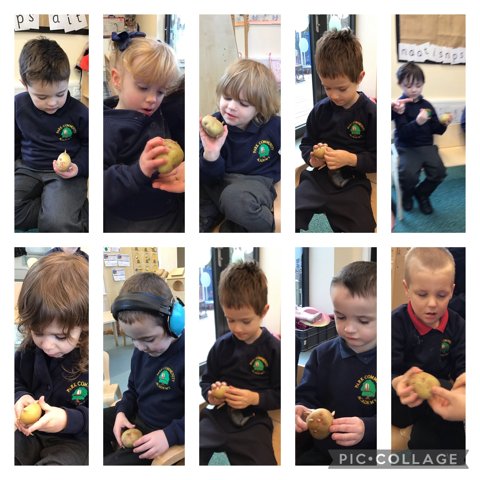 This afternoon we explored potatoes as part our learning about growing. We looked at the different ways in which potatoes are used for our food - chips, crisps, mash and so on. We enjoyed looking closely at the potatoes and seeing their sprouts ready to begin growing more potatoes
Category: 1B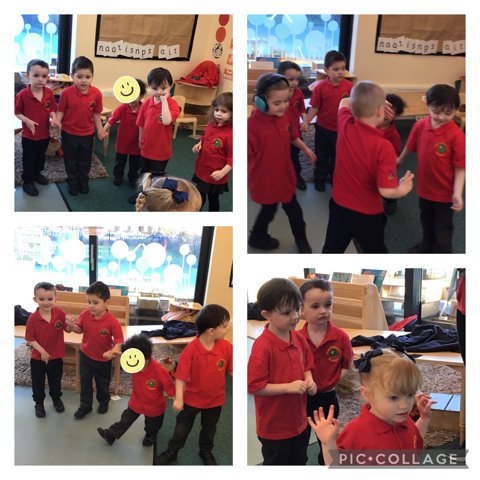 We loved PE today and put our PE tops on for the first time. We worked hard to be as independent as possible in getting changed and unchanged. Next week we are going to try and put our whole PE kits on including our shorts and pumps! In PE we sang the Hokey Cokey and played go and stop games, we…
Category: 1B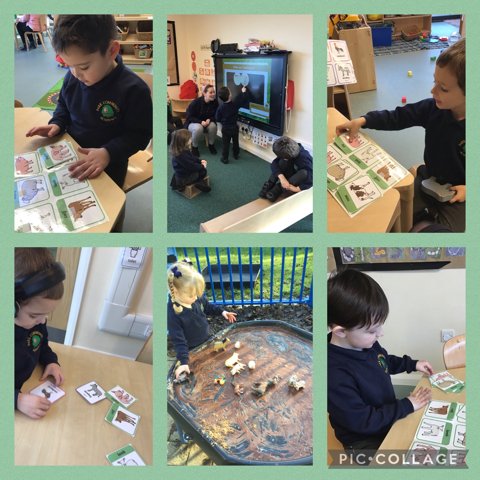 In Science today we enjoyed looking at different farm animals. We matched them to their babies and learnt what sounds they make too! We also loved playing with them in the mud outside!
Category: 1B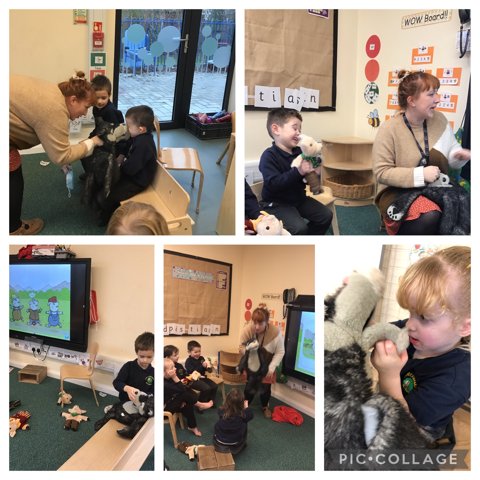 Today in 1B we read our new story for the half term, The Three Little Pigs. All the children really enjoyed listening to the story and using our puppets.
Category: 1B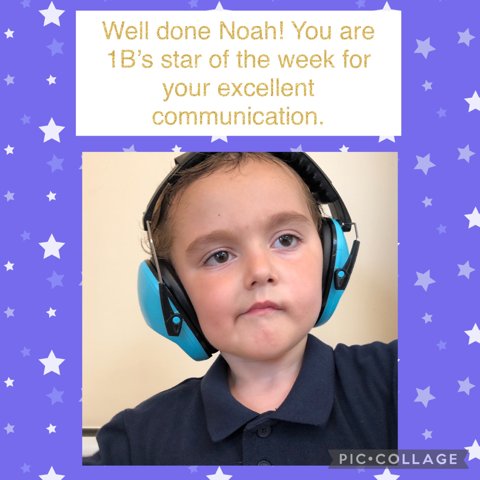 Well done Noah!
Category: 1B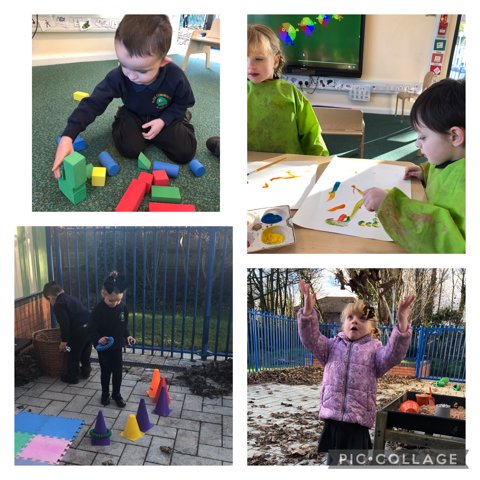 1B have had a super day back after the Christmas break. They've all enjoyed seeing their friends again and exploring the fun in the classroom and outdoor areas.
Category: 1B