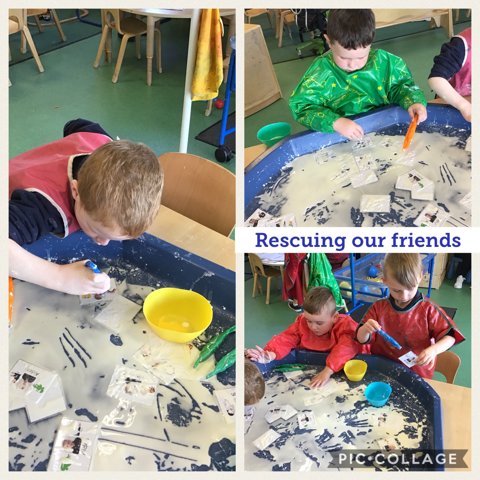 This afternoon we have been rescuing our friends from getting stuck in the gloop. We had to use the tweezers to pick up the pictures which was really tricky but we all tried really hard. Activities like this help the muscles in our fingers get really strong which will help our writing…
Category: 1B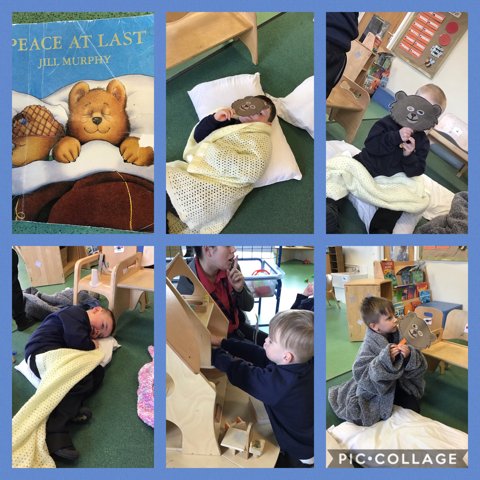 Our story focus this week is 'peace at last'. We have enjoyed listening to Miss Barlow read it to us and acting it out using the props.
Category: 1B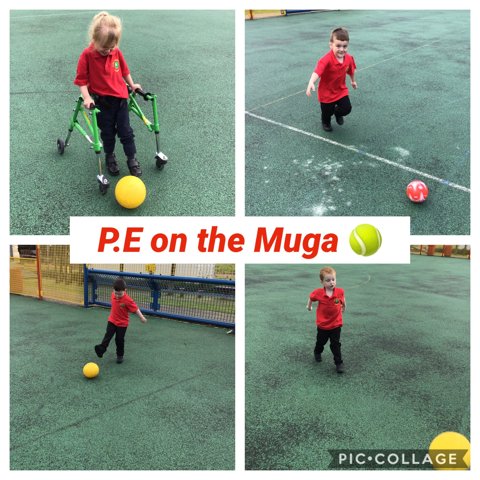 During our P.E lesson this morning we explored the balls on the Muga. We practised kicking, throwing and catching and some of us tried getting them in the basketball nets too!
Category: 1B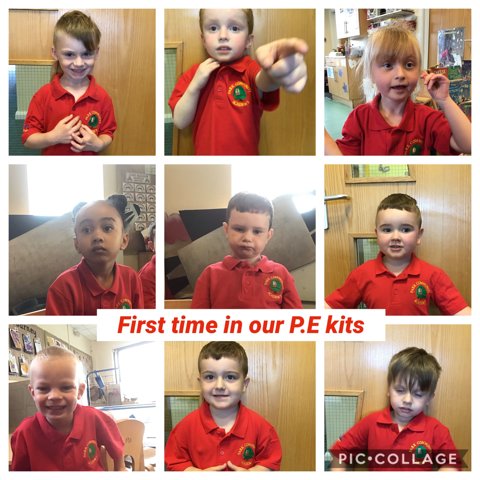 Look how smart we are in our red P.E tops!
Category: 1B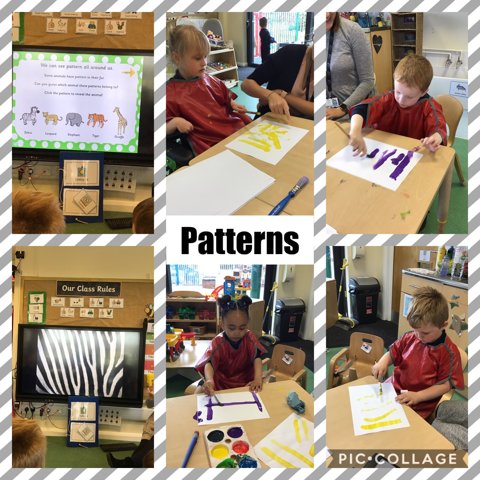 This afternoon in Art we have been learning about patterns. Today we have focused on stripes. Firstly we looked at different stripes on animals, furniture and clothing and then we painted our own stripey patterns.
Category: 1B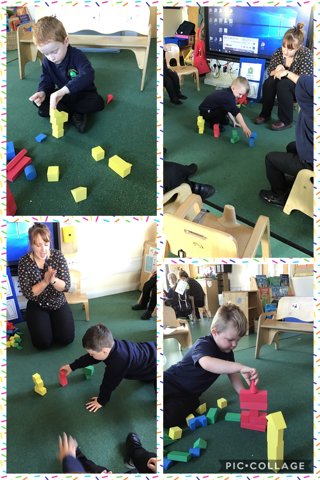 This morning in Maths we have been colour sorting and building towers. We all did an amazing job!
Category: 1B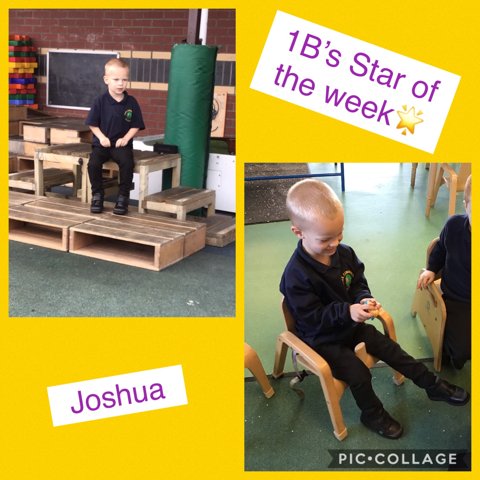 Joshua is 1B's star this week for his fantastic work during circle time! Well done Joshua
Category: 1B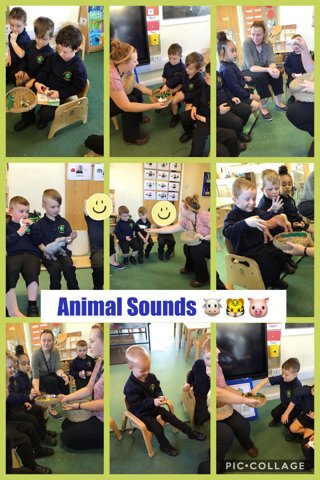 In circle time this afternoon we played a game called 'miss Barlow has a box eieio'. We all had a turn to guess which animal made the sound miss Barlow was making and had a go at making the sound ourselves.
Category: 1B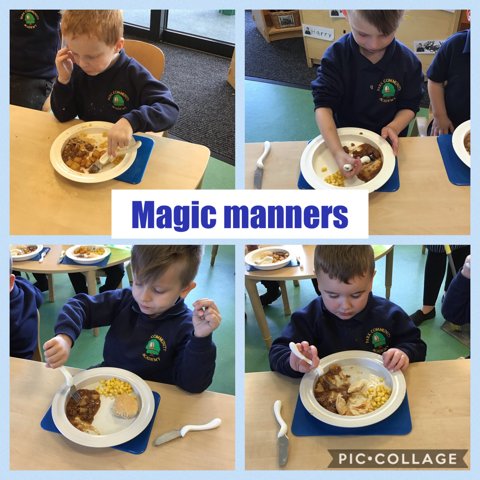 We are working hard at lunch time remembering to use our forks to eat with and we are practising our please and thankyous.
Category: 1B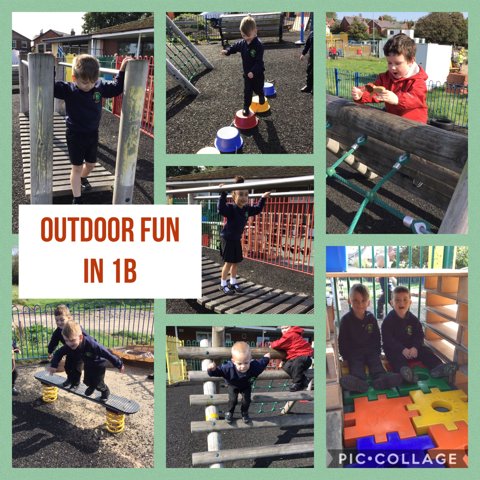 Fun in the garden this morning for all of us!
Category: 1B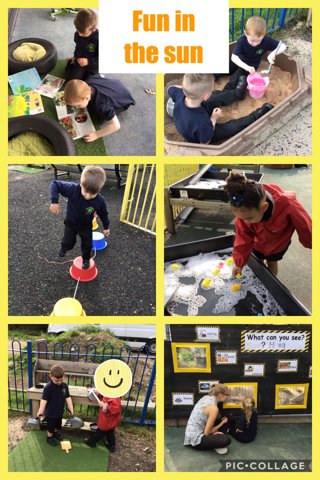 The weather has been glorious again today so we have made the most of the sunshine by playing in our outdoor areas today.
Category: 1B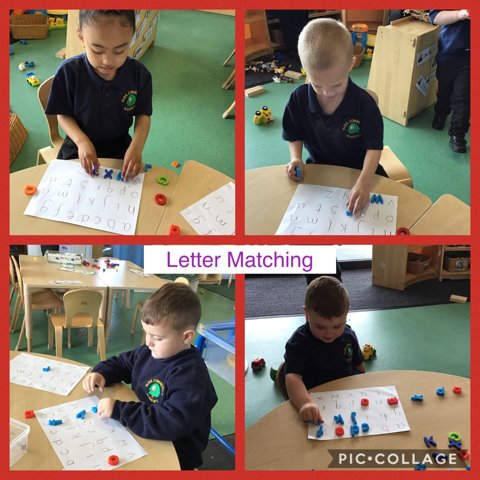 Some of us worked really hard at the letter table this morning matching the magnetic letters to the letters on the paper. Super work everyone!
Category: 1B