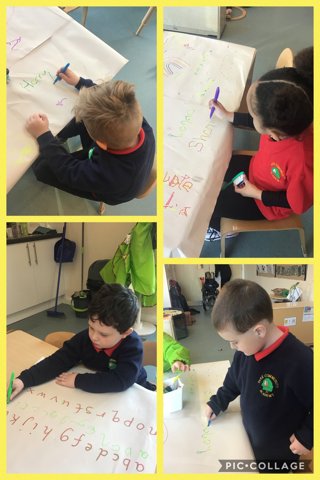 A massive well done to these children who were practising their writing this afternoon, over copying, under copying and independent mark making. Super work everyone!
Category: 1B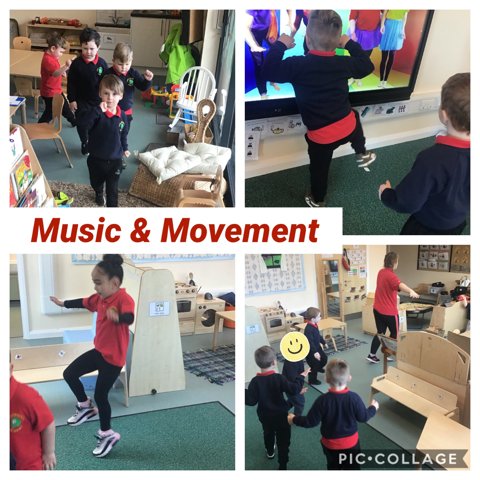 In P.E this morning we explored moving to music in different ways including dancing, walking, marching, skipping and jogging. We then cooled down with Sticky kids - cool down, maybe you can have a listen at home.
Category: 1B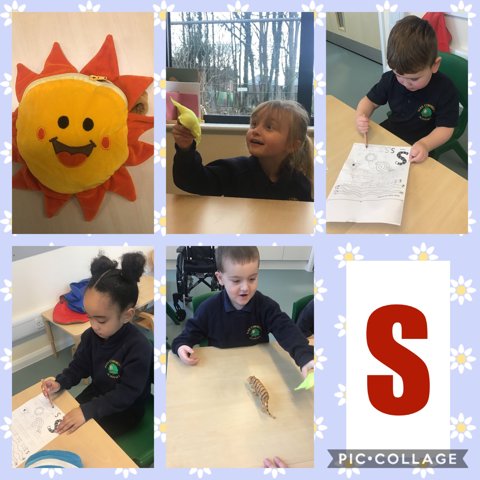 In phonics this week we are focusing on the sound s. Today, we looked in our sun bag at lots of different items that begin with the s sound including a Santa, snake, star and spoon. We were then challenged to find the object beginning with s from a choice of two different objects. Finishing with…
Category: 1B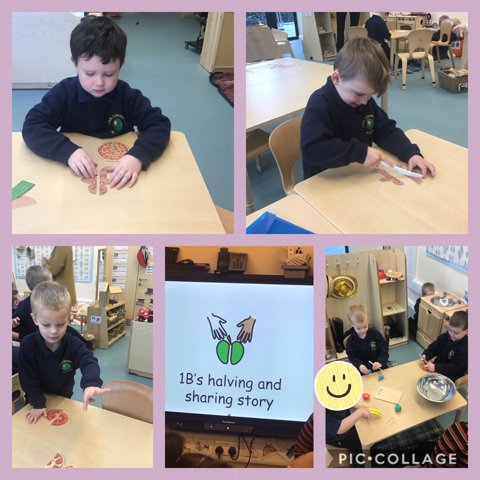 This morning we have been learning how to halve something in order to share with somebody else. First we listened to our special story and then we practised finding the other half of a piece of food and then using a knife to cut it in half again. We also learnt the sign for share. Well done…
Category: 1B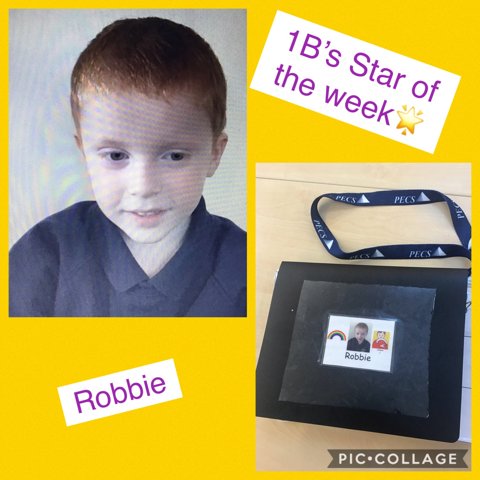 Well done Robbie, you are our star this week for fantastic communicating using your book. Well done Robbie!
Category: 1B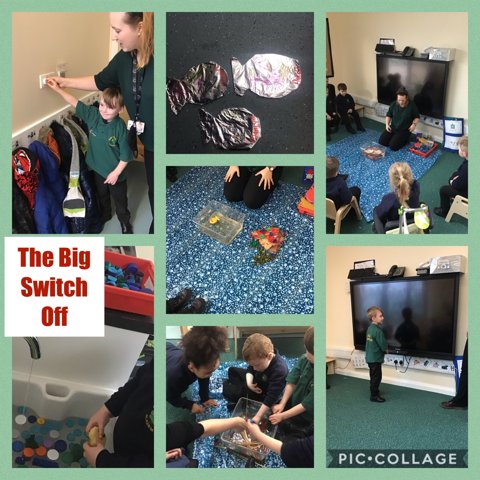 This afternoon for the big switch off Our Eco rep Archie had a big job to do. Archie had to turn off all of the electrical items in the classroom. We then learnt all about Freddie the fish who became really sad due to the rubbish that was in his tank. When we asked what would make him happy again…
Category: 1B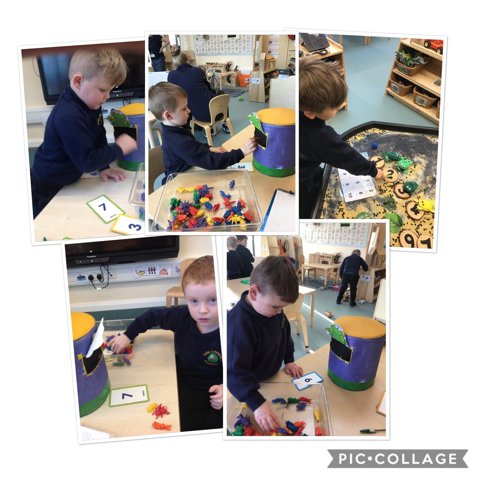 Today in Maths we have been feeding Mr. frog the right amount of bugs. Well done everyone you all worked really hard recognising numbers and counting out objects.
Category: 1B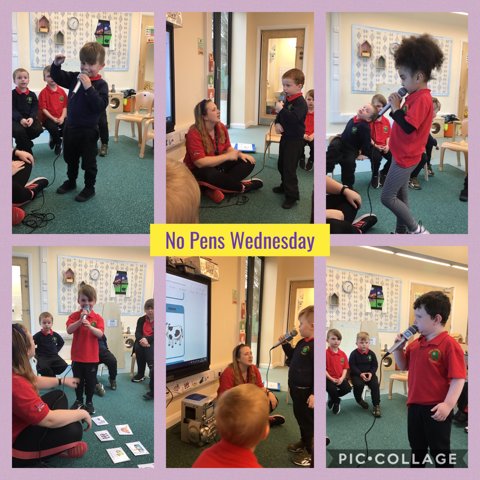 For no pens Wednesday we have been practising our communication skills by taking it in turns to talk on the microphone.
Category: 1B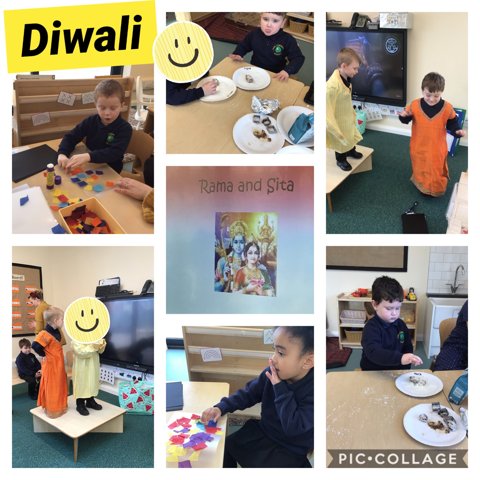 This morning we have learnt all about Diwali. We listened to a story about Rama and Sita and learnt all about the festival of light. We then made our own lantern pictures and special sweets which we ate at snack time.
Category: 1B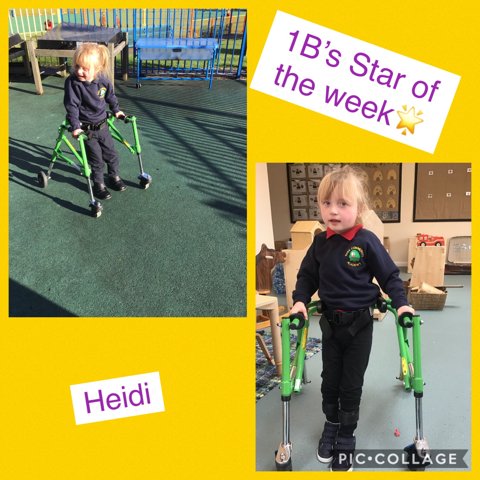 Well done Heidi, you are our star this week. You have worked really hard in your frame this week practising your walking. Well done Heidi, keep up the hard work.
Category: 1B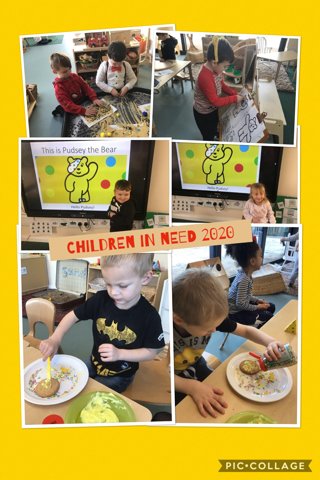 We have had so much fun today celebrating and raising awareness for Children in Need. We have explored a variety of activities including dressing up, decorating biscuits and colouring Pudsey pictures. Let's say it has been a very Yellow day in 1B today.
Category: 1B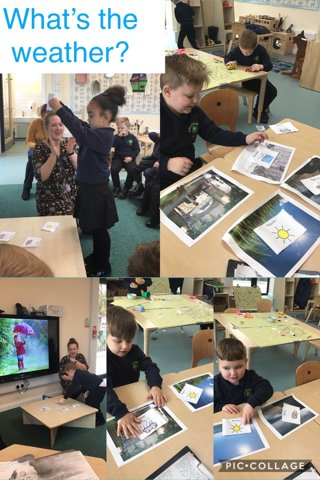 We have learned all about the weather today. We sang our weather song, looked at different types of weather before going into provision to complete our weather work. Well done everyone, you all worked really hard naming and signing the different weathers.
Category: 1B