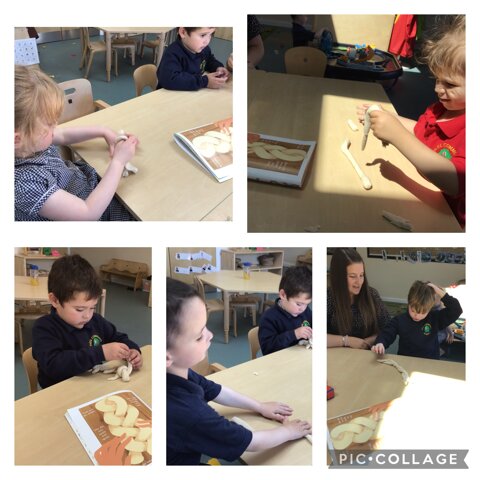 This week we've been learning about Shabbat. We've enjoyed listening to the story of 'Sammy Spiders first Shabbat'. We then helped to prepare for our own Shabbat celebration. We made special bread, candles and practised saying 'Shabbat Shalom'.
Category: 1B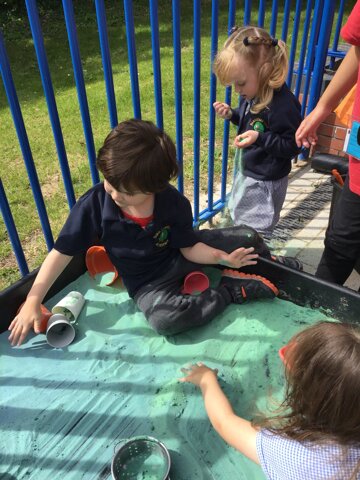 This week we've had blue and green sand in our sand tray! Sterling, Kaylee and Nevaeh have had great fun scooping and pouring the sand into different containers. Well done
Category: 1B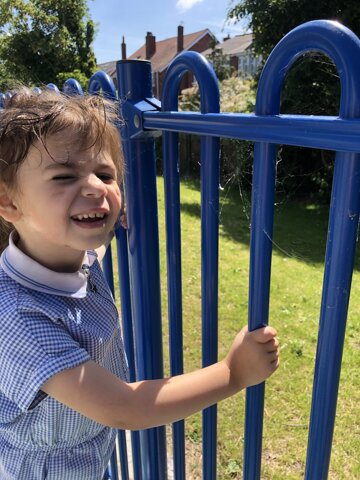 Nevaeh noticed the web and said 'Hello spider' 'it's a spiders web!'
Category: 1B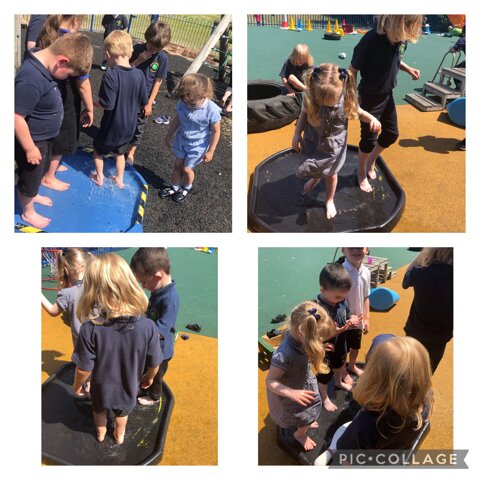 This afternoon we cooled down at lunchtime play by paddling in the tuff trays. It was great fun to splash and paddle with our friends.
Category: 1B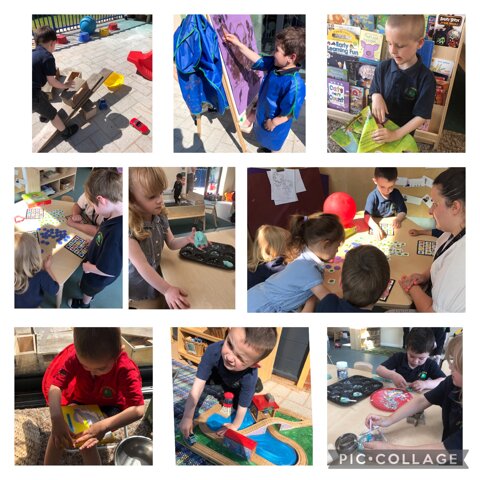 Look at all the things we've been doing this week during our independent learning time in class. We've played board games, made train tracks, made birthday cakes from play doh, painted, read stories and so much more!
Category: 1B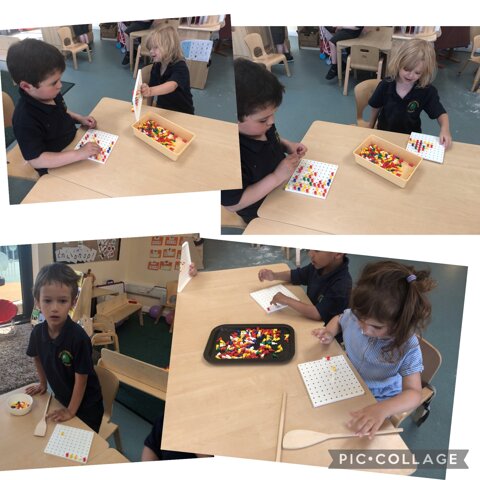 Peg boards are great for working our fine motor skills. We concentrated so hard on putting the tiny pegs into the boards. Well done to Nevaeh, Jake, Rupert, Roman and Kya who all worked on this activity.
Category: 1B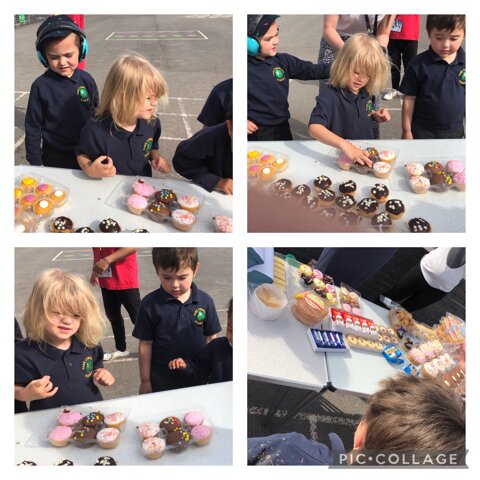 Thank you to everyone who brought donations in for the cake sale and for the sponsored dog walk. We've had a great time this week raising money for therapy dogs in schools. All of the children chose a cake from the cake stall and ate it in class - they were very yummy!
Category: 1B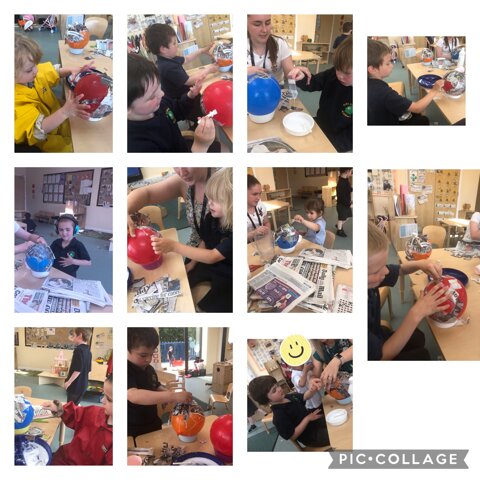 This afternoon we had a go at Papier Mache!
Category: 1B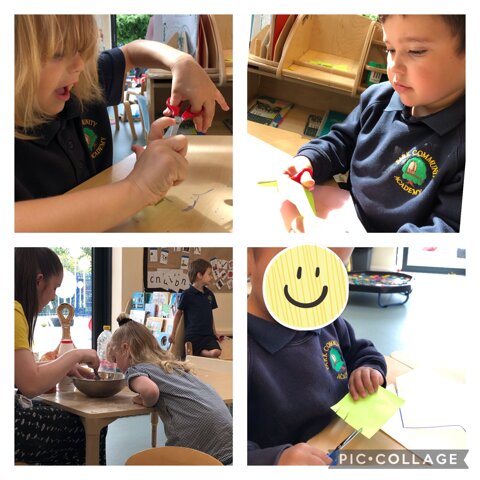 We've been making play doh and using scissors as part of our weekly fine motor activities. We always work really hard to develop our skills.
Category: 1B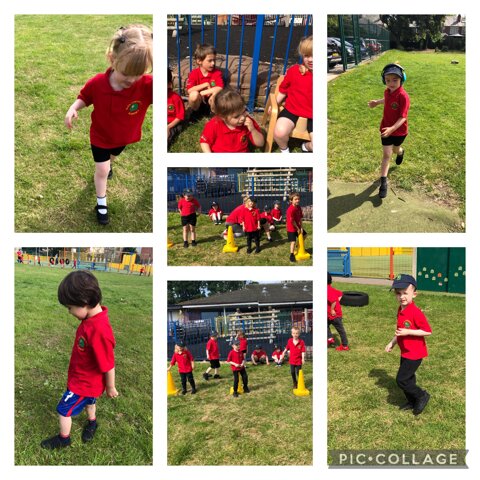 We've love practising for sports day this week!
Category: 1B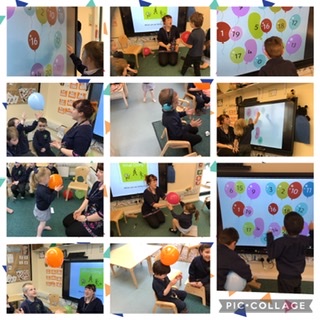 We loved exploring numbers with the balloons, catching them and hitting the correct amount of times!
Category: 1B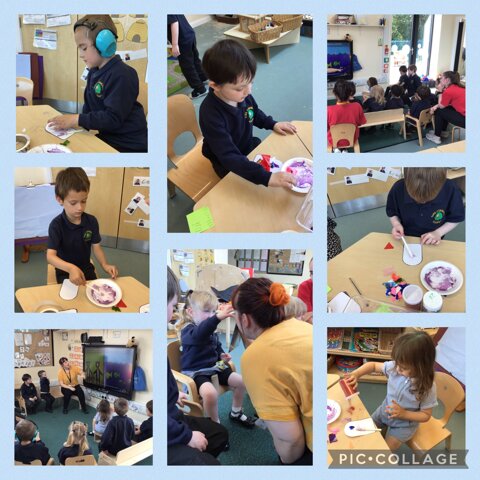 Today we have been reading a nice story about how everyone's families are different and spoke about how all our families are different too. We went on to make something special for Father's Day to give to someone special in our own family.
Category: 1B