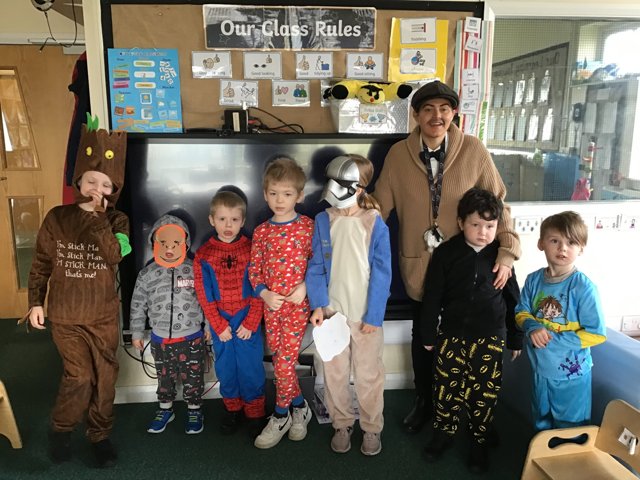 Happy World Book Day everyone!
It was great to see you all in fancy dress or cosy pyjamas today.
We have listened to lots of stories, we took part in the 'decorate a chair' competition and we went on a book hunt around the playgrounds.
Enjoy your favourite bedtime story tonight!
Category: 1B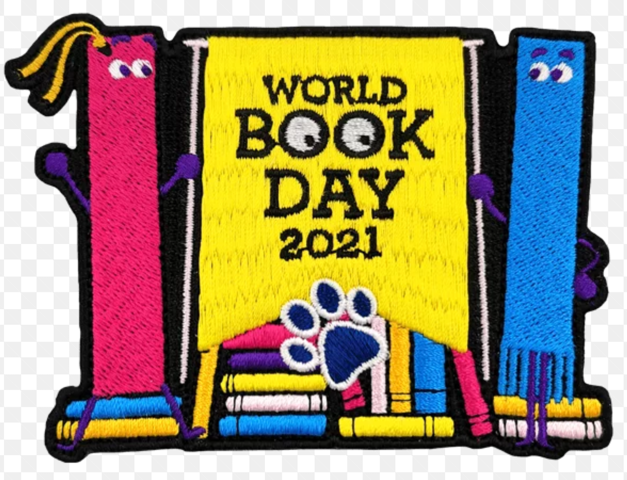 KS1 are celebrating Book Day by holding a competition.
To take part you need to send a picture to your class email of you enjoying a book day activity at home. This could be either a photo of you enjoying a book, dressed up as your favourite character or even drawing a picture.
Follow this…
Category: 1B
1B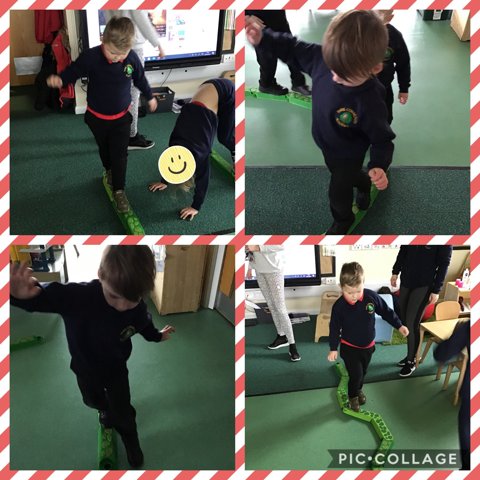 Well done boys, you tried really hard practicing your balancing skills in P.E this morning.
Category: 1B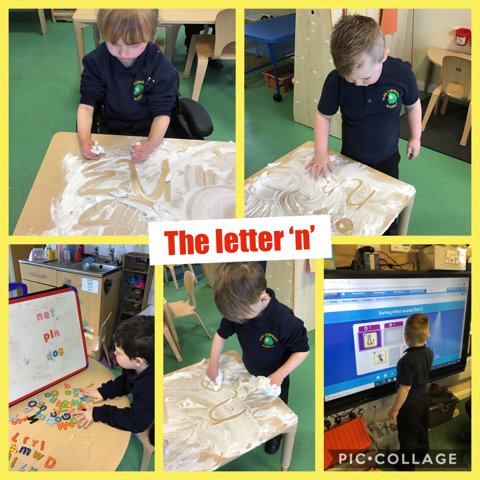 This morning we have been learning the sound 'n'. We learnt how to write the letter and then looked at some words that have the 'n' sound in them. We then practiced our writing skills in the foam, we played an initial sounds game on the board and Koby was developing his reading skills using the…
Category: 1B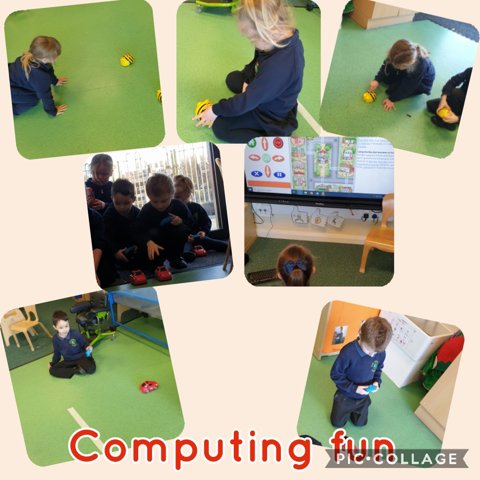 In computing we have been using the beebots and remote control cars. We enjoyed making them do different things and finished off with a race.
Category: 1B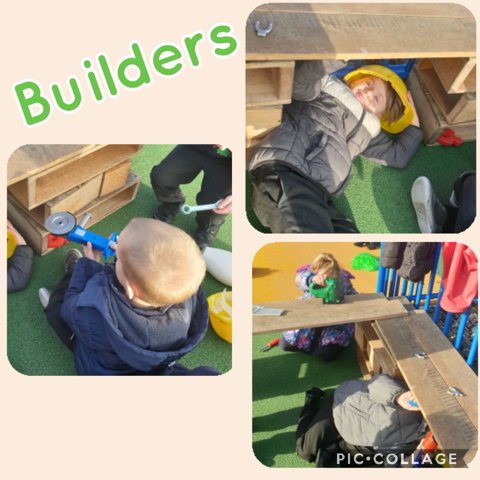 Some of 1B were busy outside in the sun today, fixing and building with their tools.
Category: 1B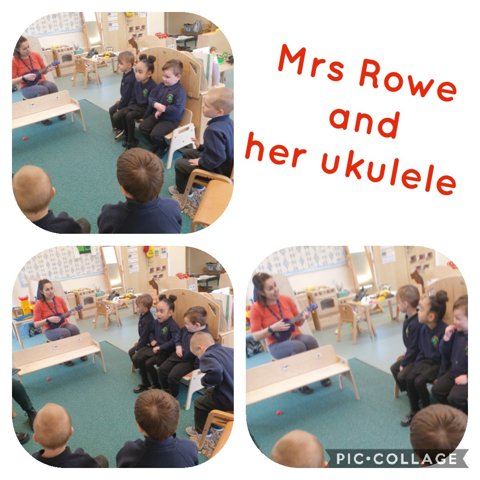 We had a treat this morning, Mrs Rowe brought in her ukulele and played the good morning song to us all. It was so lovely and we really enjoyed listening to Mrs Rowe play.
Category: 1B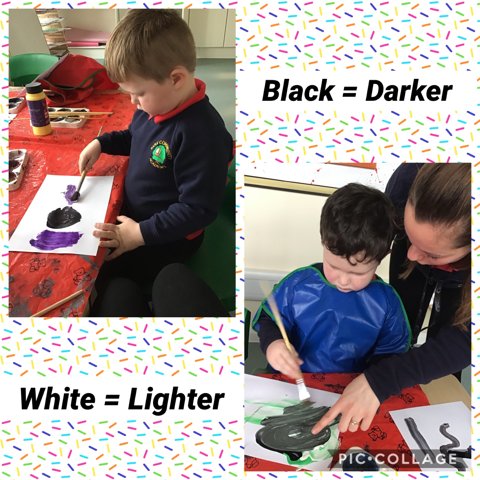 In Art today we have been learning how to make a colour lighter or darker. Well done boys you both remembered to make a colour dark we need to add black. Super!
Category: 1B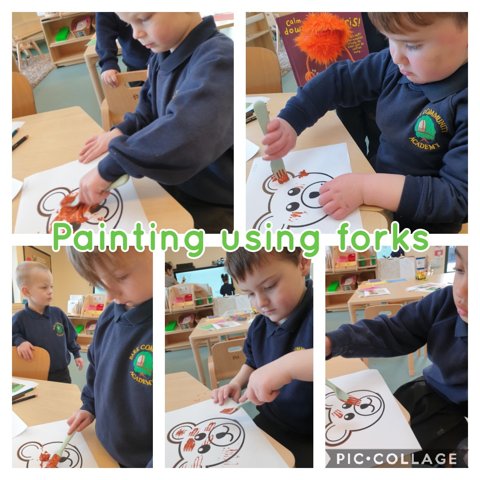 This afternoon, in art, we used a different tool to paint with. We used forks to give the effect of the bear's fur from our class story Golidlocks and the three bears.
Category: 1B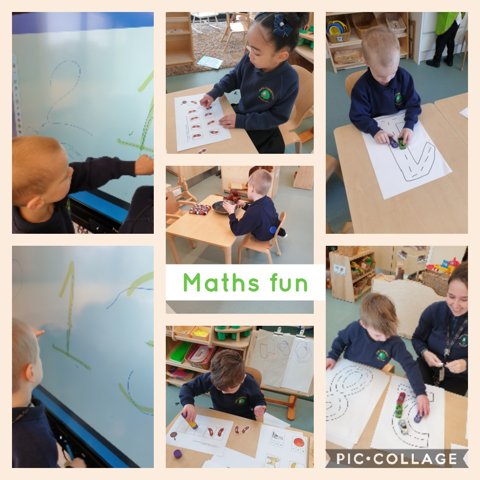 This morning in maths, we sang 5 sausages sizzling in a pan. We then practiced putting sausages in order with numbers 1-5 or 1-10. Some of us enjoyed driving cars around number roads and practising forming numbers on the IWB.
Category: 1B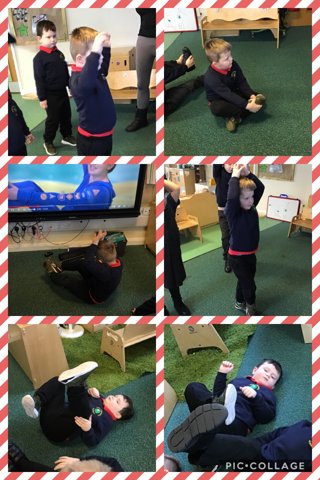 This morning in P.E we have been learning to find a space and in our spaces we have been doing Yoga. We tried really hard to copy the moves on Cosmic Kids doing lots of different stretches and poses. Great job boys.
Category: 1B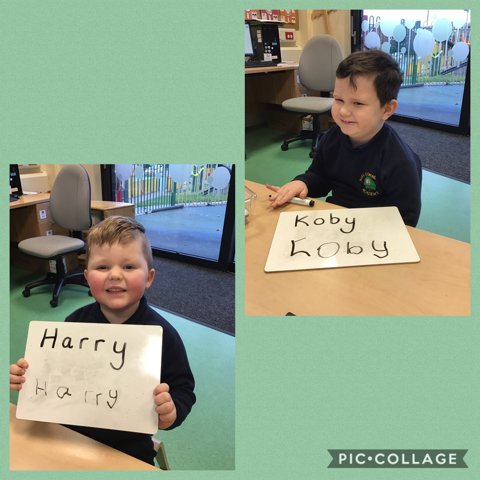 Well done boys you both tried really hard when writing your names this morning.
Category: 1B