20 March 2023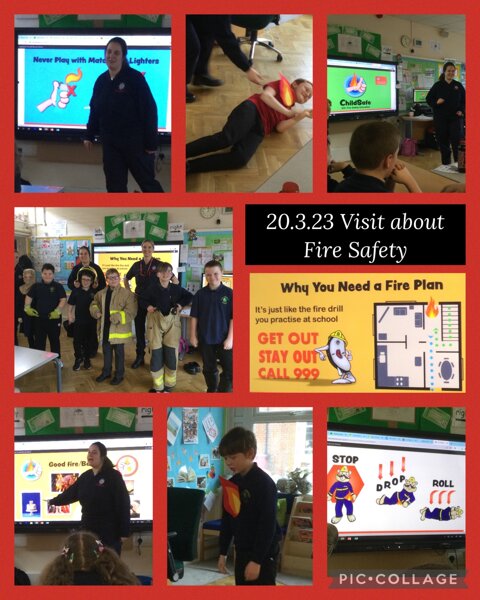 This morning we have been lucky enough to have a visit from the Fire Safety Team. Some reminders:
Do not touch matches or lighters
Check your smoke alarms
Get out, stay out, call us out!
Stop, drop & roll!
999
We enjoyed trying on their uniforms too.
Posted by Mrs Green
Category: 2G 2022-2023