18 October 2021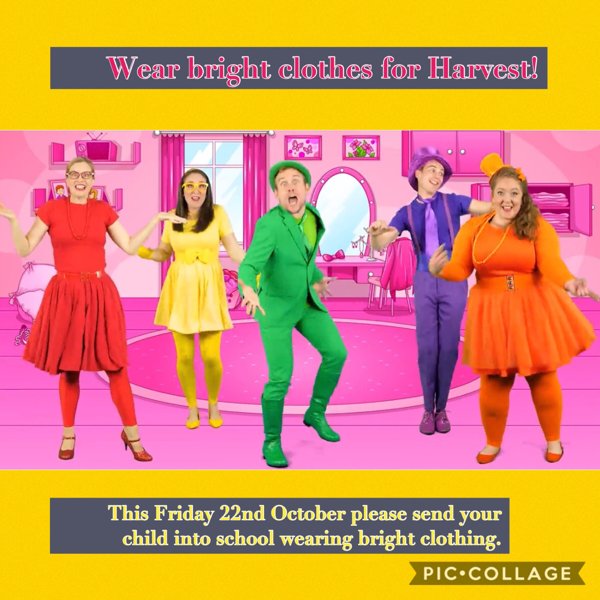 Join us this Friday to help us on our mission to collect donations for Street Life as part of our harvest celebrations.
In return for your child wearing brightly coloured clothing to school we are asking for any items from the list below or a small cash donation to send to the charity.
Clothing- age 16-25
Pyjamas new
Socks new
Underwear new
Tracksuits
T-shirts
Food items
Juice
Coffee
Water
Tinned Meat
Tinned Fish
Toiletries
Bathroom items-new
Shampoo
Conditioner
Deodorant
Razor
Shaving foam
We can't wait to see the school looking bright and colourful on Friday and I just want to say a huge thank you for your help and support with our collection for this charity.
Posted by Laura Pownall
Category: 2C