30 March 2020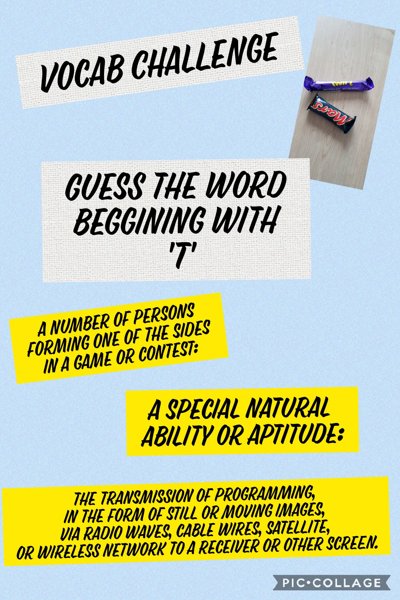 Hi everyone!
We played this game a few weeks ago and you all enjoyed it. Actually you were all ace at it!
So I have put 3 dictionary descriptions of words begging with the letter 'T' for tower on the blog.
Your challenge is to guess the words.
The first pupils to complete the challenge, with correct spelling, will recive a chocolate prize through the post.
Send your answers from your school google email to samantha.mulvey@park.blackpool.sch.uk
Good luck!
Posted by MrsMulvey
Category: Sixth Form