6 July 2017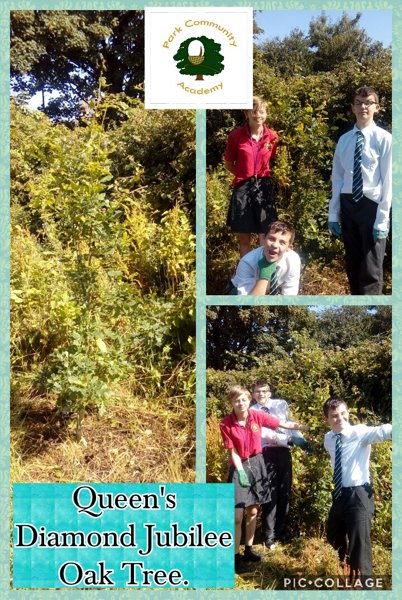 In February 2012 for the Queen's Diamond Jubilee Park Community Academy acquired an oak tree sapling grown from an acorn from one of the Queen's own oak trees.
Back in 2012 when it was planted it was a diminutive 12" high sapling. It had been forgotten about for 5 years until spotted by Mr Woodward during keystage 1 and 2 sports day.
It has now achieved a height of over 6 feet but was looking a bit inundated by some very tall docks and thistles and strangled by bindweed. Nathan, Nat and Charlie helped to clear weeds from around the oak and then gave it a nice big drink of water.
Posted by R Woodward
Category: Eco Blog